Last Updated on October 14, 2021 by Kaden
There are moments in life that lead us to do things in a different way, I tend to embrace and cling to them with love. "You and me against the world nothing can stop our love". I encourage you to embrace each other and together embark on a new path. Therefore, here is an easy and clear list of 5 things you need to do when planning an intimate elopement wedding.

* Thinking of an intimate wedding? Read this post on DIY Backyard Wedding Decorations On a Budget
In this post:
1. Wedding Ceremony Locations
2. Style, decoration, and clothing
3. Seize the moment, document your wedding
4. Make it officiant, marriage license
5. Share The Happy News with Family and Friends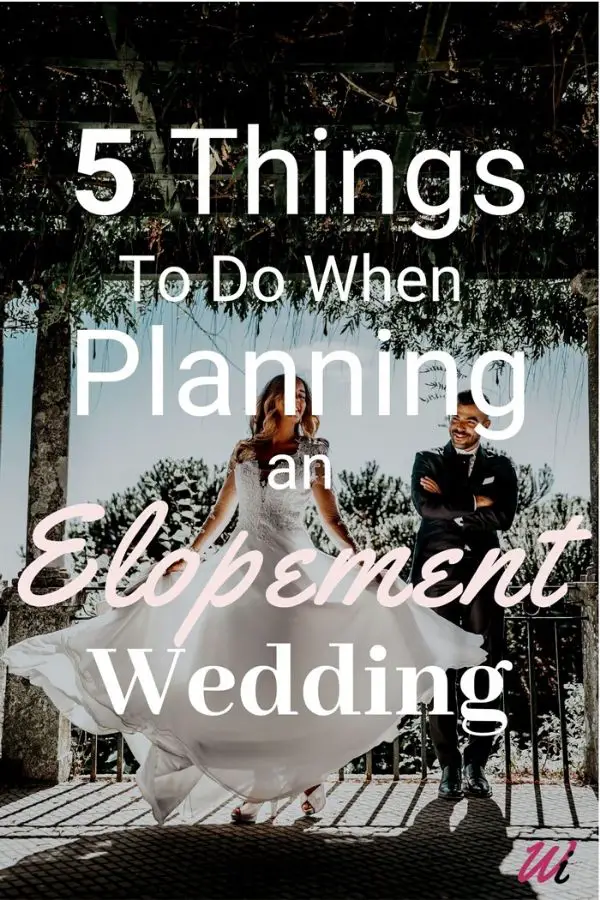 Top 5 Tips and Ideas for Planning an Intimate Elopement Wedding
1} Wedding Ceremony Locations
As with everything in life, the best time is now, and location is everything!

1) Find a fabulous place, one that does something to your heart. maybe a place you were on one of your first dates, or a historic location in the city, assuming they are public places, they will be free of cost. 

2) There are also other locations, such as small venus, balconies, or rooftops with a magnificent view that can suit those of you who prefer the ease of access and the intimacy of a private ceremony, away from public disturbance.

*Be aware that not every public area is allowed to have a marriage ceremony.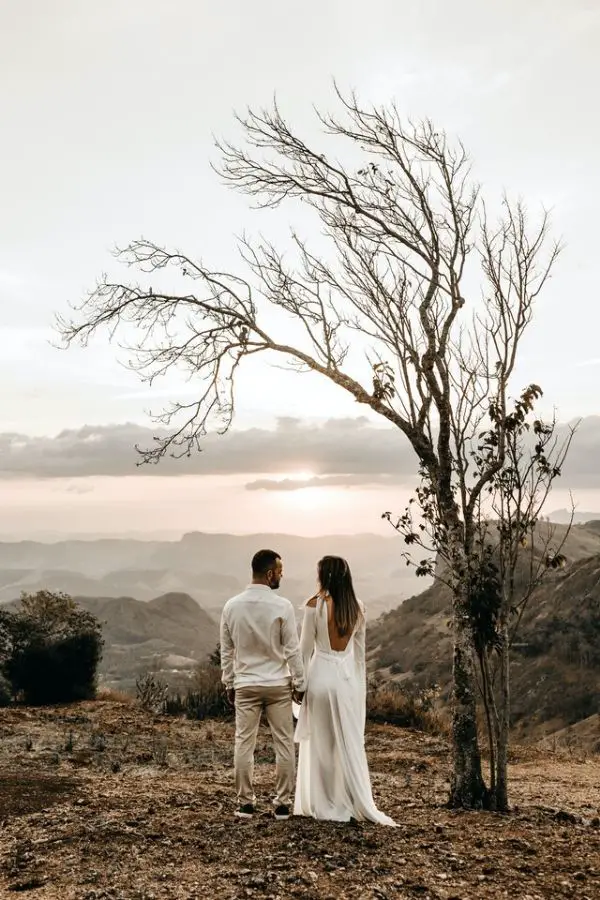 2} Style, Decoration, and Clothing
1) Dress to impress! This is a wedding nothing less. you will look stunning in a white wedding dress and for the groom is a great opportunity to wear a tuxedo or a formal suit. Invest in your outfit and adapt it to the location of your ceremony.

2) Choose a theme. if you are on a rooftop, modern and elegant will be it.
For a historic public location add some boho or rustic chic to your attire, it can be flowers or greenery for your hairstyle and your groom's flower accessories Pin. Don't forget the bride's bouquet,  it will look great in the pictures.
3} Seize the Moment! Document Your Wedding
Be sure it's the most important thing to invest in when planning an intimate elopement wedding. Document your wedding and hiring a good professional photographer and videographer. You will certainly want to remember this beautiful moment and also be happy to share it with your family and friends, So they too will feel the thrill as if they are taking part in your big day.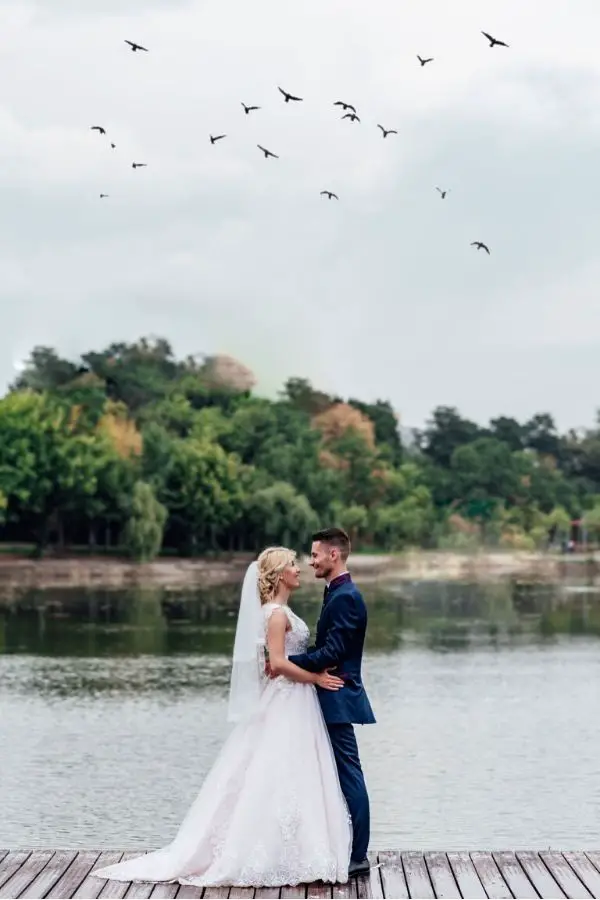 4} Make it Official! Marriage License and Ceremony Officiant
Assuming that you want to get married under the laws of the state you live in, I recommend applying for marriage before you start planning your elopement wedding.

1) Marriage License – In some states, 48 hours of waiting between applying for the ceremony itself is sufficient and in some cases a month is required. There are even countries where the application can be submitted online which makes the elopement perfect.

2) Ceremony Officiant – In my opinion, it is very important to choose an officiant that makes you and your partner feel comfortable, one that specializes in elopement marriage. Luckily there are many Full services companies that help couples to plan their elopement, including finding an officiant.
5} Share The Happy News with Family and Friends
We Eloped! spread the word proudly. Now you are officially married and you want everyone to know about it.

A lot of people will be disappointed and have mixed feelings about the fact that you have chosen to marry this way. But don't feel bad about it, it was your private moment and the celebrations could and should be held later. You can invite them to a restaurant meal, and celebrate at a wedding party without a formal ceremony.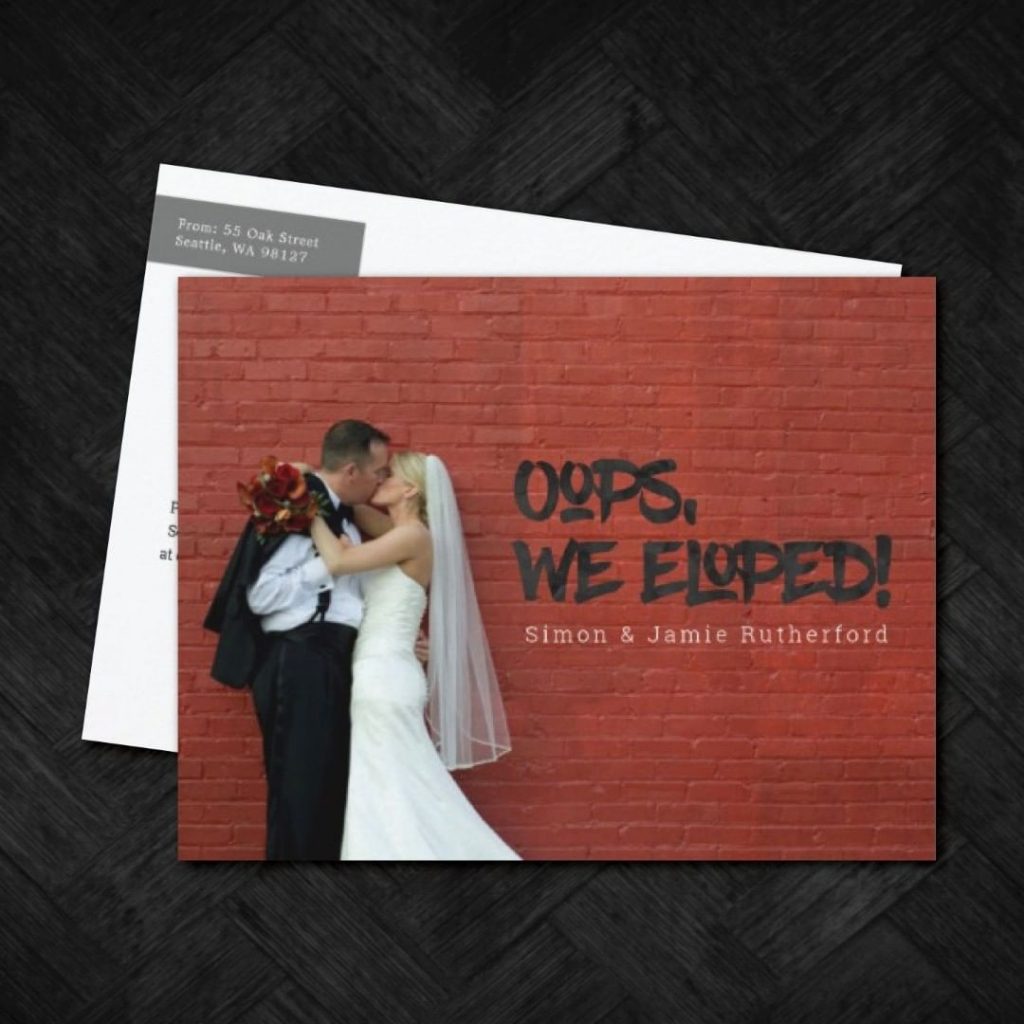 The most important thing is the Elopement Announcement. The first thing you need to do is to personally connect with your closest older adult relatives and those who are not on social networks. I strongly recommend sending a marriage elopement announcement card the old fashion way.
A beautiful idea is to include a picture of your wedding ceremony in the Elopement announcement card.
Only then, share the happy news on social networks. all photos and videos will not only be a great souvenir and reminder for you to cherish but also to share with the rest of the world.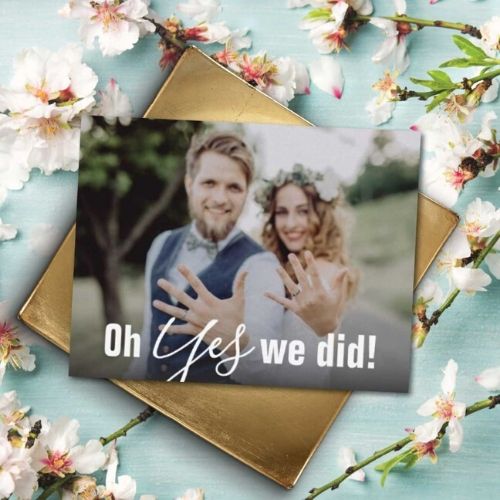 Keep Planning With Us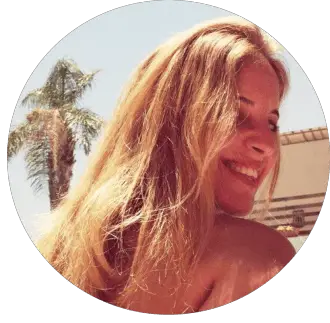 Kaden is an interior designer in her education who fell in love in designing weddings. Along with her husband, the wedding planner, Kaden specializes in creating content for weddings aim to fulfill brides dreams.