Last Updated on May 11, 2021 by Kaden
Destination weddings are becoming very popular as planning a wedding online has become easier. A destination wedding is often in the Bahamas, Hawaii, the Virgin Islands, Jamaica, and more. The most popular destination wedding theme is a beach wedding, and the right way for brides to start their wedding theme is with an awesome beach theme wedding invitation.
Many wedding invitation sites offer beach wedding invitations, but the main concern for beach brides aren't about finding the right beach invitation as much as they are worried about their beach wedding invitation wording.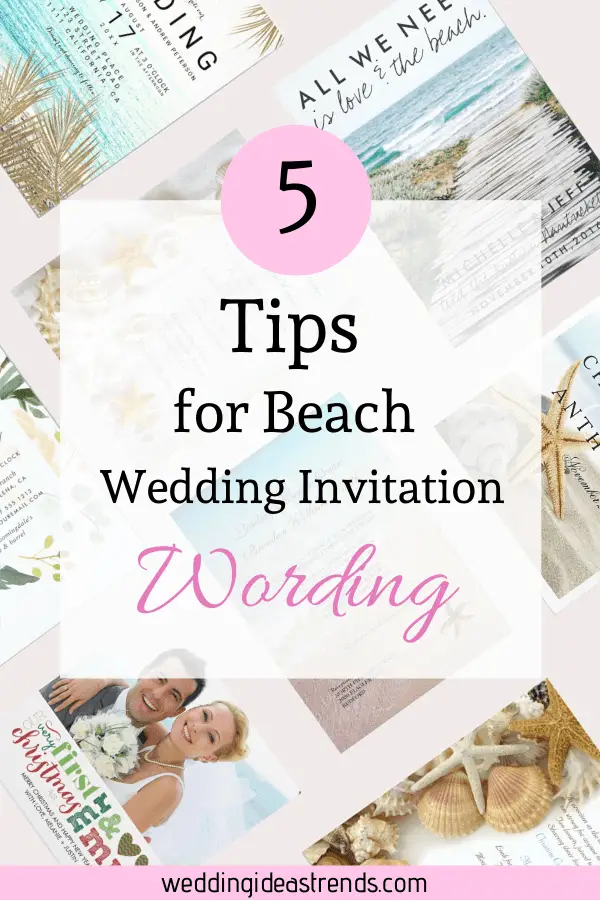 This post is part 1 of the series: Beach Weddings
Part 2: Beach Wedding Party Favors
Part 3: What to Know When Planning a Destination Wedding
Part 4: Simple Beach Wedding Dresses
Part 5: 23 Gorgeous Boho Beach Wedding Shoes
I hope you like these products! Just so you know, i may receive commissions on purchases made from the links on this page. Thank you if you use our links, i really appreciate it!
5 Tips for Beach Wedding Invitation Wording
Every bride wants a unique wedding, and her wedding invitation is no different.
Finding the perfect beach wedding invitation wording is as essential as finding the perfect beach wedding invitation itself, so here are 5 beach wedding invitation wording tips.
1. Know what you and your spouse to be are all about
Your beach invitation wording needs to reflect you and your future spouse's personalities, love, humor, and quirkiness…You heard right, quirkiness. Wedding invitations have been done for hundreds of years, if you want to be unique, you are going to have to capture what makes your beach wedding different than other couples.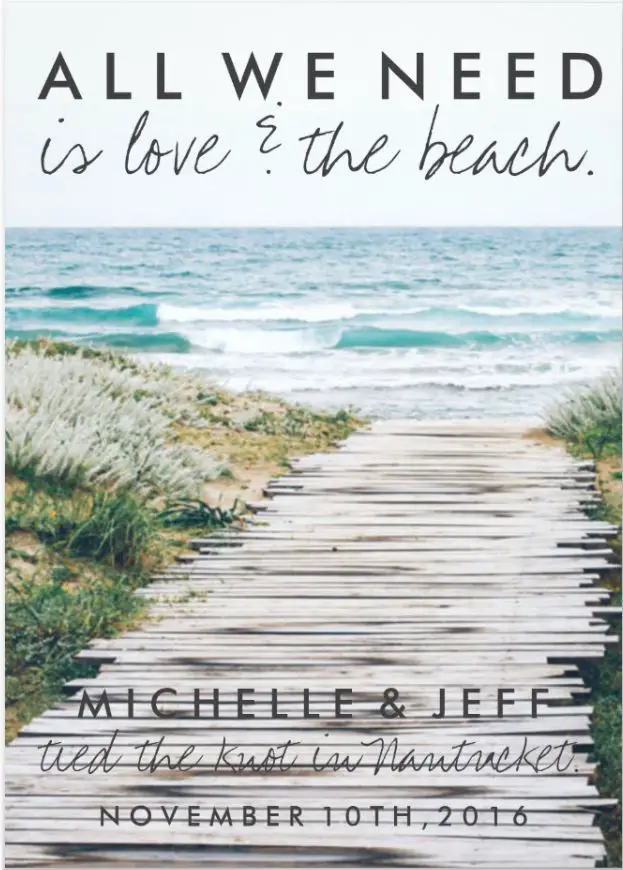 Invitation via Zazzle
2. You can't go wrong with invitation wording
Certain wedding invitation wording already exist, but most people don't know them and wouldn't notice if you went according to the rules or not. Besides, more and more brides and grooms don't follow the rules and prefer to write something that reflects them. Don't worry about trying to follow all the rules. The reason you're probably having a beach wedding is that you didn't want the traditional wedding ceremony anyway, so have your wedding invitation reflect that flowing spirit that the beach has.
3. Know your audience
Even though your beach wedding invitation wording should be about you and your future spouse by showing your quirkiness and humor in your beach invitation wording, remember who is getting these invitations. If you are sending this invitation to your grandparents, you probably don't want to use profanity or other inappropriate languages.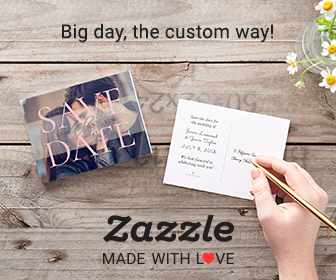 Invitation via Amazon
4. Beach phrases
Find a phrase that fits the beach setting and also reflects you and your spouse's personality. Once upon a time on a beach …" or "What happens on the beach … stays in our hearts," are just some examples.
Invitation via Amazon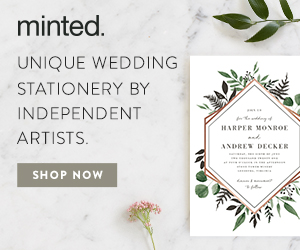 5. Match your wording to your invitation
elegant beach weddings with elegant beach themes should have elegant beach wedding invitation themes as well.  if you want an intimate beach wedding setting with 10-50 people, the invitations should reflect that. Don't bog down the wording with 10-line poetry to begin the invitation. A beach wedding with over 300 people can be a reason for the 20-line poem.
Good luck with your beach wedding wording ❤️
* Hey you Brides! keep in mind, this post contains affiliate links. If you purchase a product or service with the links that I provide I may receive a small commission. There is no additional charge to you! Thank you for supporting my blog so I can continue to provide you with helpful wedding stuff (:
For inspiration on Beach Weddings – Click Here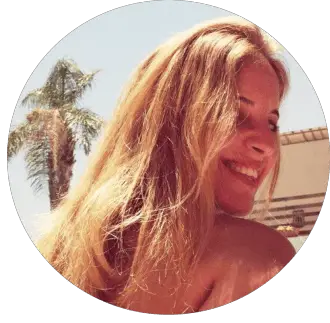 Kaden is an interior designer in her education who fell in love in designing weddings. Along with her husband, the wedding planner, Kaden specializes in creating content for weddings aim to fulfill brides dreams.