Last Updated on September 20, 2021 by Kaden
As we all know, flowers and weddings go side by side. There are so many alternatives to choose from; Roses, calla lilies, daisies, tulips, orchids, and hydrangeas, to name a few. With this wide range of wedding flowers to choose from, no wonder brides feel like kids in a candy store when it's time to visit the florist.
Wedding Flowers Guide
While you can leave all your wedding flower selections in the hands of a professional florist and get beautiful results, you may want to take a more hands-on approach. I hope this wedding flower guide will help to make planning your most special day just slightly easier.
* If you're the kind of bride who taking the DIY approach, check out my post on DIY Backyard Wedding Decorations On a Budget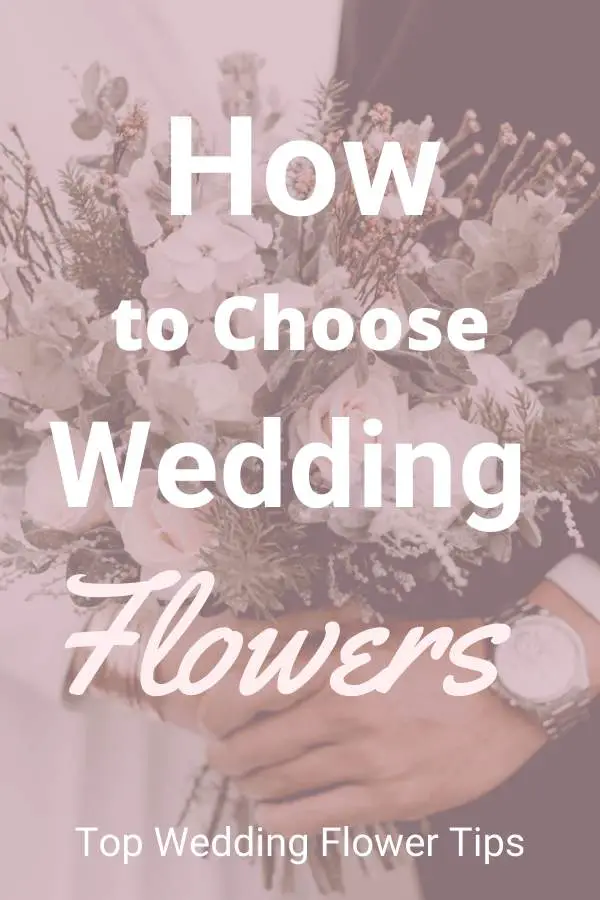 Related Posts
Create a Budget Specifically for Floral Decorations
As soon as we walk in the door, our senses are bombarded by all the pretty scents and colors. Before we even begin talking about price, we've made up our minds…we want it! 
However, price is essential and Since your flowers are an essential part of the wedding you should begin by preparing a budget.
if you want to cut costs use flowers that are in season and accessible locally. Out-of-season flowers will cost a lot more.
Tips for Choosing Wedding Florist
After you set on a budget and Before you decide on your wedding flowers, you should first decide whether you plan to use a professional florist. If you are, here some tips that can help:
1. Pay close attention to the recommendations of those who have recently been married. You can also discuss this with the people who are in charge of the ceremony and reception venues.

2. talk to more than one florist and make a few visits to the florists that you are considering.

3. Take a good look at the flower arrangements and pay attention to the design and freshness of the flowers.

4. You should ask the florist for some photos of the wedding flowers they have designed.

5. You might want to bring pictures of arrangements and bouquets that you sew and like. Also, bring photos of your dress and the bridesmaid's dresses. All these things will help the florist make a perfect match.
Tips for Choosing Flowers for Your Wedding
1. You need to get familiar with flowers, styles, and colors by observing a lot of photographs of flowers on the web.

2. If you want fragrant flowers, you should go with White Casa Blanca or Hyacinth, Star- Gazer Lilies, Gardenias, and Tuber Roses. The fragrance would be divine.

3. Use the color palette and you are set to go!
* Choose the main color that you love and find a color palette to go with it.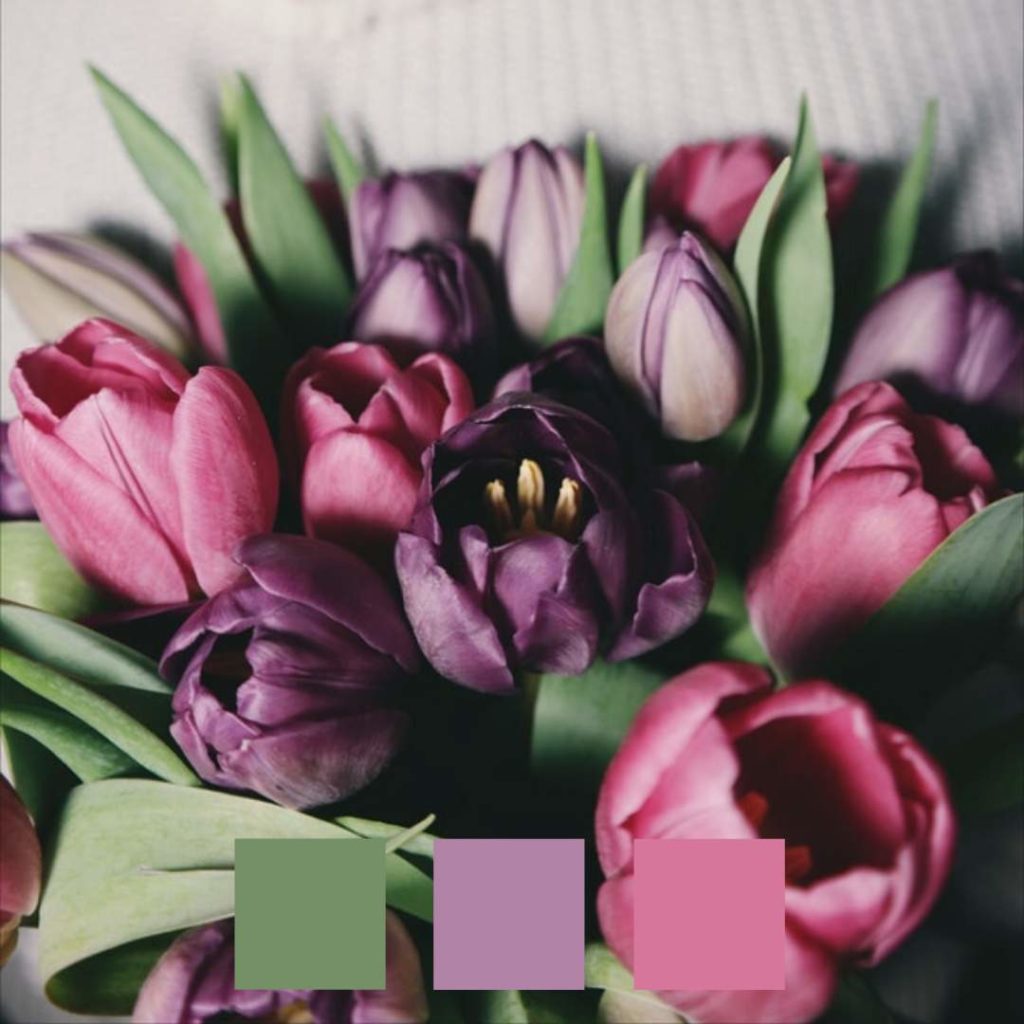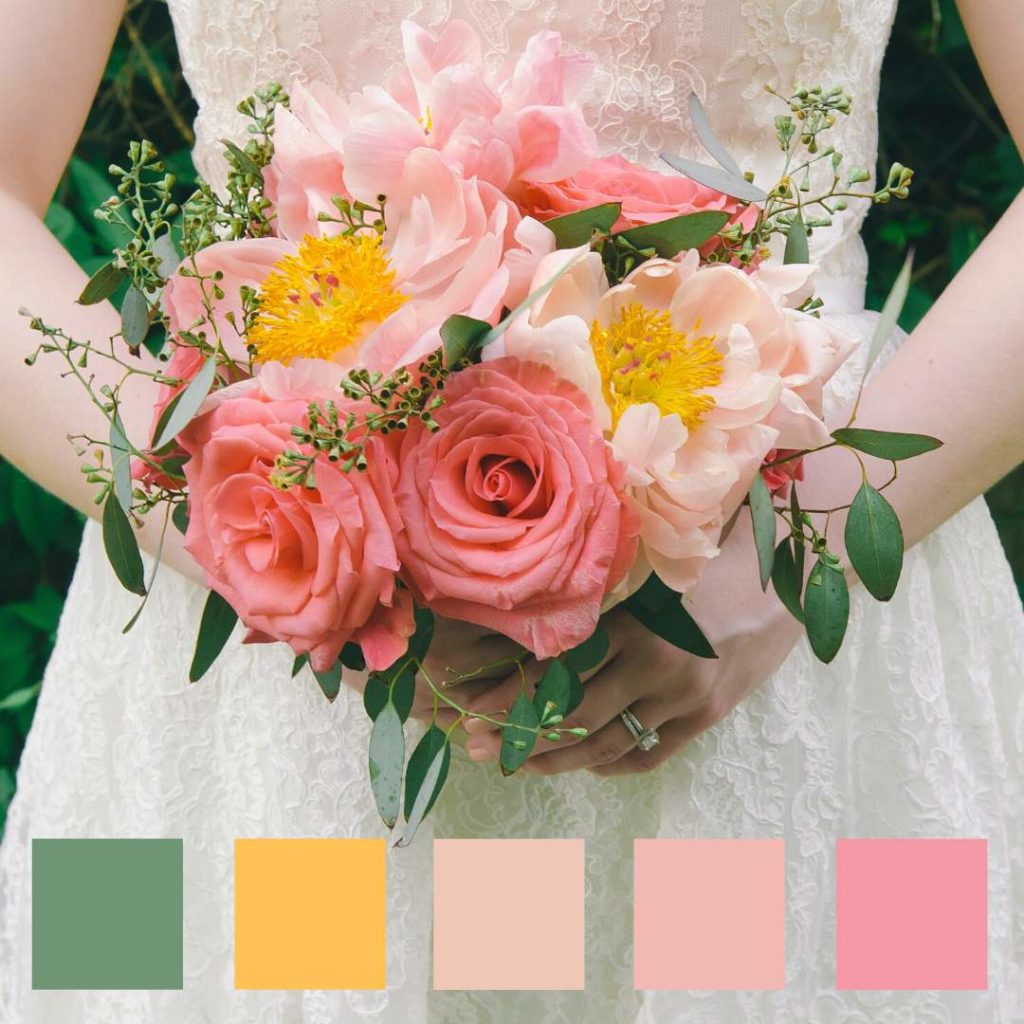 * Seasonal or Holiday color palette: Spring wedding, winter wedding, Christmas wedding…
RELATED: Outdoor Fall Wedding Aisle Decorations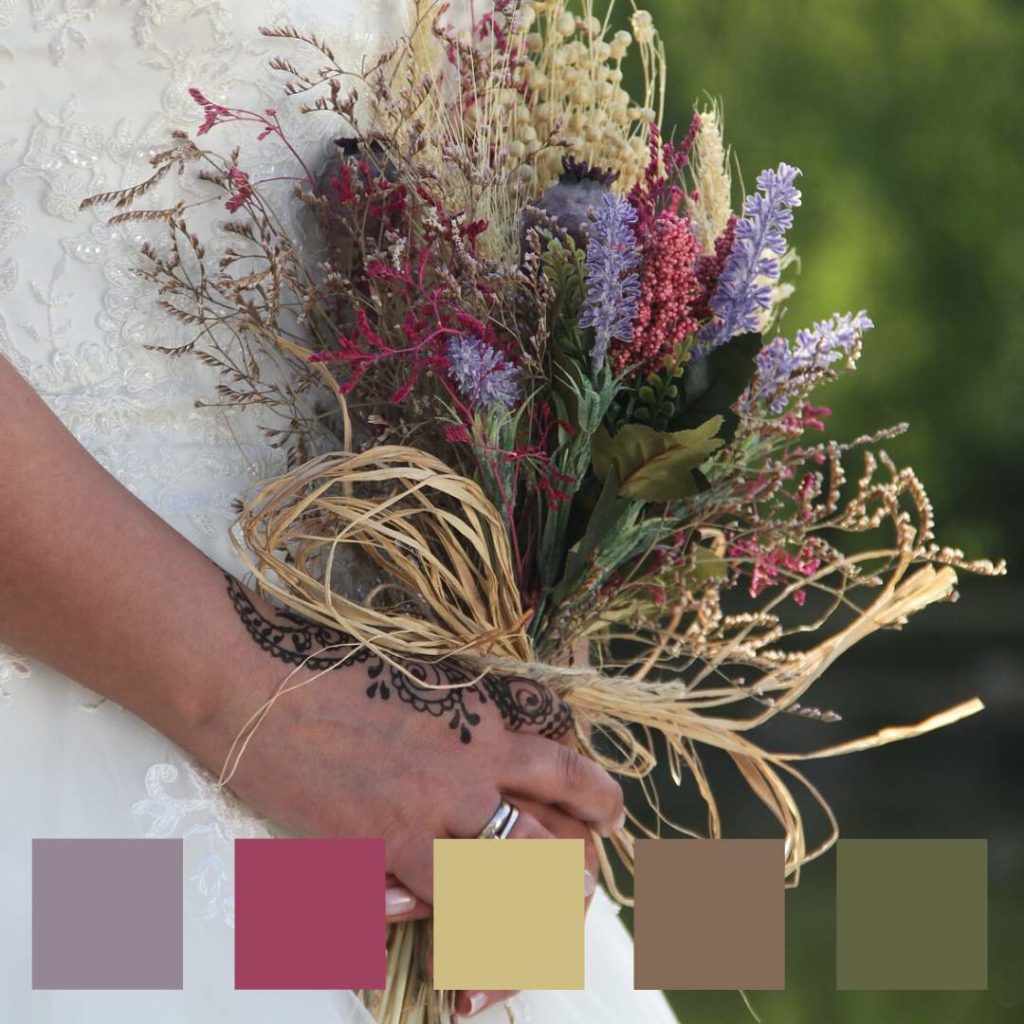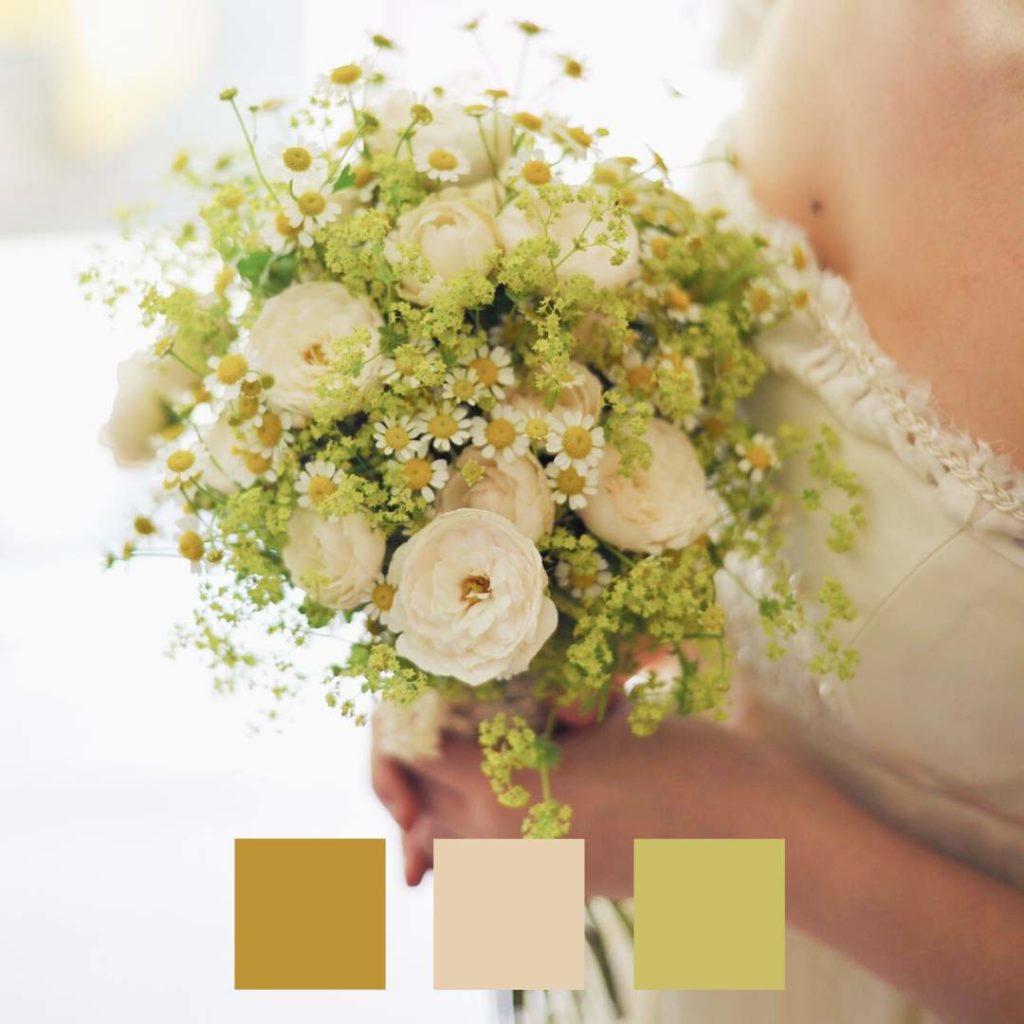 * Colors palette inspired by locations: beach colors, Rustic colors, Moroccan colors…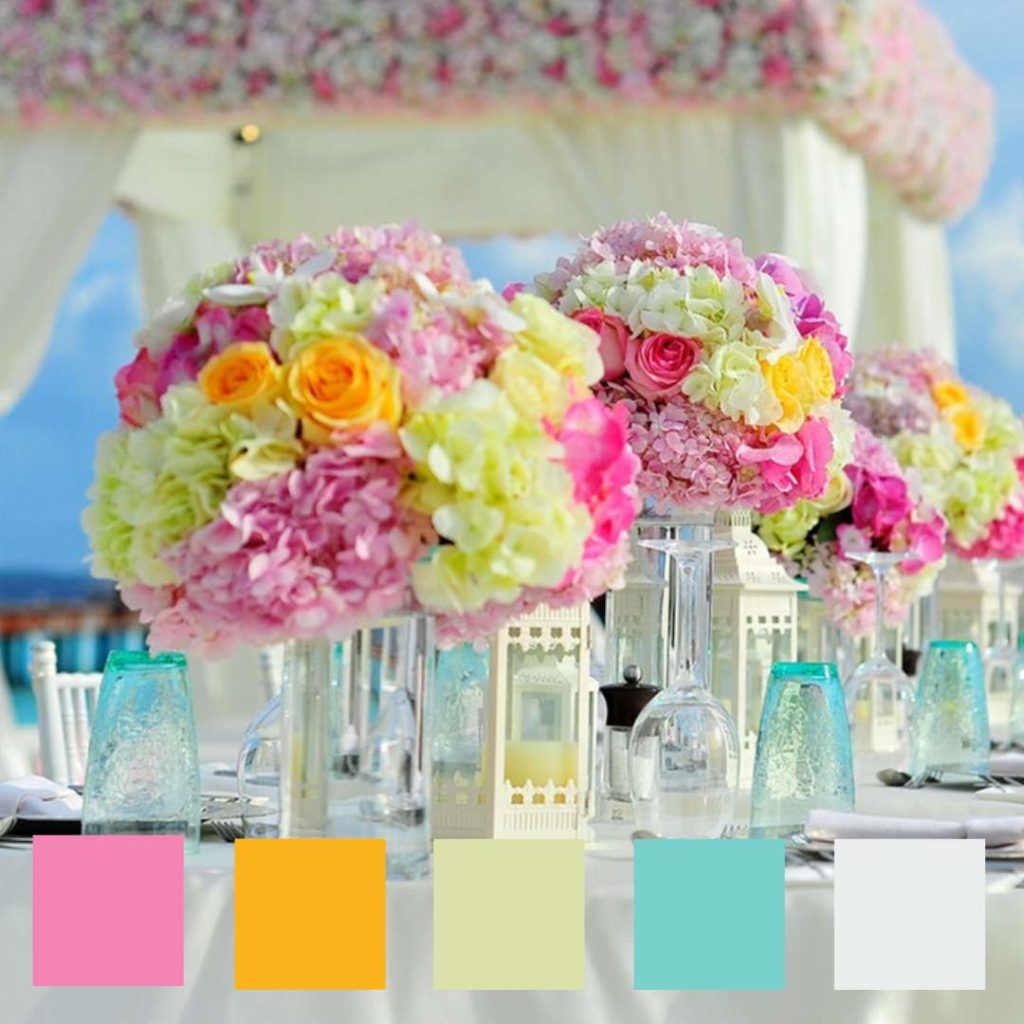 * Colors tone: pastel colors, warm colors, romantic colors…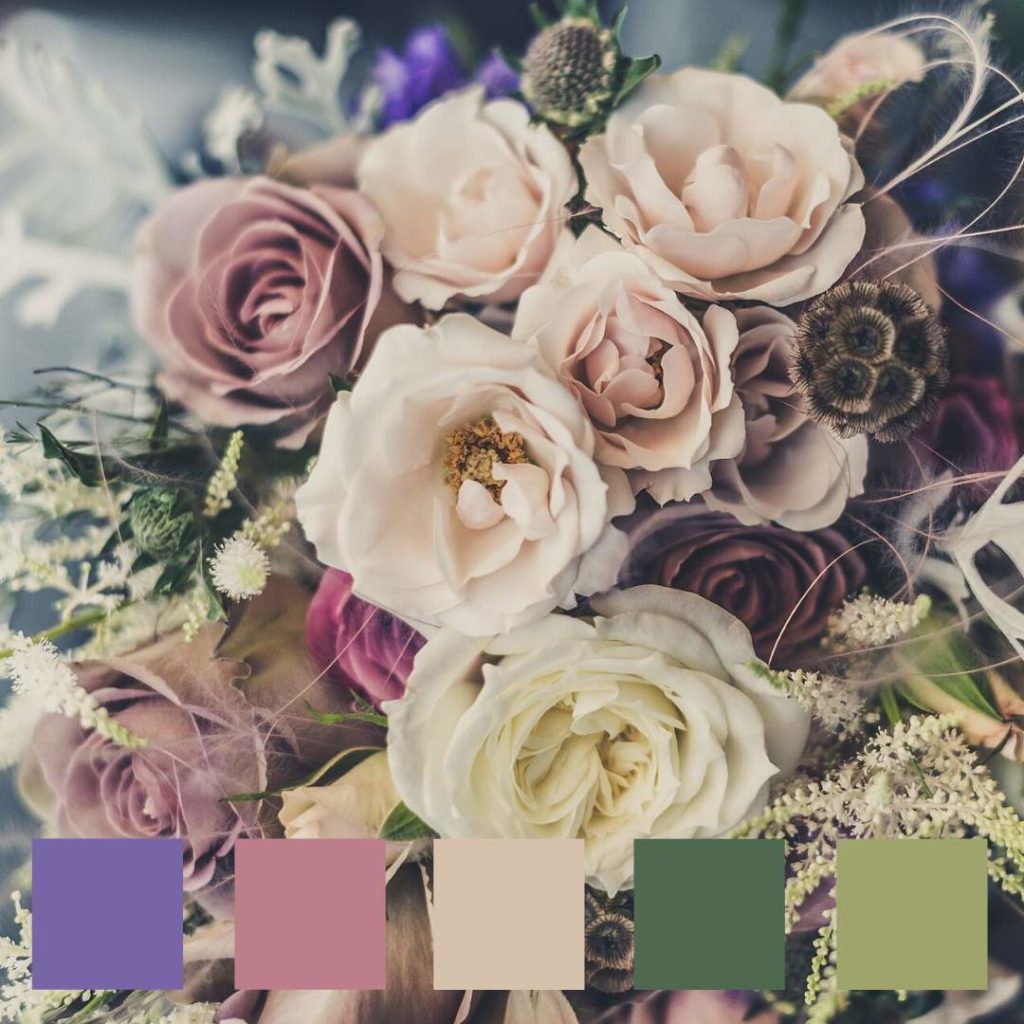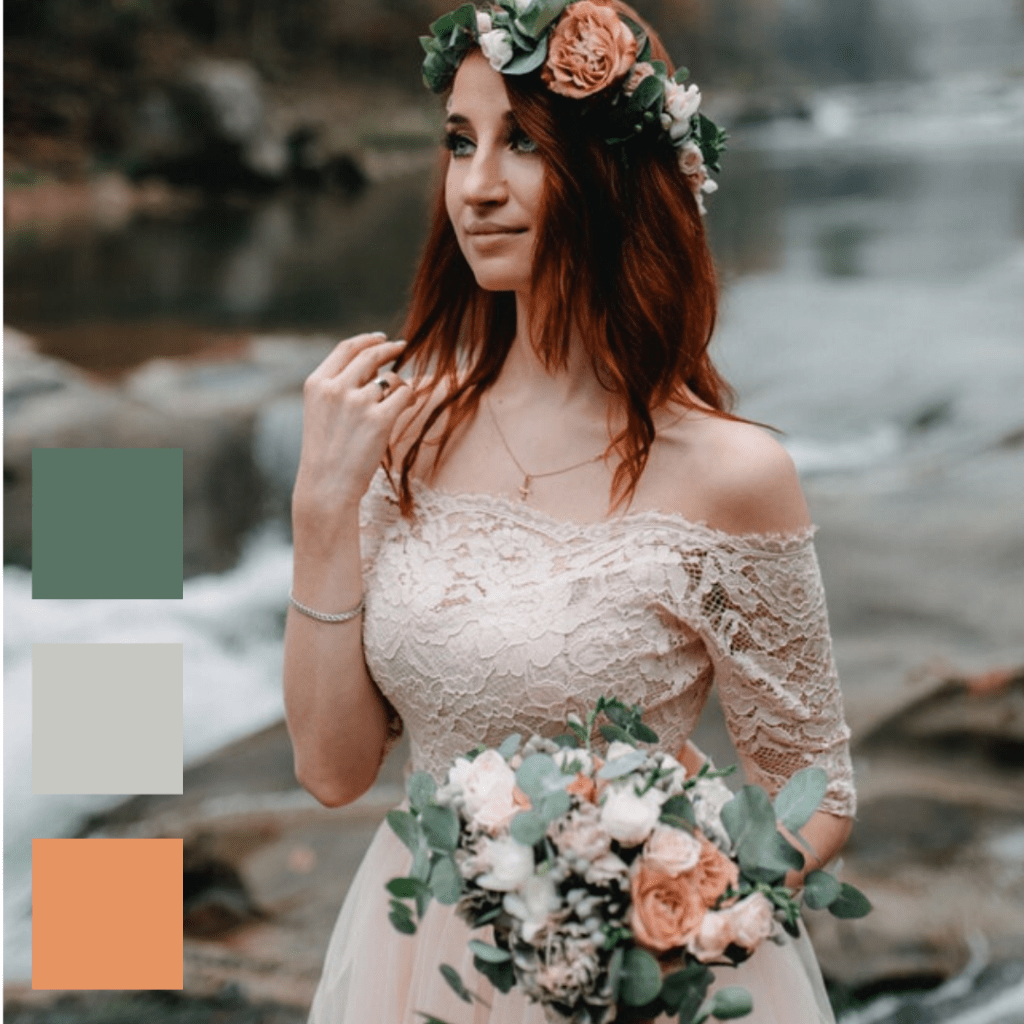 4. You can choose flowers for their meanings:
🌼 Red rose – True love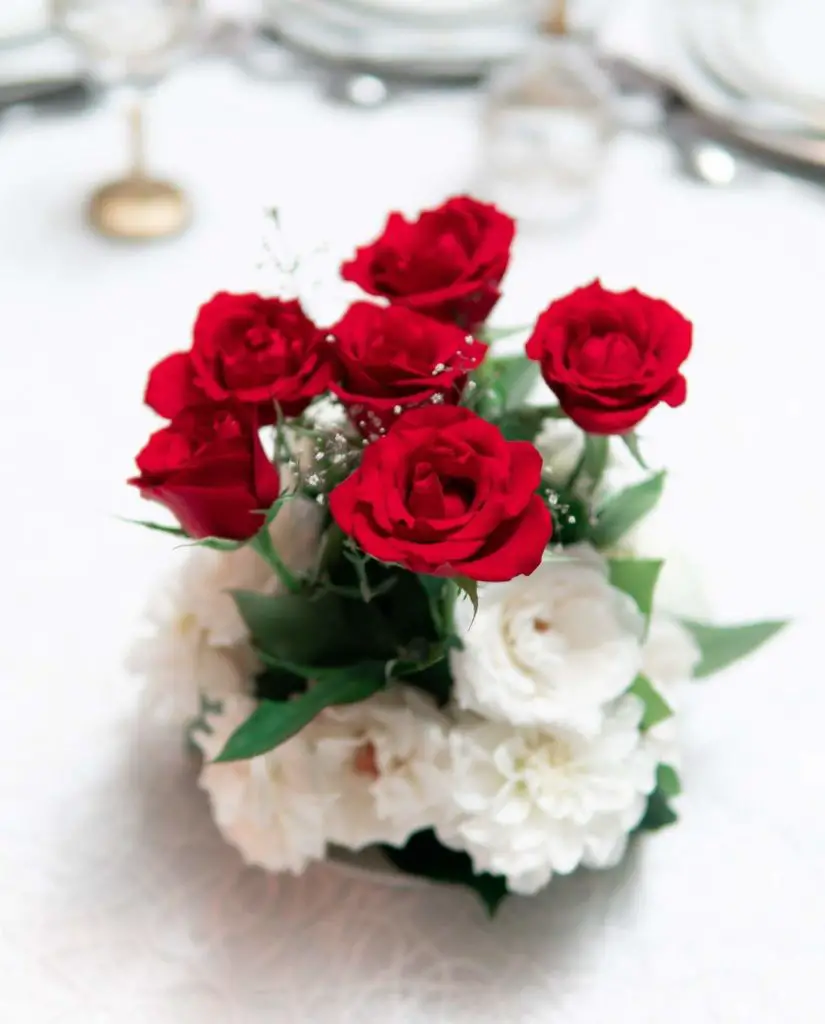 🌼 White rose – innocence and purity, I am worthy of you.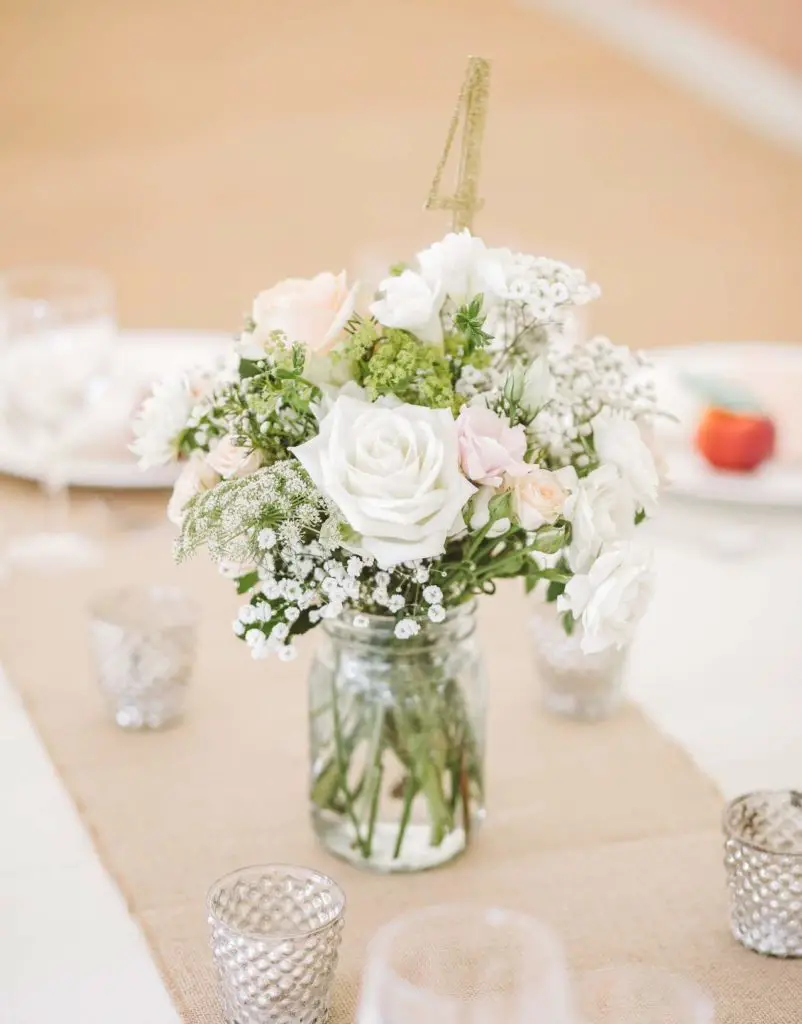 🌼 White carnation – fascination, love of a woman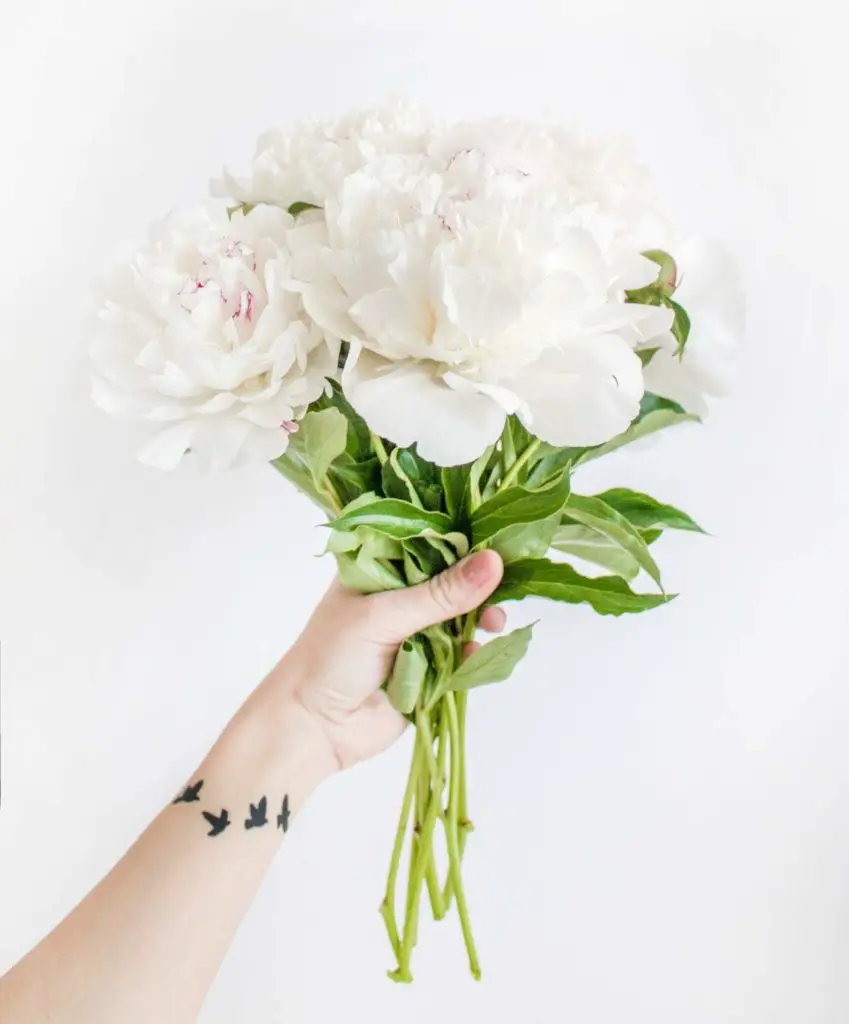 🌼 White lily – purity, heavenly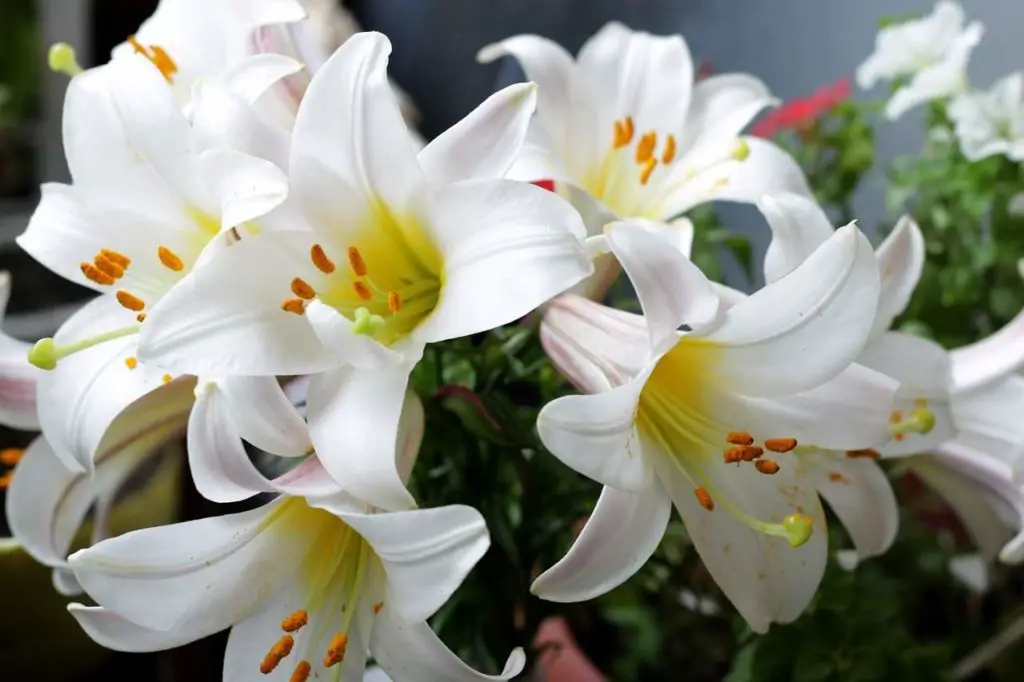 🌼 Cala lily – beauty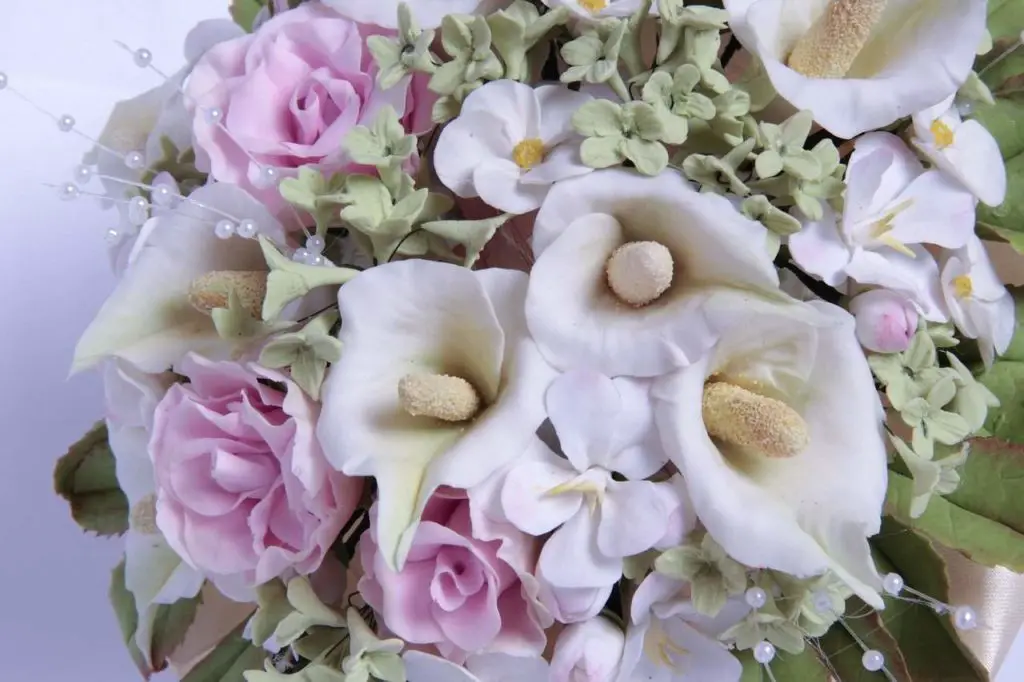 🌼 Red tulips – declaration of love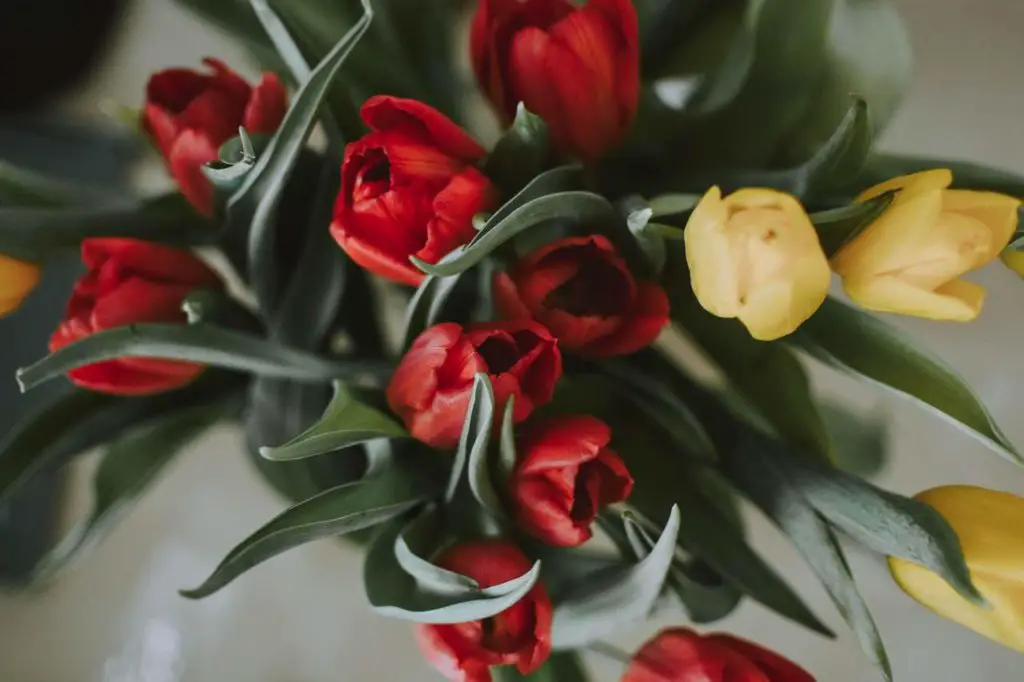 🌼 Babie's breath – pure of heart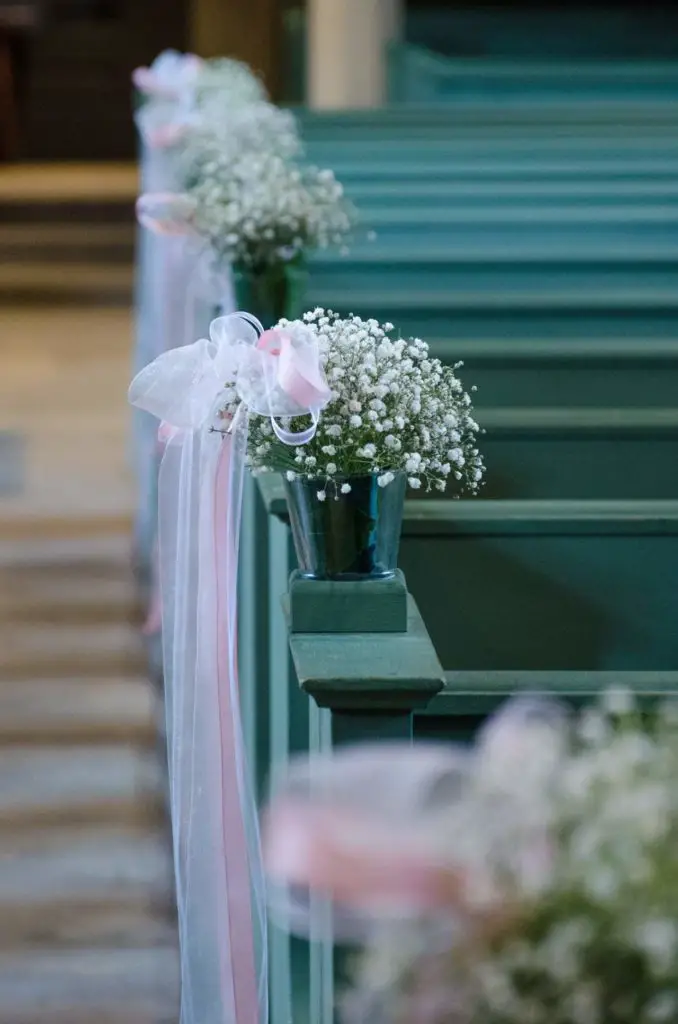 🌼 Blue-violet – faithfulness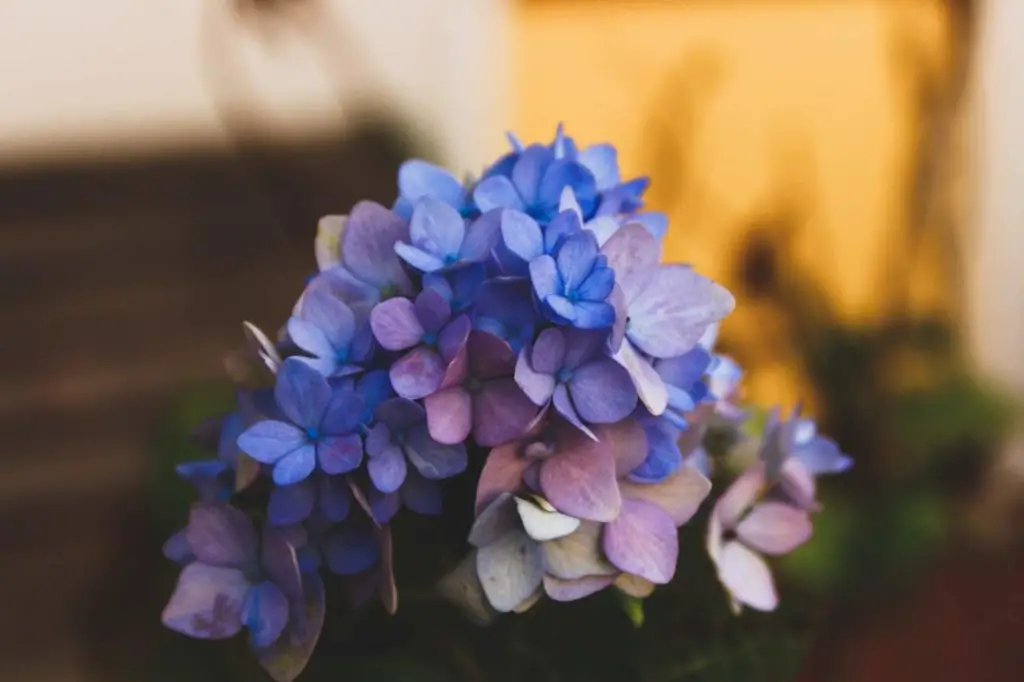 🌼 Hyacinth – loveliness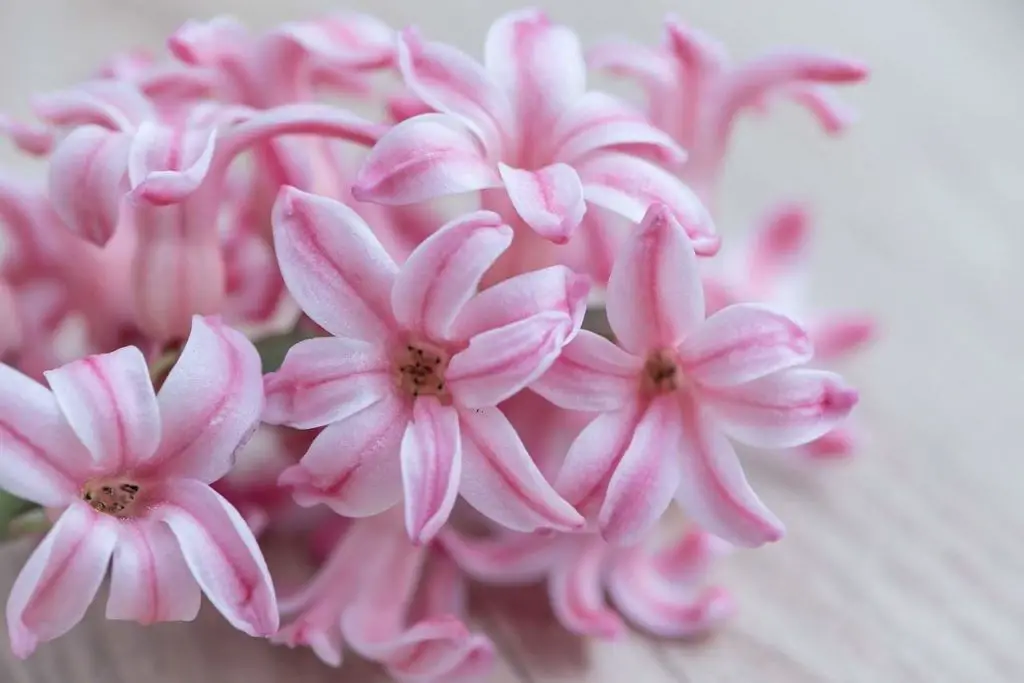 🌼 Iris– warmth, and affection
🌼 Daisy – innocence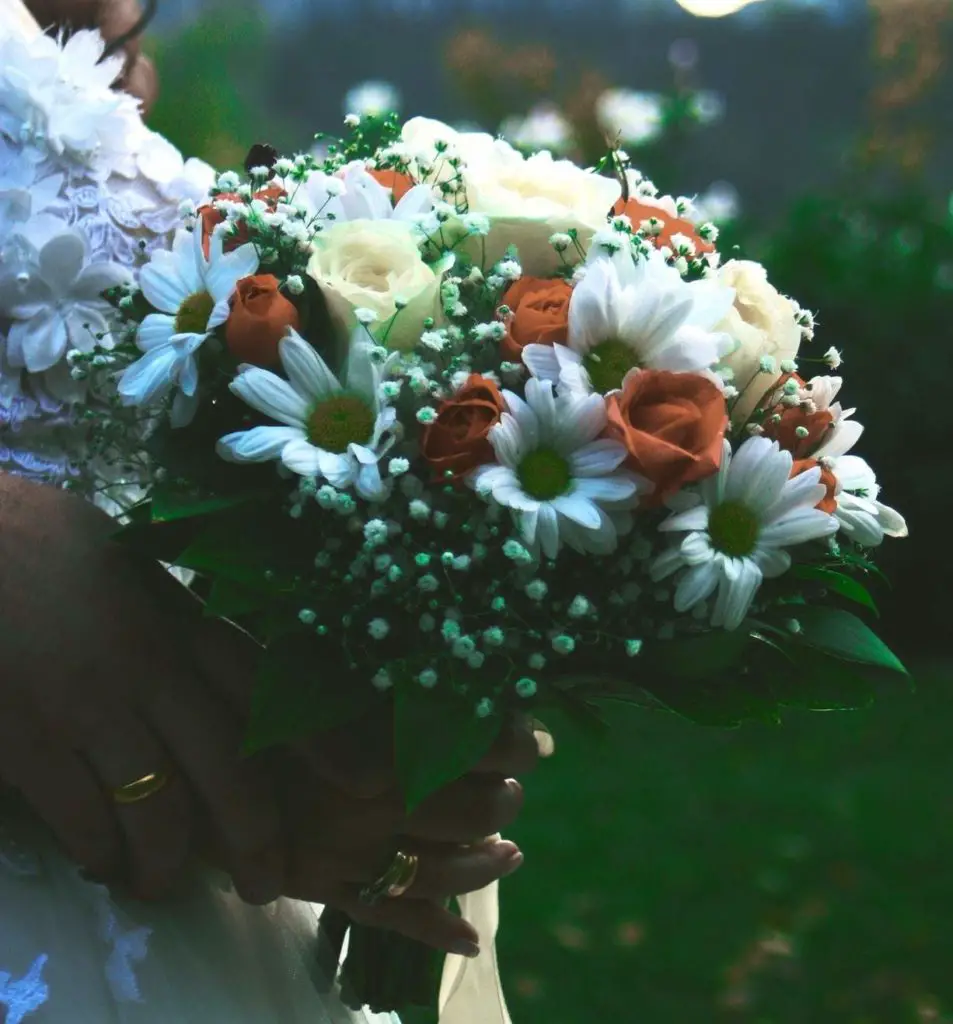 🌼 Ivy – eternal love and fidelity
Flowers to Include in Your Wedding:
Wedding flowers for the church would include:
Altar wedding flower arrangements
Wedding flowers for the reception would include:
Wedding flower arrangement for the bridal table.
Wedding flowers for the bridal party would include:
Small Bridal bouquet to toss
Maid/Matron of Honor bouquet
Flower Girl bouquet or petal basket
Mother of the Bride/Groom corsages
Father of the Bride/Groom boutonnieres
Step-parent corsages/boutonnieres *Grandparent corsages/boutonnieres
Extra Flower Tips that Can Make a Difference
1. Maid/Matron of Honor wedding bouquets should be a bit more elaborate or in a different color tone than the rest of the bridesmaid wedding bouquets.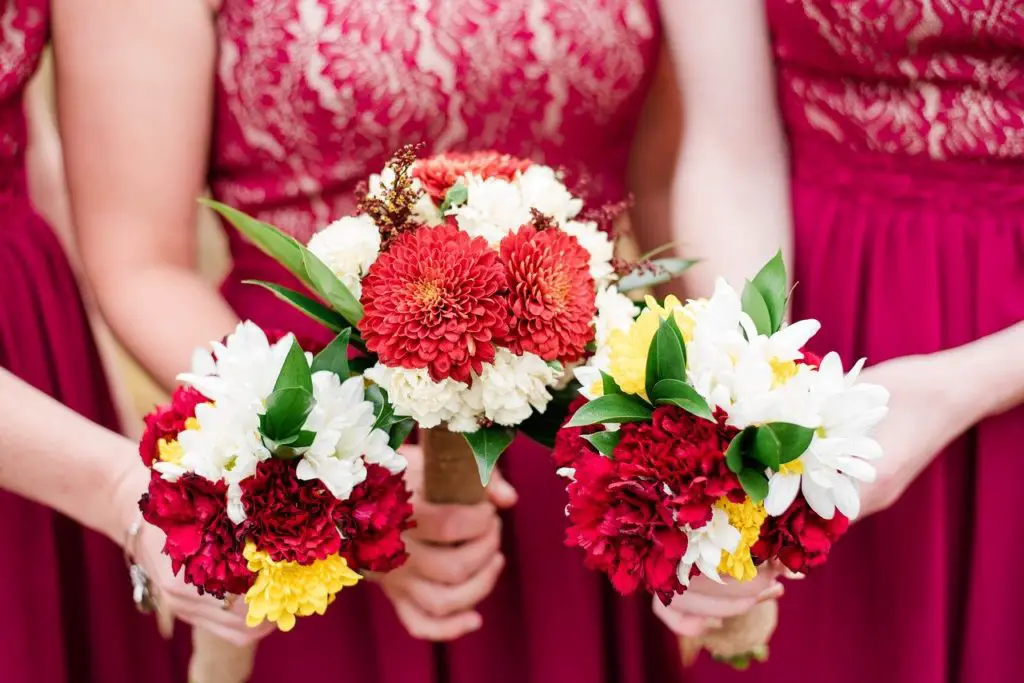 2. The Best Man boutonniere should also be a bit more elaborate than the rest of the groomsmen boutonnieres.
3. The corsages/boutonnieres for the parents should be slightly different from the step-parents, and all grandparent corsages/boutonnieres should be different as well. It makes it easier for guests to know who's who.
4. Wedding flower arrangements from the church can be relocated to the reception hall.
5. Bridesmaid wedding bouquets could be placed in waiting vases and used as decor for the bridal table.
Conclusion
When it comes to your special day, your wedding flower choice and need to reflect your personal style and taste. You can keep things simple or get as detailed as you want, as long as your wedding flowers help you create the perfect wedding day you've always wanted.
For more inspiration on Wedding Flowers – Click Here #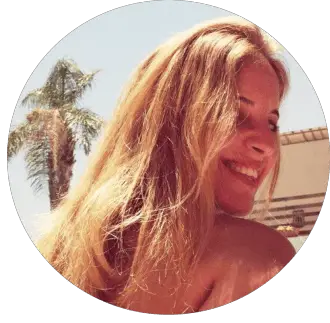 Kaden is an interior designer in her education who fell in love in designing weddings. Along with her husband, the wedding planner, Kaden specializes in creating content for weddings aim to fulfill brides dreams.