Last Updated on April 27, 2021 by Kaden
If you're looking for bridal short dresses with long sleeves for the upcoming Fall wedding season, obviously you have a unique style. Short dresses create a long-legged look by exposing your bridal shoes instead of hiding them.
The short wedding dresses category includes mini, midi, Knee Length, and tea length dresses. Long sleeves can give the bride a more romantic delicate look or in the author's hand, the sleeves can add a dramatic effect to a simple dress. This dress style is the perfect match for fickle fall weather, a great way to move from a hot afternoon into a chill evening without covering up your beautiful dress.
From elegant, romantic to modern and bohemian, For every style shape and budget, I bring you my picks for the most Gorgeous Fall Short Wedding Dresses with Long Sleeves out there.
I hope you like these products! Just so you know, i may receive commissions on purchases made from the links on this page. Thank you if you use our links, i really appreciate it!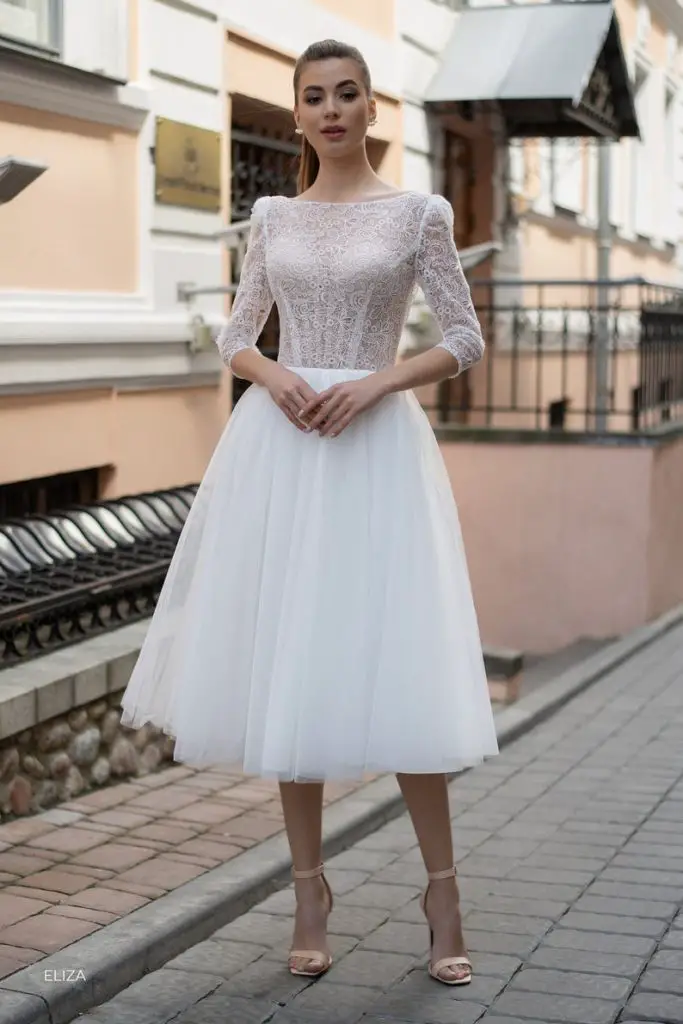 Knee Length Dress by Vanilla-WFG
Modern tea length wedding gown with short white
tulle and light Ivory long sleeves.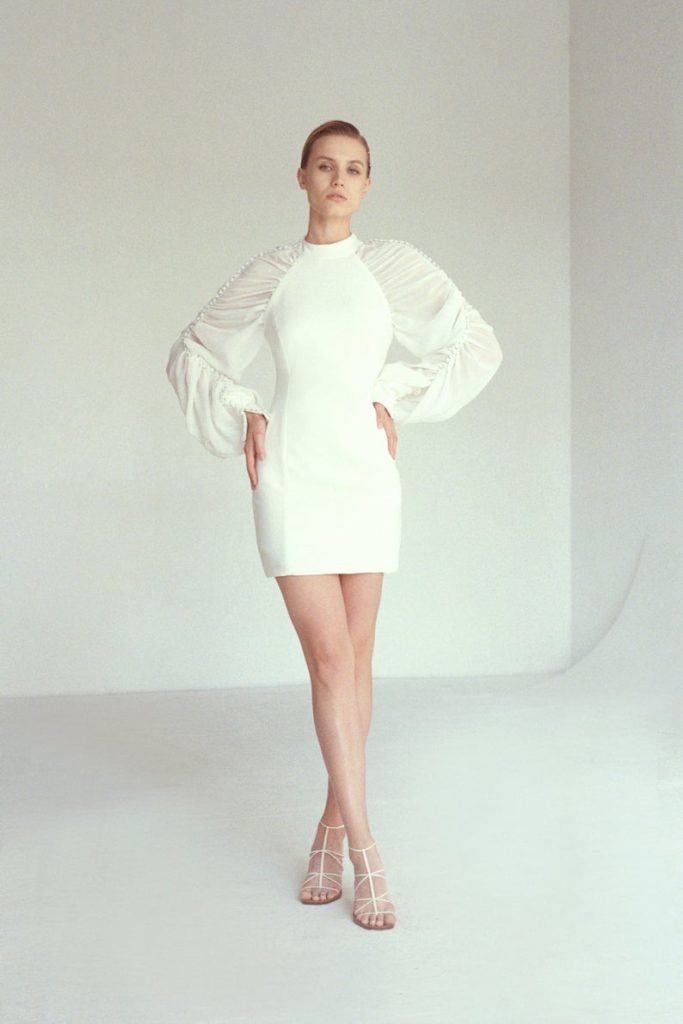 Mini Length Dress by Reev-Brida
This is what I meant in a fall dramatic look that breaks the rules with a Daped Puff Long Stylish Sleeve and mini length sheath pencil above the knee in light ivory.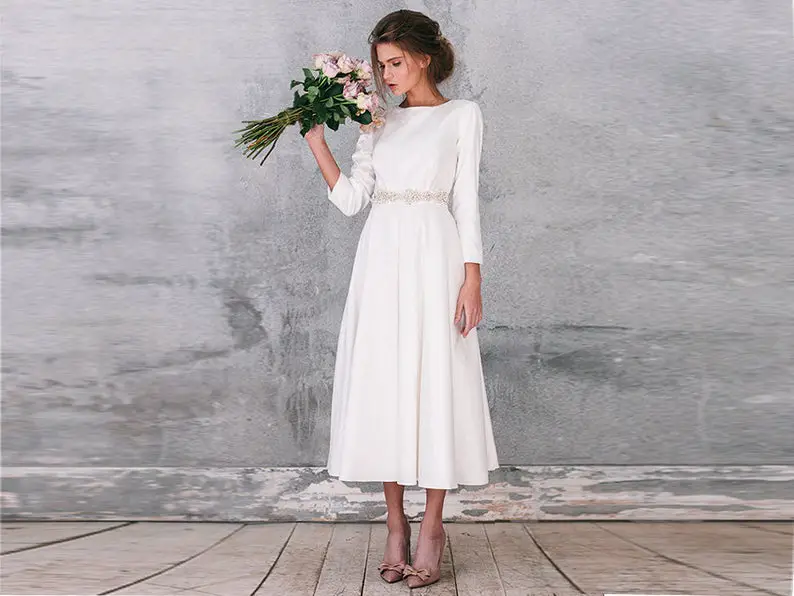 Midi Length Dress by VICTORIA-SPIRINA
The first thing that comes in mind when looking at this dress is the sense of ancient Rome, a classic romance style with a modesty look. It's an A-line simple and elegant long sleeves dress and this chic belt it's simply a perfect touch.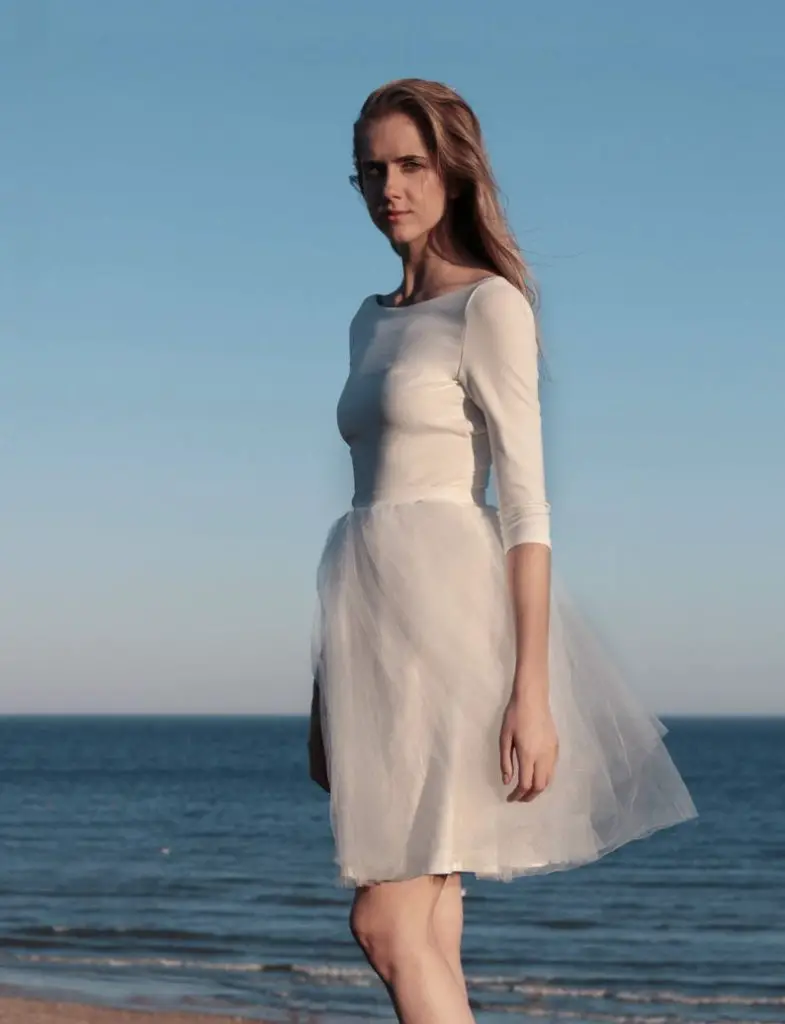 Mini Length Dress by Seni-Dey
Have you ever thought about a two-piece wedding dress? The top is a comfortable stretchy fabric with flattering back neckline and folds in the side and a ¾ sleeves while the skirt has two layers of delicate tulle fabric.
RELATED : Simple Beach Wedding Dresses Ideas for Destination Bride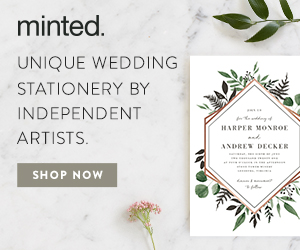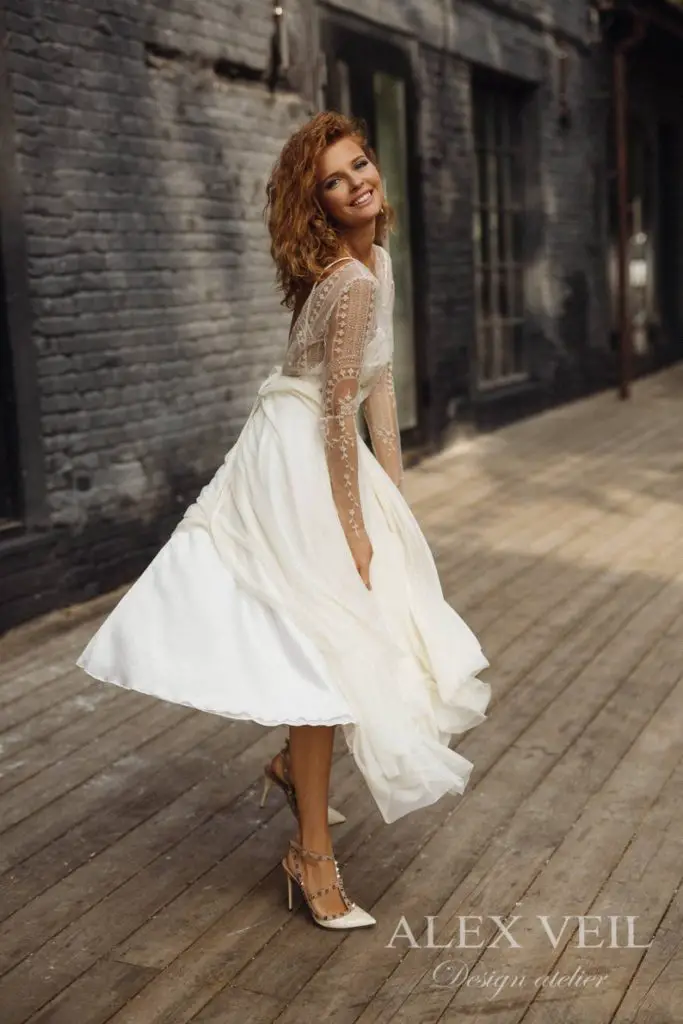 Tea Length Dress by Alex-veil-bridal
Simple, and yet, so elegant! these dreamy Tea-length drees embrace the boho-chic with a fabulous lace pattern, from the neckline down to those long sleeves, a perfect fit for fall season wedding.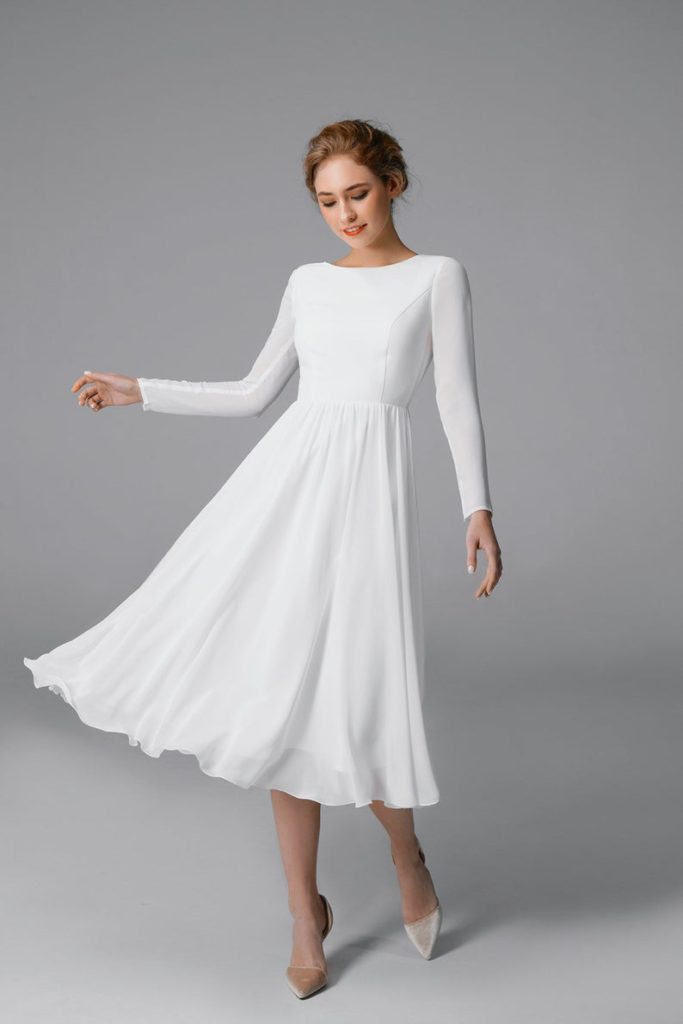 Midi Dress by Piondress-Bridal
For the Minimalist bride, this midi length dress is just flowed down in soch an elegance way, and what really caught my eye is it stanning back line. From head to toe this A-line long sleevs deress is far from being 'simple', classic minimalism at his bast.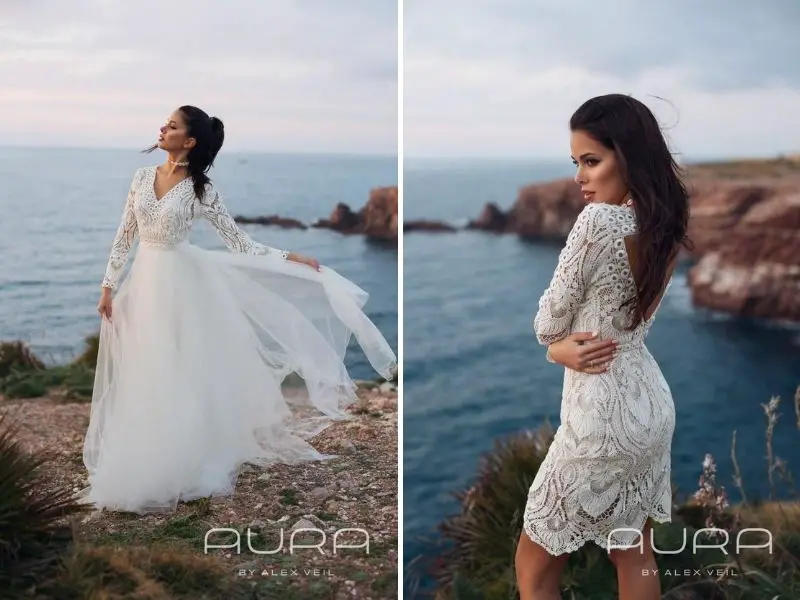 Convertible Dress by Alexveil-bridal
I do appreciate stylish convertibl wedding dresses and this one have it all. An short bace Macrame lace dress, perfect for the dancefloor and a lovely A-line over skirt tulle in light ivory color for a beautiful ceremony bridel style..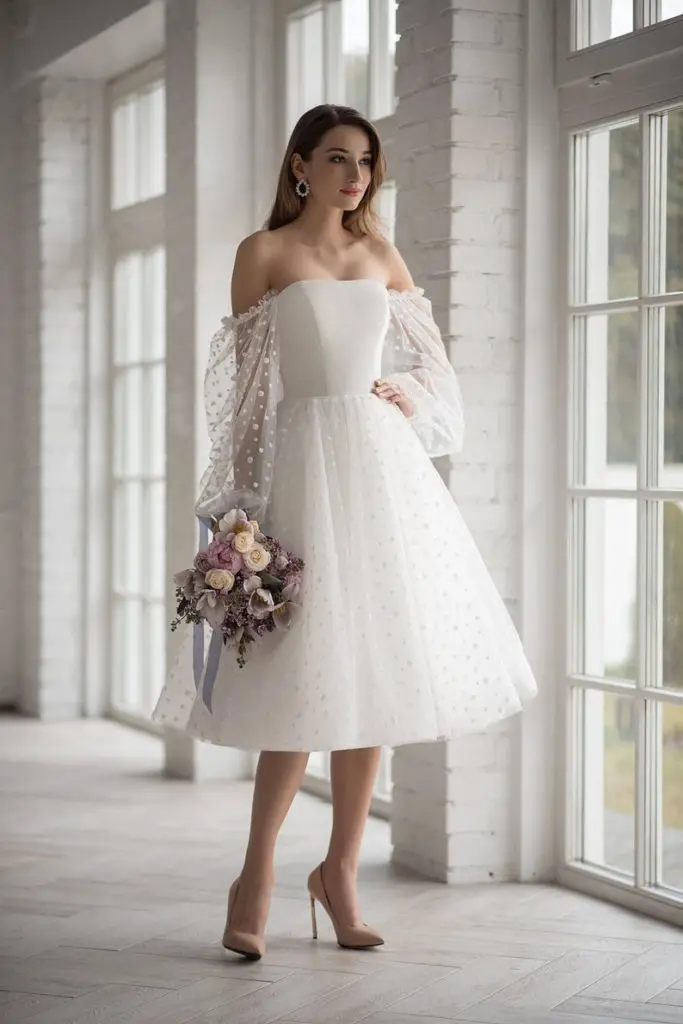 Knee Length Dress by Vanilla-WFG
How cute are those off sloulder long sleeves?! If you're looking for somthing difrent and unique this peas modern pattern is it.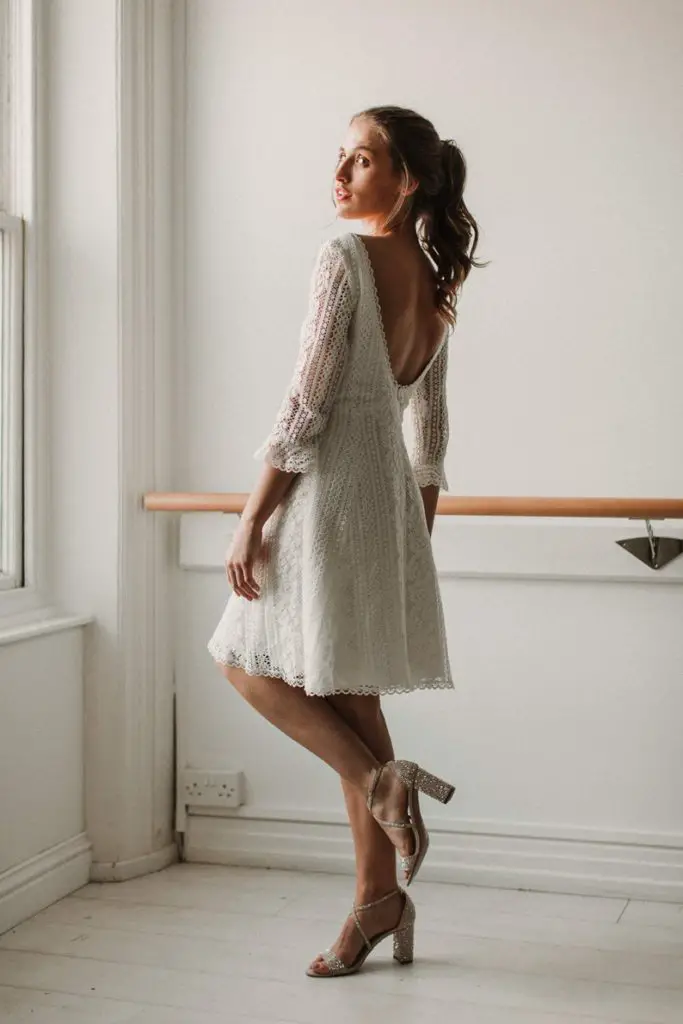 Short Dress by Luna-bride
Beho Chic is much more than just a trandy style of fashion. for the environmental caring bride it's a statmant of who you are. This ethically produced English cotton lace and bamboo silk gorgeous knee-line long slevs dress riflacs fun and flirty free spirit vibe and let you be yourself at your big day.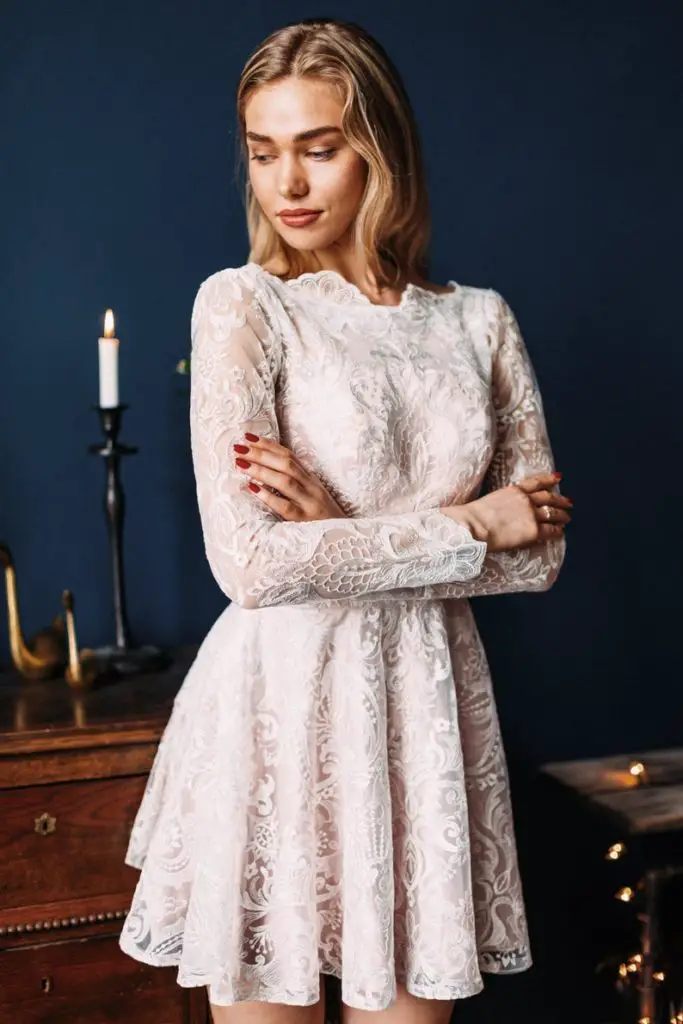 Short Dress by Adelamour
Boat shape front neckline and an open low back makes this boho style dress one of my top peeks for this short fall wedding dress collection. I absolutely ador the Rose color underlay and those long sleeves, this effortlessly modern style is stunning.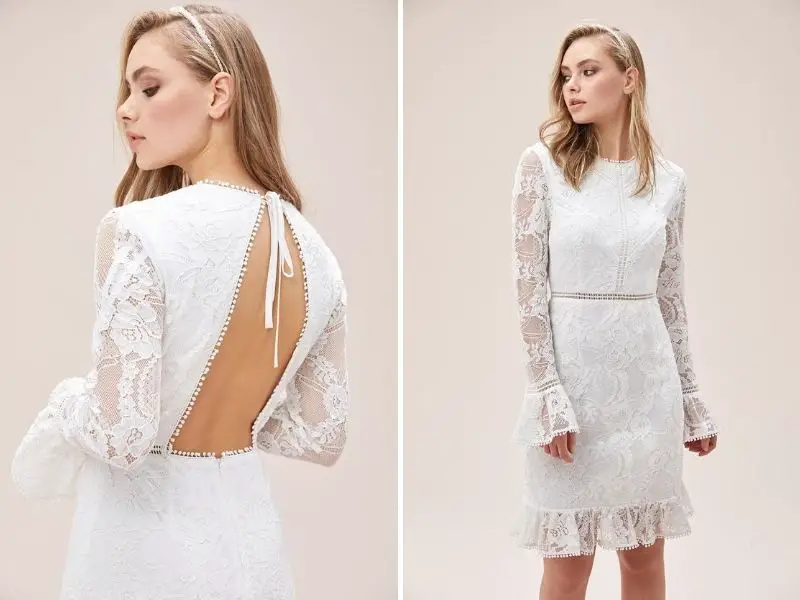 Short Dress by Siempre-Bella-Store
If your looking for budget friendly wedding dress this white lace embroidered dress feutring beautiful clean lines and a sophisticated halter neckline along with Spanish Sleeves style and tiers of fringe fun.
* Hey you Brides! keep in mind, this post contains affiliate links. If you purchase a product or service with the links that I provide I may receive a small commission. There is no additional charge to you! Thank you for supporting my blog so I can continue to provide you with helpful wedding stuff (:
You may also like: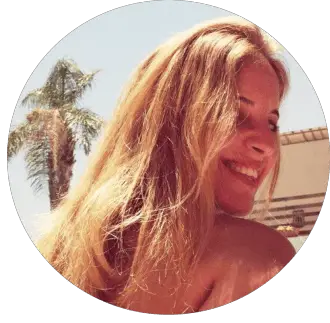 Kaden is an interior designer in her education who fell in love in designing weddings. Along with her husband, the wedding planner, Kaden specializes in creating content for weddings aim to fulfill brides dreams.