Last Updated on November 10, 2021 by Kaden
Navy blue Is such a bold color, It stands at the center of the late fall November wedding color schemes. Down below are my favorite color combinations, starting with orange, for those of you who just refuse to say goodbye to summer, continue with boho chic and rustic-themed colors, through the modern and glamour styles.
You might also like:
–  Magical Winter Wedding Color Schemes and Theme
– Best Pastel Yellow Color Schemes For Your Summer Wedding
– Christmas Wedding Color Palettes that will Wow Your Guests
I hope you like these products! Just so you know, i may receive commissions on purchases made from the links on this page. Thank you if you use our links, i really appreciate it!
1} Navy Blue + Burgundy
Navy blue and burgundy is the most classic match for a November fall wedding from all the color schemes. This trending color combo creates a rustic luxuries vibe and also a dark and moody boho-chic which is perfect for the end of the fall and the beginning of the winter and will make your wedding stand out.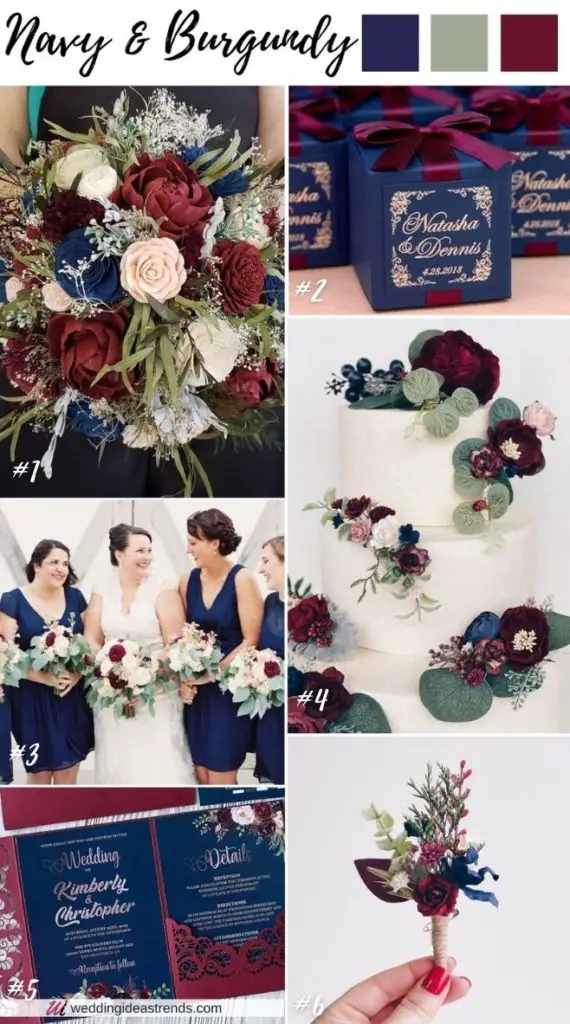 #1 Wildflower Bouquet By My-Dinosaur-Dreams on Etsy
#2 Favor Boxes By Wedding-Ukraine on Etsy
#3 Bridesmaid's Bouquets By Fiftyflowers.com
#4 Cake Decoration By SERENlTY on Etsy
#5 Wedding Invitation Set By BDstoreCo on Etsy
#6 Boutonniere By SERENlTY on Etsy
RELATED: Navy Blue Nautical Themed Wedding Favors
2} Navy Blue + Orange
Navy blue and orange for an elegant and rustic autumn wedding. with sweet undertones and the balance of warmth and cool creates an ideal fresh color palette for the late summer and beginning of fall weddings.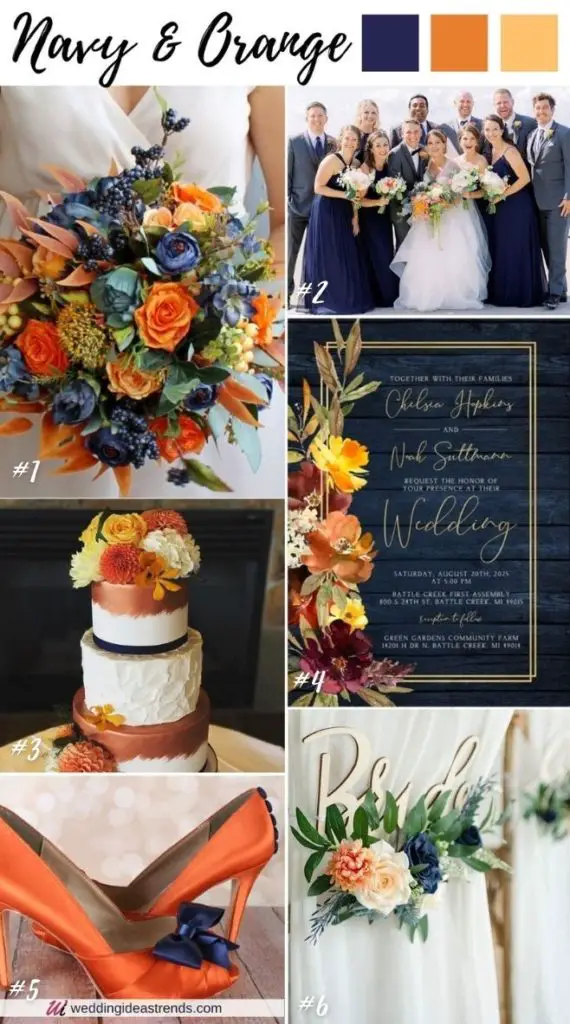 #1 Navy orange bouquet By Flower-Dreams-Boutique on Etsy
#2 Bridesmaid Dresses By birdygrey.com
#3 Cake By Cakey-Creations via Instagram
#4 Wedding Invitation By Penelopes-Paper-Pantry on Etsy
#5 Shoes By Ellie-Wren-Wedding-Shoe on Etsy
#6 Artificial Flowers on Amazon
RELATED: Unique BOLD Colored Wedding Shoes

3} Navy Blue + Pink
The combination between the luxury navy blue and the sweet and romantic pink transforms into an Absolutely stunning modern yet feminine dreamy wedding which is just perfect for a fall November outdoor wedding.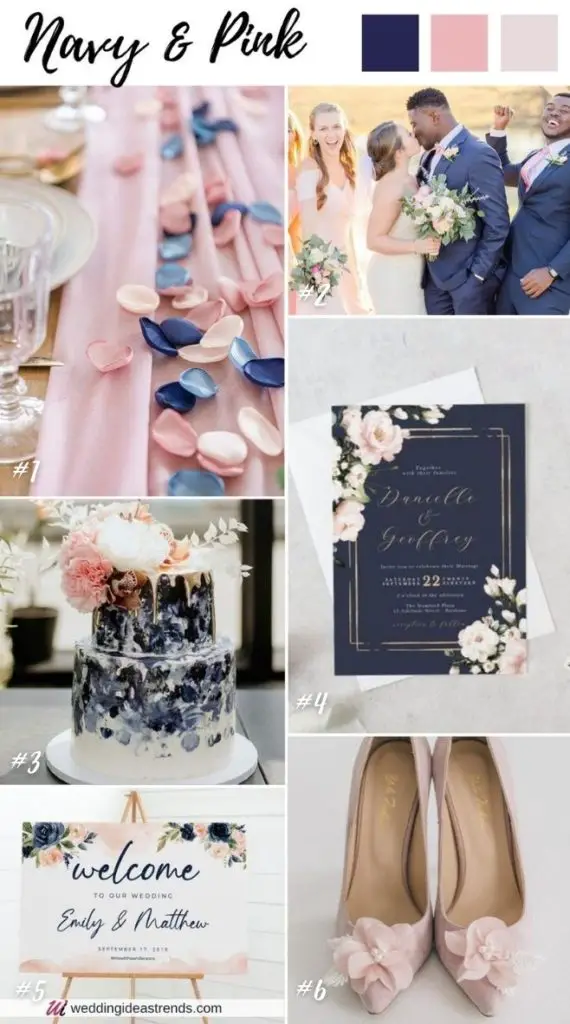 #1 Flower Petals on Amazon
#2 Bridesmaid Dresses By birdygrey.com
#3 Photo By LUDOVIKO-BOXES on Etsy
#4 Wedding Invitation By Sundae-Printables-AU on Etsy
#5 Welcome Sign By Visualising-Dreams on Etsy
#6 Wedding Shoes By Yulia-Nadeeva on Etsy
RELATED: How to Incorporate Pink in Spring Wedding for a Romantic Vibe
4} Navy Blue + Gold
Navy Blue and Gold combo create a stunning yet classic elegant wedding look. This rich color palette is glamorous and timeless, creates an amazing festive wedding vibe.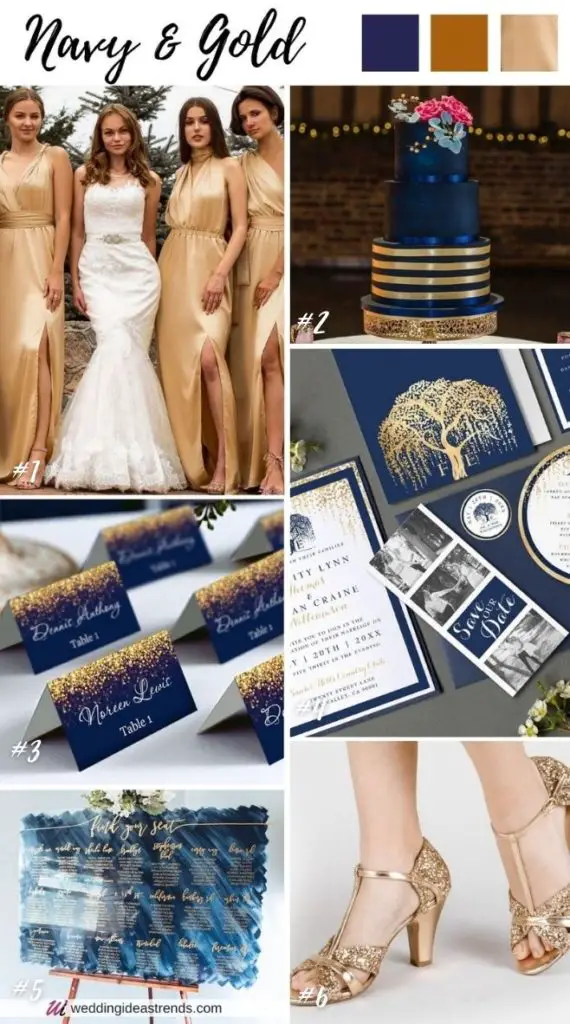 #1 Bridesmaid Dresses By I-Dentity-Lingerie on Etsy
#2 Cake By Bespoke-Luxury-Wedding-Cakes via Instagram
#3 Place Card By Love-Bonny-Design on Etsy
#4 Invitation Suite By Moodthology-Papery on Zazzle
#5 Seating Chart By Woodland-Custom-Design on Etsy
#6 Wedding Shoes By Chic-Feet-Designs on Etsy
5} Navy & Dusty Blue
Navy blue and dusty blue combo create an elegant and romantic vibe.
The dusty blue softens the bold navy and gives it a perfect combination for a soothing fall color palette.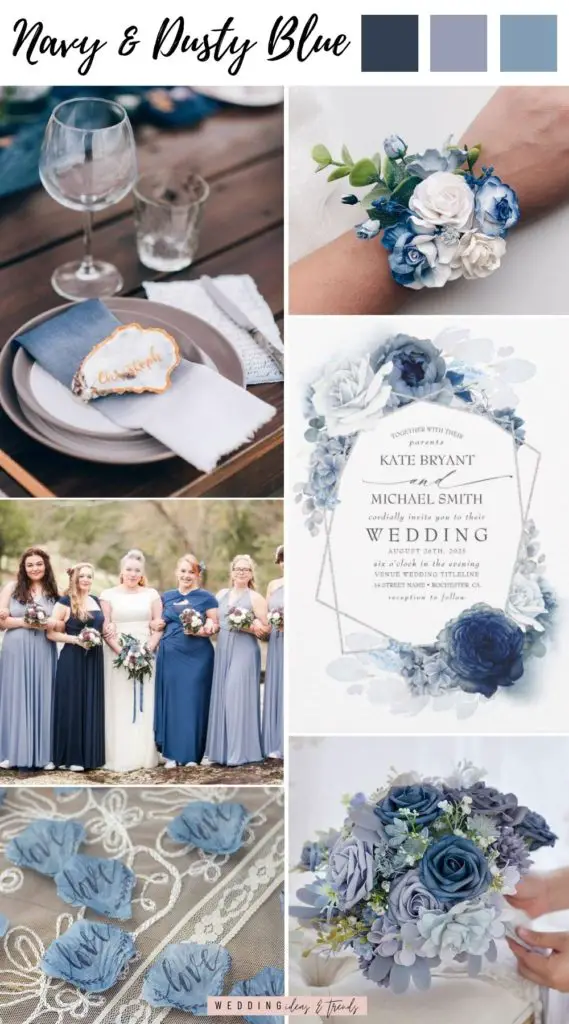 #1 Dinner Napkins By Valencha on Etsy
#2 Bridesmaid Dress By DCdress on Etsy
#3 Wedding Confetti on Amazon
#4 Boutonniere By SERENlTY on Etsy
#5 Wedding Invitation By LOVELYWOW studio on Zazzle
#6 DIY Wedding Bouquets on Amazon
* Hey you Brides! keep in mind, this post contains affiliate links. If you purchase a product or service with the links that I provide I may receive a small commission. There is no additional charge to you! Thank you for supporting my blog so I can continue to provide you with helpful wedding stuff (:
You may also like: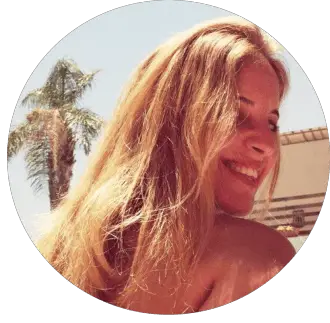 Kaden is an interior designer in her education who fell in love in designing weddings. Along with her husband, the wedding planner, Kaden specializes in creating content for weddings aim to fulfill brides dreams.