Last Updated on November 10, 2021 by Kaden
The best way to make sure you are in control of your winter wedding design is by choosing a great color scheme to work with, and to make it easier, consider starting with choosing a wedding theme first.

Obviously, you have been chosen a winter wedding theme, however, there are so many inspirations to choose from, and there are all amazing.

I have decided to present to you the main Best 3 winter wedding color schemes and themes – The most popular, classiest, and timeless of theme all: winter wonderland, Christmas wedding, and moody boho chic wedding.
I encourage you to go all the way with your wedding theme. Start at the basis, from invitations, signs, bouquets, bridesmaid dresses, table decoration, food, and details.
Related Winter Weddings Posts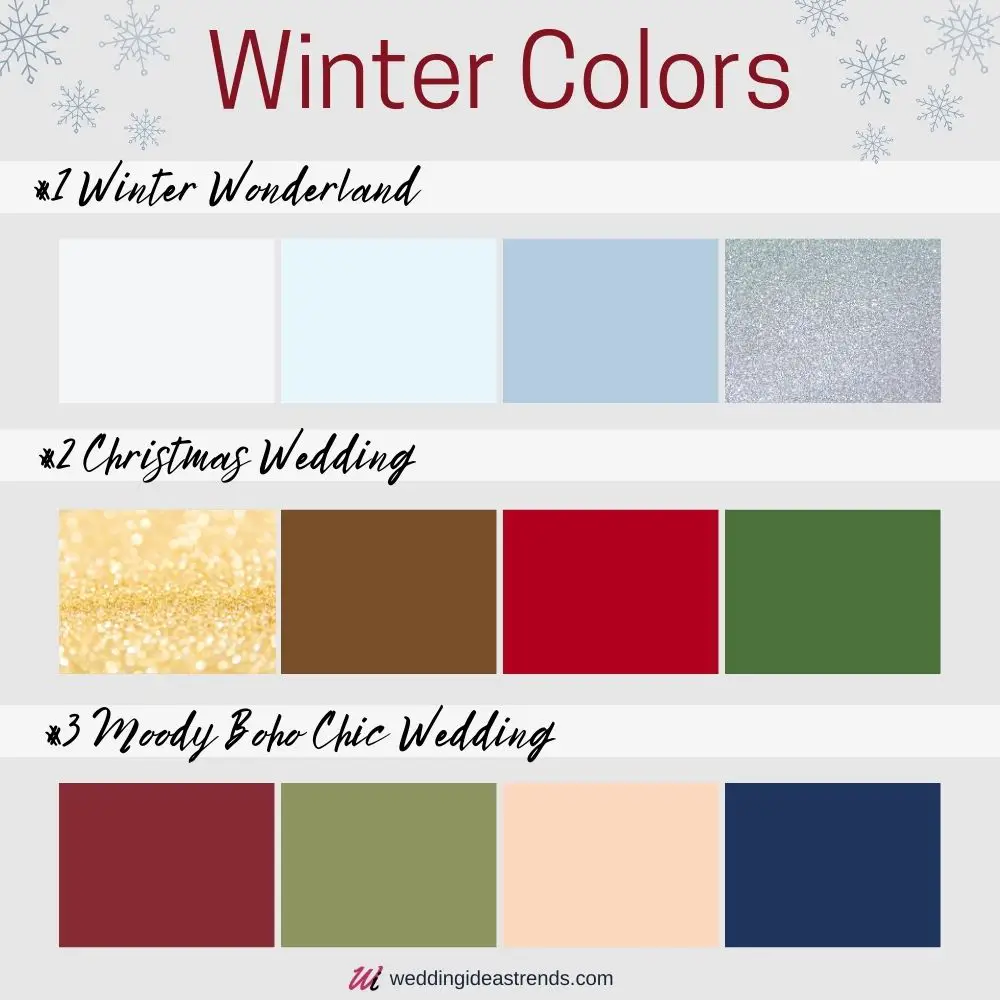 #1 Winter Wonderland Wedding Color Schemes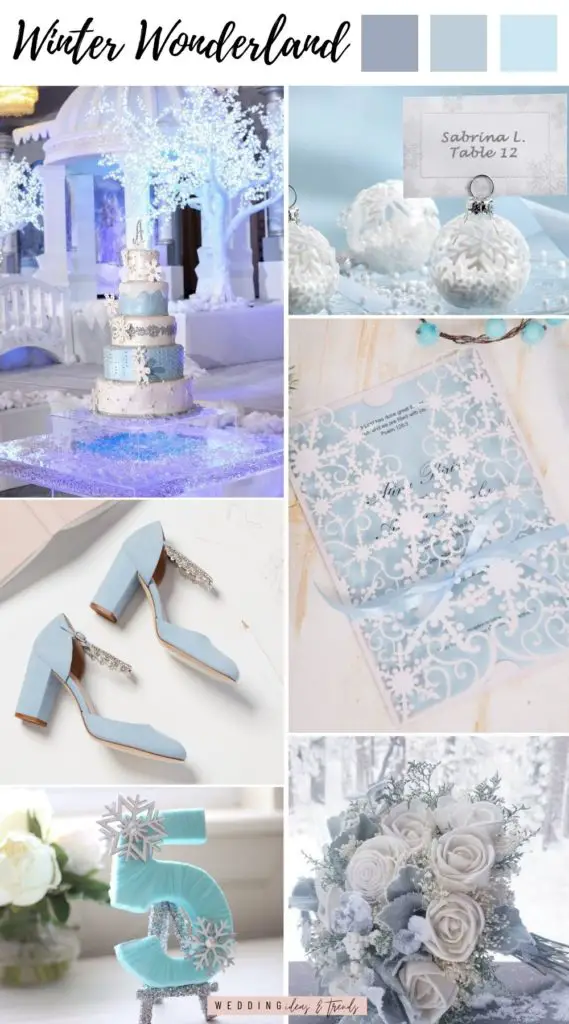 A winter wonderland-themed wedding is a winter magical with all its glory. In shades of silver and ice-blue creates a sparkling and glimmering fairy tale feeling witch is what weddings are all about.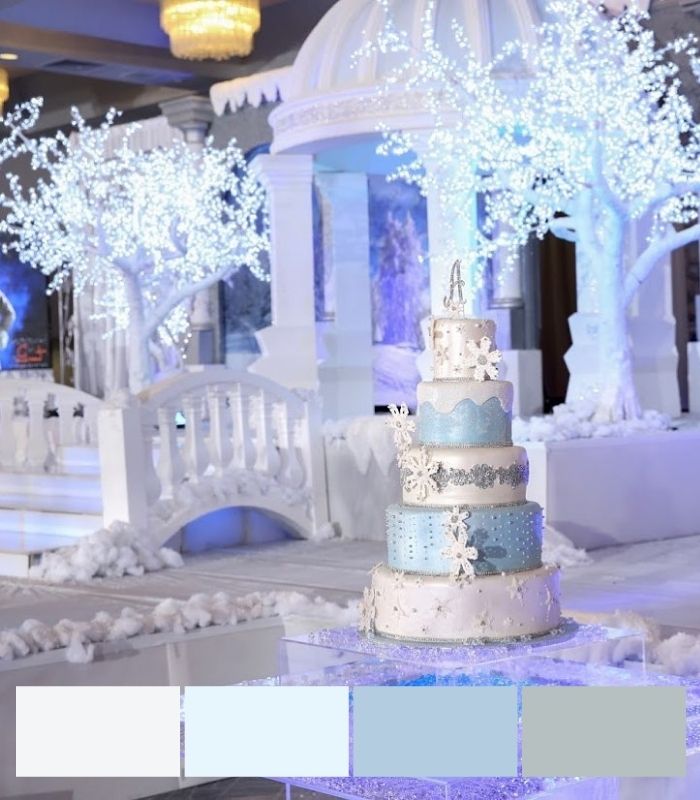 Fantasy Designers, Inc. Via Instagram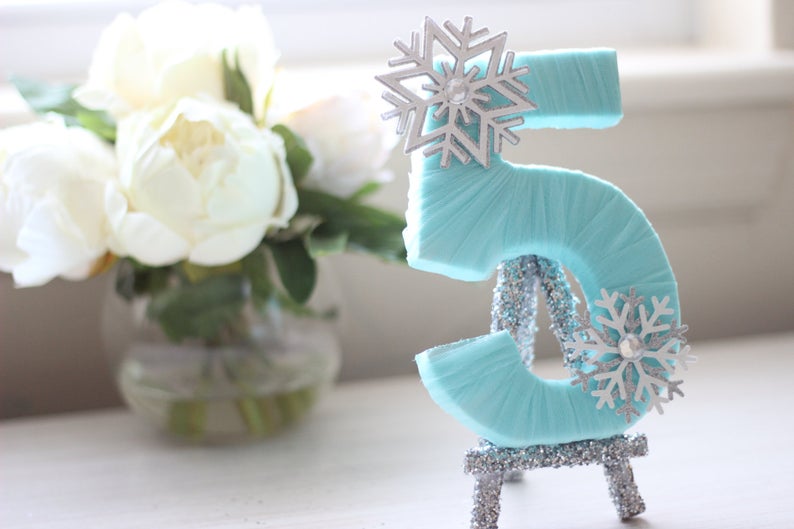 Table Numbers by Chamique-Bowen on Etsy
Invitations by Event-Cards-Design on Etsy
RELATED: Rustic Winter Wedding Invitations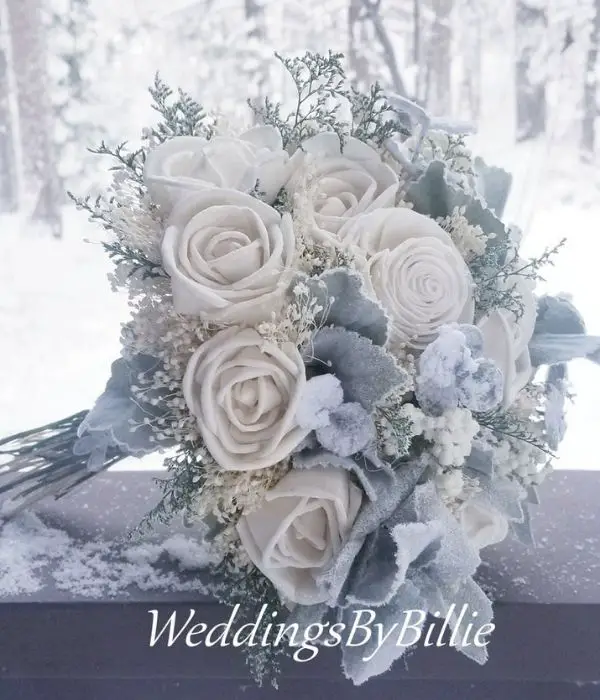 Bouquet by Weddings-By-Billie on Etsy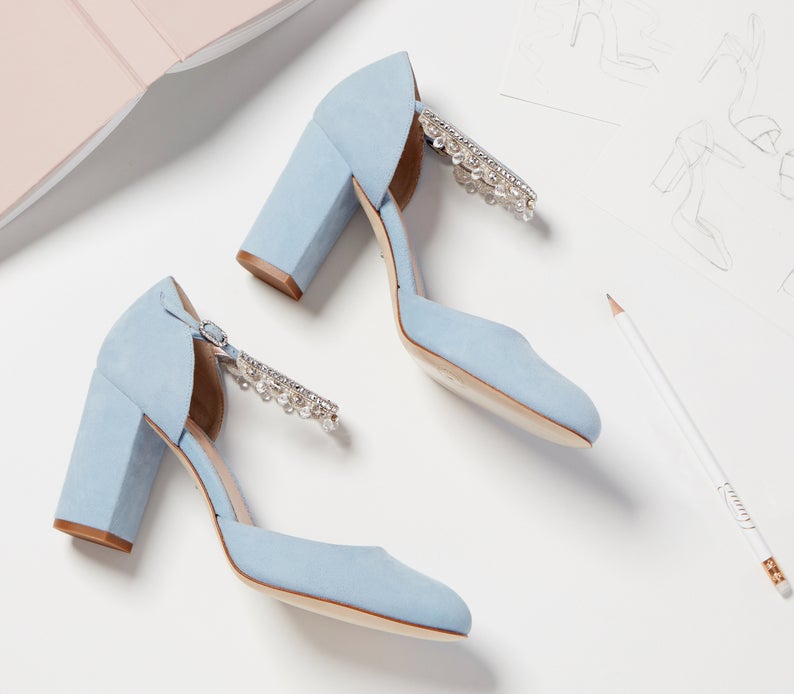 Wedding Shoes by Emmy-London-Bridal on Etsy
RELATED: 13 Romantic Pastel Colored Wedding Shoes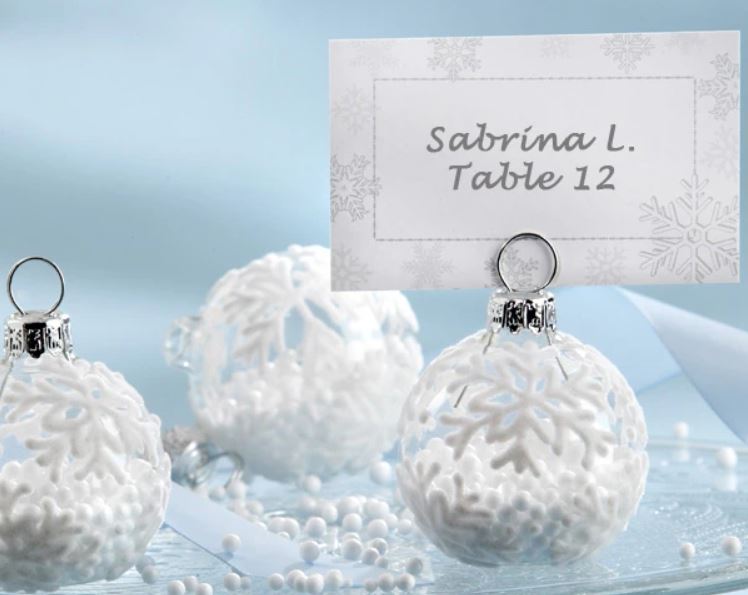 Glass Ornament Place Card from My Wedding Favors
#2 Winter Christmas Wedding Theme
With these festive classic Christmas colors, you can easily give your winter wedding a seasonal touch. Pinecones for dark wooden tons, winterberry for the rustic-elegant red, snow and string lights for the holiday glam, and Christmas tree foliage for the touch of greenery to bring this all look together into a fabulous Christmas wedding theme.
RELATED: Christmas Wedding Color Palettes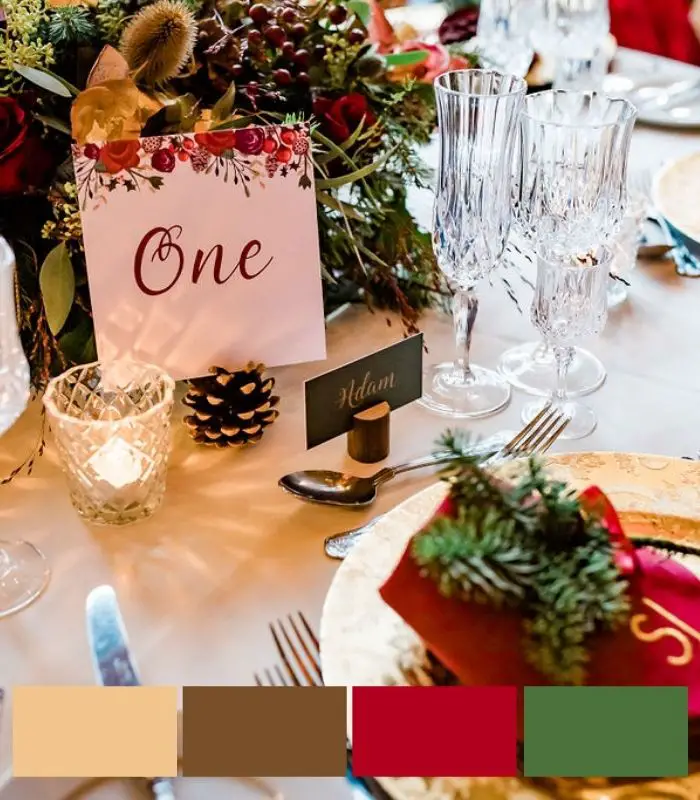 Photo By magpiewedding.com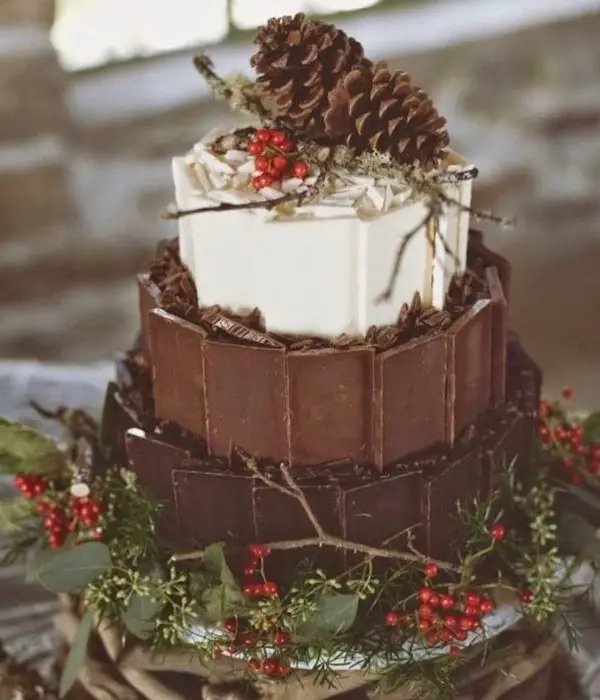 Christmas Wedding Via Instagram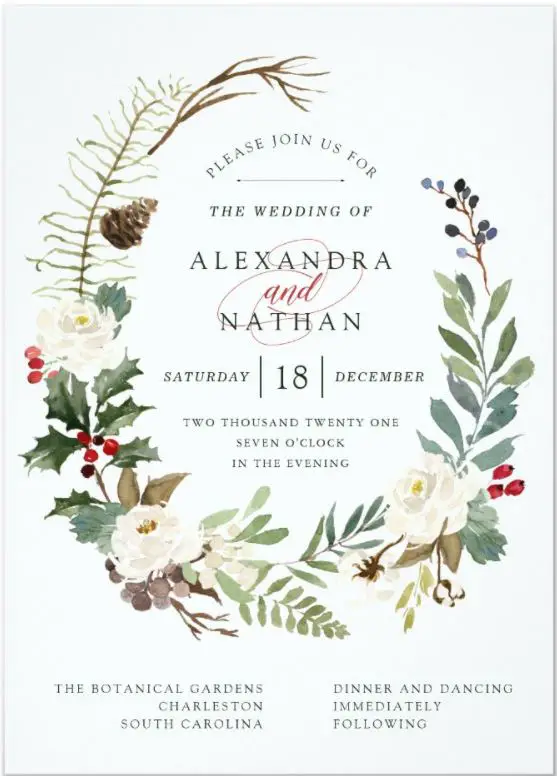 Holiday Wedding Invitation from Zazzle
RELATED: Rustic Christmas Wedding Invitations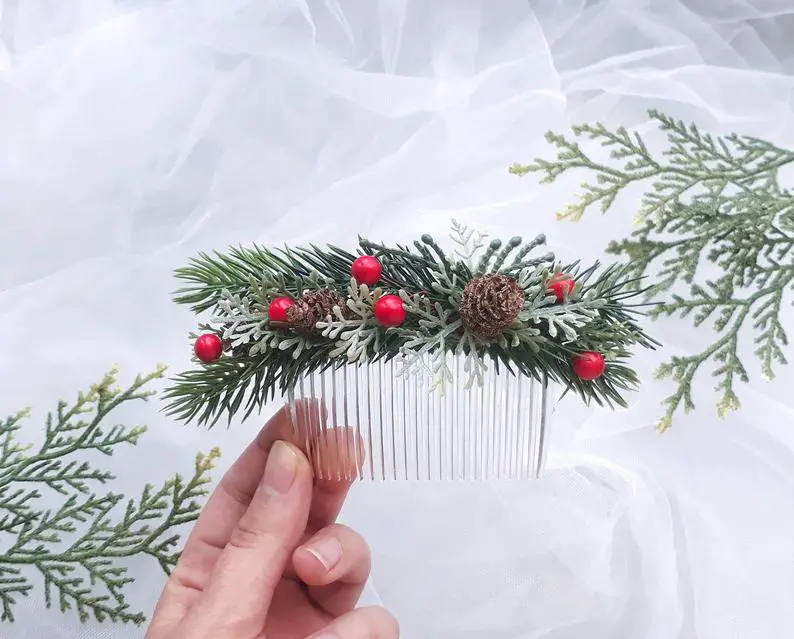 Hair Accessories by Mavka-Floral-Studio on Etsy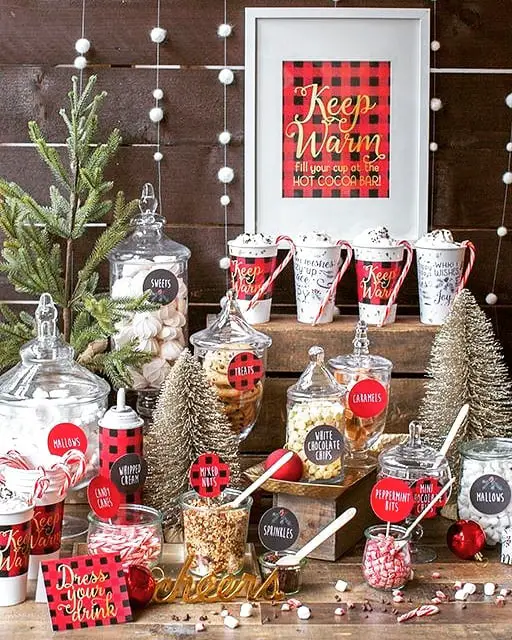 Photo by Anna-Marie Storer Via Instagram
RELATED: 10 Best Christmas Wedding Favors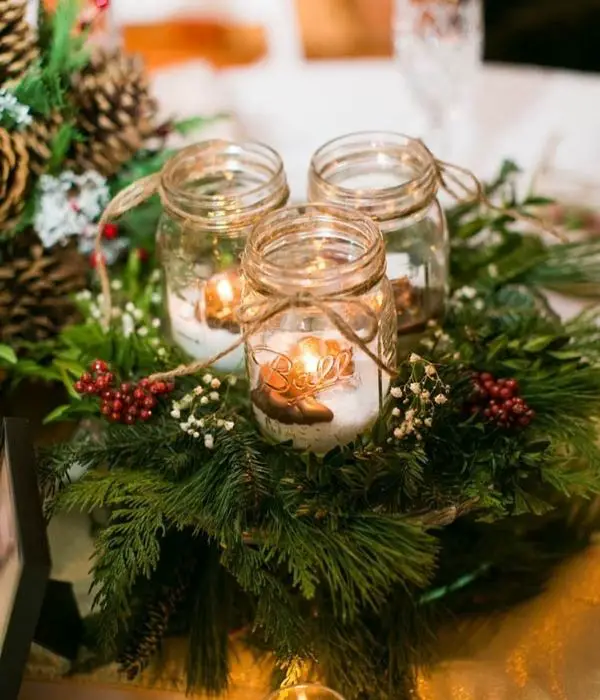 Photo by Christmas Wedding Via Instagram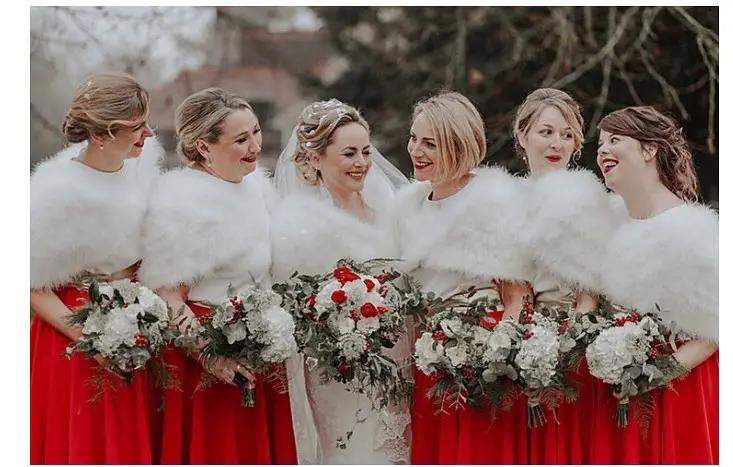 Photo by Christmas Wedding Via Instagram
RELATED: 10 Stunning Bridal Faux Fur Wrap for the Winter Bride
#3 Winter Moody Boho Chic Wedding
Navy blue and Burgundy with a touch of blush pink and olive green create an incredibly romantic and dramatic vibe. This trending dark and moody boho-chic palette will make every winter wedding stand out.
* If this color palette is your favorite, check out this post on Best Navy Blue Wedding Color Schemes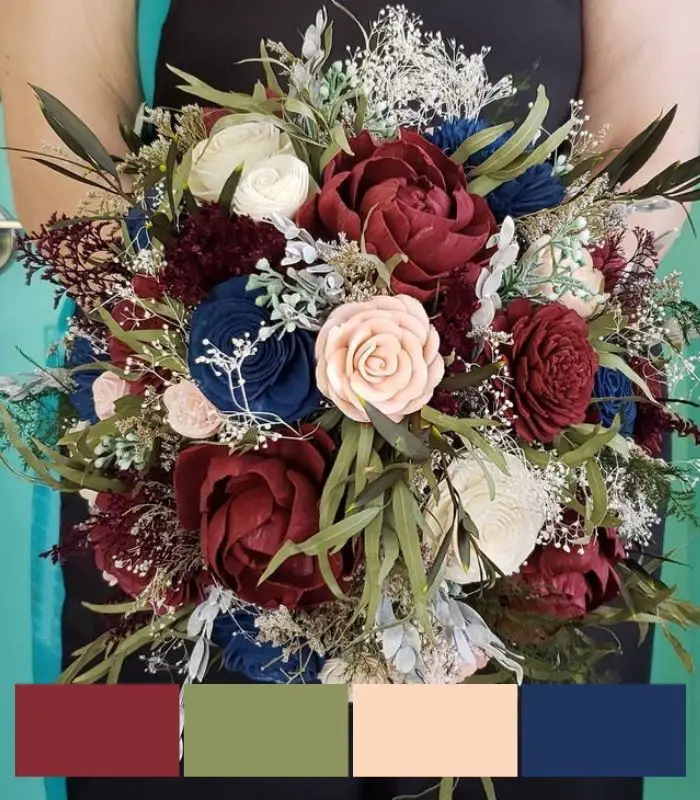 Bouquet by My-Dinosaur-Dreams on Etsy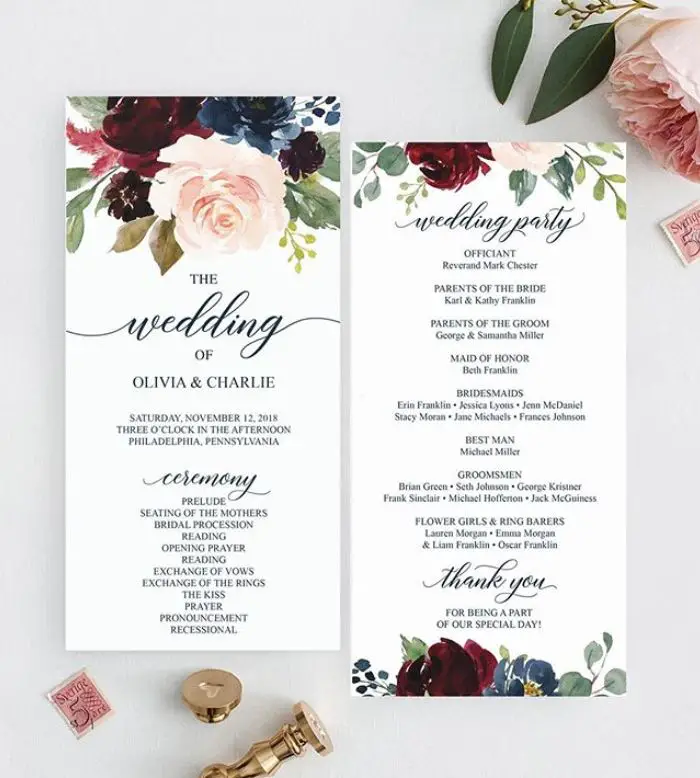 Burgundy Navy Floral Wedding Invitation by Creative Union Design on Zazzle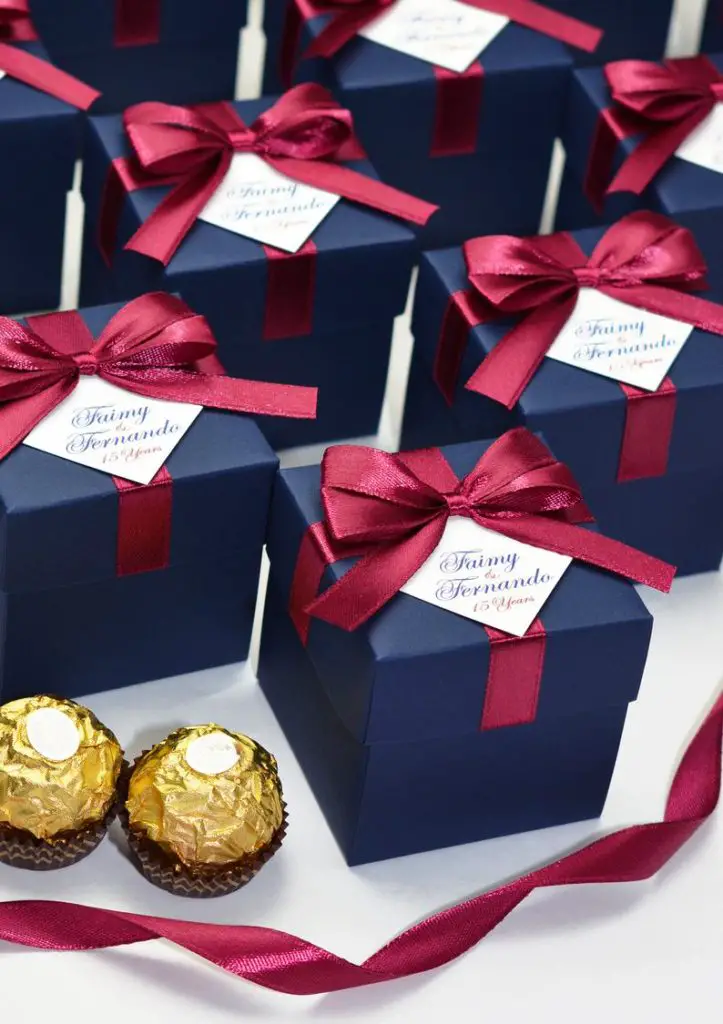 Favor Box by Wedding-Ukraine on Etsy
RELATED: 15 Winter Wedding Favors Your Guests Will Love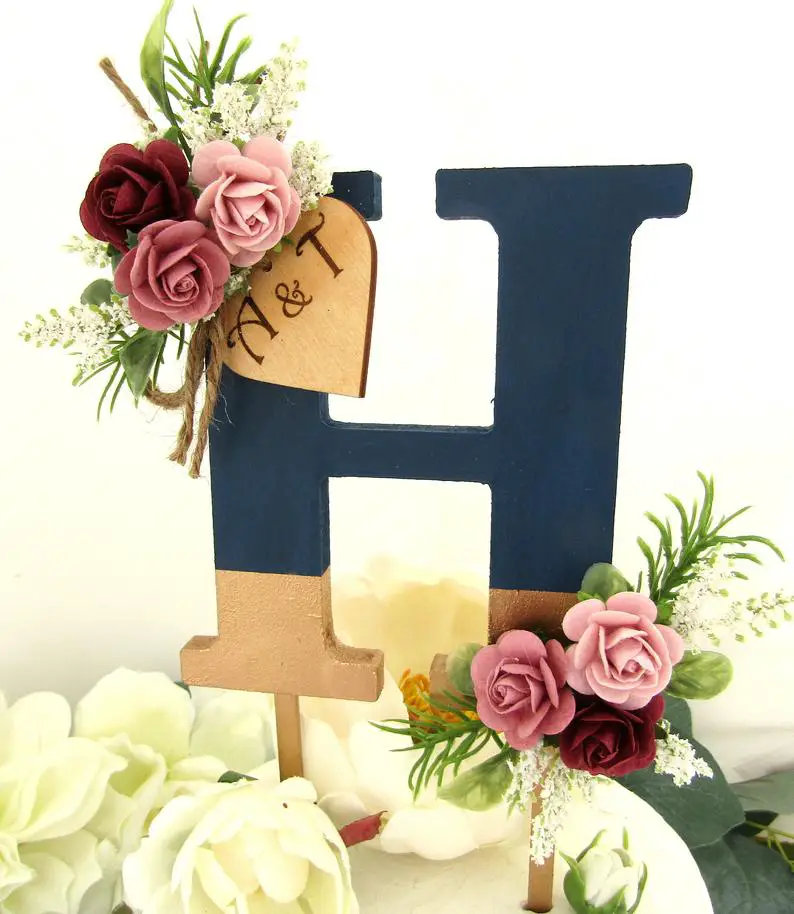 Cake Topper by Lava-Gifts on Etsy
Flowers by fiftyflowers.com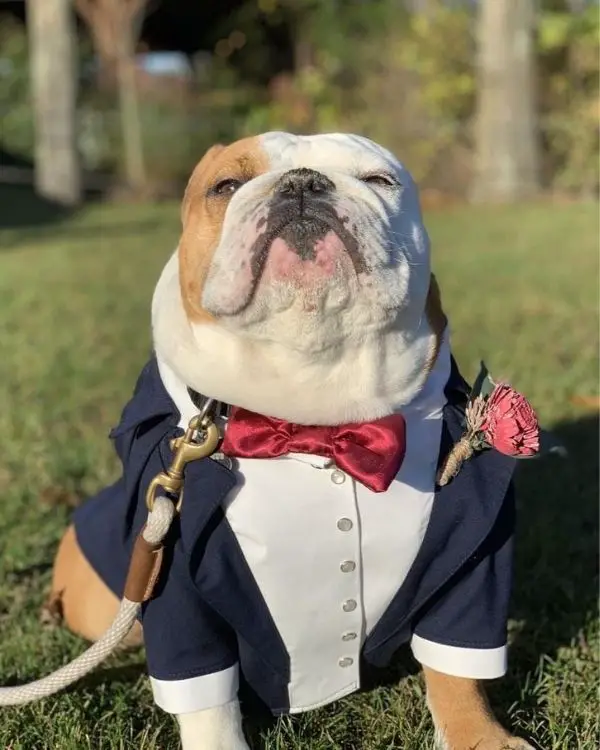 Dog Tuxedo by Anna-Happydog on Etsy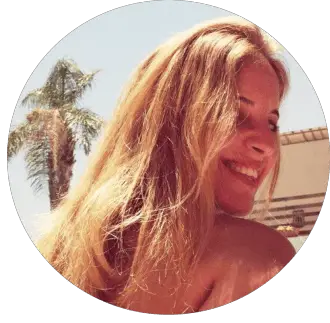 Kaden is an interior designer in her education who fell in love in designing weddings. Along with her husband, the wedding planner, Kaden specializes in creating content for weddings aim to fulfill brides dreams.