Last Updated on September 9, 2021 by Kaden
Be Bold! Colored bridal shoes are all about expressing your true character. Bold, living colors are loud and cheeky, above all, really attracts everyone's attention, and their combination with a white wedding dress adding a playful twist to your unique bridal style.
This modern wedding trend of unique Bold-colored wedding shoes suits perfectly with what we're all eager to share lately, an end to all restrictions. That's exactly what I meant in my post on the new trends of 2021 Bold-Colors are totally in.
Available everywhere, so there is no need to limit yourself to bridal salons. You can wear them even after the Big Day, which makes them amazingly useful. And the last important thing I mentioned in my Beach Wedding Shoes post is comfort, you do not have to compromise on.
Consider wearing a short wedding dress or an ankle-length dress. that way you can show off your bold-colored wedding shoes and everyone will see your unique chic.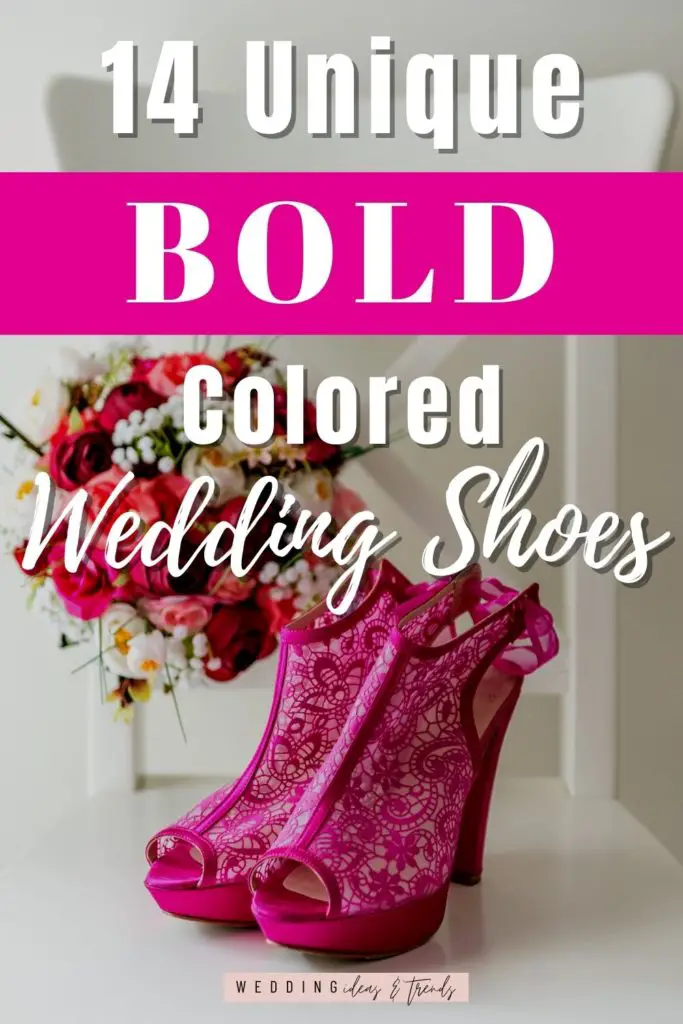 I hope you like these products! Just so you know, I may receive commissions on purchases made from the links on this page. Thank you if you use our links, I really appreciate it!
You might also like: 12 Romantic Pastel Colored Wedding Shoes for A Unique Bridal Style
Below are stunning inspirations in a variety of styles and colors for unique bold-colored wedding shoes that I particularly like.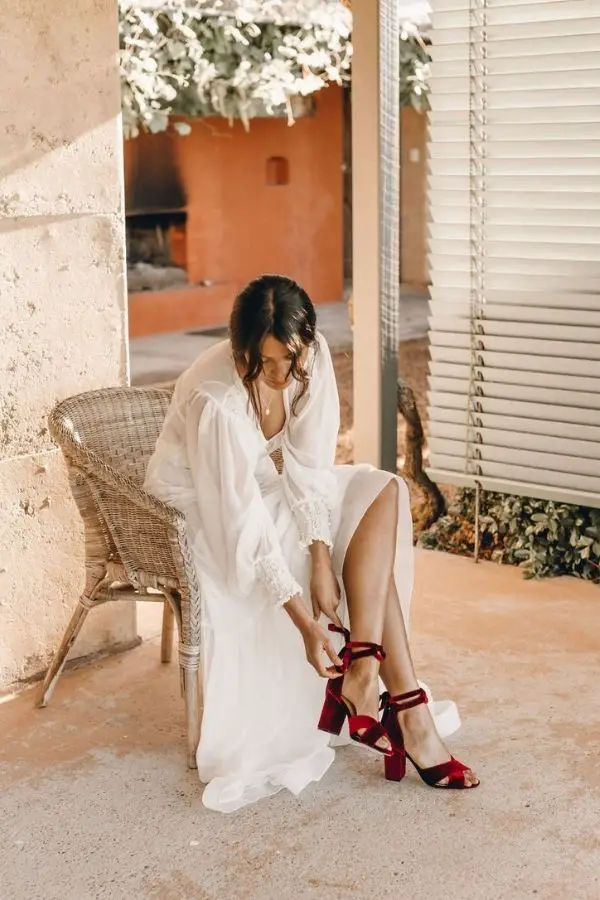 Heels by ForeverSoles via Etsy
Style: Romantic
Color: Passion ruby red velvet
Features: Cross front and soft ankle ties
Heel: Sturdy block heel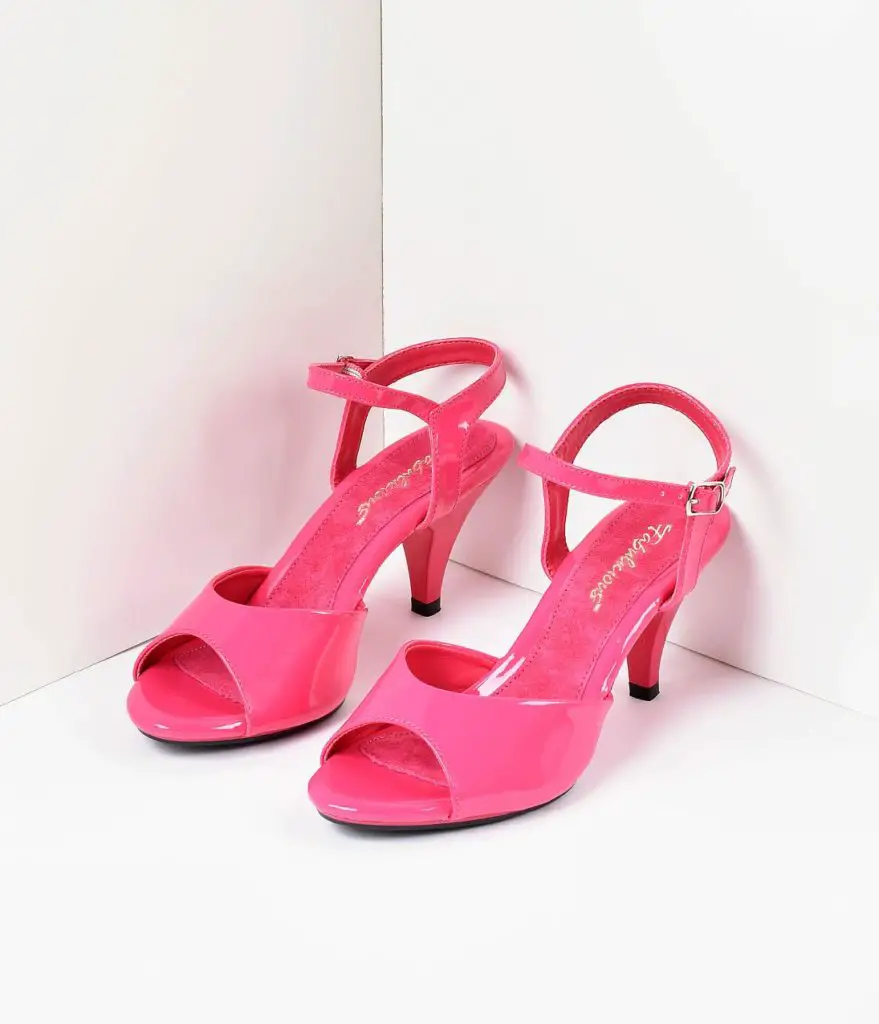 Pink shoes via unique-vintage
Style: Fun!
Color: Hot pink
Features: an adjustable ankle strap, open toe, adjustable buckled ankle strap, and suede cushion insole.
Heel: 3″ heel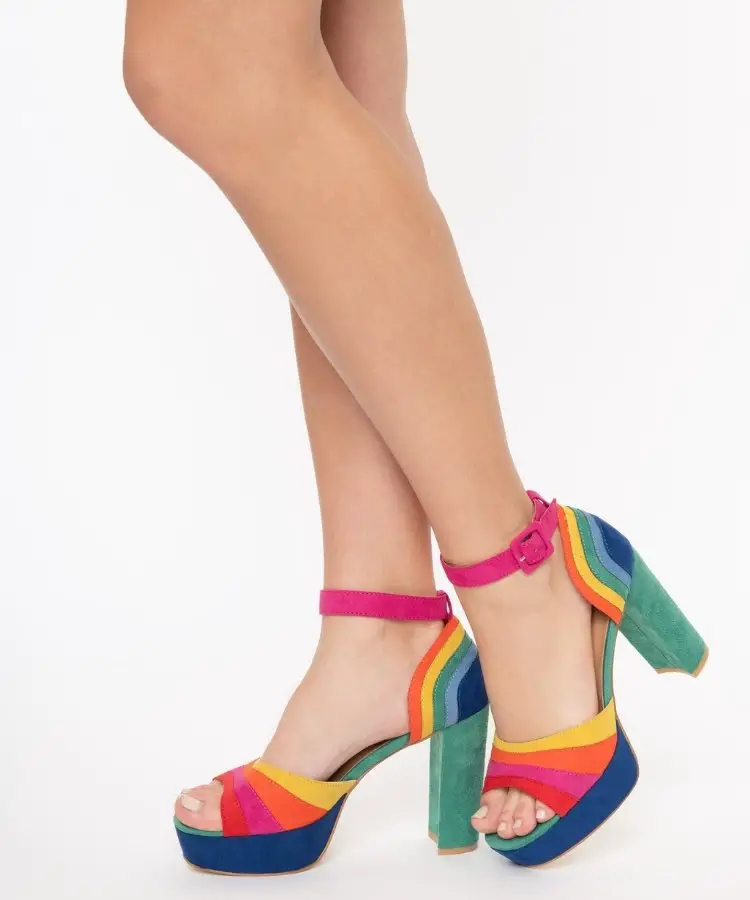 Colorful shoes via unique-vintage
Style: Happy vibes colorful pump
Color: Rainbow
Features: 4.5 inch heel, and 1.5 inch platform and a ankle strap
Heel: Block heel and platform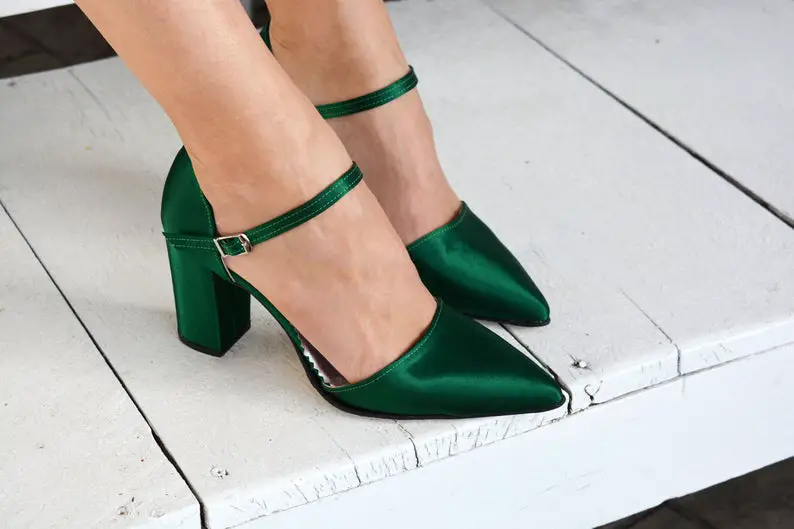 Heels by GreekGoddeSSandals via Etsy
Style: Elegant pump
Color: Emerald green
Features: Satin fabric
Heel: Block heel
Bridal shoes via Amazon
Style: Pointy toe pumps
Color: Floral
Features: T-strap with Buckle Closure
Heel: Stiletto heel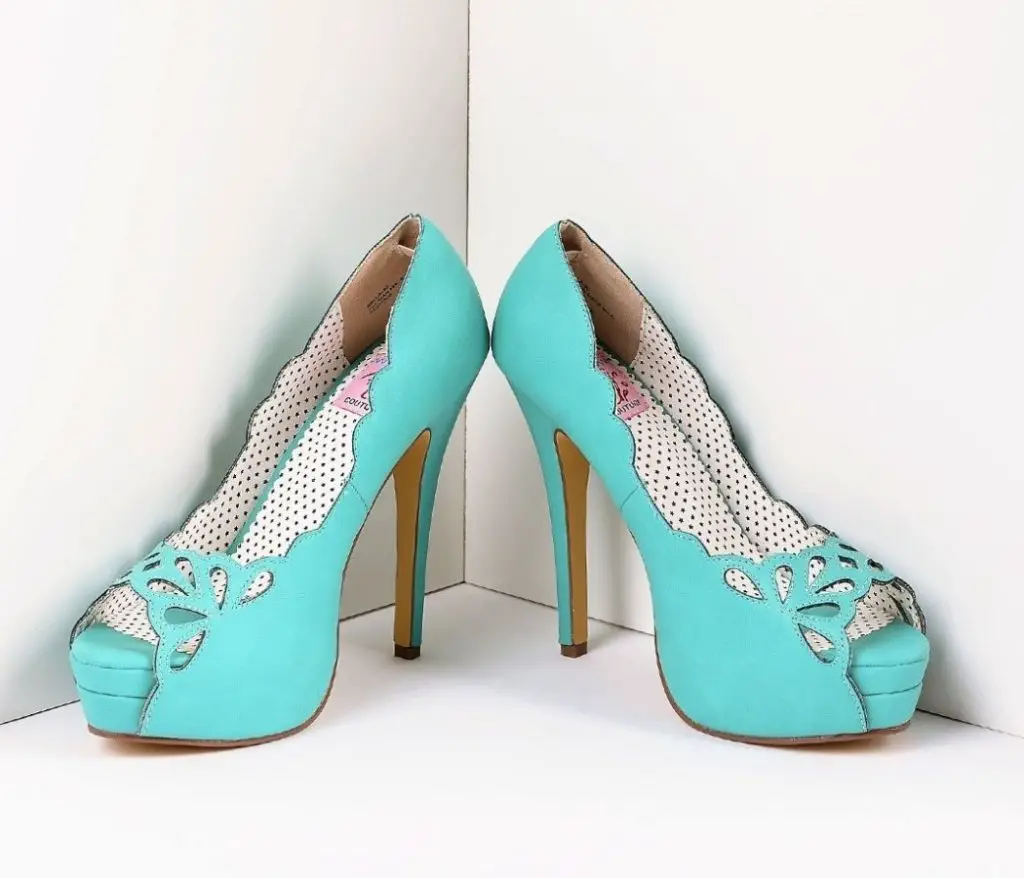 Leatherette shoes via unique-vintage
Style: Vintage
Color: Teal
Features: Leatherette fabric
Heel: Stiletto heel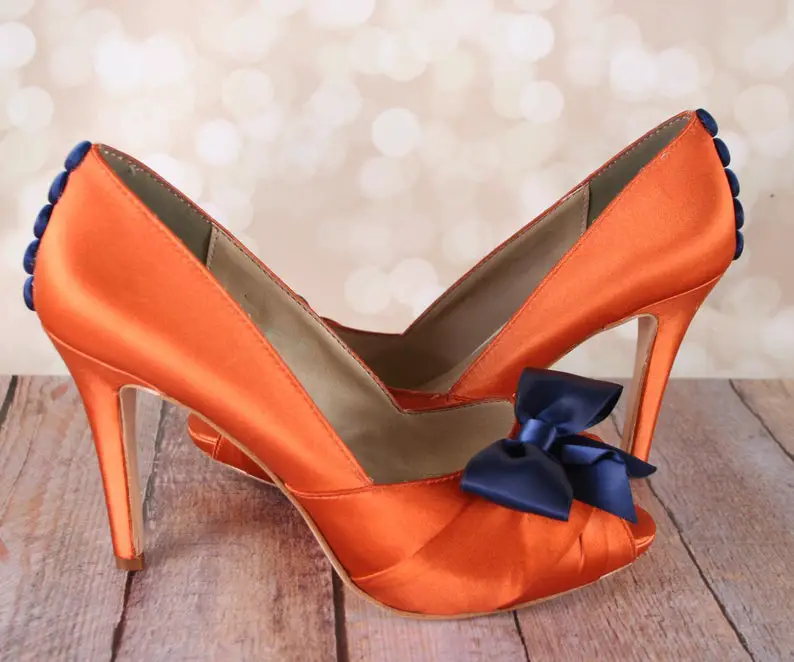 Wedding heels by EllieWrenWeddingShoe via Etsy
Style: Peep Toe
Color: Burnt Orange and Navy Blue
Features: Navy Blue satin bow and buttons
Heel: Stiletto heel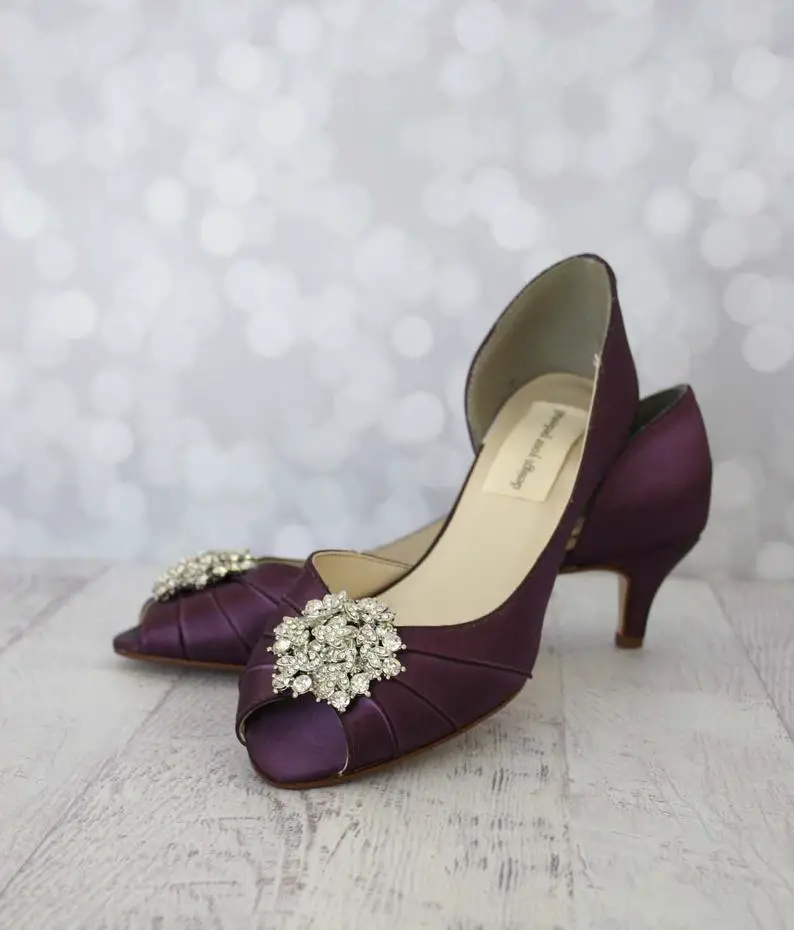 Shoes by EllieWrenWeddingShoe via Etsy
Style: Open-Toe kitten heel
Color: Plum purple
Features: Classic rhinestone cluster on the toe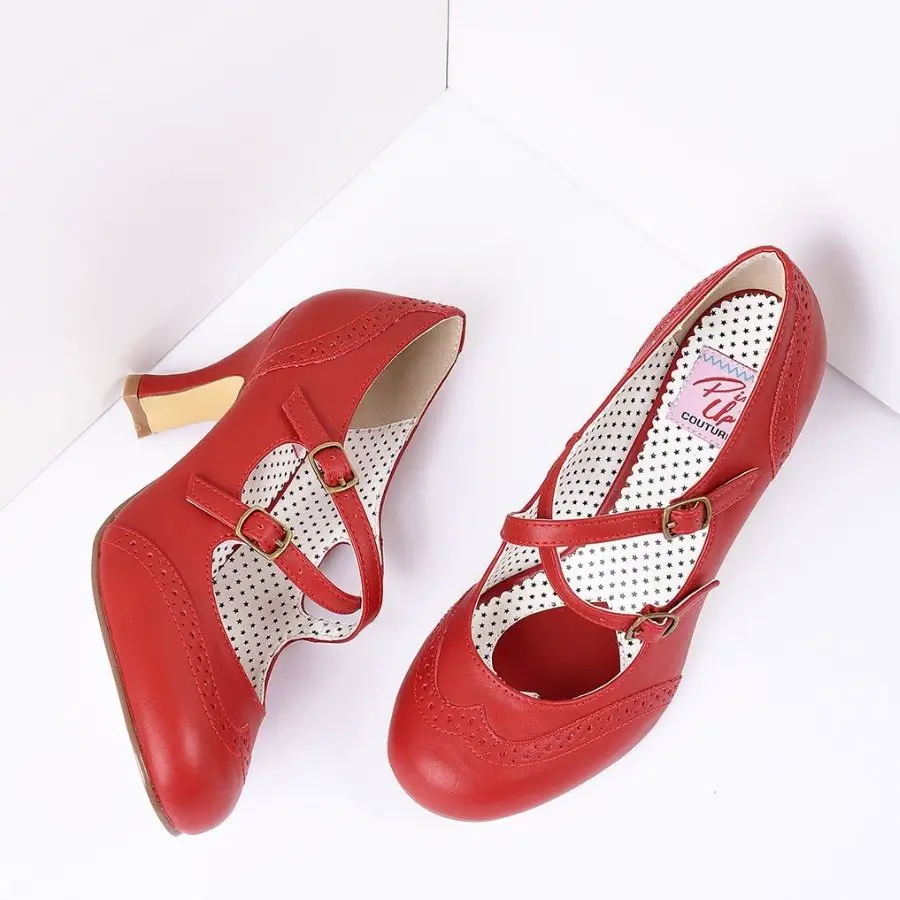 Red shoes via unique-vintage
Style: Mary-jane
Color: Red
Features: Faux leather fabric, and double strap for a criss cross look
Heel: 3 inch heels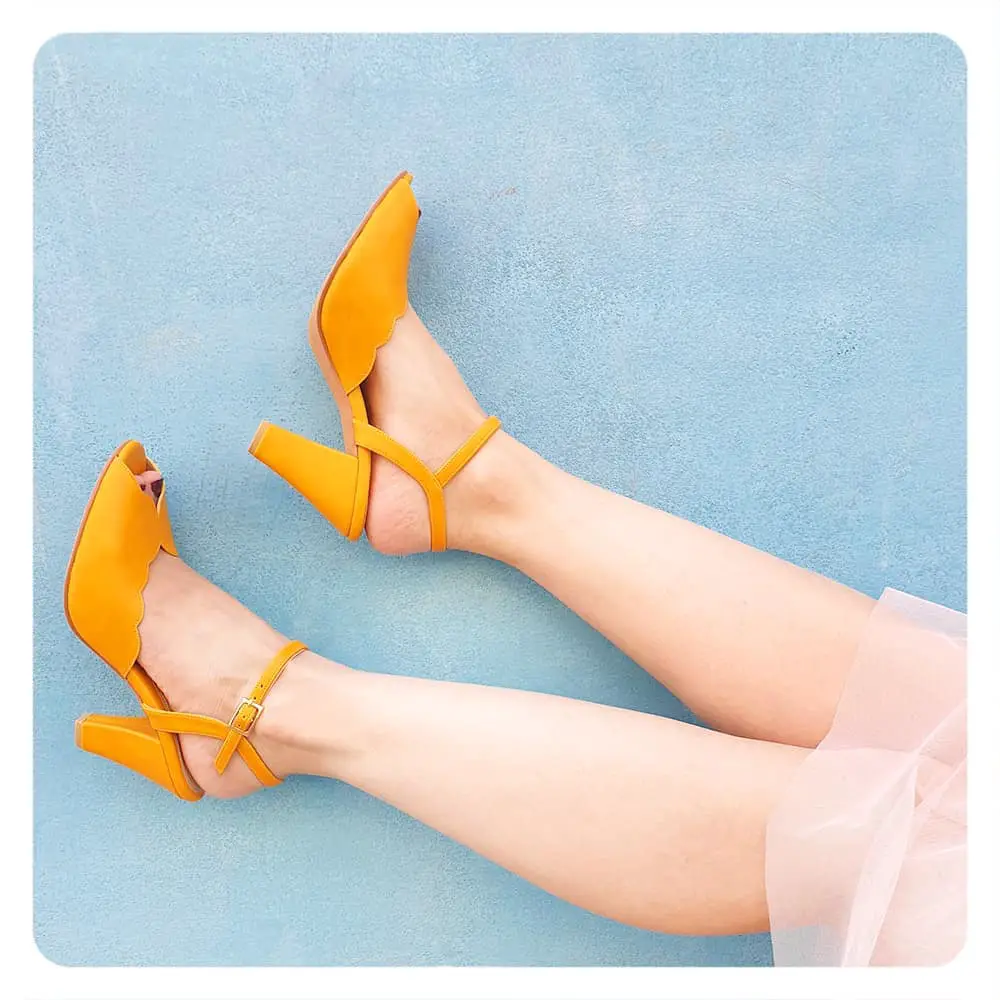 Vegan bridal shoes by RoniKantorShoes via Etsy
Style: Vintage Peep-Toe High Heel Sandals
Color: Yellow 
Features: Vegan faux leather, Scallop silhouette and ankle strap
11} Pink Wedding Sneakers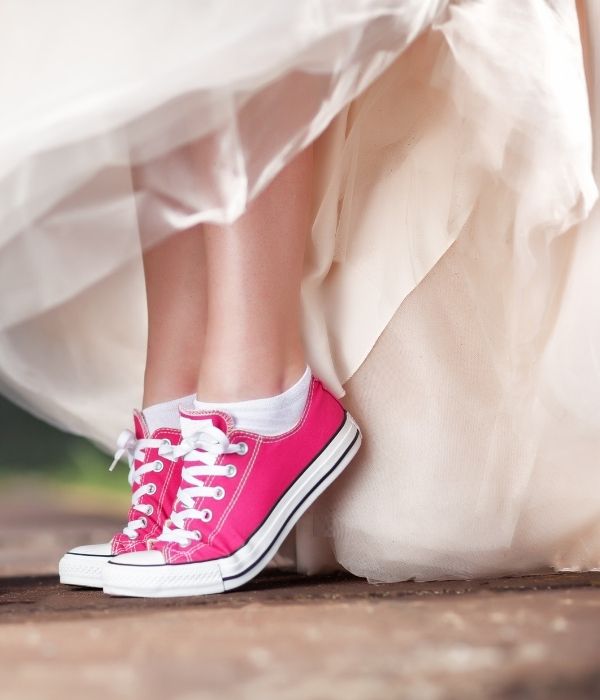 Style: Canvas sneakers
Color: Bold Pink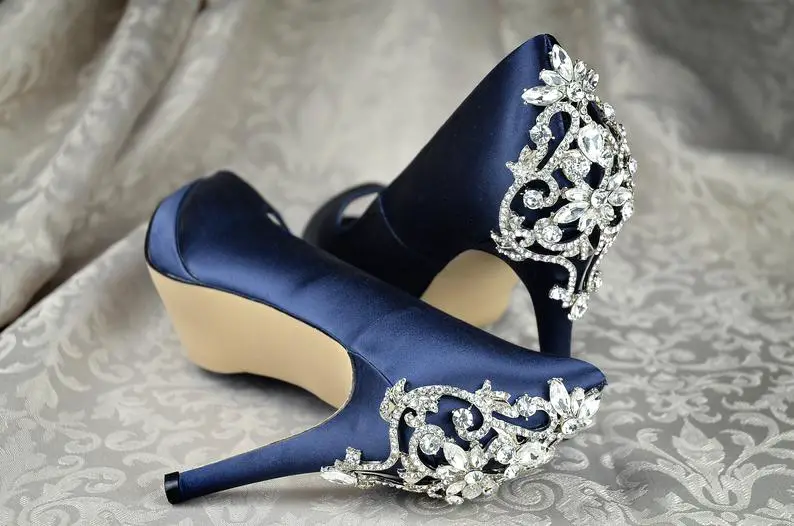 Bridal shoes by ABiddaBling via Etsy
Style: Peep-Toe Platform Heel
Color: Navy Blue Satin
Features: Minimalist silhouette with jeweled Crystal Applique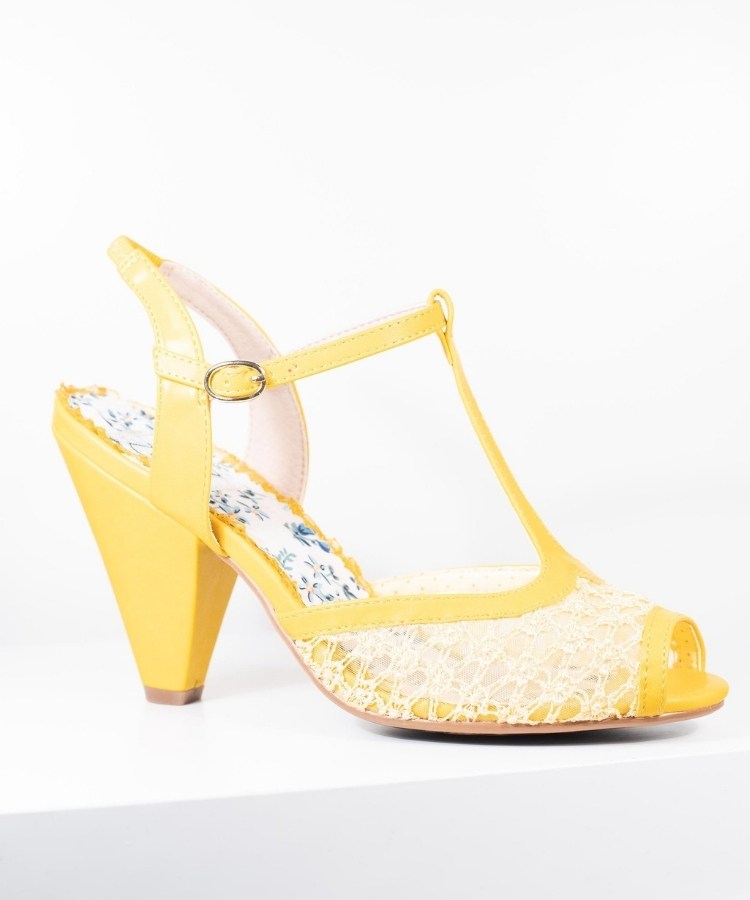 T-Strap shoes via unique-vintage
Style: Retro elegance
Color: Yellow
Features: Leatherette and Lace
Heel: 4 inch cone heel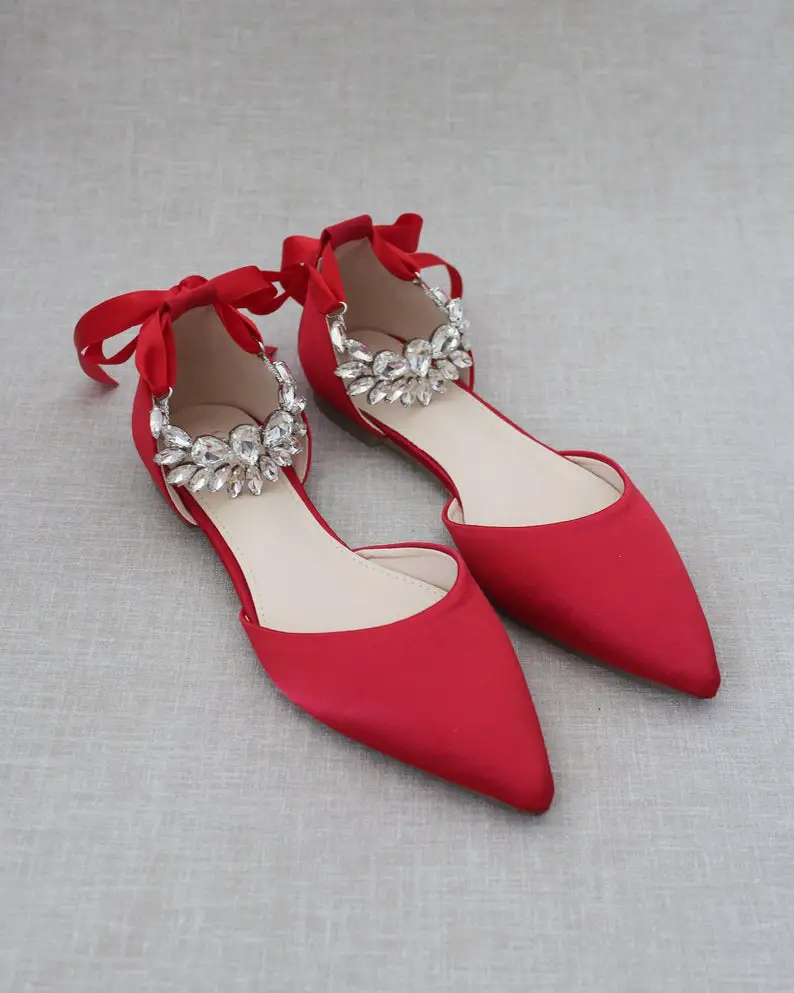 Bridal shoes by kaileep via Etsy
Style: Pointy Toe flats
Color: Red Satin
Features: Dangled rhinestones embellished ankle strap
Heel: Flats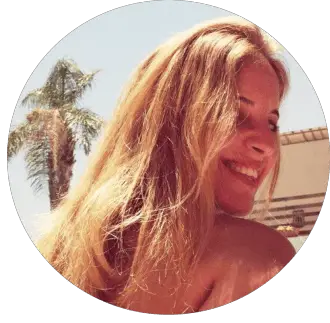 Kaden is an interior designer in her education who fell in love in designing weddings. Along with her husband, the wedding planner, Kaden specializes in creating content for weddings aim to fulfill brides dreams.