Last Updated on May 9, 2021 by Kaden
So many brides and grooms have had to place their weddings on hold, reschedule, or plan a new event altogether. Whether you are planning your wedding for the first time (congrats!) or having to replan a wedding that was upset by the pandemic, I've got the top summer wedding trends of 2021 to use for your big day! No need to stress. I got you, girl!
Whether you use every idea on the list or simply need some inspiration as your planning begins, I am sure that you will find these trends to be very useful. Let's get started!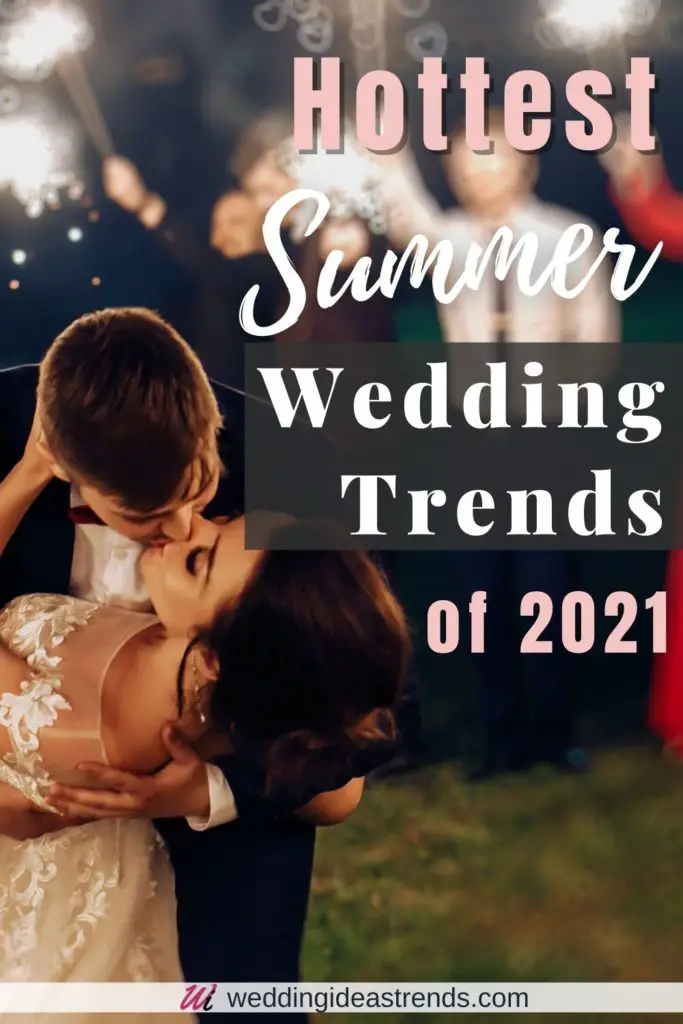 I hope you like this post! Just so you know, I may receive commissions on purchases made from the links on this page. Thank you if you use any of the links, I really appreciate it!
2021 Summer Wedding Trends
The summer wedding trends of 2021 are minimalist and Low-key weddings. Backyard weddings and smaller venues will replace the enormous ceremonies, and a lot of couples will choose to elope. We will see a lot of DIY decorations, string lights, and simple wedding cake combine with pastel colors, a classic setting, and block-colors. The majority of the wedding budget will be spent on a luxury honeymoon and unique wedding dresses.
1} Intimate Backyard Weddings
Weddings have grown into massive events over the years with hundreds of guests, enormous venues, and enough personalized introduction dances to make your and your guests' heads spin. As we have all become much more sentimental, it is easy to assume that most couples will want their weddings to be more intimate and involve fewer trappings and choose only close friends and family as their guests.
Couples will prefer planning an intimate and simple backyard wedding, without any stress. These types of weddings are not only easier to create and plan, but also can be budget-friendly.
Backyard Weddings Related Posts: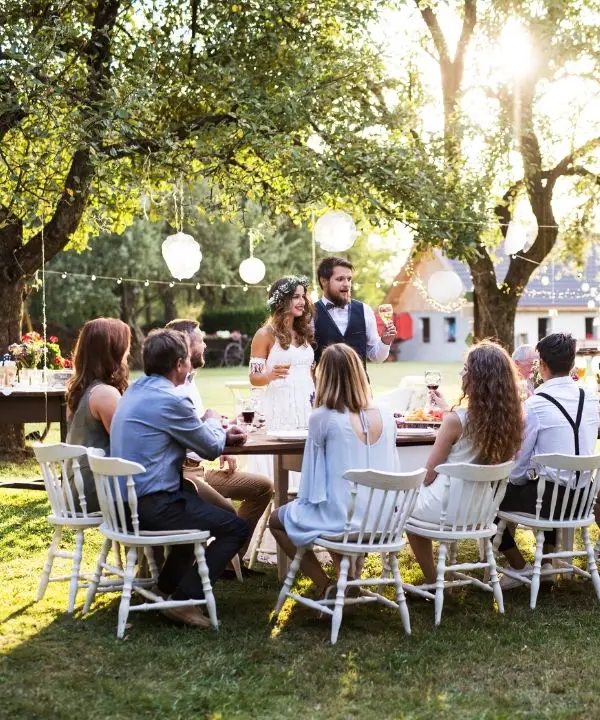 2} Outdoor Wedding Fun
The best 2021 trend at weddings this summer is to show your guests a good time, and what could be more fun than a wedding?
It can be a unique and out-of-the-box experience, such as a tarot card reader, magician, caricaturist, or even acrobats. Or a crazy game night! include party games like oversized Jenga set, Limbo, cake-shaped Piñata, Beer Pong, and other interactive experiences.
Your guests are sure to be blown away and will never forget the memories that you created for them on your wedding day. This is truly something unique that will make your wedding stand out from the rest.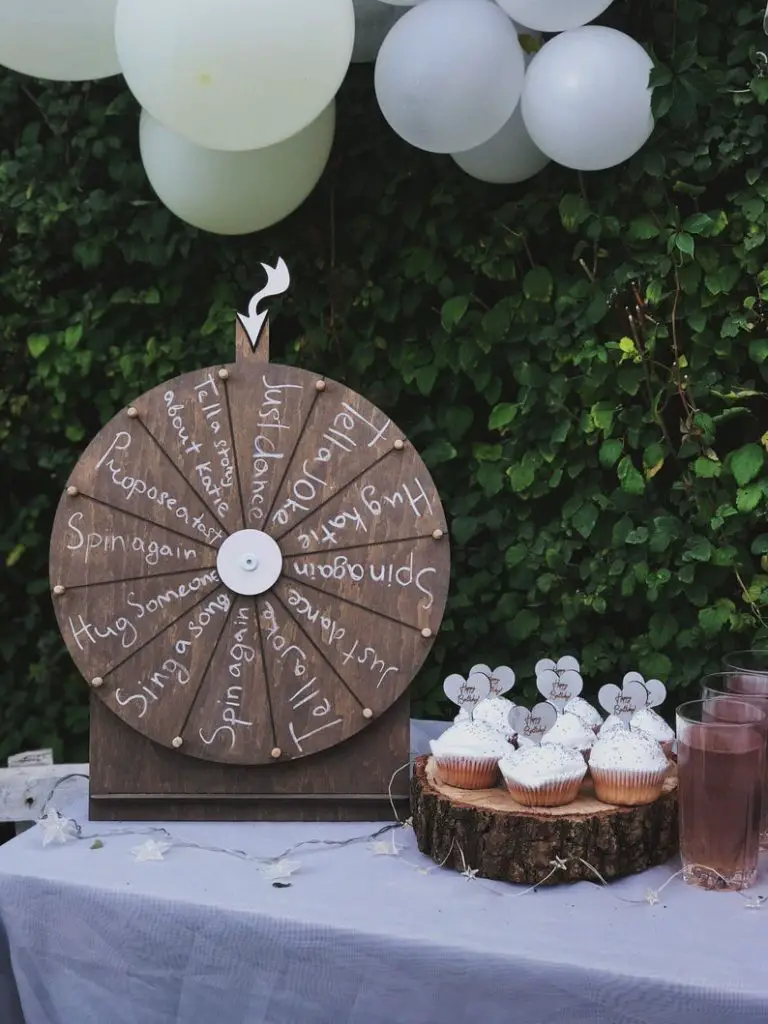 Spin the wheel game by Celebrate-With-Us on Etsy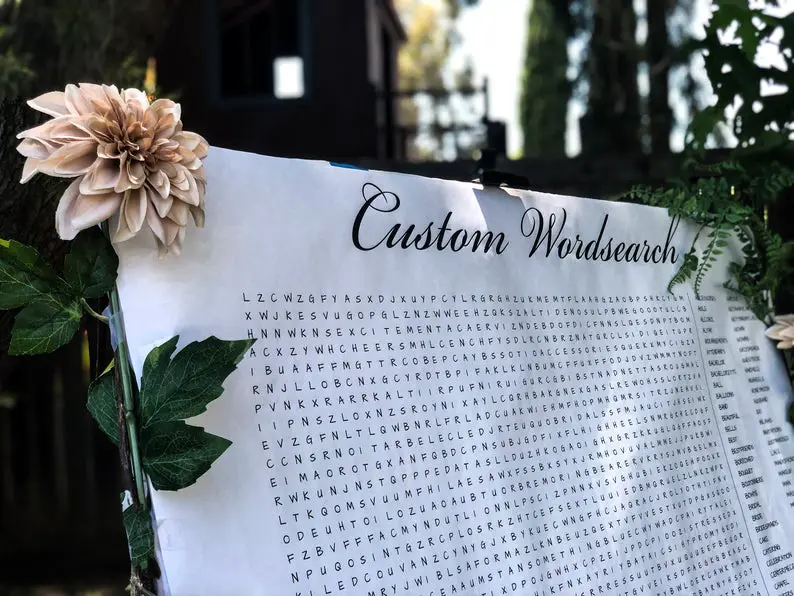 Custom wedding wordsearch by BAWS-Creations on Etsy
3} Personal DIY Style
DIY is an excellent way for couples to express themself while saving on wedding expenses.
Nothing screams sentimental like handmade wedding designs, and couples are going to put a particular emphasis on personal DIY touches. Whether it's the calligraphy on your invitations, cake topper, centerpieces, or decorations, The sky is the limit when it comes to simple DIY ideas.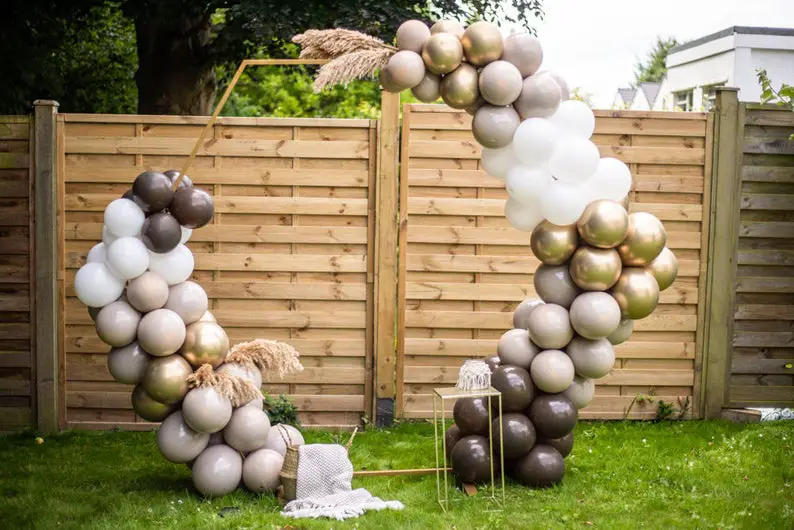 Balloon arch kit by Inspired-by-Alma on Etsy
4} Summer Wedding Colors Trends Of 2021
1} Pastel Palettes
Falling right in line with the more traditional wedding trends, that are sure to occur during this upcoming year, Pastel colors are back, baby! Poised to replace the popular blush, olive, and ivory tones typically used in the past few years, pastels are slated as the sought-after color scheme for summer weddings in 2021.
They offer a cool, calm, and relaxed vibe to your wedding and can easily pair with a traditional style, boho vibe, or even a romantic and whimsical. Feel free to add a pop of a bolder color to really complement the pastel tones.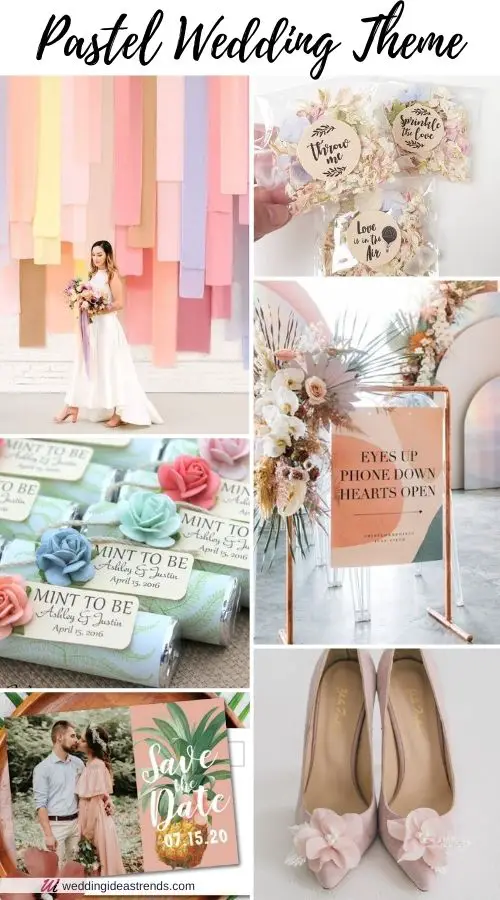 Backdrop via Instagram, Confetti via Etsy, Favors via Etsy, Sign via Minted, Save the date card via Zazzle, Bridal shoes via Etsy
2} Block-Colors
Maybe it because we have all been cooped up inside, but it seems like in 2021 it all about bold living colors. Say hello to the papaya orange, Fuchsia pink, and Tuscany yellow. You are going to see them a lot this summer.
These playful summer colors will be the new modern wedding trend of 2121, and it easy to incorporate this theme anywhere from the shoes you'll be wearing, dress, table setting, drinks, or flowers arrangement. I'd be lying if I didn't say I am incredibly excited about this trend!
Bridesmaid dresses via The Dessy Group, Orange wedding shoes via Etsy, Bridal bouquet via FiftyFlowers, Wedding invitation suite via Etsy, tablescape via Instagram, Summer cocktail via Instagram
5} Non-Traditional Wedding Dresses
Some brides will be returning back to their roots and enjoy a more traditional wedding day. Others are going to pull a 180 and create experiences that are entirely unique and will be aiming for non-traditional wedding dresses. According to "Brides magazine", the summer of 2021 it's all about statement smaller cap puff sleeves and off-the-shoulder balloon sleeves, layers of textures, high low length, and tea-length dresses. We are going to see a lot of fun fashion and pop culture influence on the weddings of 2021.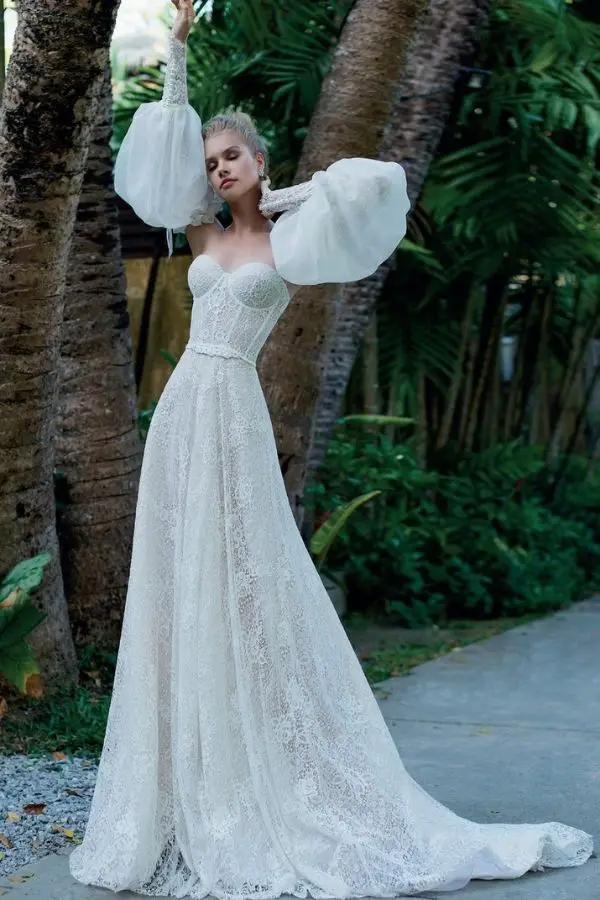 Wedding dress by A-and-M-Enterprises on Etsy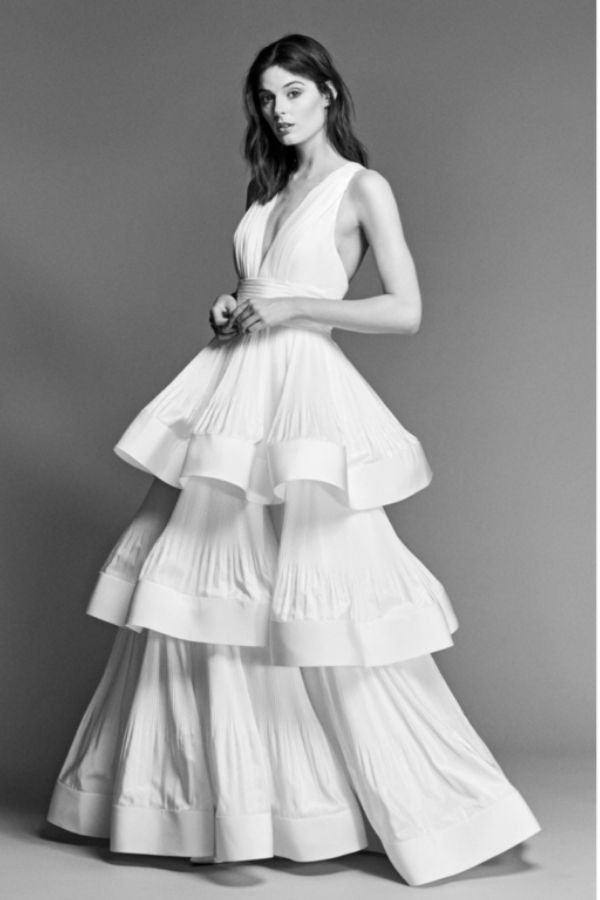 Wedding dress from Nearly Newlywed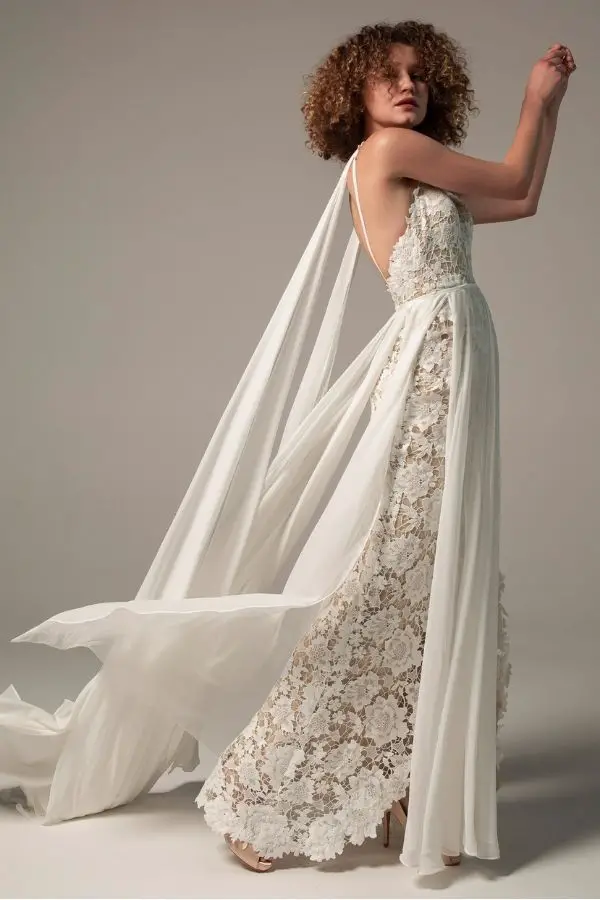 Lace wedding dress from Cocomelody
6} Smaller Wedding Cakes
As weddings are getting more intimate the cakes are getting smaller but just as well-designed and beautiful as before. Single-Tier simple cakes and single-serving mini cakes are expected to be huge in 2021, as well as wedding cake alternatives such as donuts, macarons and, cupcake towers. And what about the designs? Well, this summer edible flowers are becoming more popular than ever.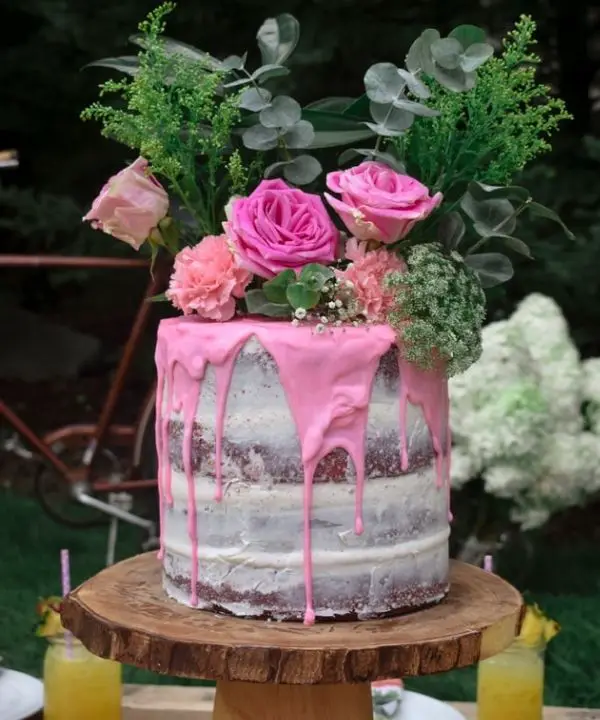 Photo by Mariah Hewines
7} String Lights
Summer weddings are all about the outdoors, and definitely going to be a wedding season in which there is an immersive mood that is created. Mostly now when weddings are getting smaller and more intimate, couples are looking for that instant wow factor, and string lights are the ideal way for building this kind of drama and romance. And when the sun goes down and the lights come up, it creates a completely different mode, making this trend never go out of style.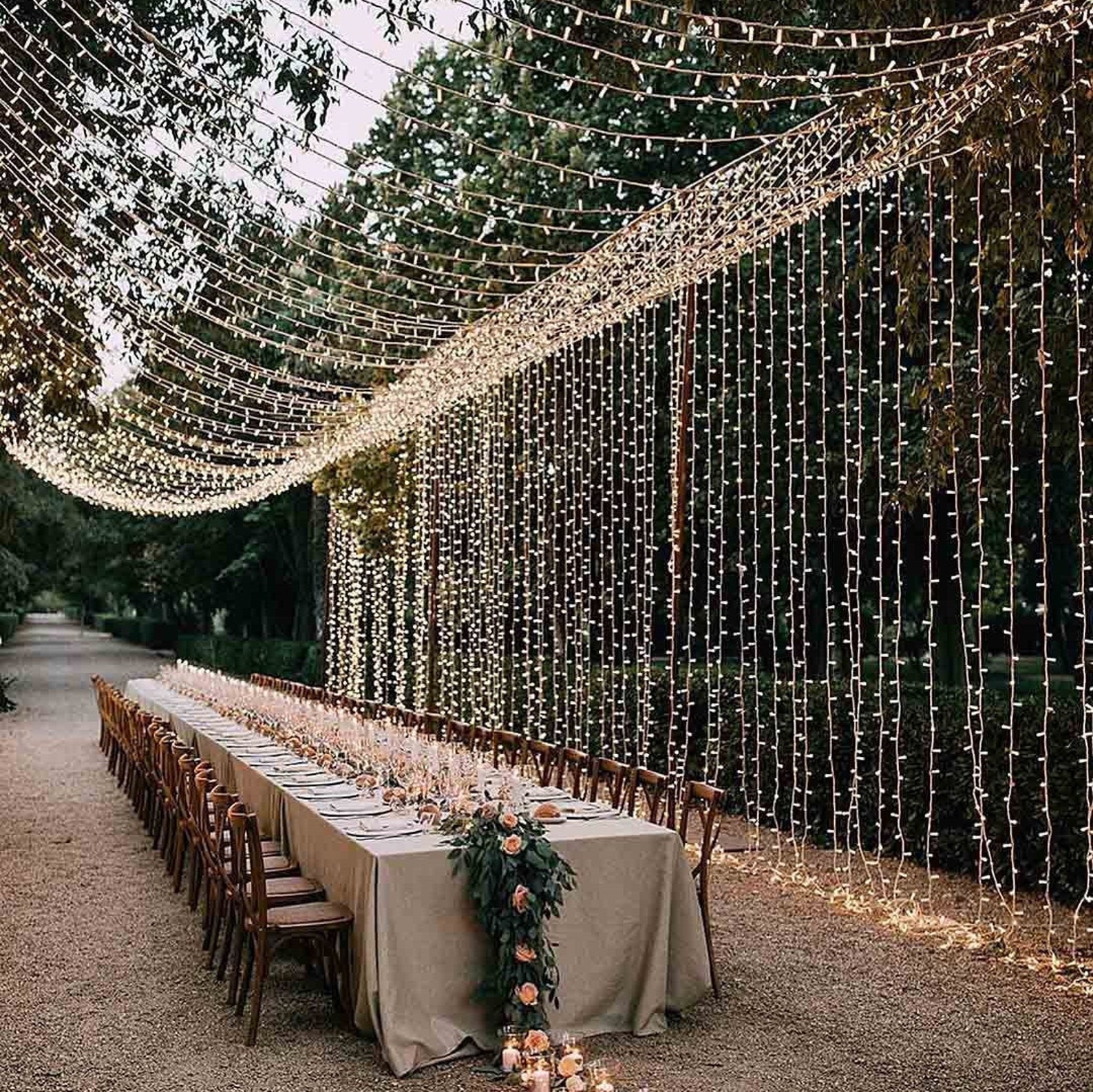 String Lights by perfectholiday on Etsy
8} Luxury Honeymoon
A simple wedding, followed by a luxurious honeymoon, is what the couples of the summer of 2021 are planning. We had enough social distance and quarantine, No more spending time in hotel rooms all day. Couples will be looking for new adventures, it's time to gain new experiences as a couple. Exciting wild nature and beautiful islands will be the novelty destinations. 

To fund all this goodness there seems to be a real change and the couples are abandoning the traditional wedding registry in favor of new ideas like the one offering Honeyfund and asking from their guests for help in fulfilling their dream.
9} Desert Elopement
Whether it's Arizona or Nevada, this year couples are choosing to elope to the desert on their wedding day. It could be because of the middle of nowhere pastoralism, the spectacular sunsets photos, or the warm breezes, what we can say for sure is that according to Pinterest predictions the search value is way up. This trend is definitely my favorite one.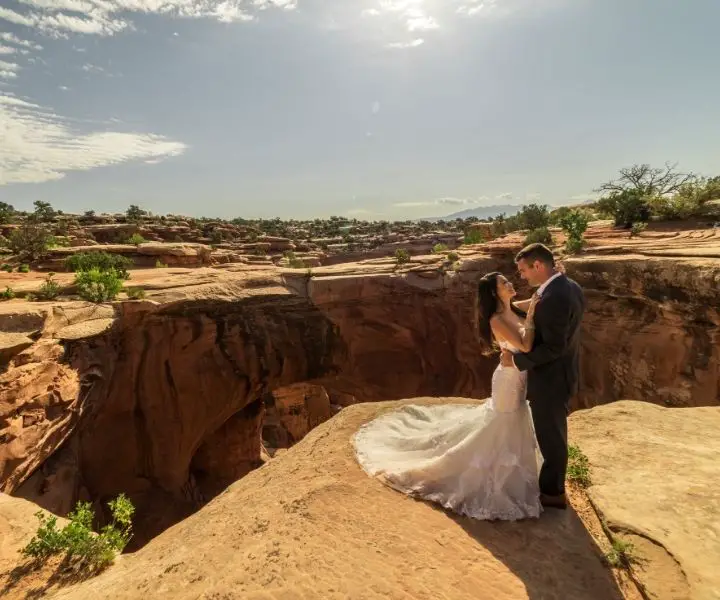 10} Live Stream Wedding
This trend is here to stay.  Although it was created out of a necessary need of the past year I am sure we will see more of it in the upcoming wedding season. Now more than ever you will be able to share your wedding day with those who couldn't celebrate with you in person.
So…
Which is your favorite trend for this upcoming year's summer weddings? Have you started using any of these trends in your planning already? I am so excited to get back to these joyous occasions and see how you are all celebrating your love!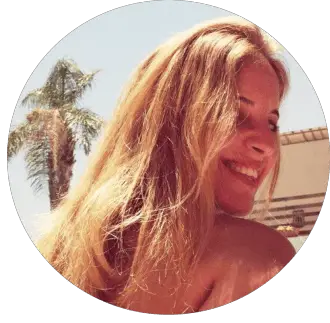 Kaden is an interior designer in her education who fell in love in designing weddings. Along with her husband, the wedding planner, Kaden specializes in creating content for weddings aim to fulfill brides dreams.