Last Updated on November 3, 2021 by Kaden
The quest for the perfect groomsmen gift is underway, time to have some fun on the nerdy side. Not Just for geeky Groomsmen, the superhero comics culture has taken over the mainstream, and your buddies have his own wishful alter ego.
The creative possibilities of your groomsmen's superhero-themed gifts are plenty. Customization features allow you to thank your best men and the rest of the crow for planning your bachelors' party with a personal touch.
Meaningful groomsmen gifts like superhero-themed matching attire and accessories to wear on the wedding day, personalized action figures, and other geeky gifts are great ideas for comics-themed gifts that your groomsman would truly appreciate. 
You might also like: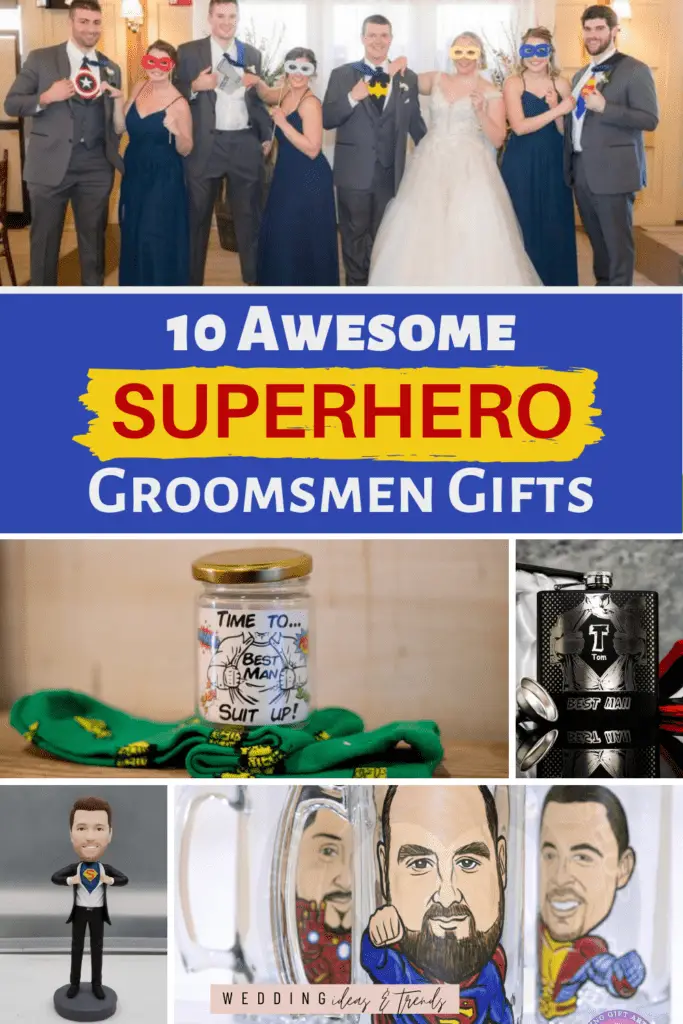 10 Awesome Geeky Superhero Groomsmen Gift Ideas
For your cool nerdy groomsmen, with a humoristic vibe, whether in Marvel or DC World, for a best men proposal or for 'The morning of' gathering here are my 10 favorite superhero groomsmen gifts.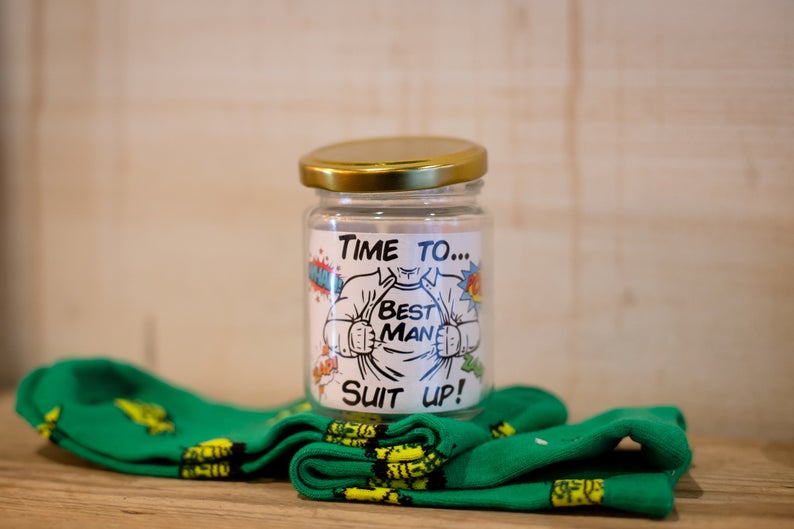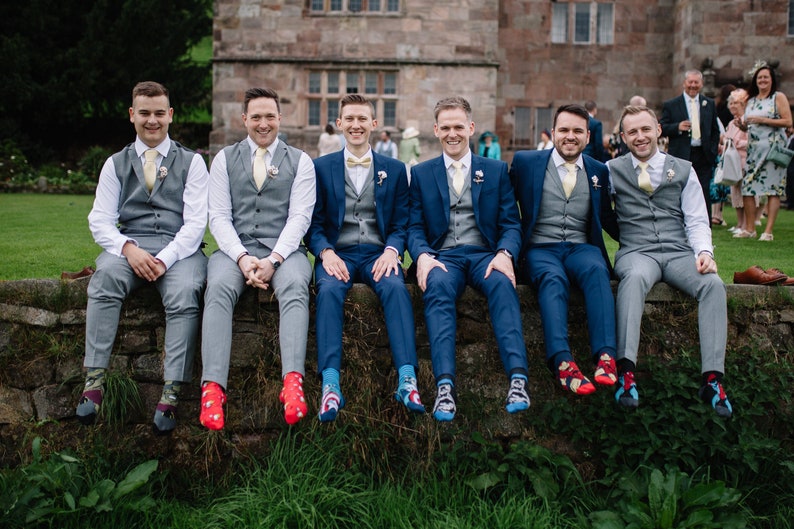 By MagicMadePossible On Etsy
Gifting socks in a jar is a creative packaging idea. You can opt to decorate the jar or socks or both with your favorite Superhero logo.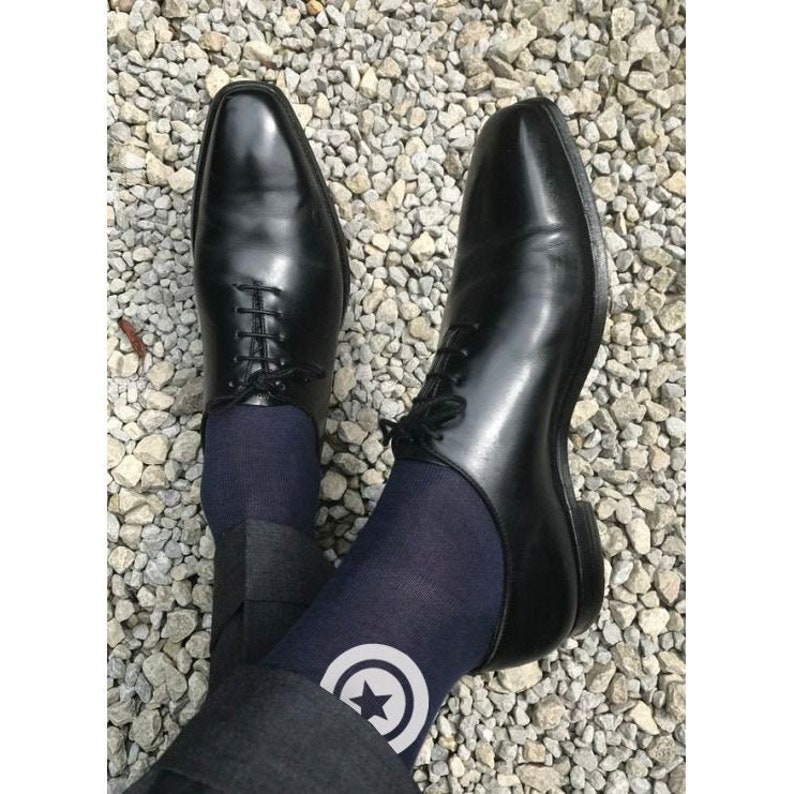 By MagicMadePossible On Etsy
Socks can add a little fun twist to any outfit with your favorite superhero logo. They are a more affordable option so that this idea won't dent your pocket that much.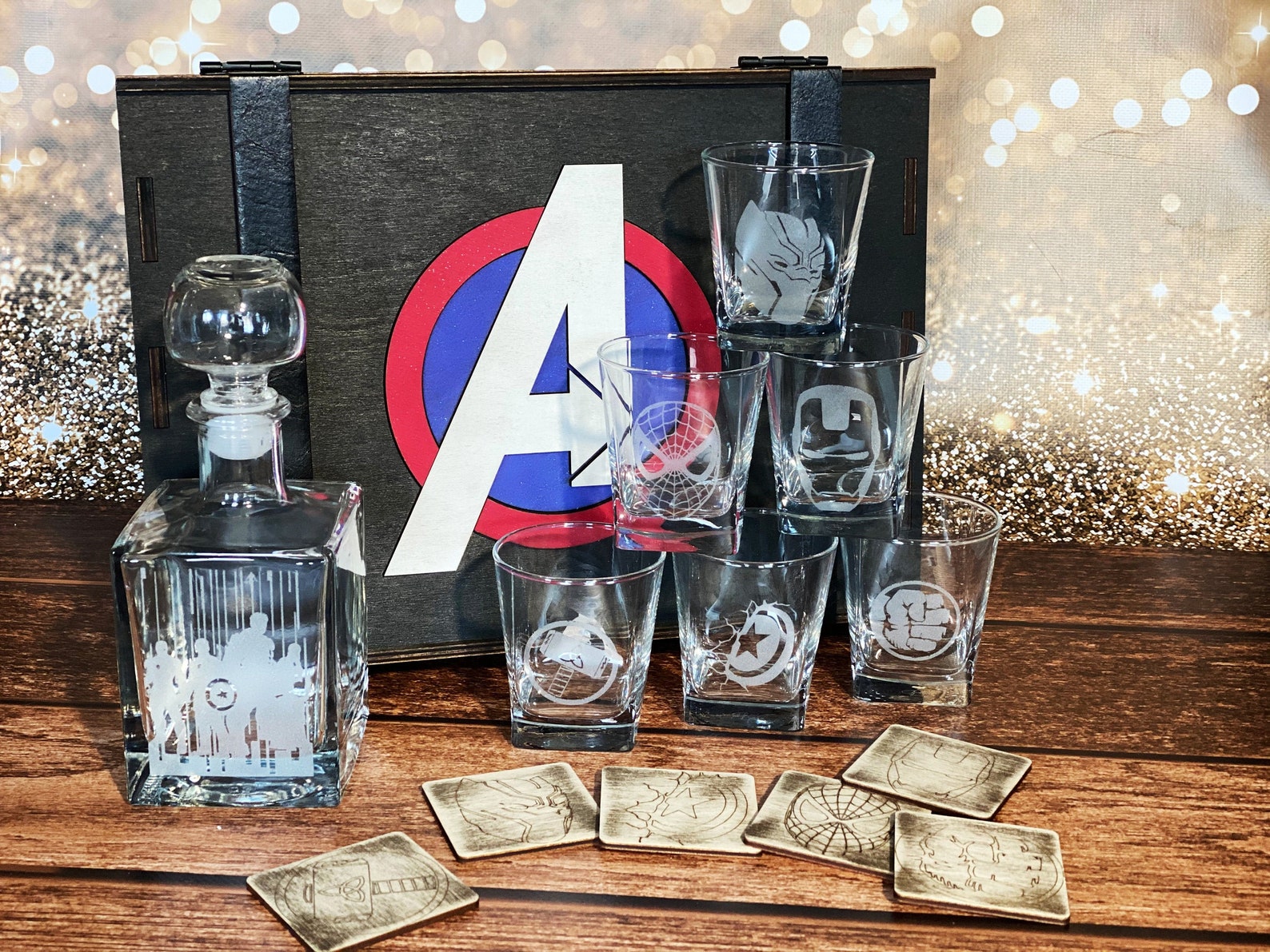 By WeddingMementos On Etsy
This is a perfect gift for adult whiskey lovers and Marvel movie fans. This avenger's decanter comes with a different superhero Character in every glass, and the groomsman name in additional engraving on the back of the decanter.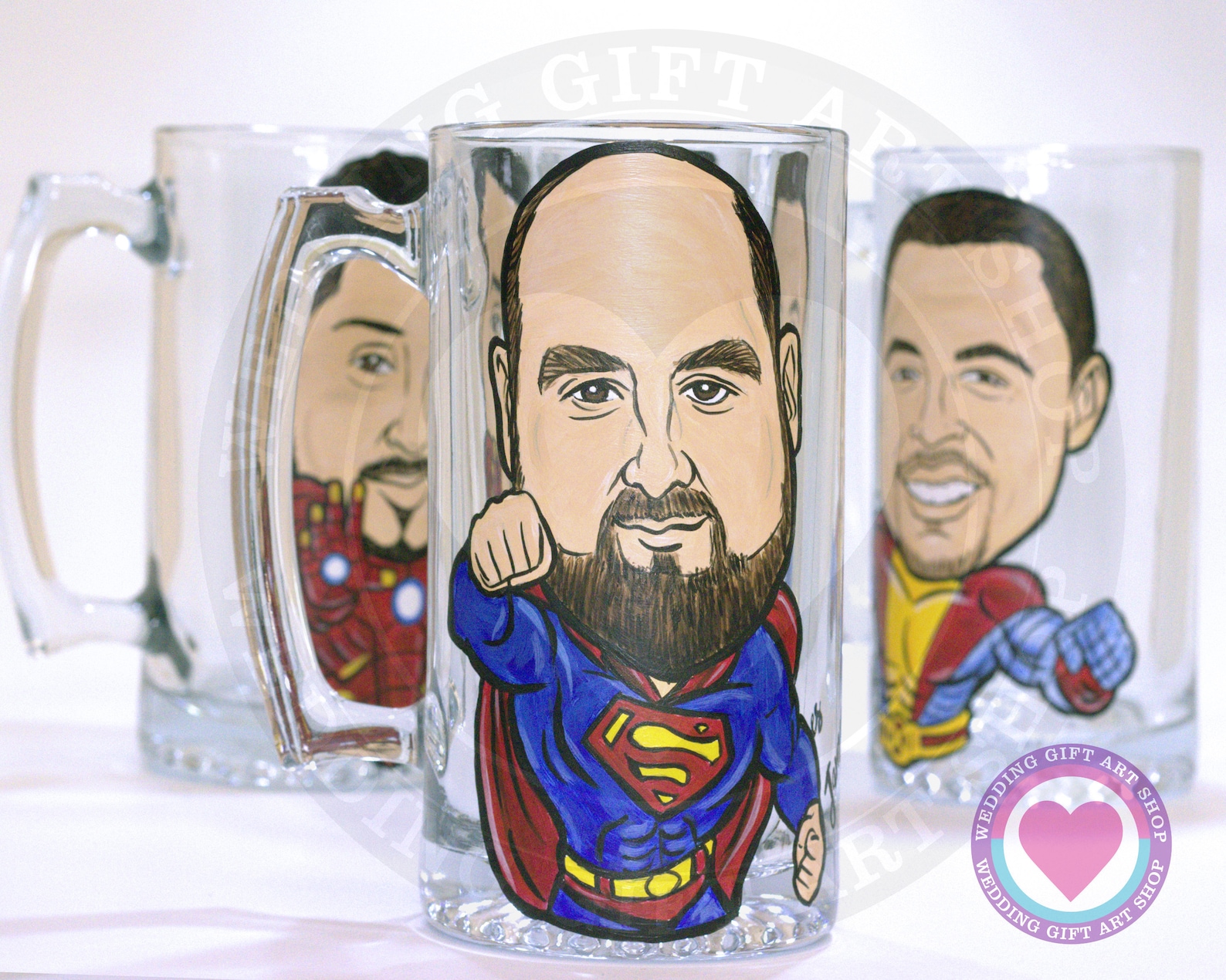 By WeddingGiftArtShop On Etsy
Personalized painted caricature portrait glasses are the perfect expression of your groomsmen's alter ego. It has almost all the favorite superheroes so that no one will feel left out.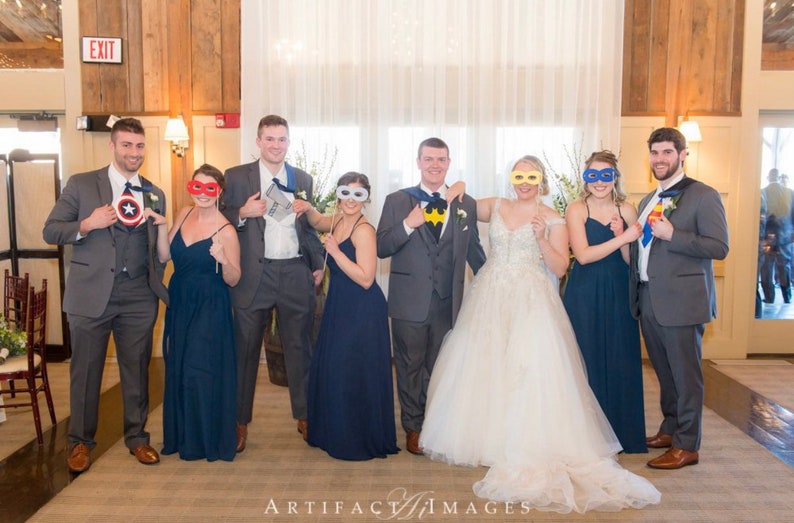 By LetsHearItForSpirit On Etsy
Instead of vests, have your groomsmen wear their superhero t-shirts underneath their wedding suits. The groom's crew will defiantly suit up for dance floor fun.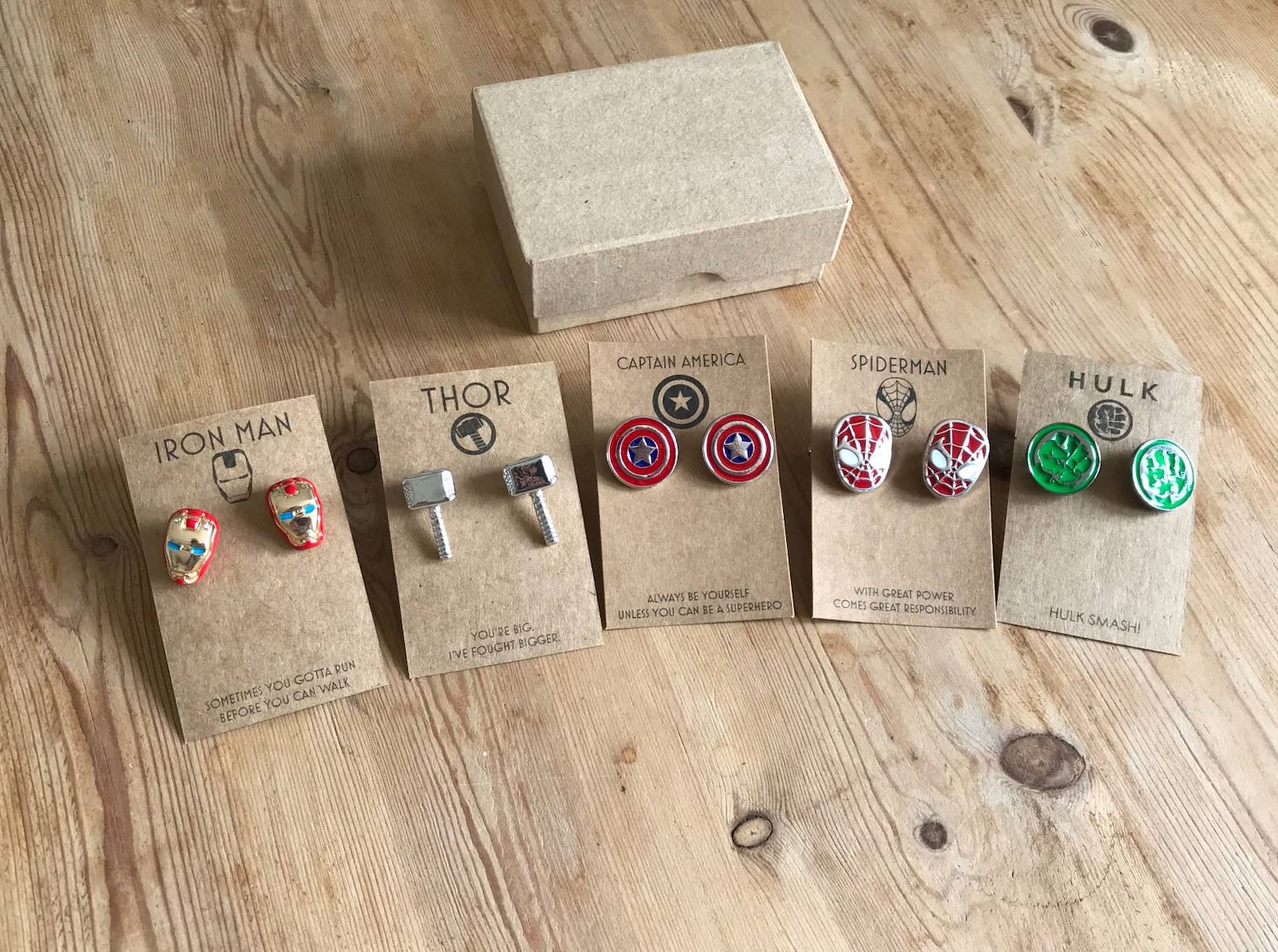 By LoveRusticGB On Etsy
Superhero cufflinks are the ultimate gift idea for your style-obsessed groomsmen. This gift is a perfect combination of fun and elegance, and as the result, style abounds.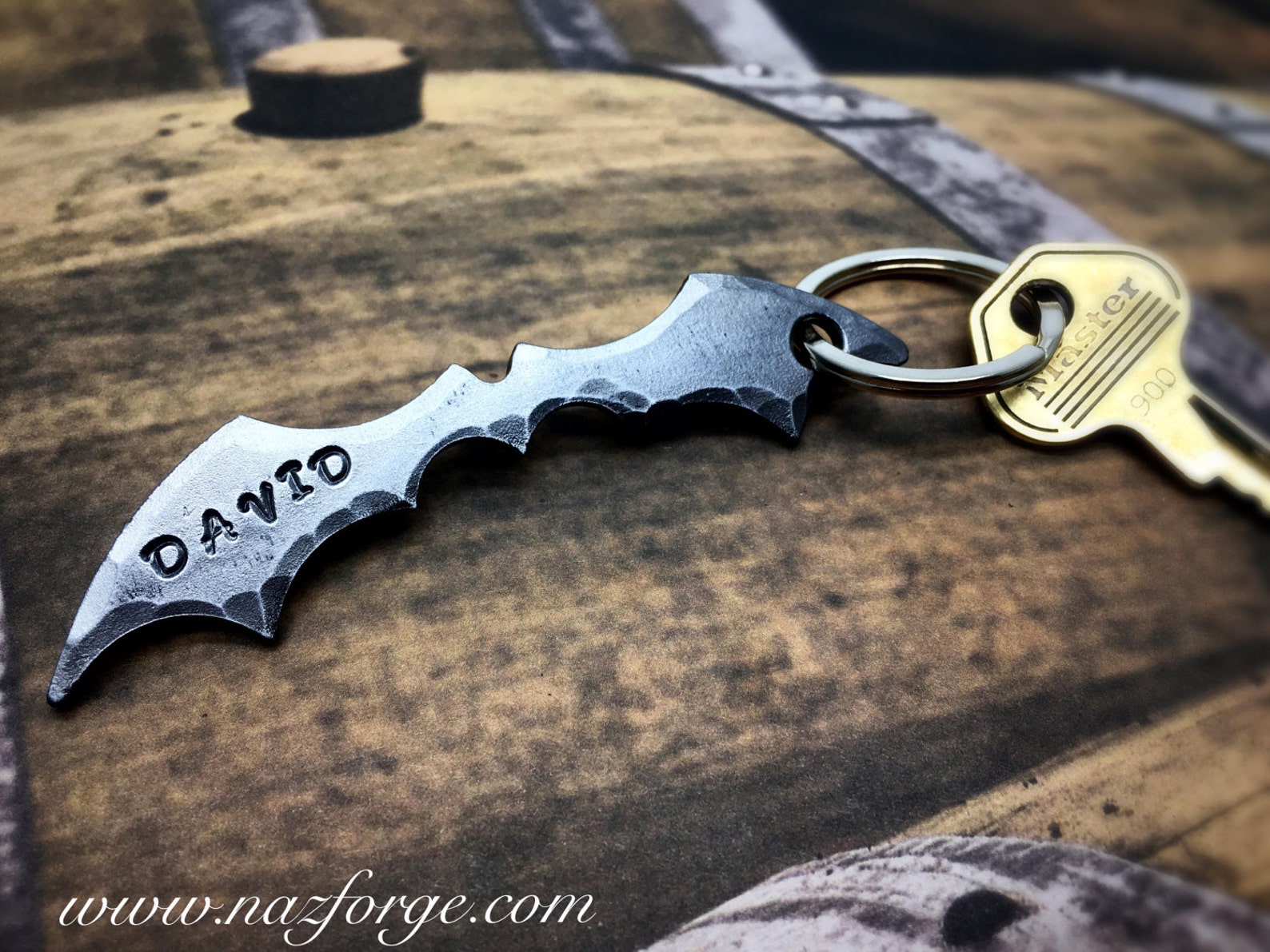 By NazForge On Etsy
A small personal token of appreciation like this batman logo-shaped metal keychain embedded with your groomsmen's name or a message is great as bachelor party gifts or as part of your Best Man proposal box.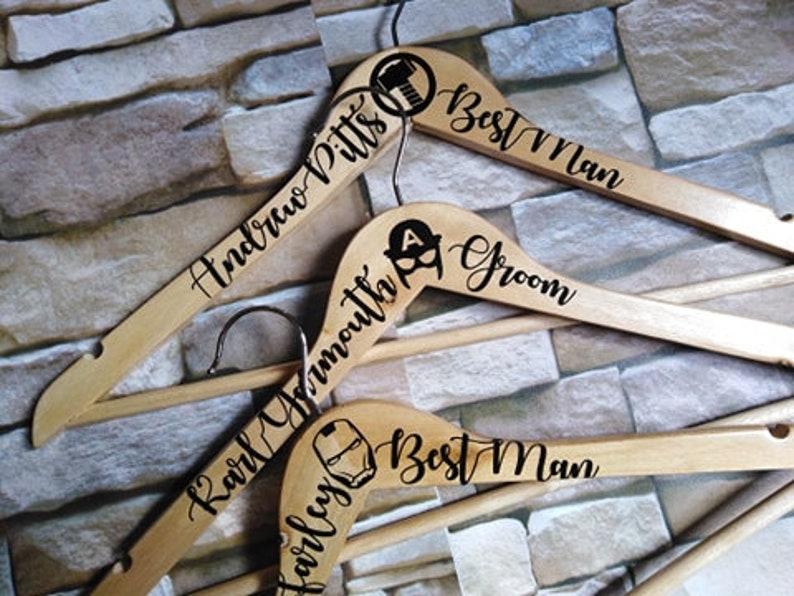 By MagicMadePossible On Etsy
The right wedding outfit hanger will stand out in your groom's suite Photo. Customizing that with everyone's favorite superhero makes it even better and inspiring.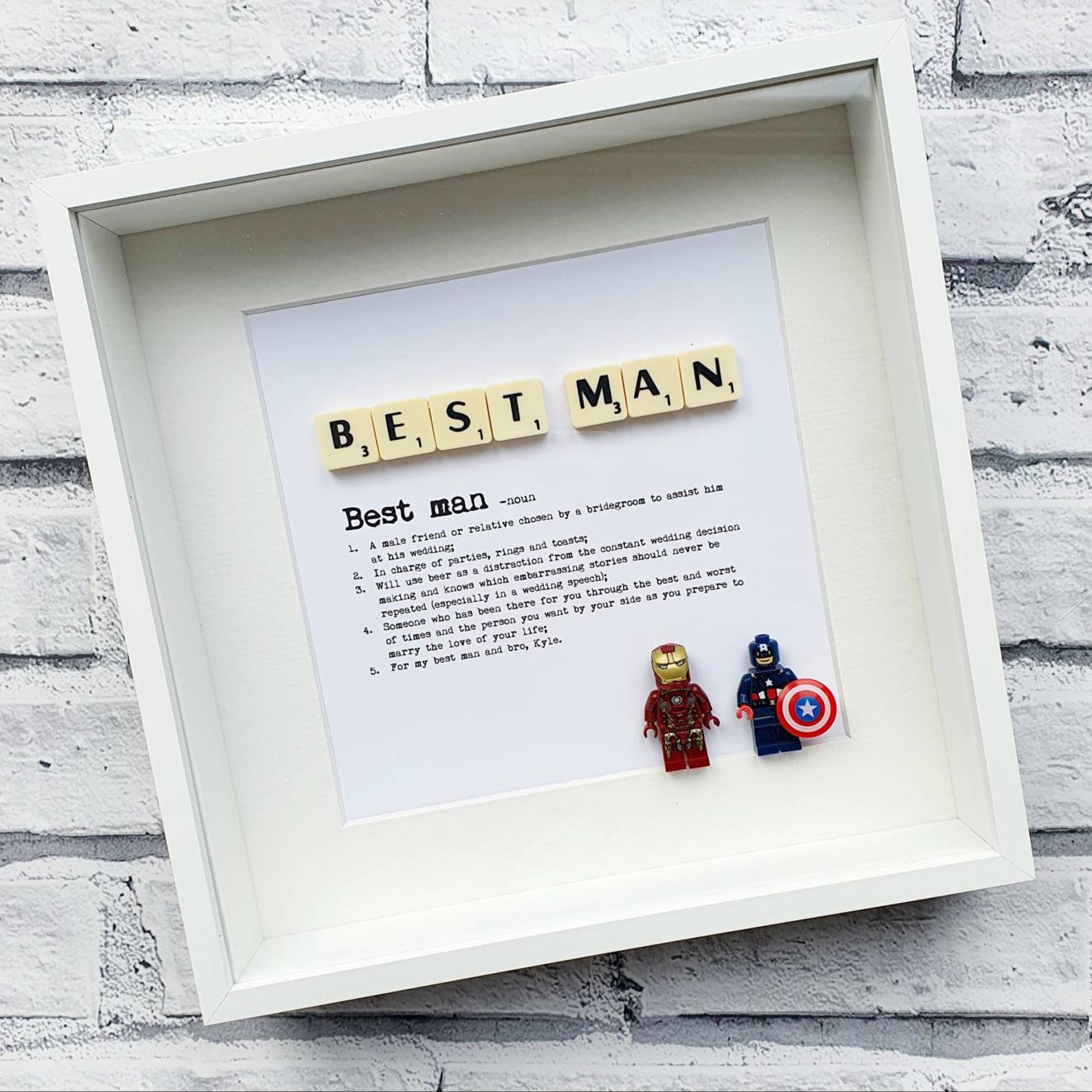 By CraftyEmBee On Etsy
Write a special thank you message for your best man, customize it with a Minifigure of his favorite superhero to represent him.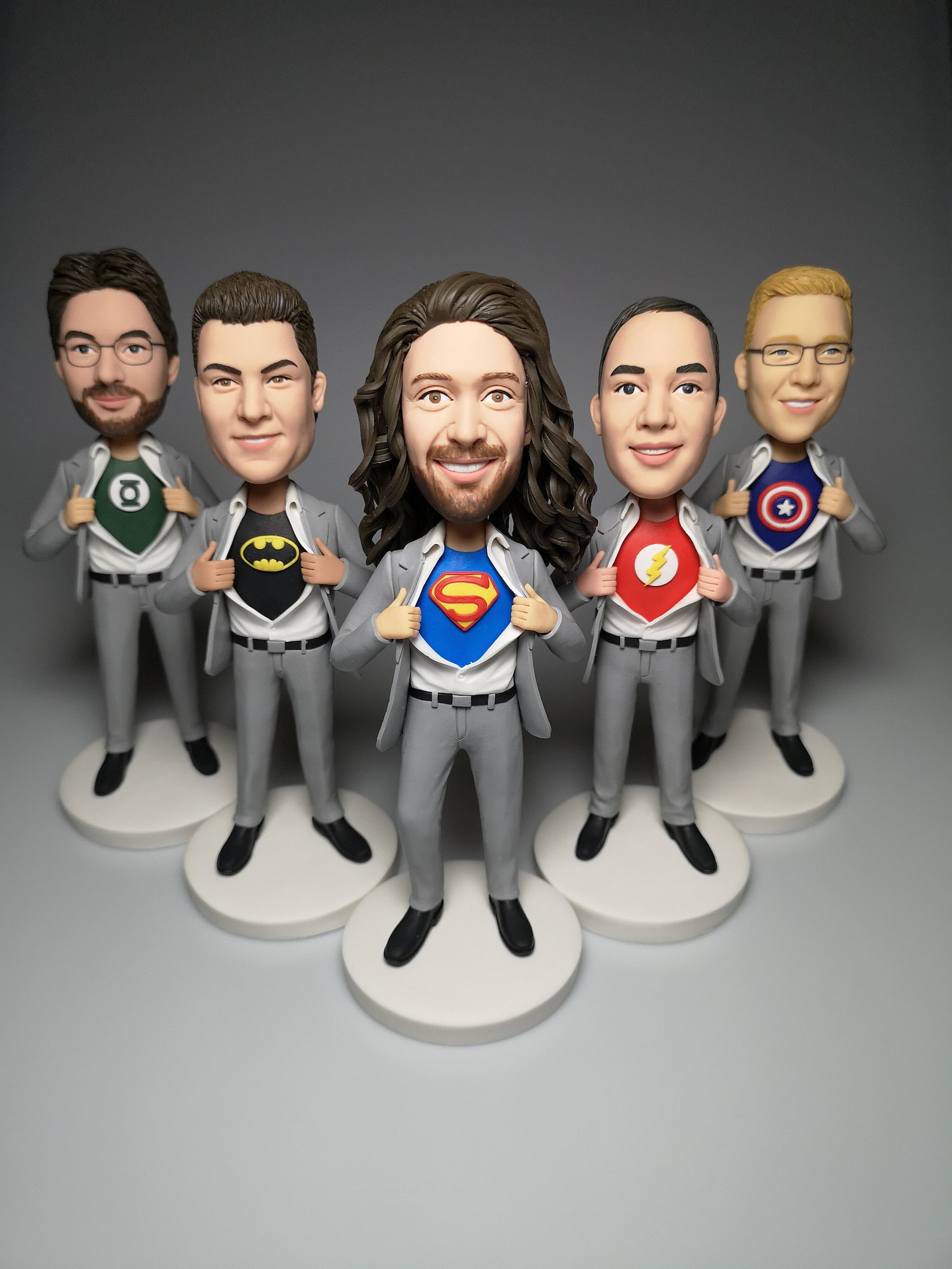 By Kikihandmadedolls On Etsy
So, I guess by now it's clear that sometimes your best man act as your superhero… it definitely makes you giggle, and that is all about those amazing customized pottery Bobblehead action figures with your bro's hilarious Bobblehead face.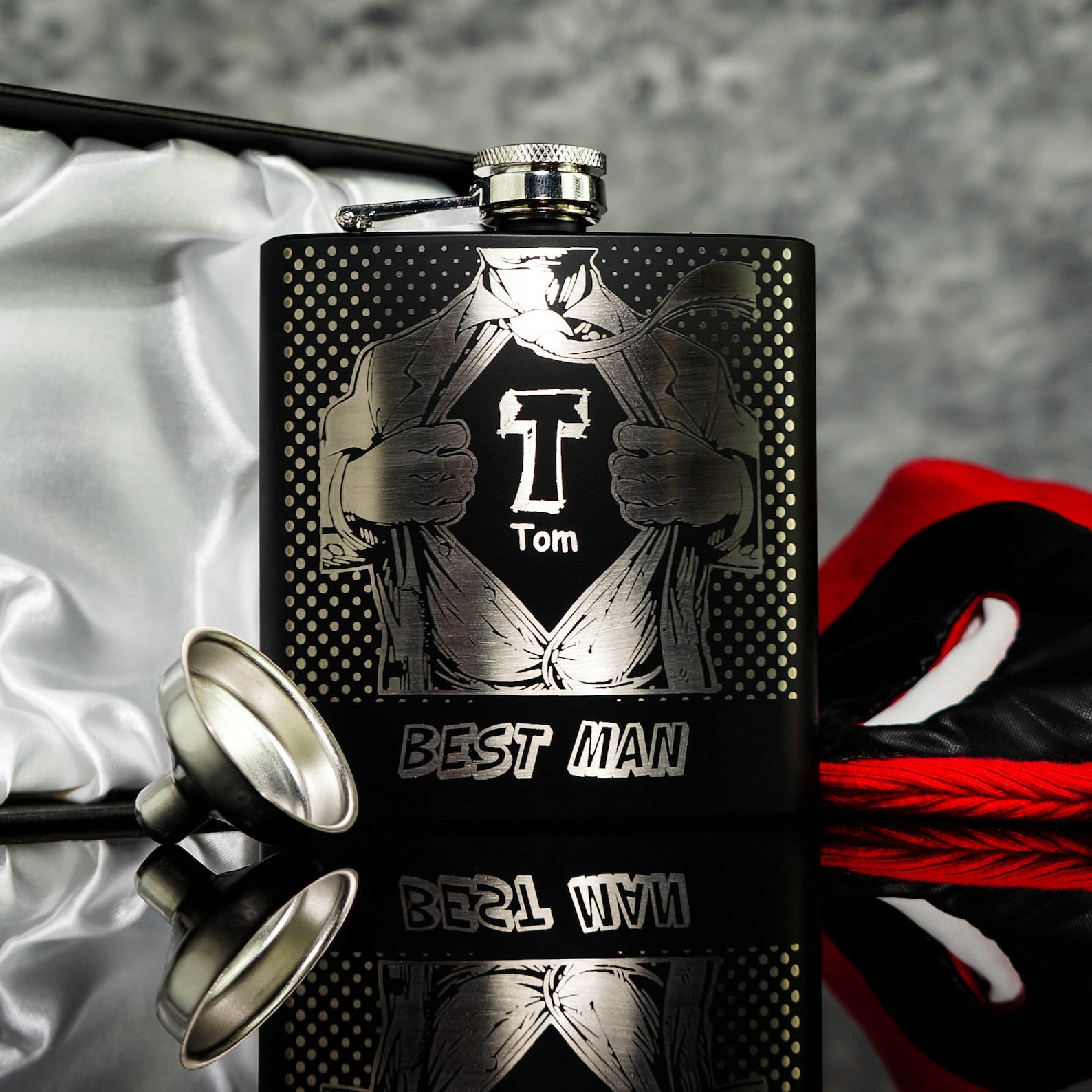 By GiftsbyKellyH On Etsy
A hip flask would be a perfect gift for groomsmen who love hard alcohol. You can customize every flask with the groomsmen name and logo.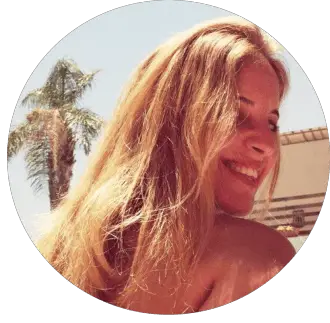 Kaden is an interior designer in her education who fell in love in designing weddings. Along with her husband, the wedding planner, Kaden specializes in creating content for weddings aim to fulfill brides dreams.