Last Updated on February 1, 2023 by Kaden
Let's face it, not everyone finds alcoholic favors useful. I chose to introduce you to a collection of groomsmen's proposal non-alcoholic gifts ideas due to the uniqueness of those kine of gifts and their personalization. Here are some attractive alternatives your groomsmen and best men will appreciate.
Let me be honest with you guys, If your sanity matters to you, be sure that your groomsmen will be the ones to look after you on this important day, and during the tedious process of planning your wedding.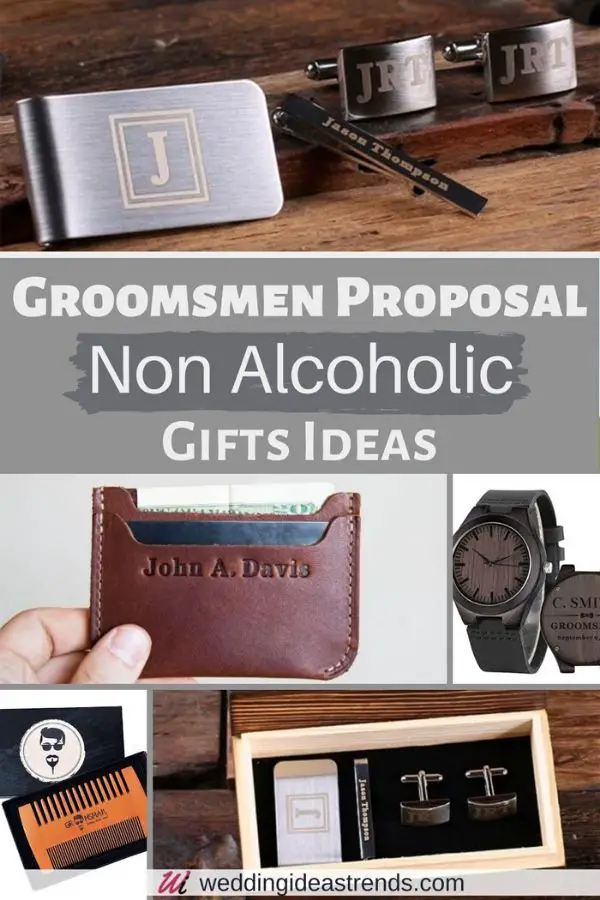 I hope you like these products! Just so you know, i may receive commissions on purchases made from the links on this page. Thank you if you use our links, i really appreciate it!
15 Non-Alcoholic and Useful Gifts Ideas for your Groomsmen Proposal
The possibilities are endless, starting with a gift box fall of men's goody, to the creative, useful, or funny ones and don't forget the 'on a budget' gifts. But keep in mind, make it personal.
My main piece of advice for Non-alcoholic groomsmen proposal gifts is to go with something that's personalized and useful. A thoughtful groomsmen gift shows your groomsmen you appreciate them for their participants in your wedding and for being involved. Honor them! They are your bros after all.
You might also like: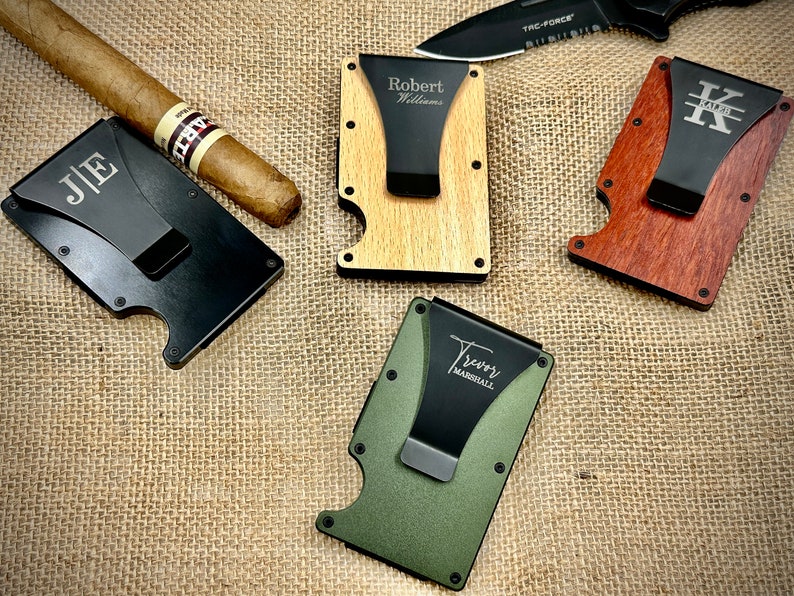 Price: $24.48
By HisCorner on Etsy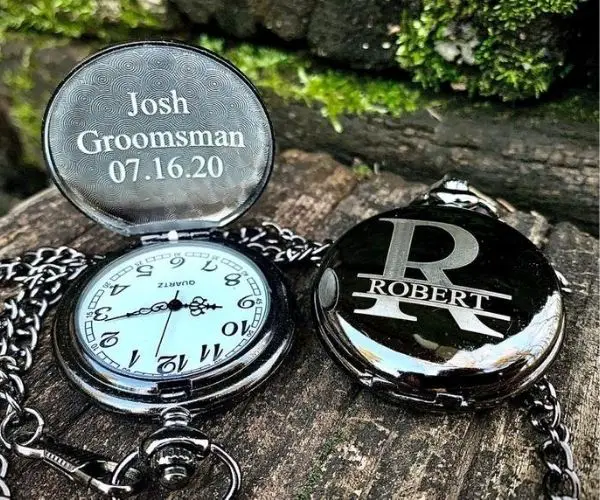 Price: $9.99
By Weddings Decor and More on Etsy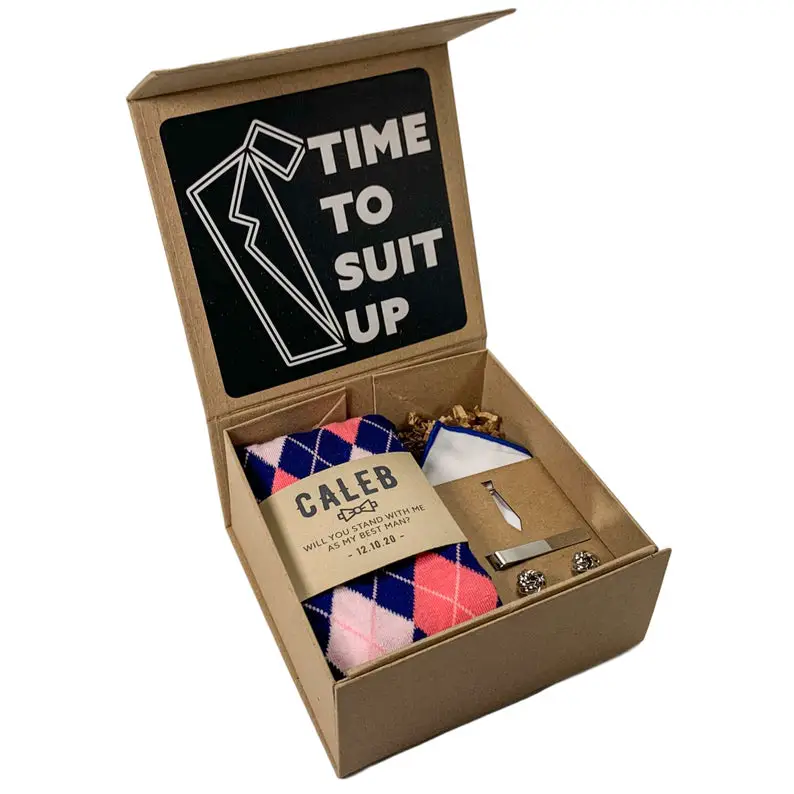 Price: $15.00 – $48.00
By No-Cold-Feet-Co on Etsy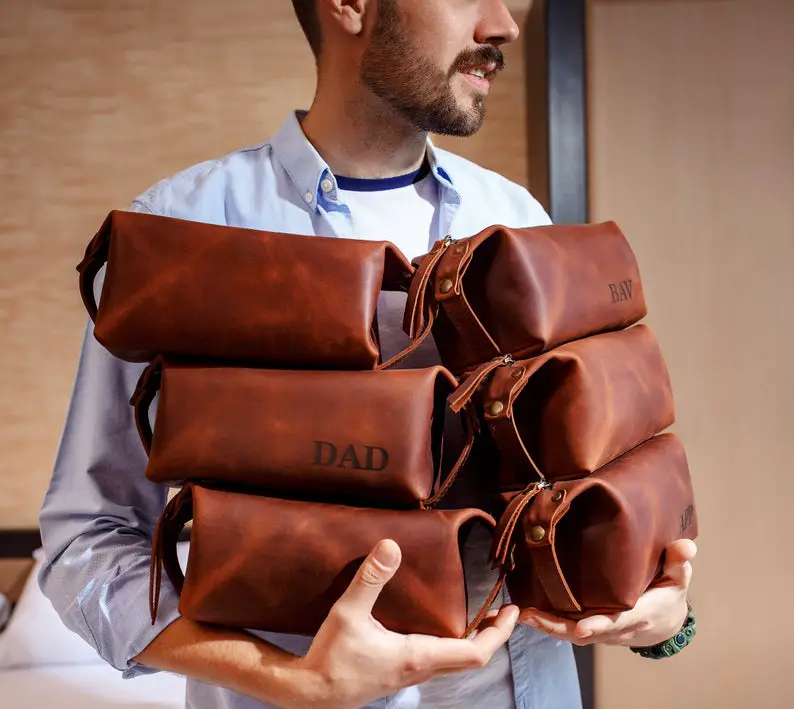 Price: $24.50 -$69.50
By Cowhidea on Etsy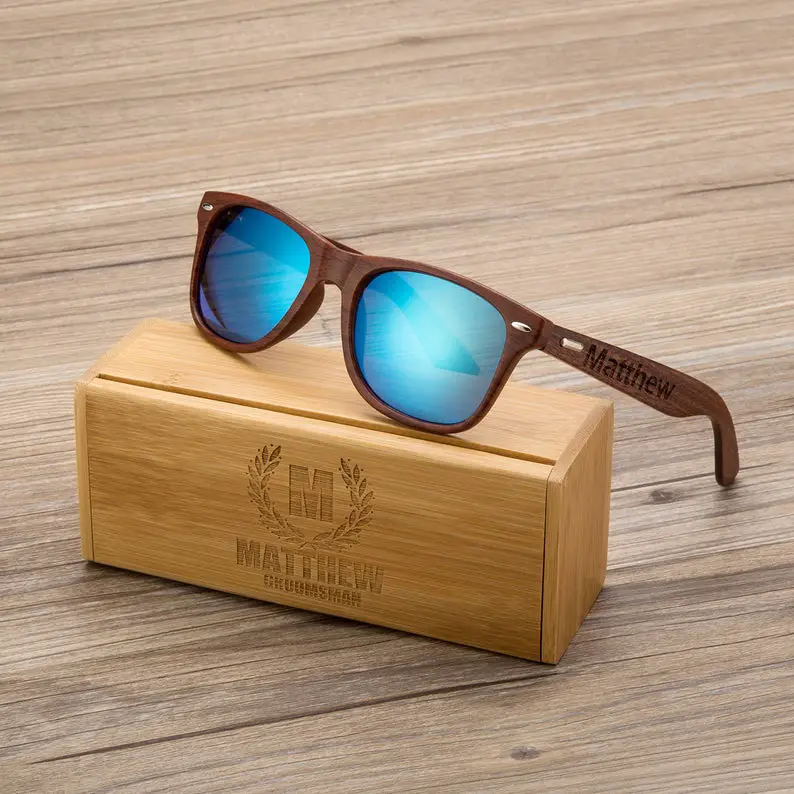 Price: $12.58+
By Pongs-Art on Etsy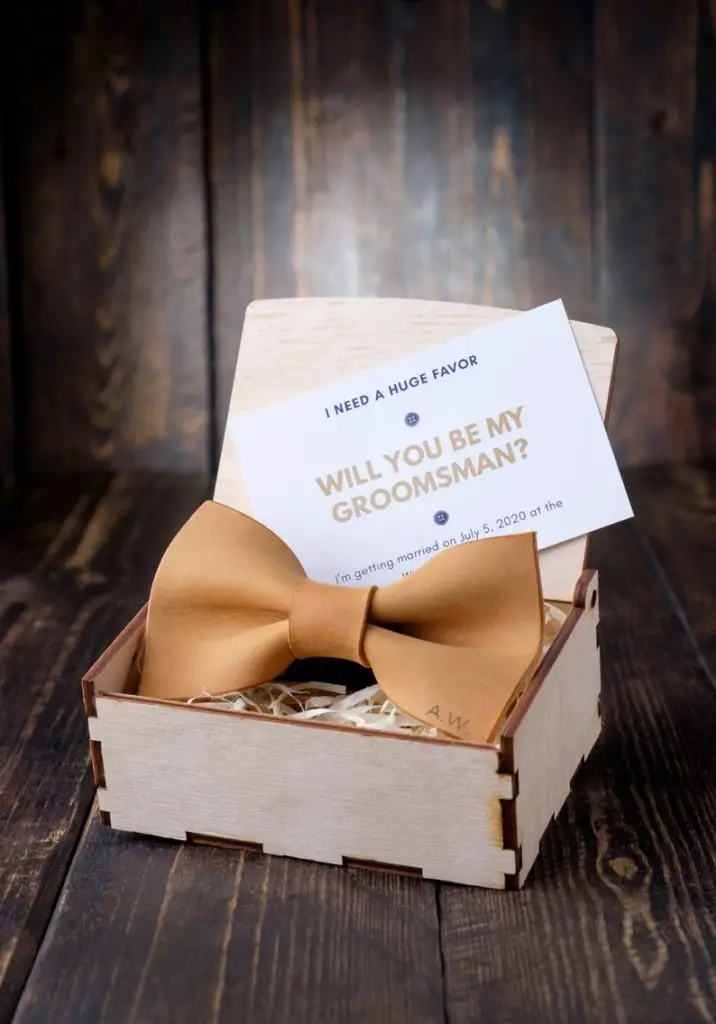 Price: $34.50
By NL-bowtie on Etsy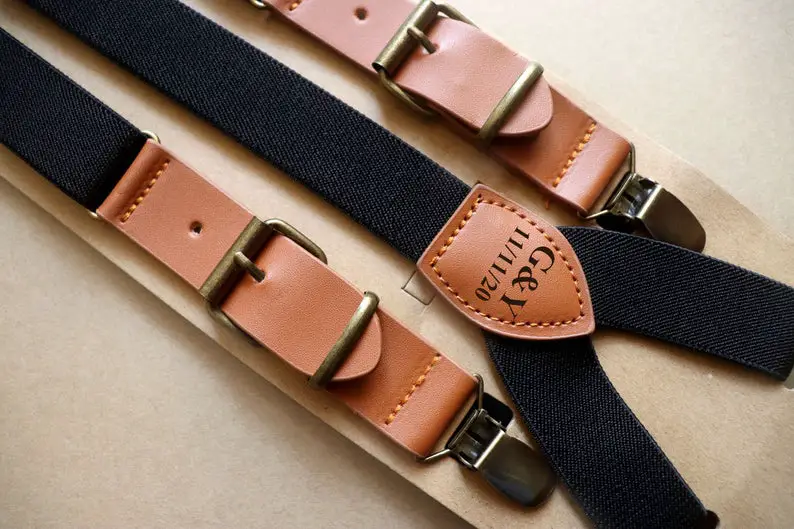 Price: $20.00
By HAITING-SHOP on Etsy
A gorgeous classic gentleman's gift set that your groomsmen will appreciate. Wooden gift box complete with cuff links, money clip, and a tie clip.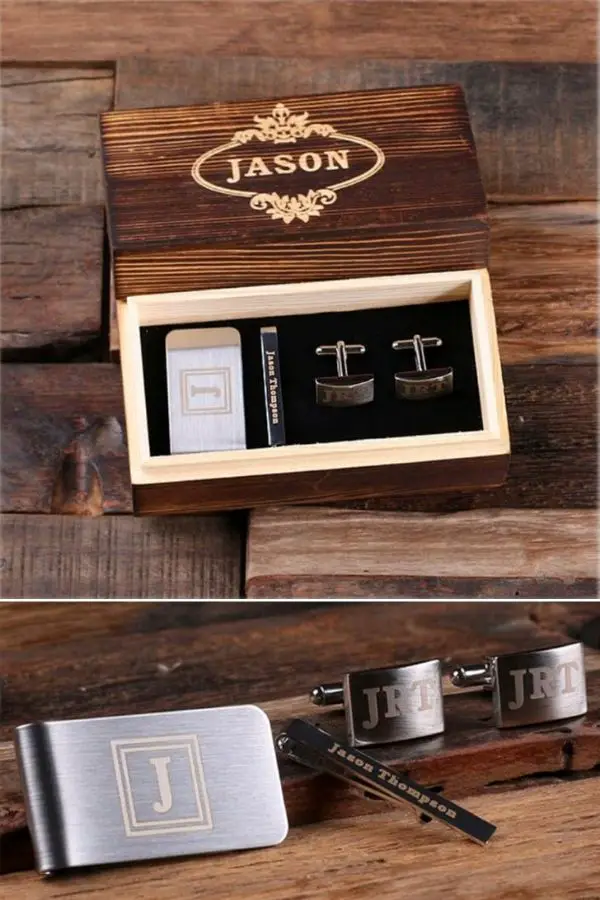 Price: $41.99 on Zazzle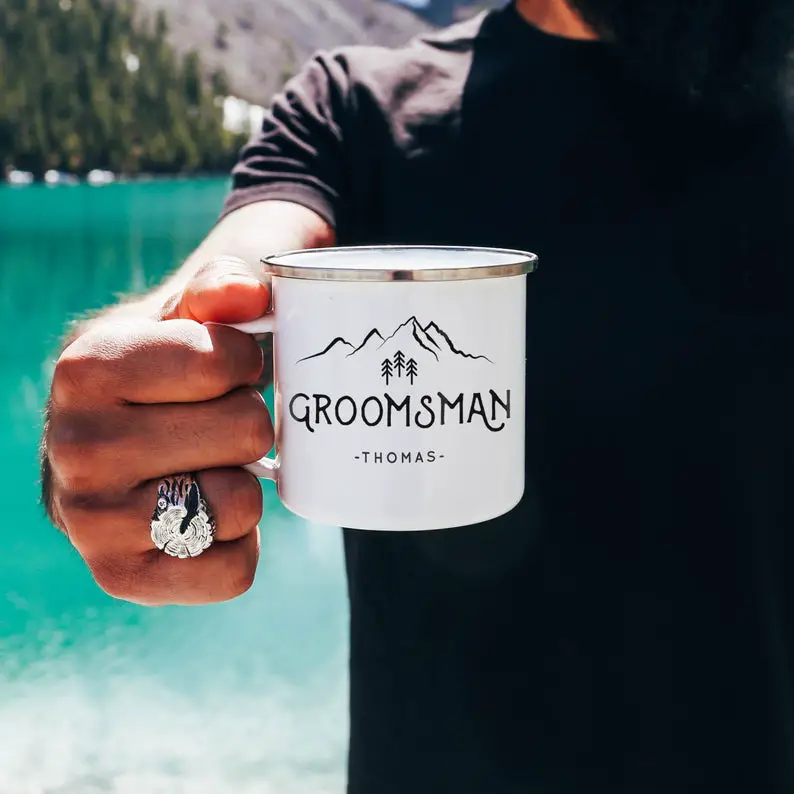 Price: $24.18
By ODYSEA-store on Etsy
Price: $29.99 on Amazon
 Holds up to 8 cards and cash with a two-pocket sleeve. Two Color choices : Brown and Black.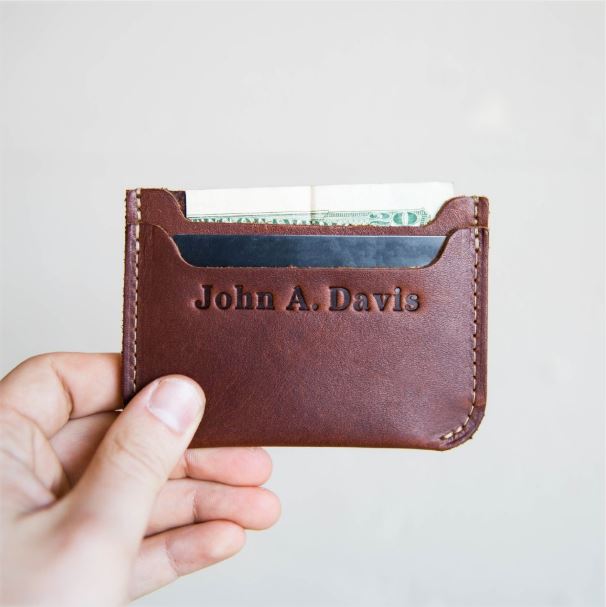 Price: $35.00 on Zazzle
Price: $20.95 on Amazon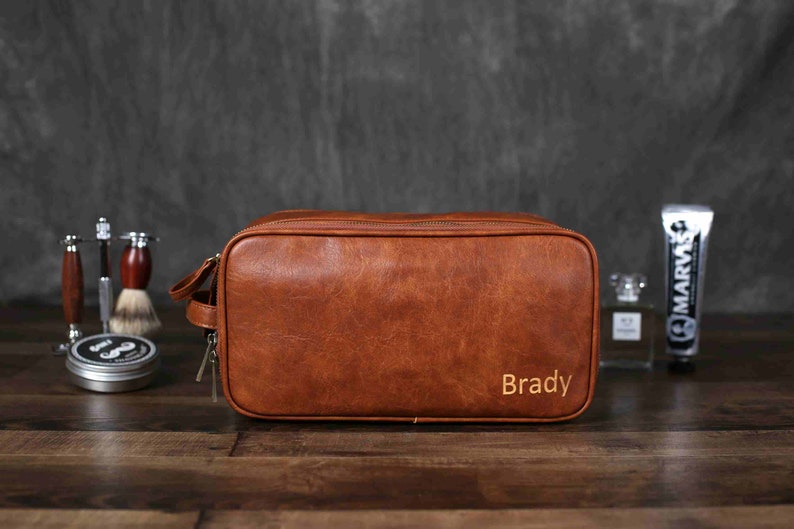 Price: $35 on Etsy
Beautifully handmade wood and metal Personalize golf ball marker & divot tool with a name or initials of your choice it's an excellent idea for a practical groomsmen gift You.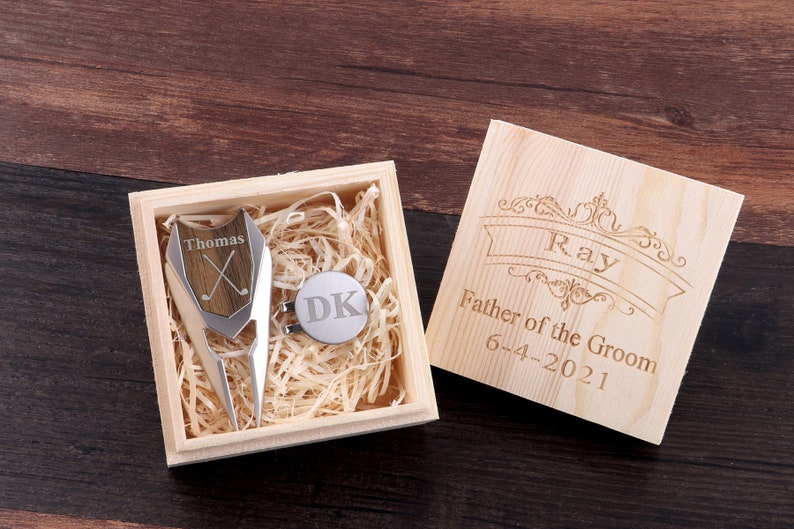 Price: $19.99
By ArtiGift on Etsy
Price: $19.99
By ArtiGift on Etsy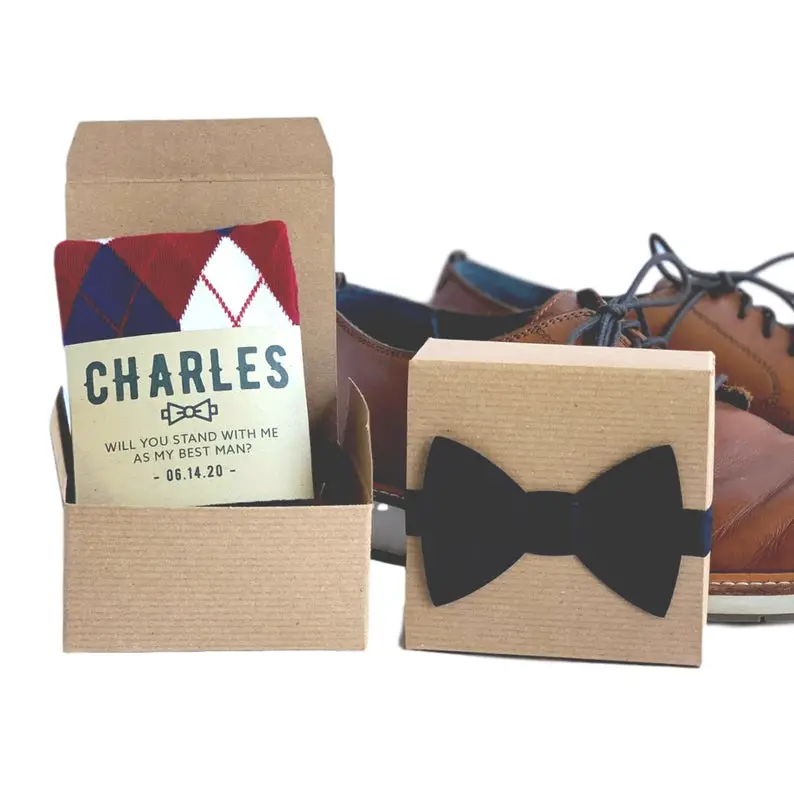 Price: $20.00
By No-Cold-Feet-Co on Etsy
The perfect gift for stylish groomsmen.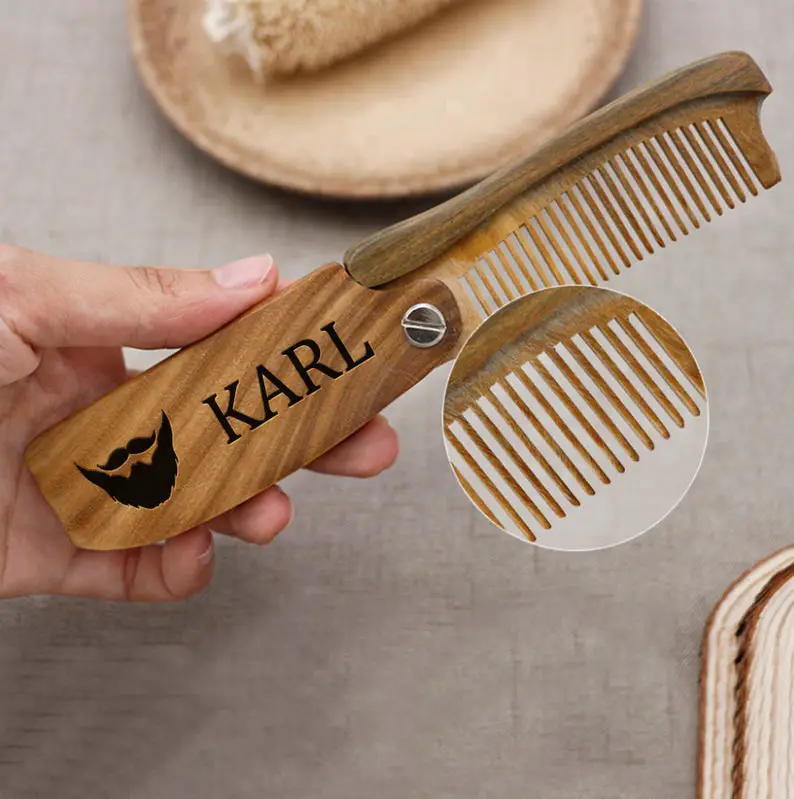 Price: $11.99 – $19.99
By Bgenius15 on Etsy
Add a personal touch to your wedding. This lighter features a personalized groomsman's name with title in grey and monogram in light grey as background.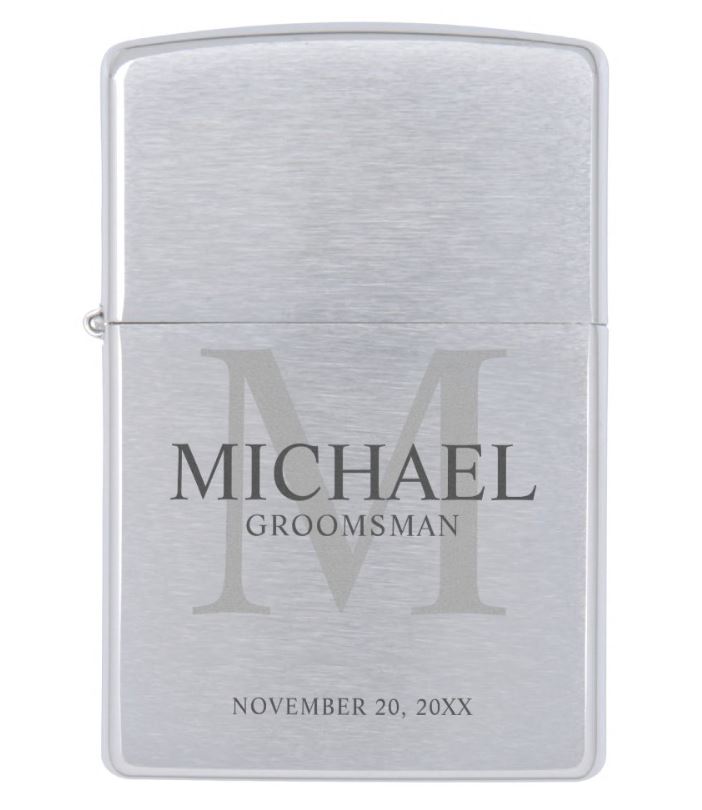 Price: $36.90 on Zazzle
I think we covered most of the styles for meaningful and useful non-alcoholic gifts that your groomsmen and best man will appreciate. A few tips for summarizing: make it personal, think about who gets the gift, is he a sports guy? Well-groomed, stylish man or a masculine one? Don't forget to ask groomsmen properly to take part in your wedding with a proposal card or invitation. And last, remember, your bros will always be there for you, Honor them! 
Find out more amazing ideas for Groomsmen Proposal Non-Alcoholic Gifts Ideas on my Pinterest.
* Hey you Brides and grooms! Keep in mind, this post contains affiliate links. If you purchase a product or service with the links that I provide, I may receive a small commission. There is no additional charge to you! Thank you for supporting my blog, so I can continue to provide you with helpful wedding stuff (:
You may also like:
* Will You Be My Bridesmaid Box Contents Ideas
* Adorable Wedding Favors Under $1
* Crucial Tips for Planning a Wedding on a Budget
* Wedding Hair Accessories and Headpieces for Bride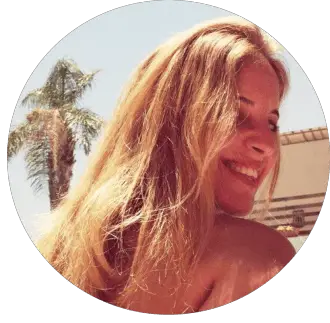 Kaden is an interior designer in her education who fell in love in designing weddings. Along with her husband, the wedding planner, Kaden specializes in creating content for weddings aim to fulfill brides dreams.