Last Updated on November 4, 2021 by Kaden
With so many alternative bridal looks and styles becoming popular in recent years, it's easy to forget about the groom's attire. Usually, the groom is expected to wear the typical classic black tie look of a suit or tux. But it is his special day too, after all, and the groom deserves to express his sense of style just as much as the bride.
Today, we'll be sharing 5 non-traditional groom attire ideas to make your wedding attire reflect your personal style and stand out from the crowd, along with tips on making these styles work on your big day.
You may also like: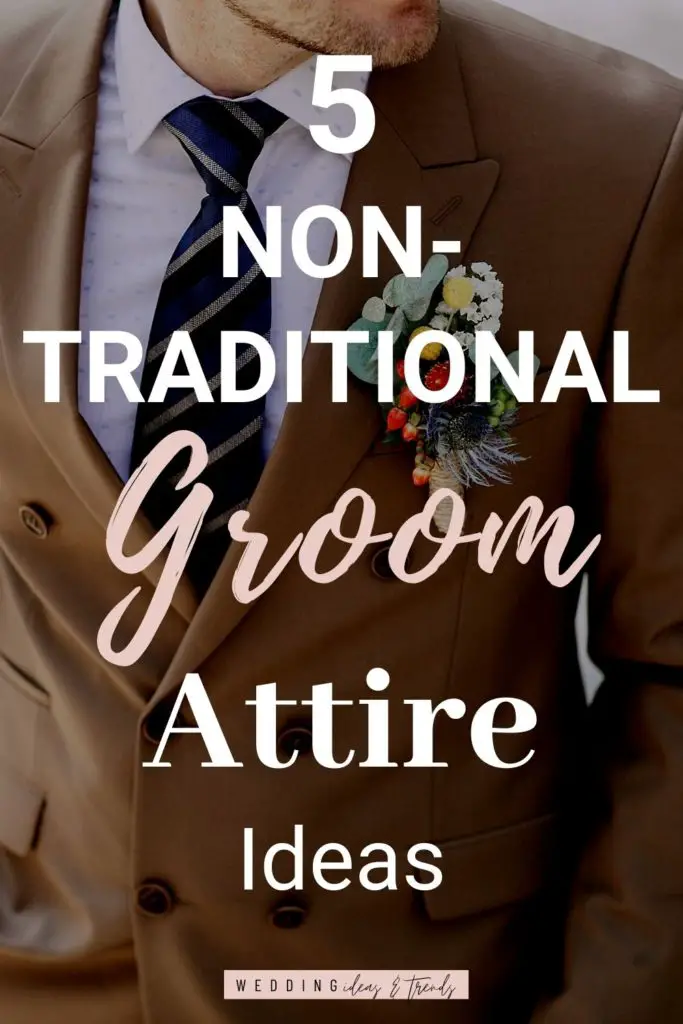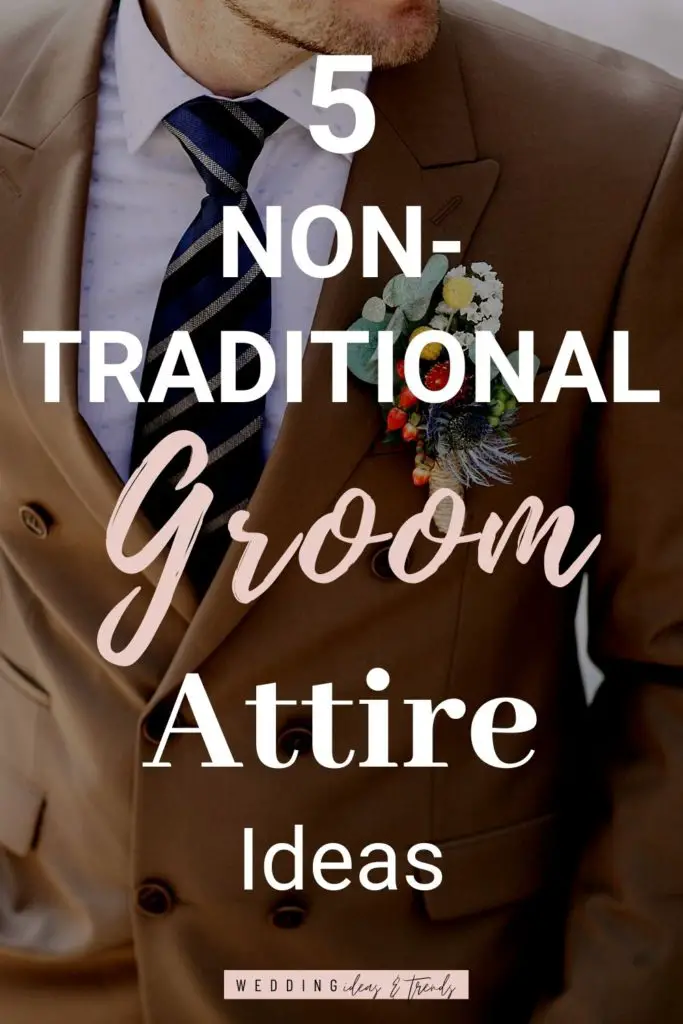 Reflect Your Personal Style With These Non-Traditional Groom Attire Ideas
1} Go for an Alternative Color Tux or Suit
A well-fitted, classic black tuxedo is the blueprint of black-tie looks. But there are no rules against switching things up with a more alternative cut, color, and style.
Dark Colors
You can go for a subtle change, like a gray or tan suit, or try shades such as deep purple, forest green, and burgundy. These dark colors still offer that same formal elegance, but with an extra touch of personality.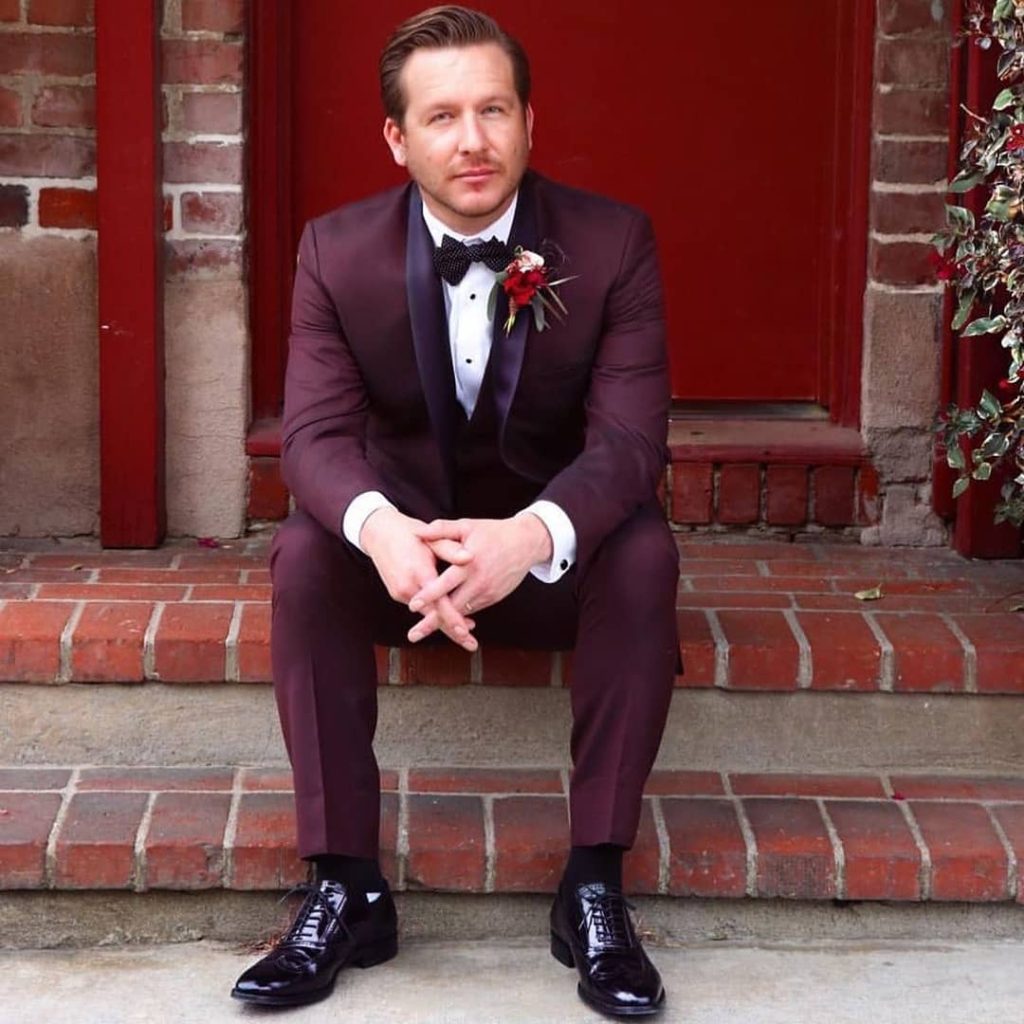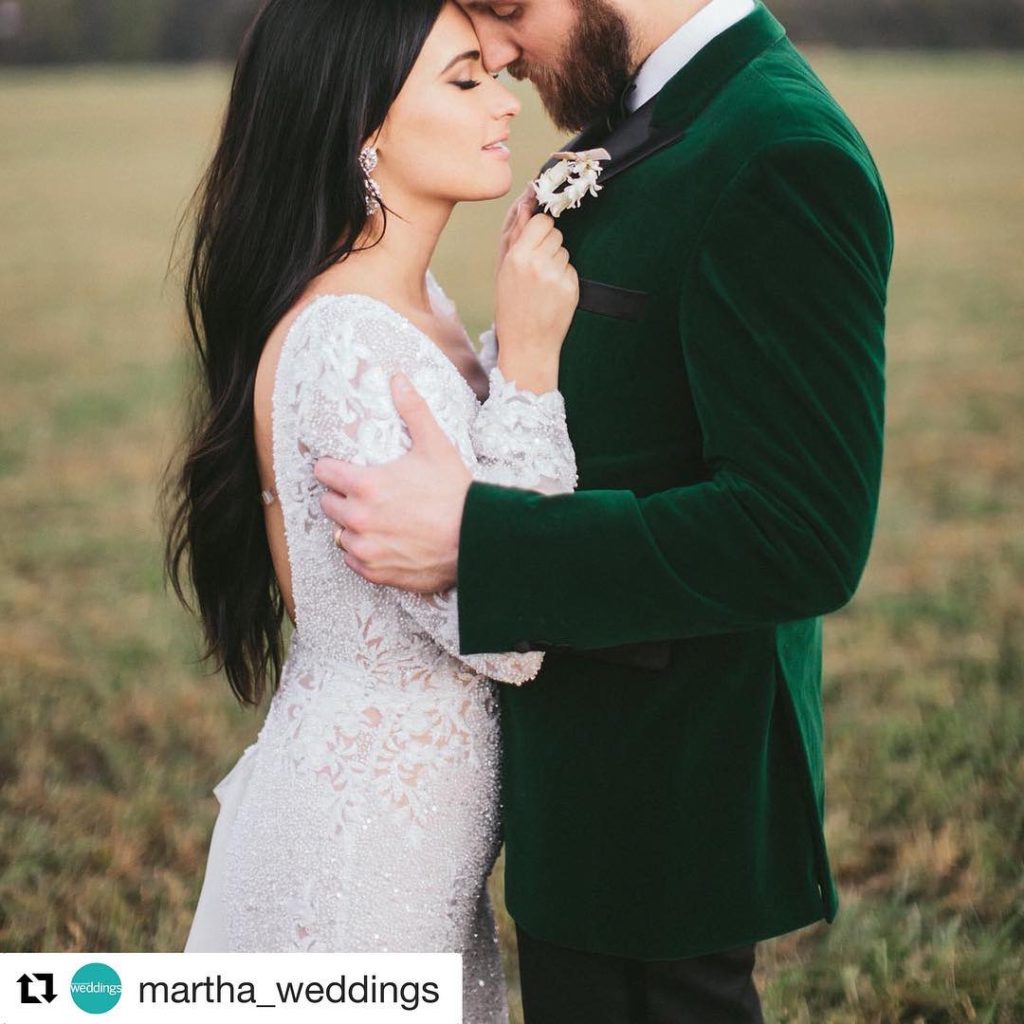 Flashier Colors
If you're feeling particularly bold, don't be afraid to go for a flashier color, like red or even white. To make your look even more stand-out, switch things up by dressing your groomsmen in traditional black attire for contrast.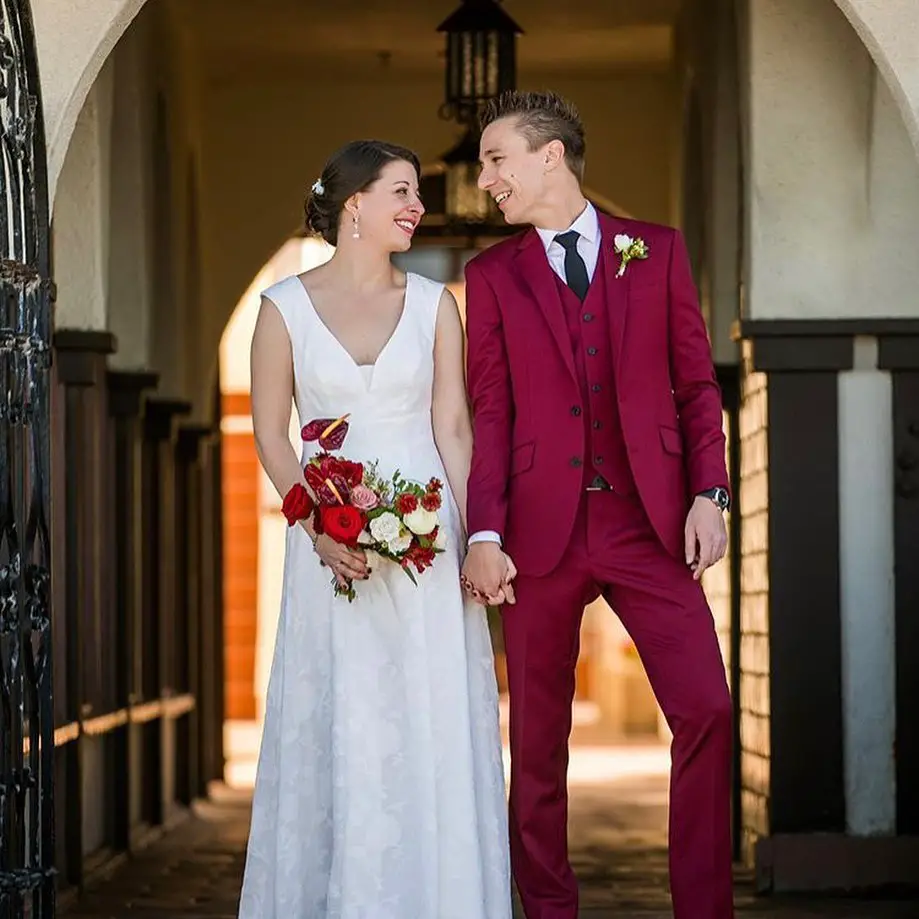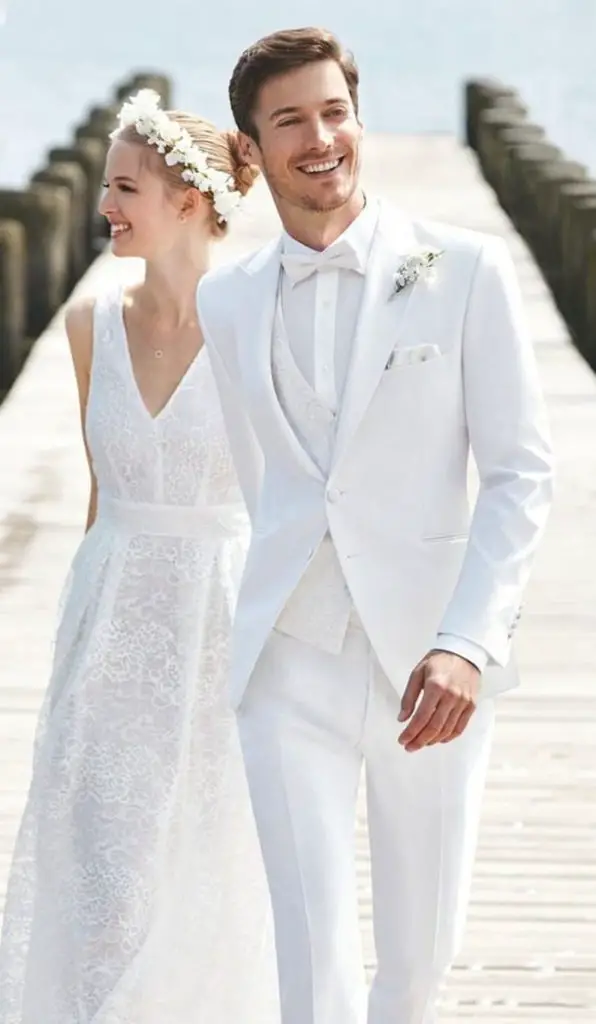 2} Let Your Shoes do the Talking
Swapping out your traditional pair of dress shoes for a pair that better reflects your personality is perfect for those looking for a more subtle approach to standing out from the crowd.
When paired with a black tux, white sneakers can add an interesting and eye-catching contrast to your look. You can also find dress shoes and loafers in unique color and pattern options. If you go for a bold shoe choice, try to keep the rest of your look a bit more toned down to avoid clashing.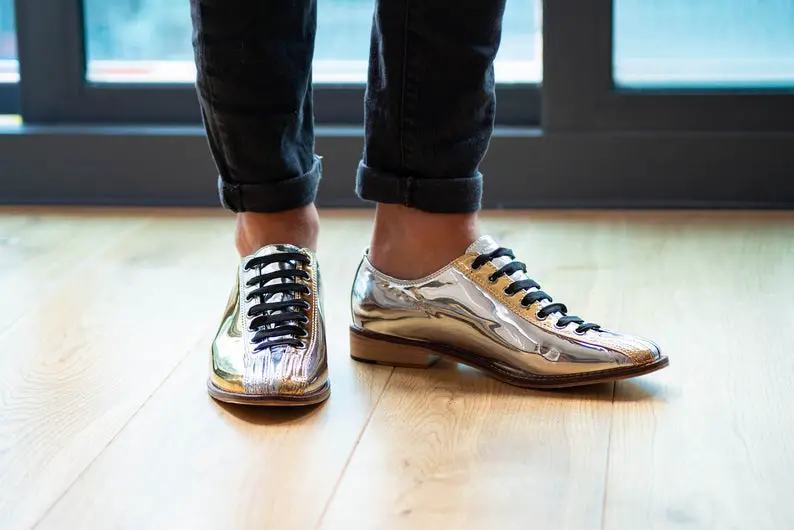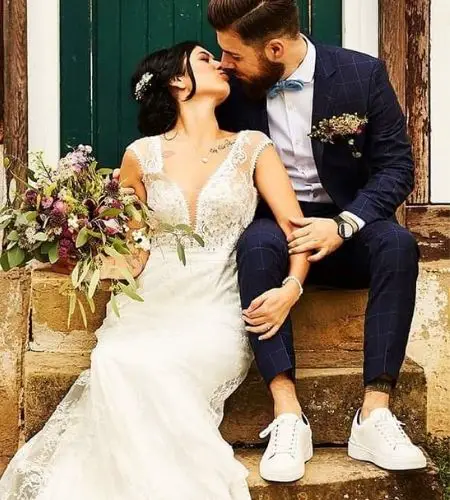 3} Swap the Slacks for Shorts
Are you planning for a summer or beach wedding, or just looking for something more laid-back? The big day can be a bit uncomfortable and stressful as it is, so consider ditching the dress pants for a tailored pair of shorts.
Shorts are a great non-traditional style for a much more casual wedding look. To pull off this look, make sure to be conscious of the rest of your outfit. A proper suit jacket may not pair too well with the more laid-back style, for example. For a comfortable, but still put-together look, try wearing your shorts with a button-down and a pair of loafers.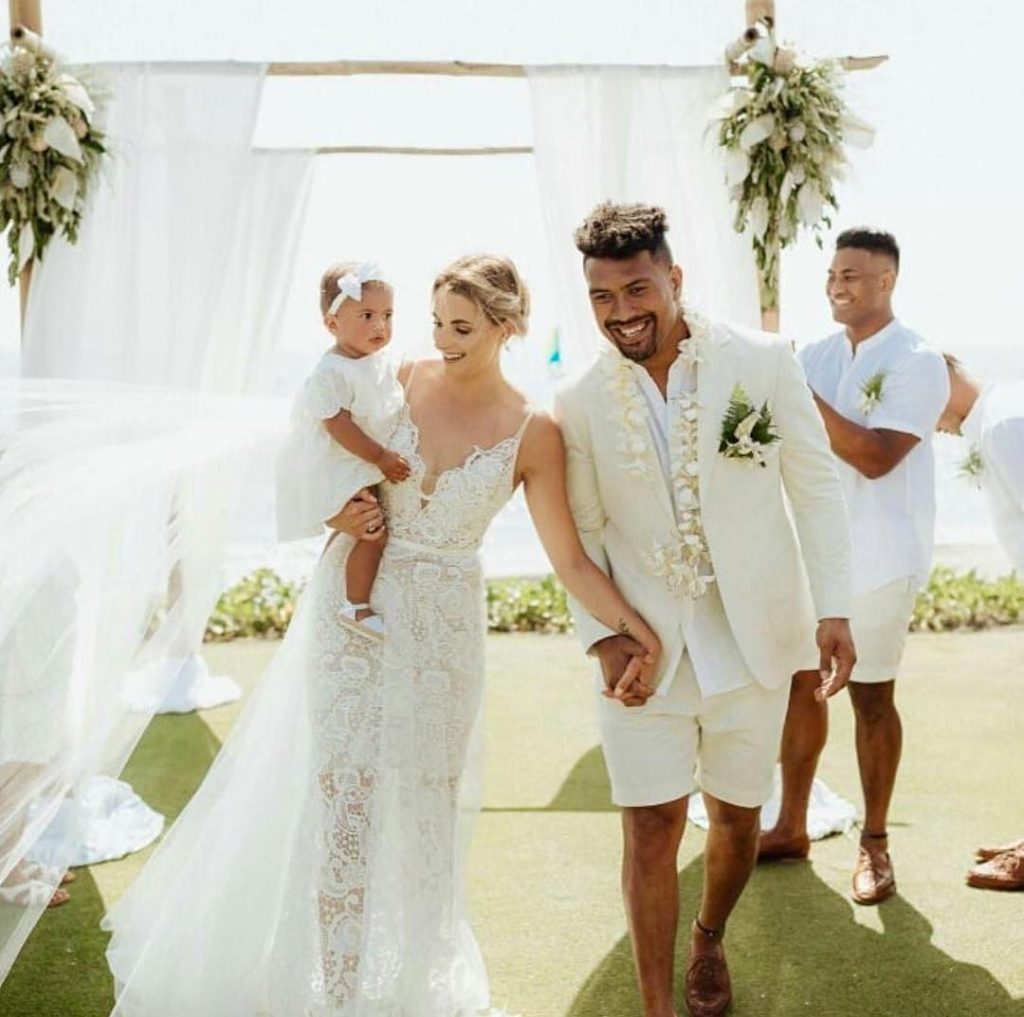 4} Don't Be Afraid to Mix-and-Match
While most grooms opt for a matching jacket and pants, switching things up is a fool-proof way to create an interesting look that's all your own. Try mixing and matching different colors and even patterns for a unique style.
You can also use this trick to easily make your wedding look a little more toned down. Swapping out your dress pants for jeans or khakis creates a look with a laid-back flair that's perfect for more casual wedding themes.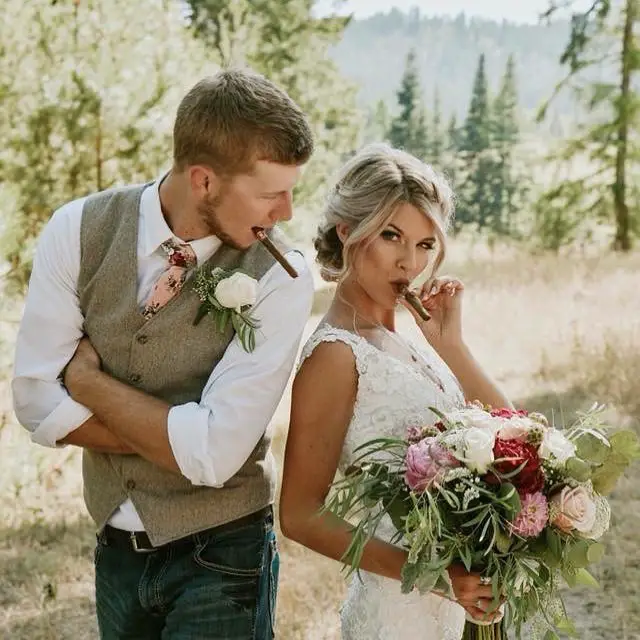 5} It's All in the Details
Extra details like unique suspenders, ties, socks, and cufflinks can add that perfect touch of personality and take your wedding attire to the next level.
Experiment with bold patterns and colors for an interesting and eye-catching look that will set you apart from the rest of the guys at your wedding party. For an even more special touch, try going for a tux with a custom lining. The subtle flash of color or pattern from inside your jacket will add a great personalized touch to your look.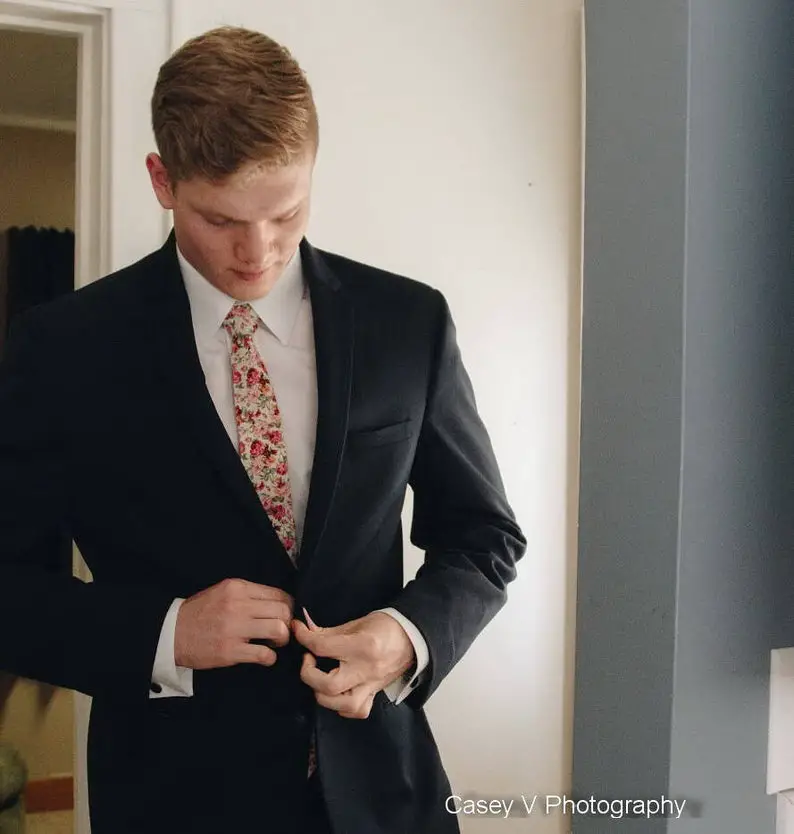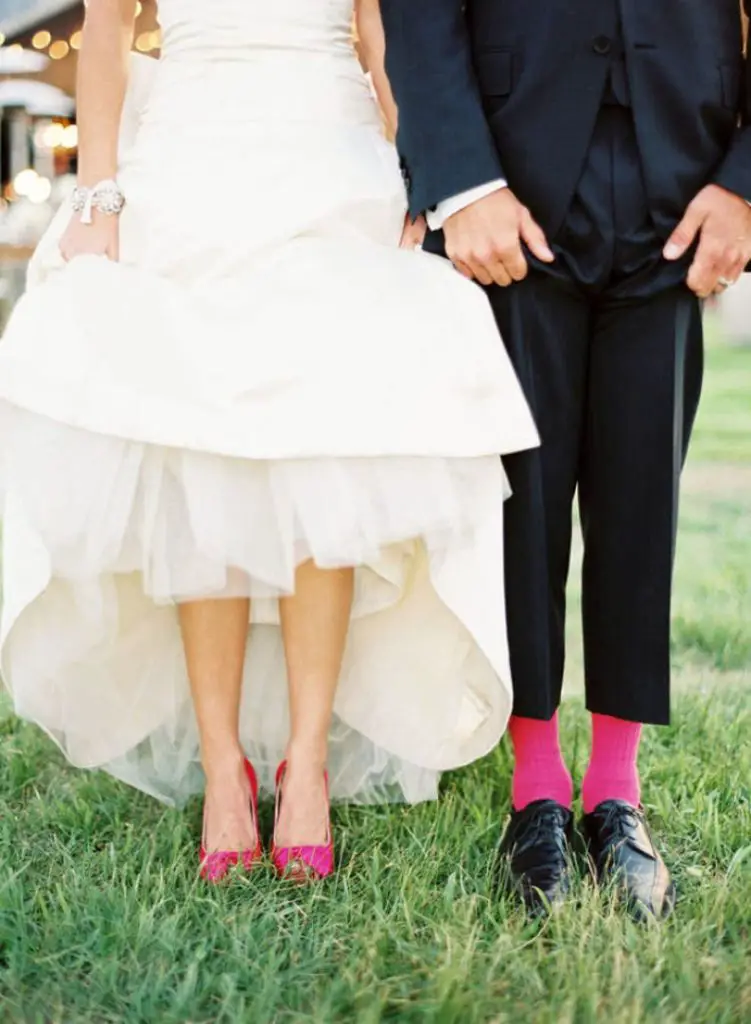 Get Creative!
It may seem like grooms are much more limited in their choice of wedding attire, but that isn't always the case. By using any of these five tips and tricks, creating a unique look that fits your wedding and personality best can be an easy, and even exciting, experience.
Keep Planning With Us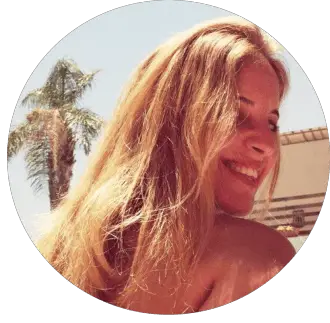 Kaden is an interior designer in her education who fell in love in designing weddings. Along with her husband, the wedding planner, Kaden specializes in creating content for weddings aim to fulfill brides dreams.