Last Updated on October 10, 2022 by Kaden
Every bride needs a small detail that will genuinely tie the bridal look together, and beautiful hair accessories will do just that. It will add an incredibly unique and creative character to the hairstyles, perfect your wedding dress style, and make your face radiant.
Headpiece and Veil
It seems like a tiny detail like a headpiece can tell the difference between a dull wedding attire and an exciting one. Actually, an elegant headpiece can even replace a veil altogether.
Headpieces That Can Stand Alone:
* Tiaras
* Half-crowns
* Crowns
* Wreaths
* Bun wraps.
For Holding the Veil in Place:
* Diamante
* Headbands
* Juliet caps.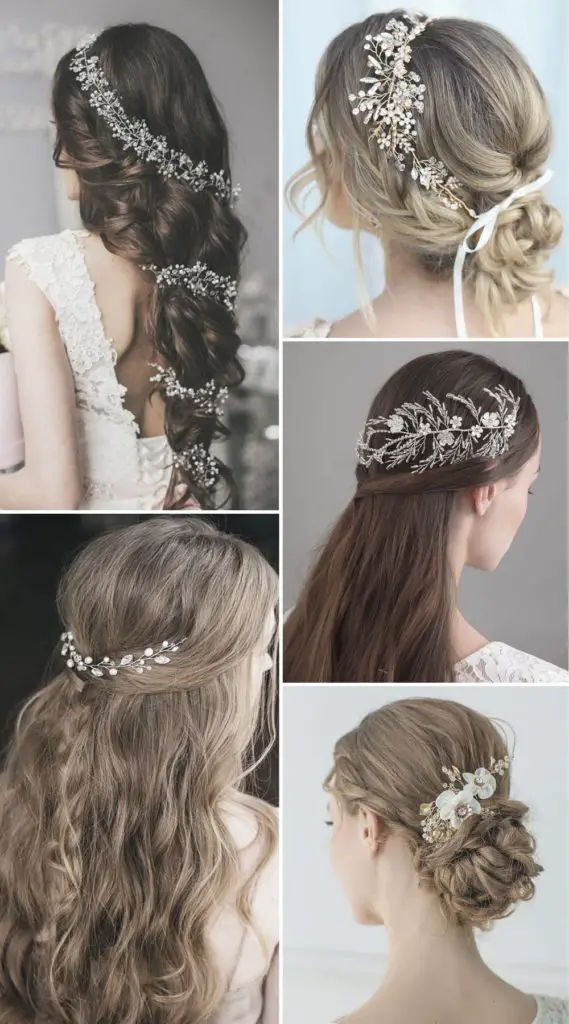 Related Posts on Bridal Style:
Firstly, decide on a wedding dress. The Wedding dress is the most significant aspect of the whole bridal ensemble so it's best to pick out your dress before start selecting any accessories.
Secondly, decide on a particular hairstyle. your bridal hairstyle is a factor in what type of hair accessory is right for you, but many can be versatile enough to be worn with your hair down, up, or half up. So if you find a hair accessory you genuinely want, you probably can figure out a way to wear it!
Inform Your Hairstylist
You will need to inform your hairstylist if you plan to wear a hair accessory. You can also ask him\her for suggestions about selecting one. The stylist will create a wedding hairstyle for you that not only accommodates a hair accessory, but that also stays in place if you choose to remove it.
Also recommended is to do a hair trial, to see how you want your hair styling on the wedding day and to make sure you're comfortable with how the headpiece will fit.
6 Types of Bridal Hair Accessories and Headpieces
Remember that the accessories, as well as the hairstyle itself, should match the style of your wedding, and everything will be simply perfect.
Type #1: Bridal Floral Crown
---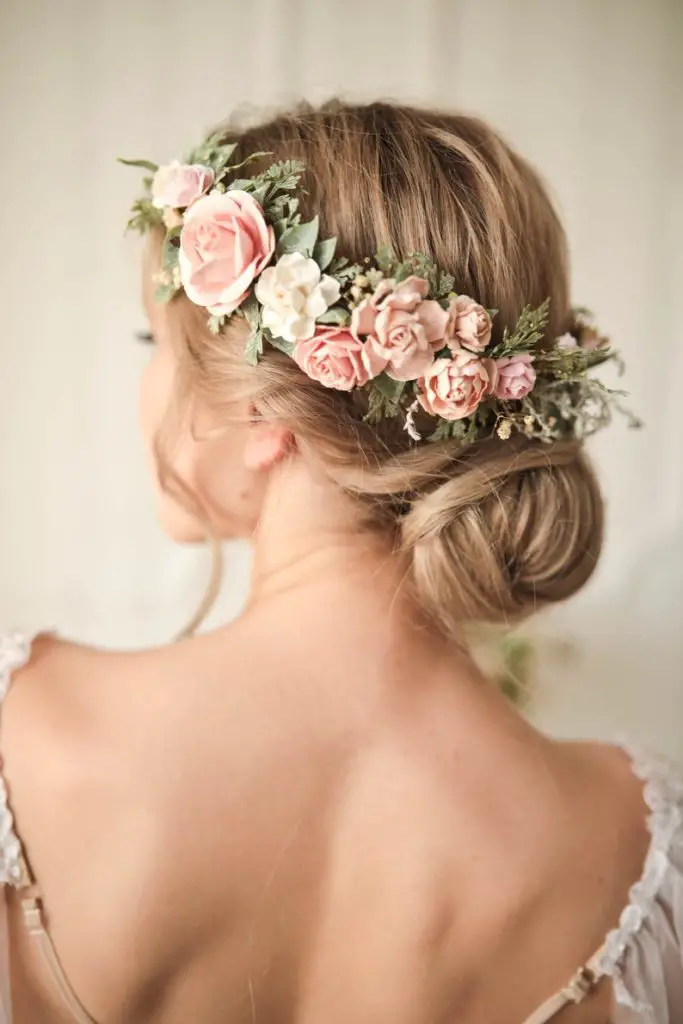 SHOP ON: Etsy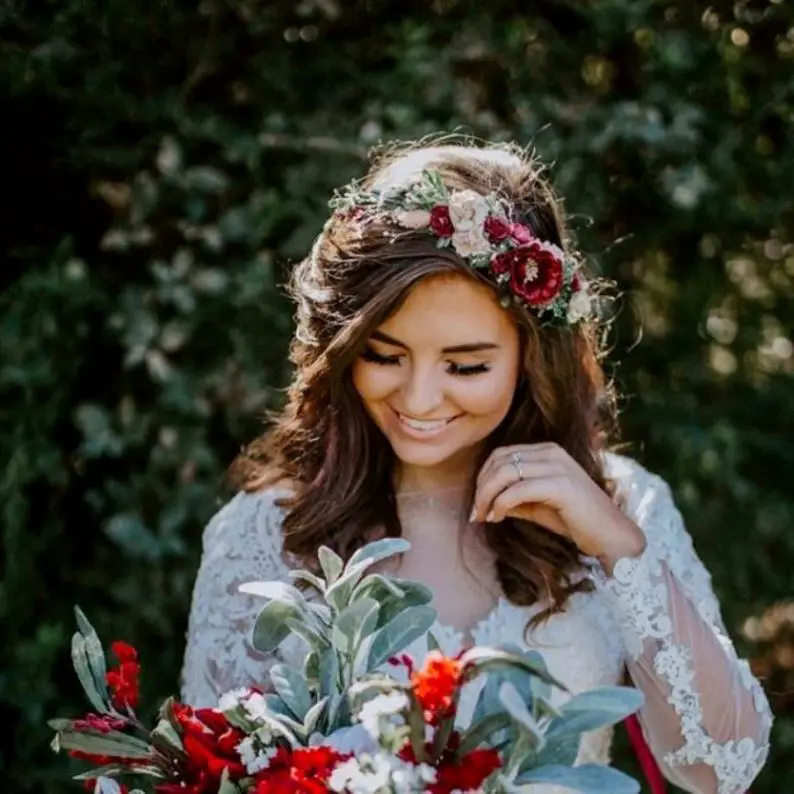 SHOP ON: Etsy
This boho-chic wedding flower crown features soft whimsical burgundy temple flowers and romantic blush pink wildflowers. It's a sweet way to bring the natural world to your wedding.
RELATED: 15 Effortlessly Beautiful Bridal Boho Chic Hair Accessories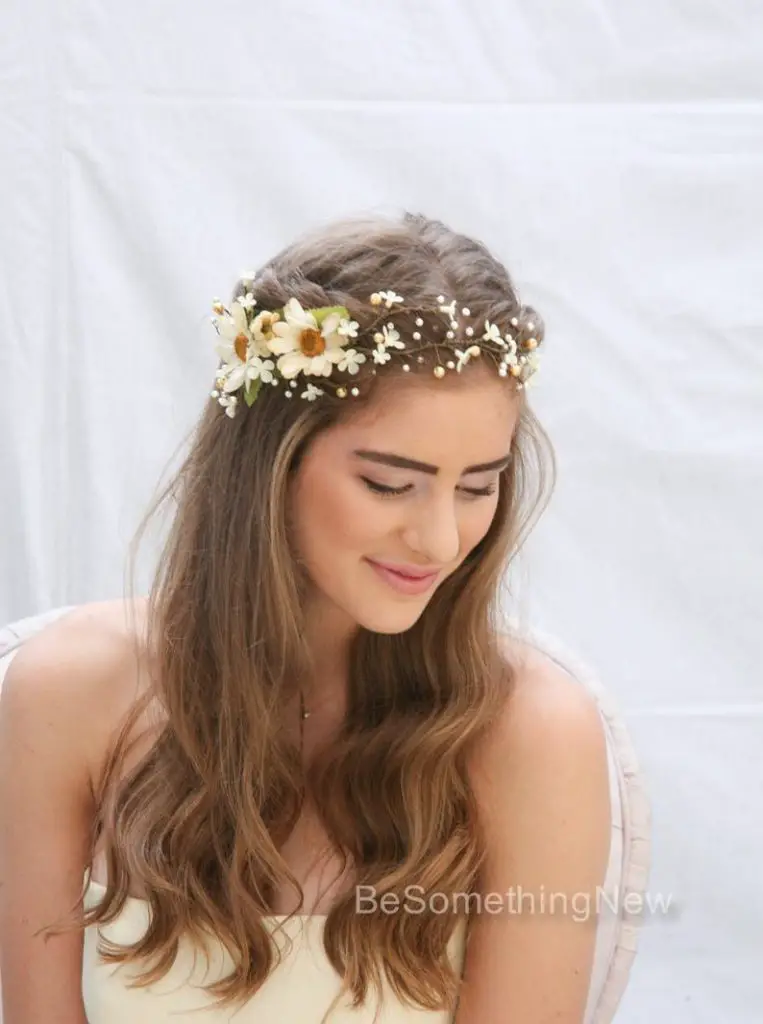 SHOP ON: Etsy
Type #2: Chic Bohemian Look
---
4} Rose Gold Wedding Headband for Bride
SHOP ON: Amazon
SHOP ON: Amazon
SHOP ON: Amazon
Type #3: Headdress Jewelry Crown
---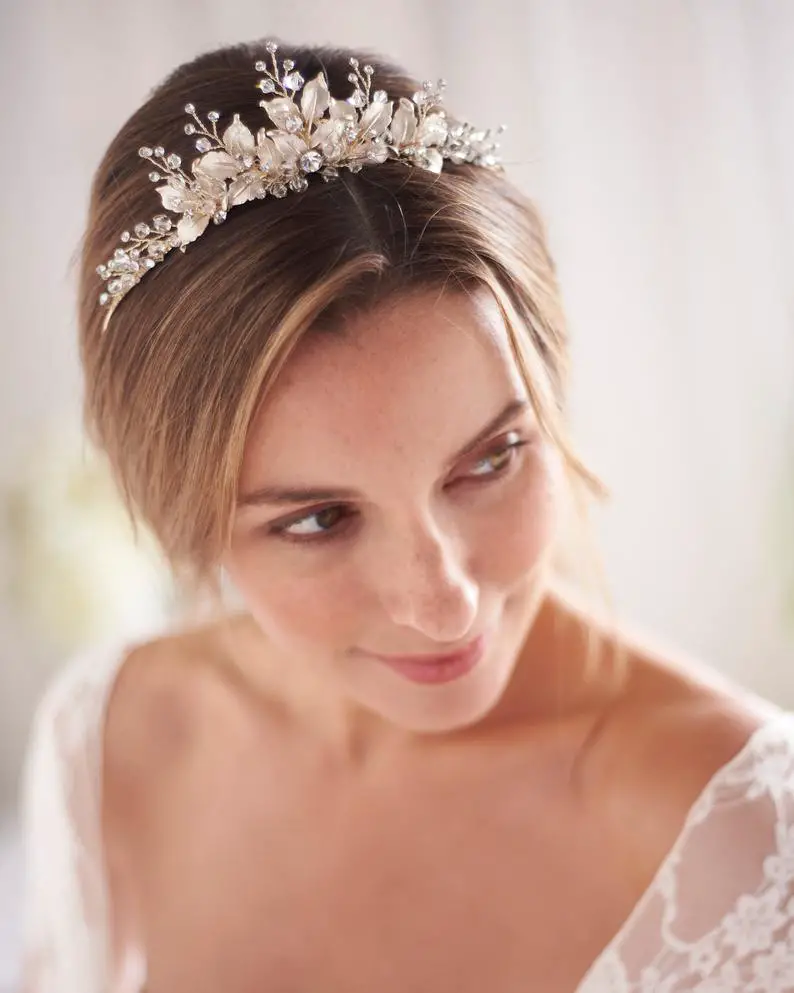 SHOP ON: Etsy
SHOP ON: Amazon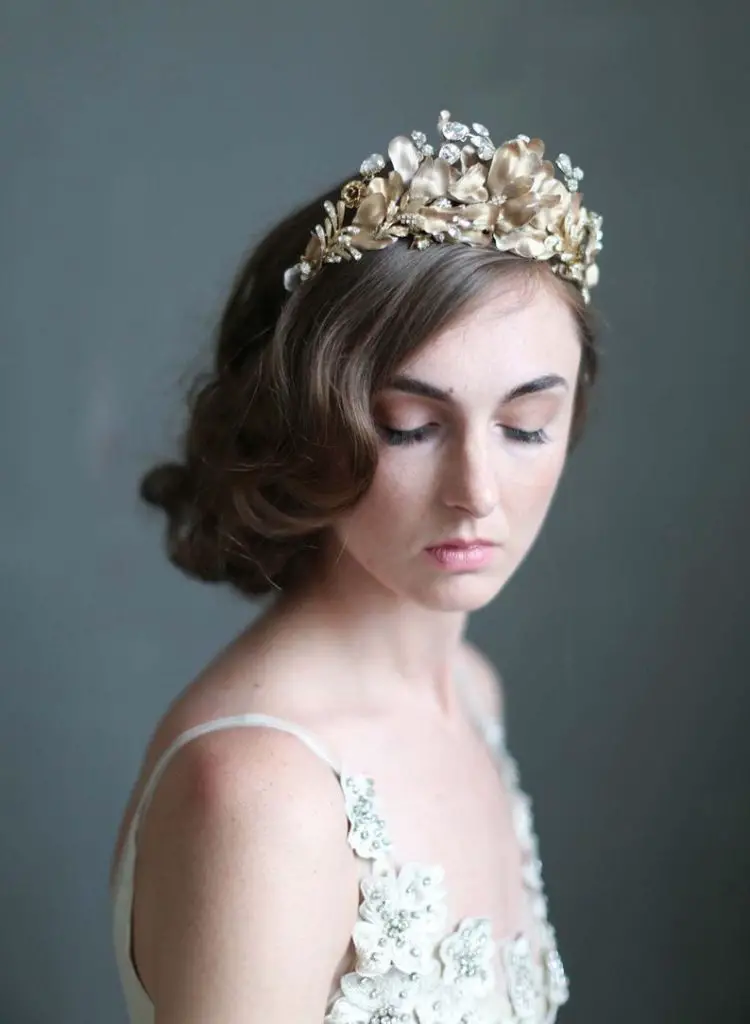 SHOP ON: Etsy
Type #4: Wedding Crystal Headband
---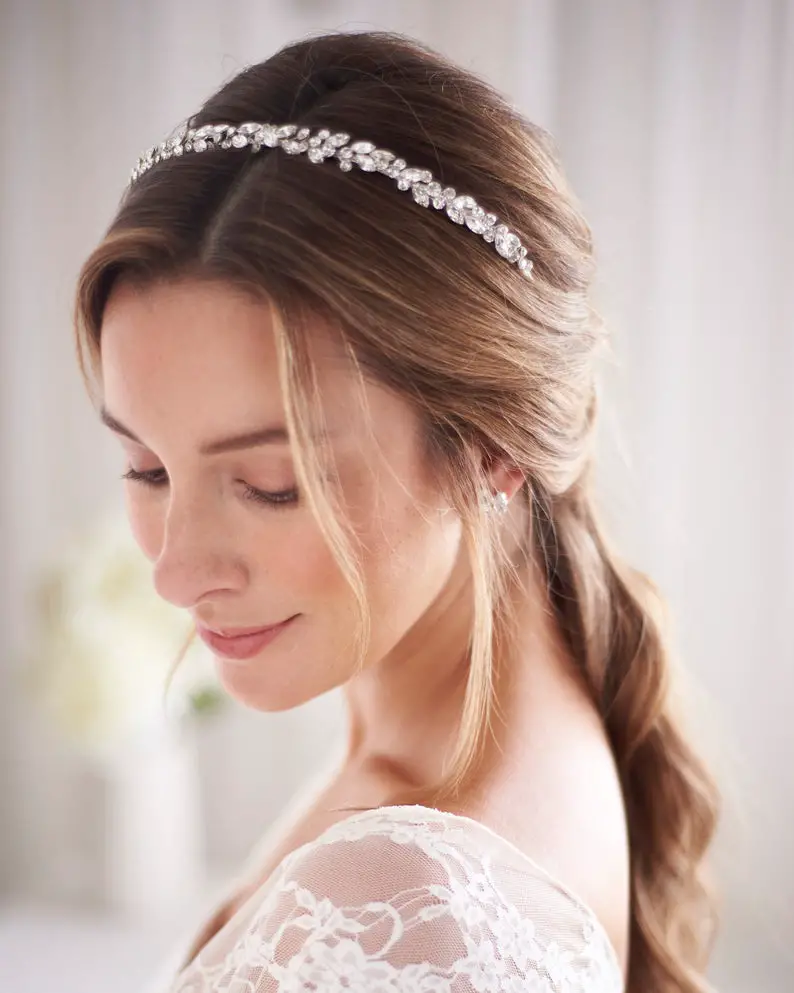 SHOP ON: Etsy
SHOP ON: Etsy
RELATED POST: Beautiful Wedding Hair Accessories Ideas For Beach Brides
SHOP ON: Amazon
SHOP ON: Amazon
Type #5: Long Hair Accessories
---
SHOP ON: Amazon

SHOP ON: Amazon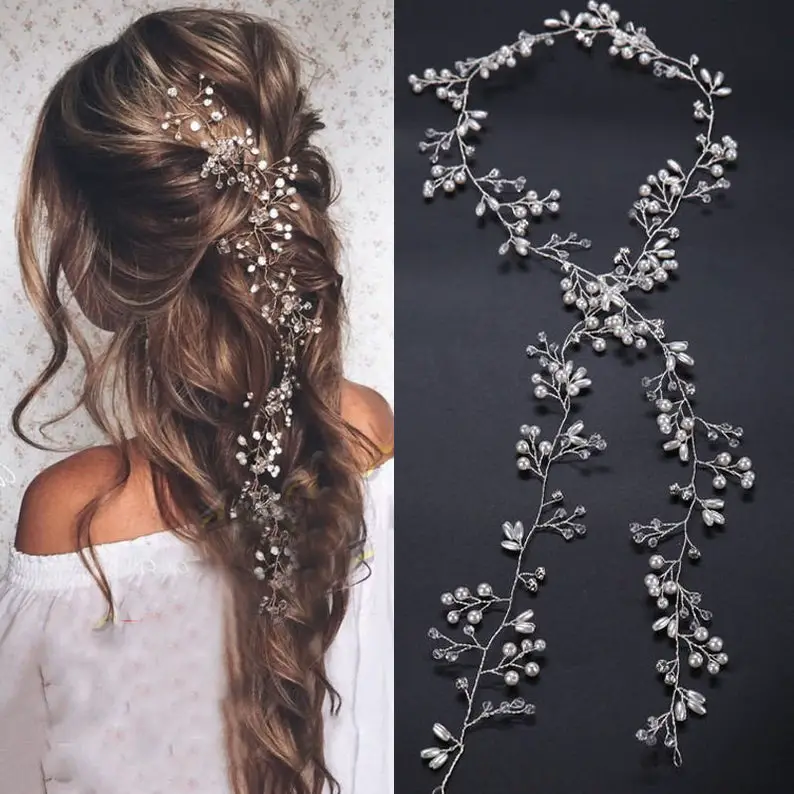 SHOP ON: Etsy
Type #6: Vintage Wedding Hair Accessories
---
17} Bride Hair Pins Vintage Gold Leaf 
SHOP ON: Amazon
SHOP ON: Amazon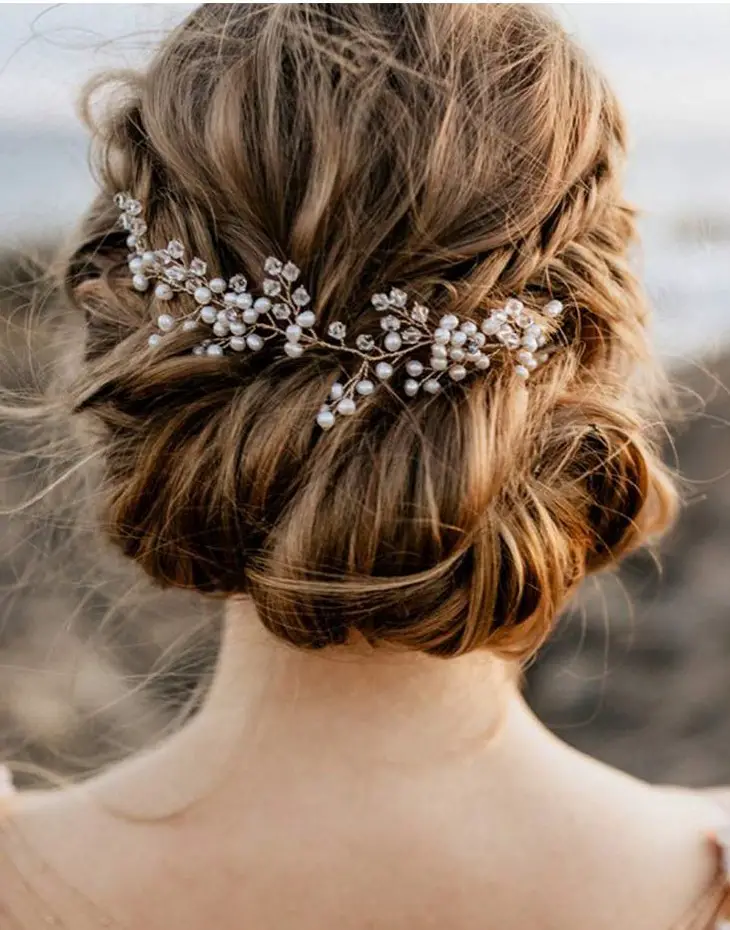 SHOP ON: Amazon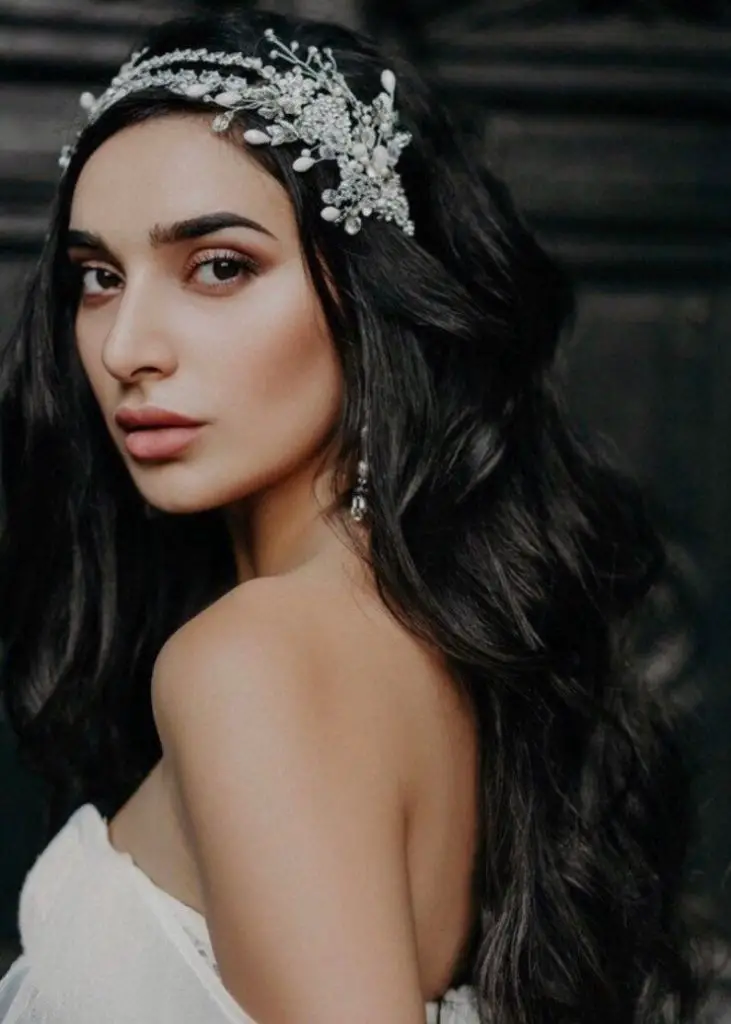 SHOP ON: Etsy
Keep Planning With Us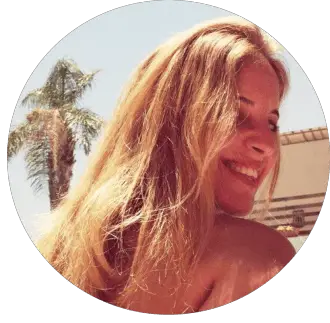 Kaden is an interior designer in her education who fell in love in designing weddings. Along with her husband, the wedding planner, Kaden specializes in creating content for weddings aim to fulfill brides dreams.