Last Updated on October 14, 2021 by Kaden
Many sport-loving couples want their wedding to be unique and have something in their wedding Indicating the love of the game. If you are an eager golfer or holds your wedding at the golf or country club, you are going to love the idea of getting married in the summer on a Saturday and playing a round on the golf course to seal the marriage. And if you having a small wedding, a golf-themed wedding can be perfect for you.
Summer Wedding Related Posts:
Golf-themed weddings are such a broad topic, you can find many different ideas about planning your wedding party and reception within. The wedding ceremony itself can be formal and held in a church, living you with the opportunity of planning the reception at the golf club. Getting married on a golf course can be very special and beautiful, It can feel like a destination wedding without actually leaving town.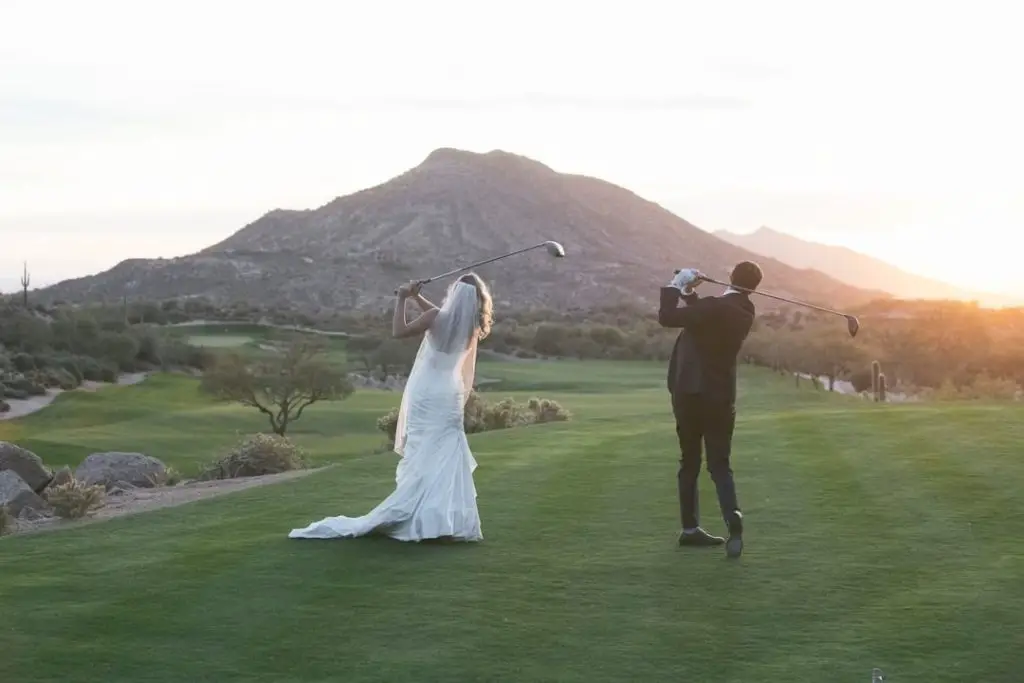 Photo by: desert-mountain-club via Instagram
Golf Wedding Theme Invitations
Your guests may not have heard of this before, so it is definitely going to be unique. Your wedding invitations can explain the plan, you can add your wedding program so guests will know what to expect.
Many weddings neglect the fun part, so consider booking a course for your guests. It's much more enjoyable if everyone gets to play the game, and enjoy nine holes of golf that will lead to your wedding dinner.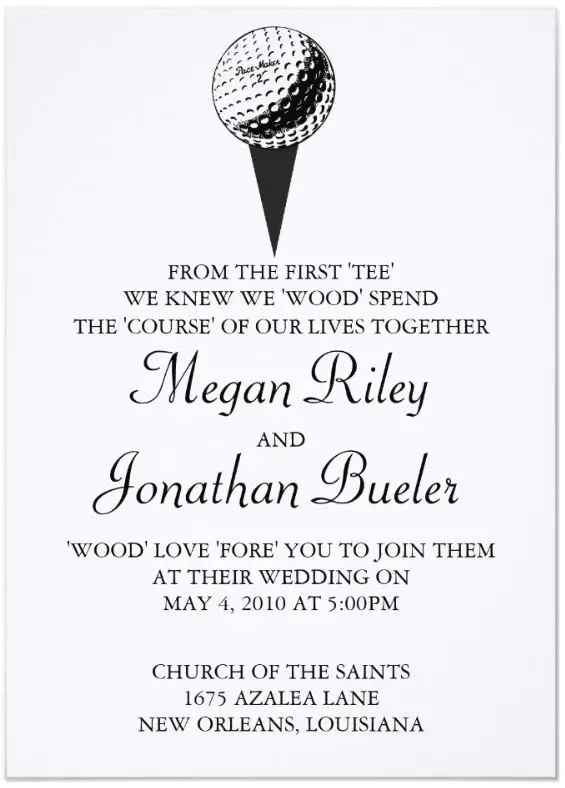 Invitations by: Fancy Designs on Zazzle
Save The Date by CuttingIt-Up on Etsy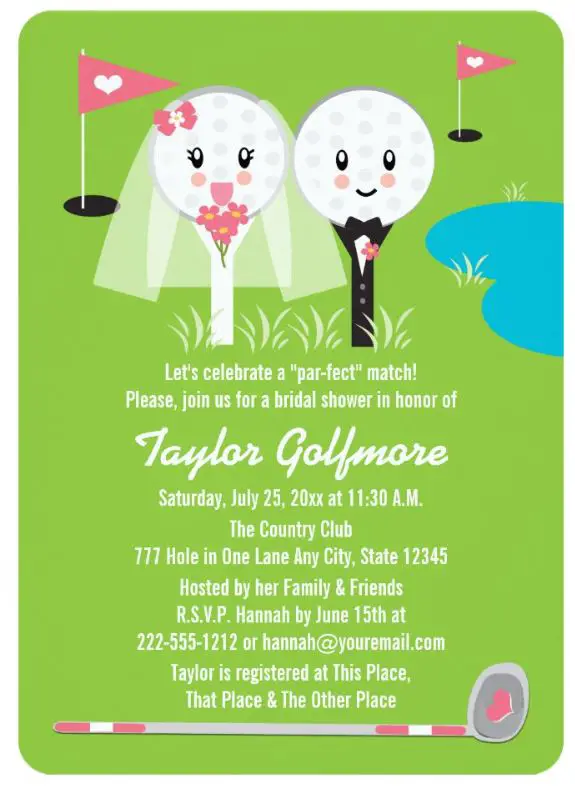 Invitation by: Chrissy H. Studios on Zazzle
RELATED: 10 Best Golf Themed Wedding Invitations
Golf Wedding Theme Decoration Ideas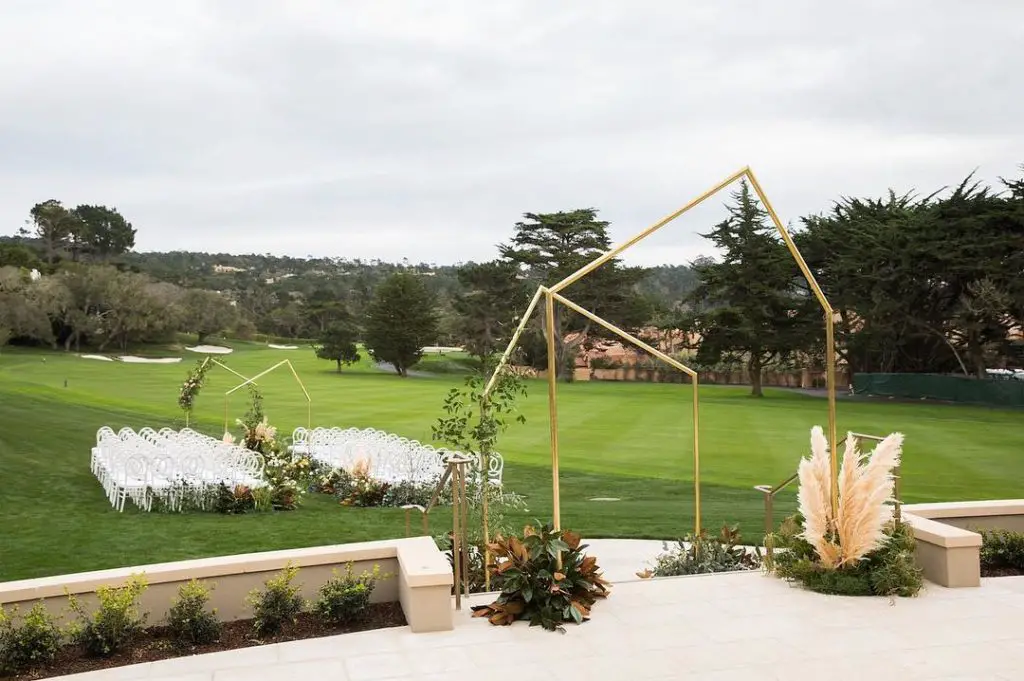 Photo by: pebblebeachweddings via Instagram
RELATED: DIY Backyard Wedding Decorations On a Budget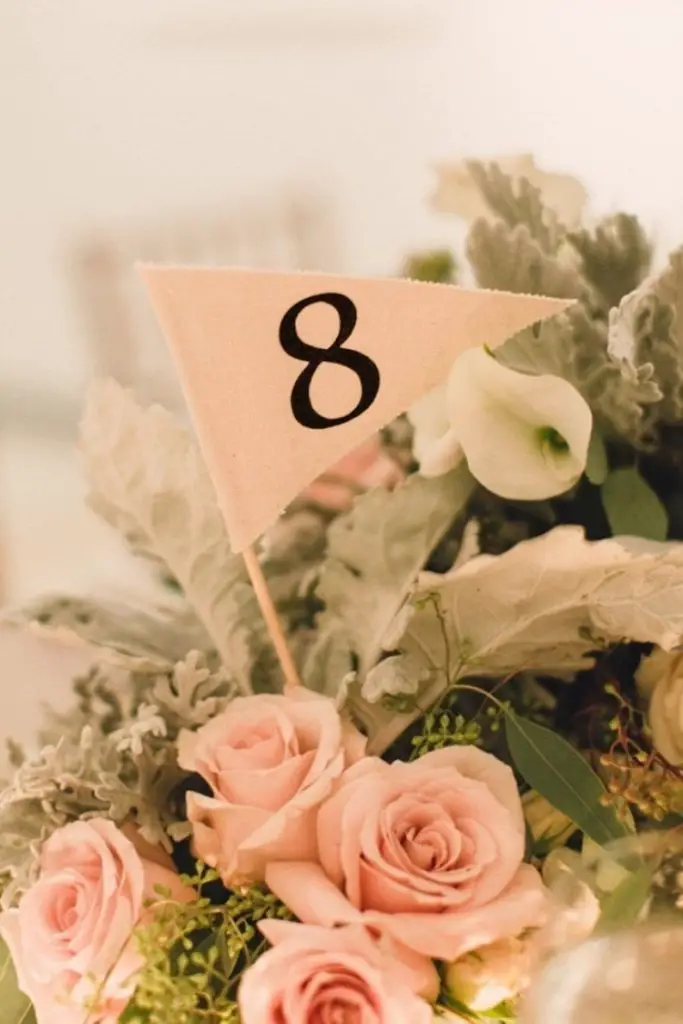 Table numbers by: designsbyive via Etsy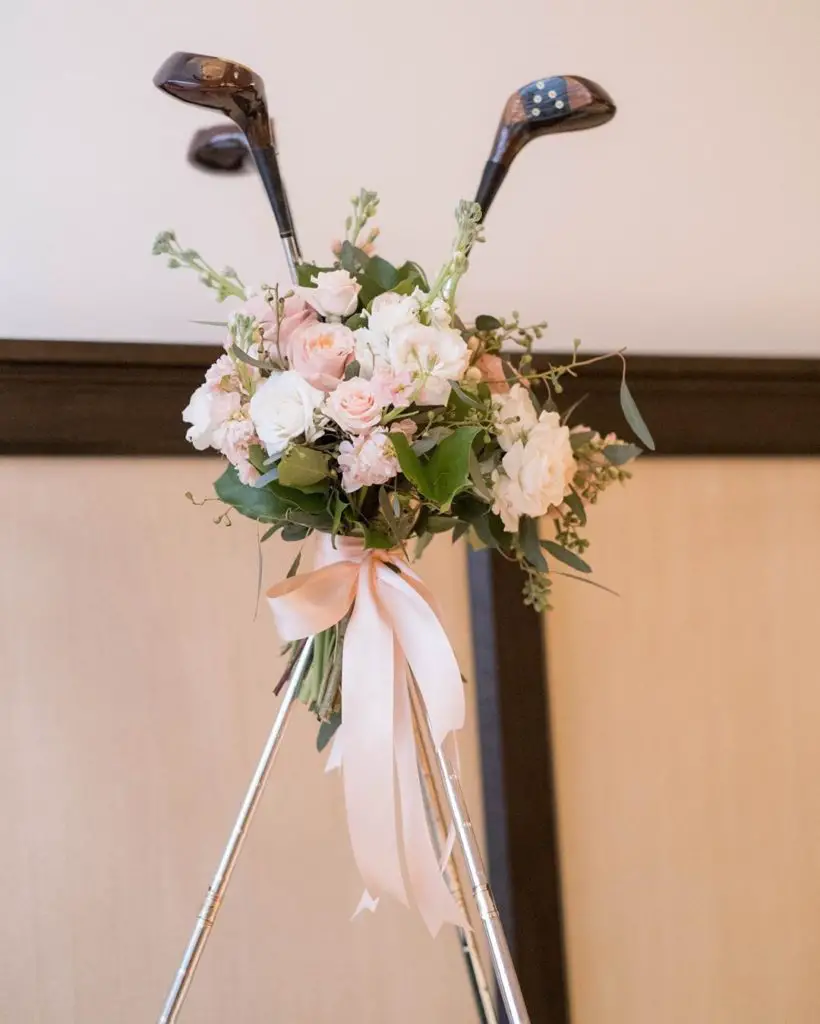 Photo by: nkfloraldesign via Instagram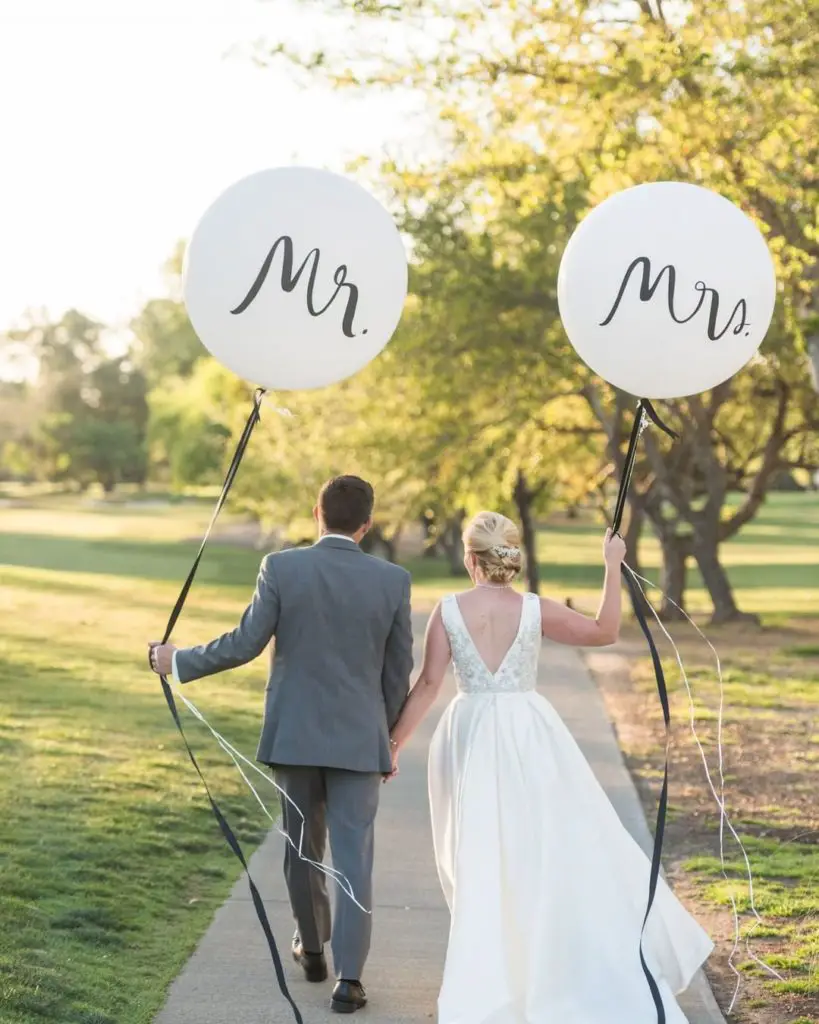 Photo by: eventslrg via Instagram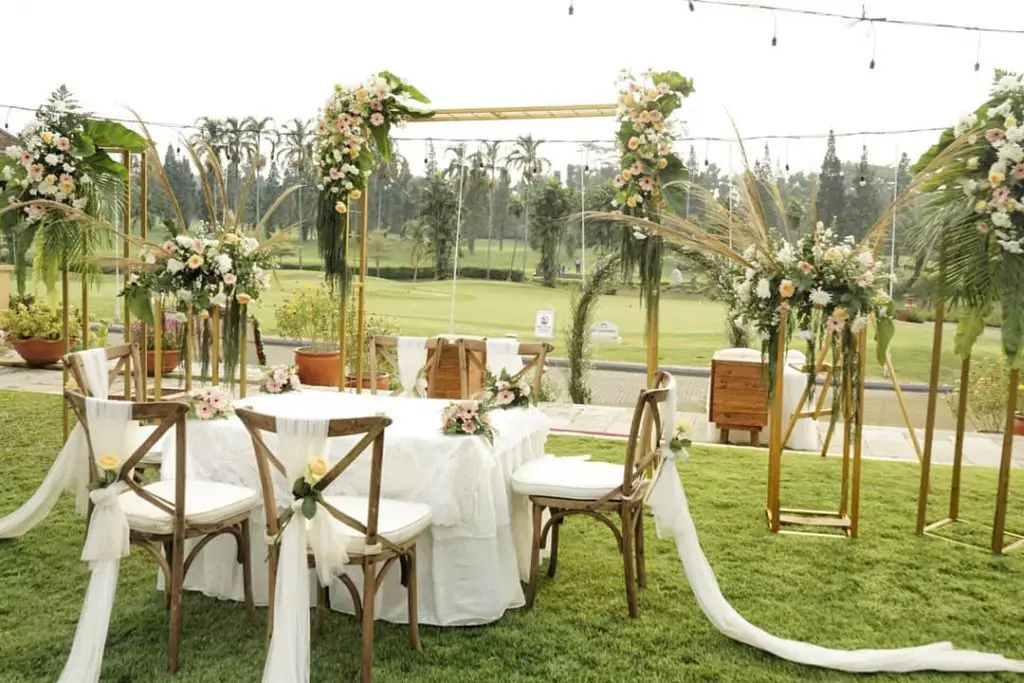 Photo by: klubgolfbogorraya via Instagram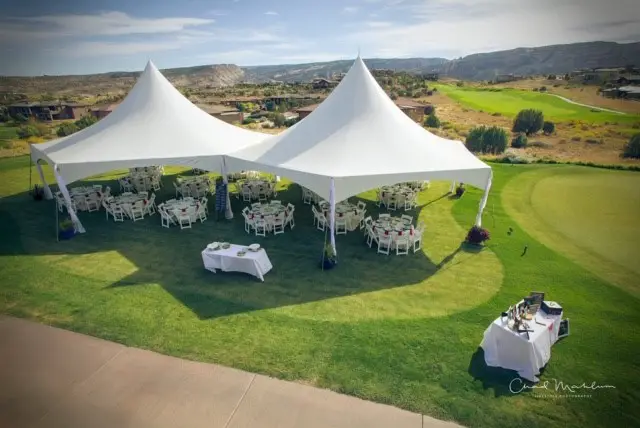 Photo by: wedwestslope via Instagram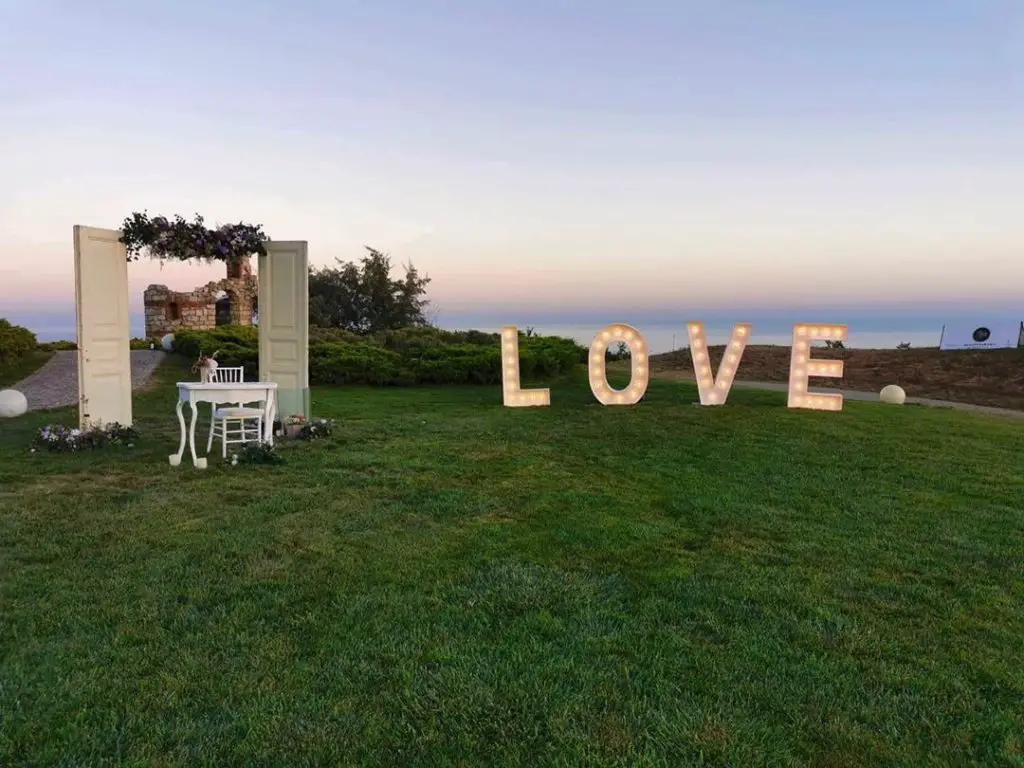 Photo by: wedding_and_event_planning via Instagram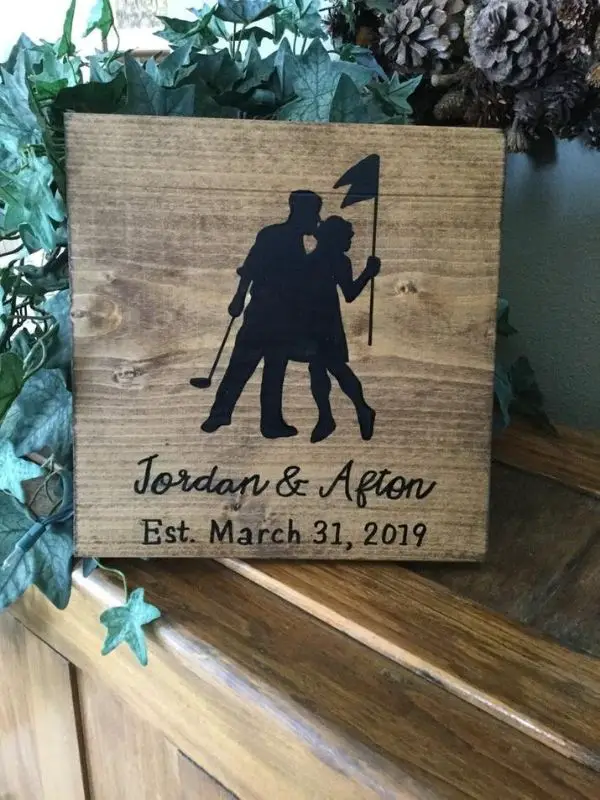 Sign by: Outwest-Design-Studio via Etsy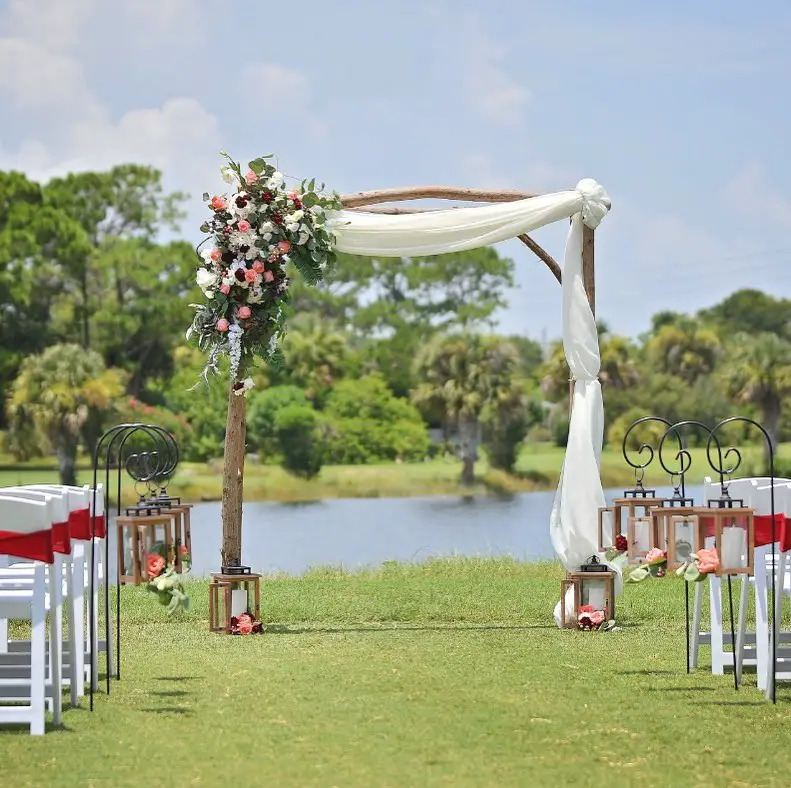 Photo by: hiddenlakesgolf via Instagram
RELATED: Outdoor Fall Wedding Aisle Decorations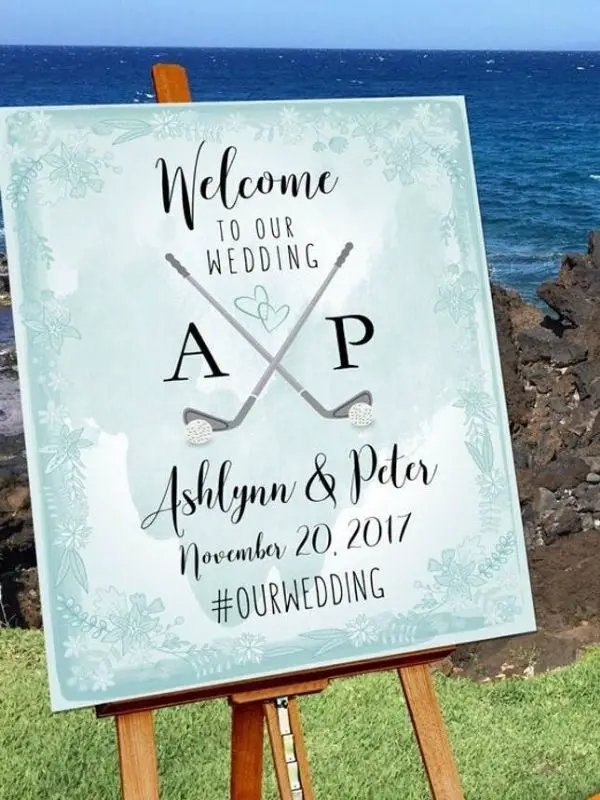 Sign by: Art-Parlor via Etsy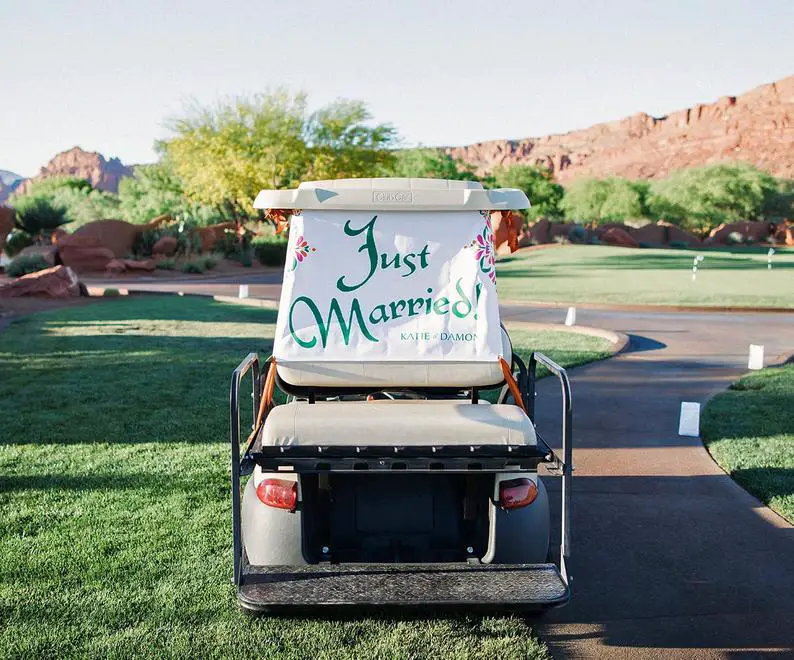 Banner by: designs-by-sarah-bmeyer via Etsy
Golf Themed Wedding Cake
A golf wedding theme cake can be as fun to create as the wedding itself. Visualize a wedding cake in the shape of a golf course or a traditional cake decorated with golf balls. You could have the bride and groom figurine cake topper positioned in a playing position. Your guests will be amazed! it will be the break they needed from their daylily routine.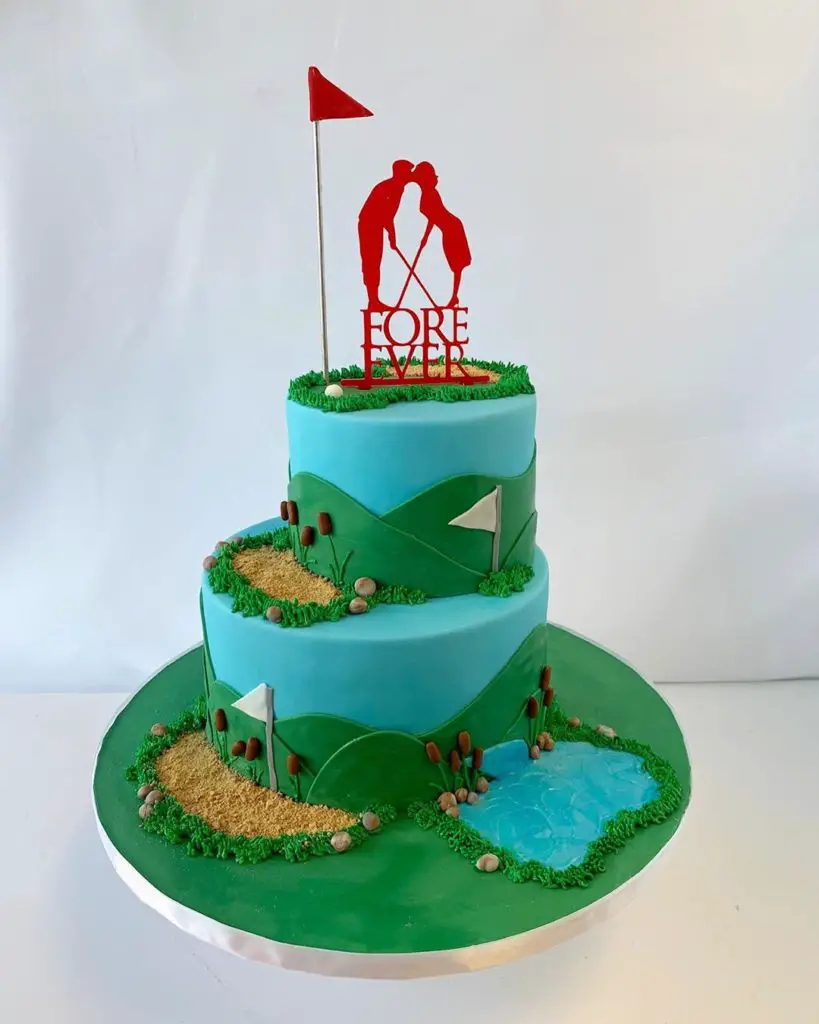 Photo by: Fluffy Thoughts Cakes via Instagram
Cake Topper by OMG-engravings on Etsy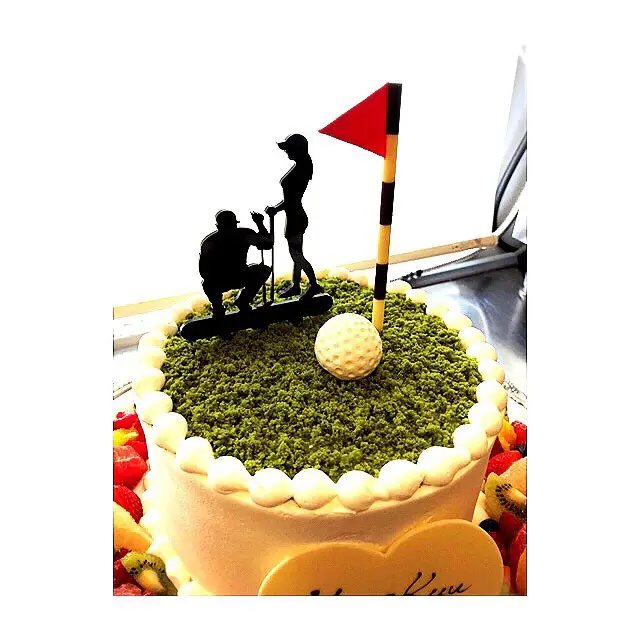 Photo by: gouda723 Cakes via Instagram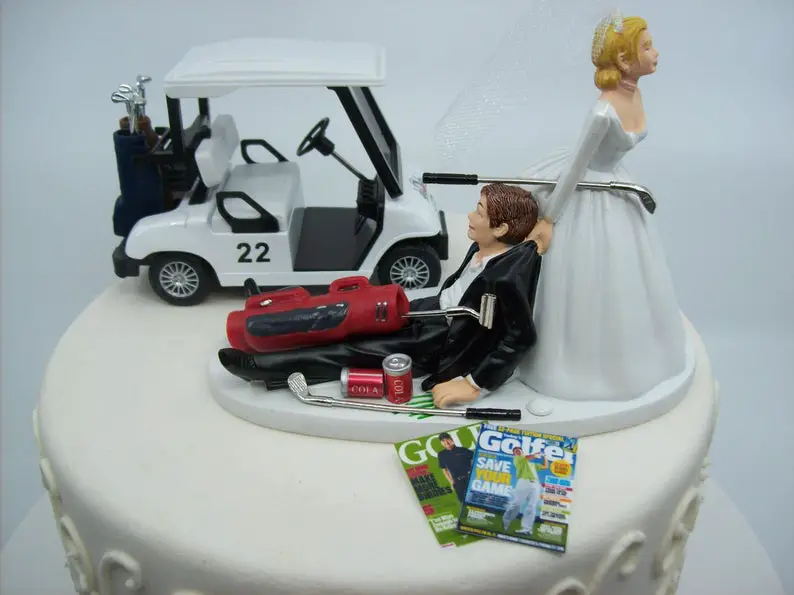 Cake Topper by mikeg1968 on Etsy
Golf Wedding Theme Favors Ideas
Decorate your reception tables with golf-related wedding party favors. consider choosing an engraved golf ball or a Divot fixer with your name and the wedding date or with your own printed picture. Those will make a nice wedding favors.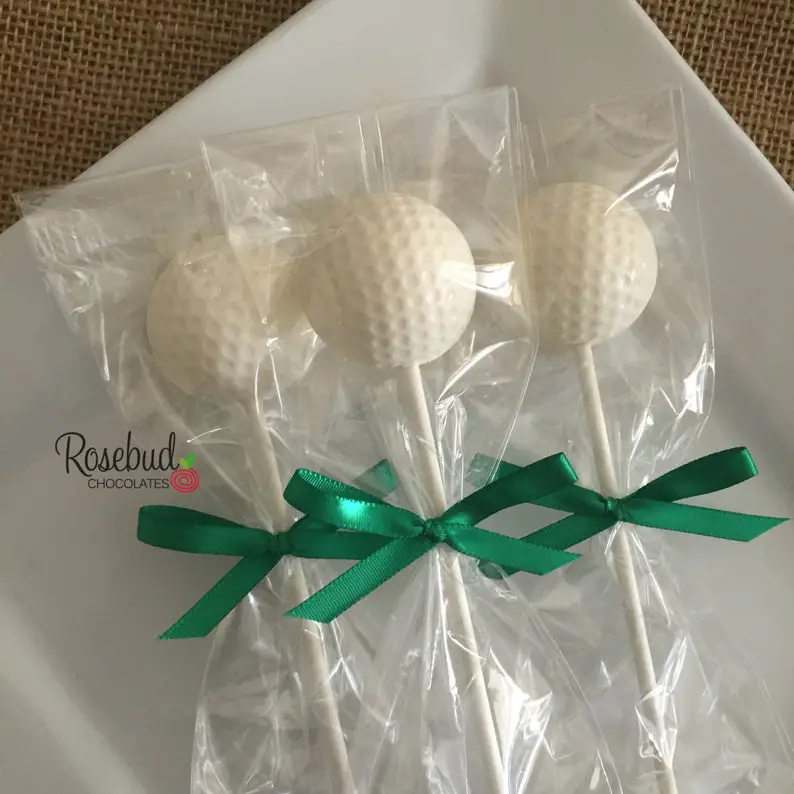 Candy by rosebudchocolates on Etsy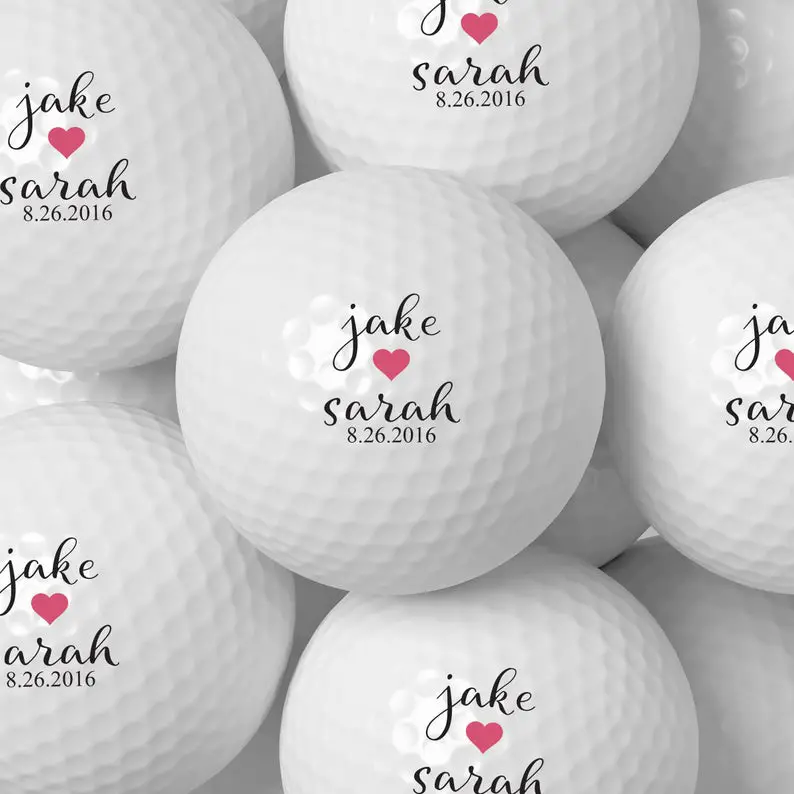 Golf Tees by Laser-Print-Co on Etsy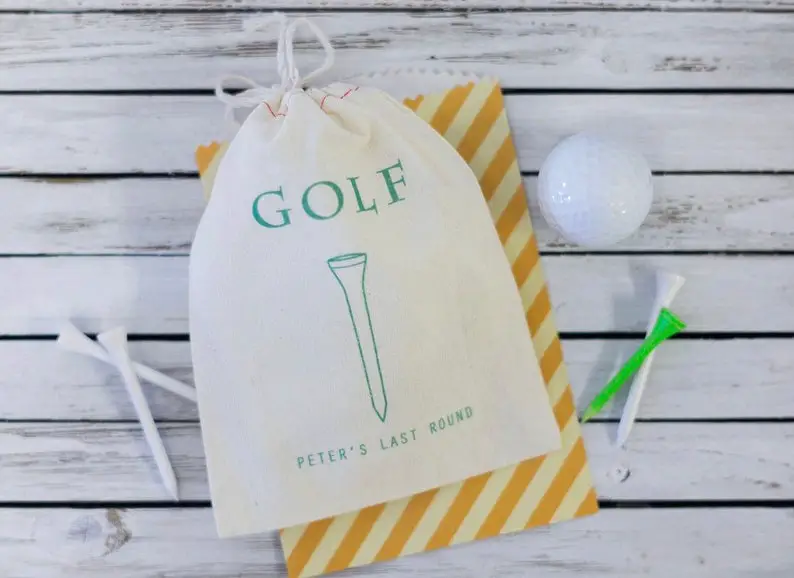 Golf Tees by pressedshop on Etsy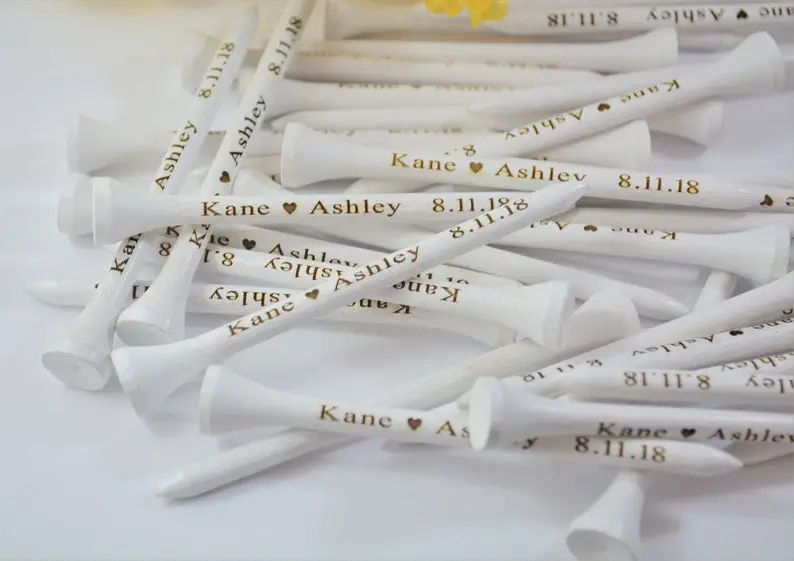 Golf Tees by X-calibur-Ink on Etsy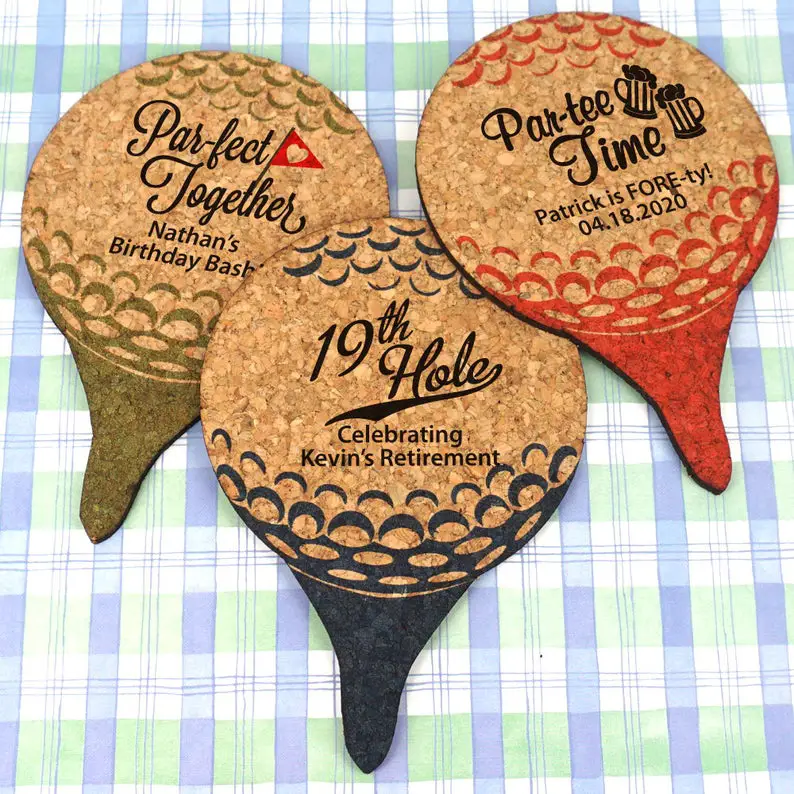 Golf Ball Marker by BestDayEverSpot on Etsy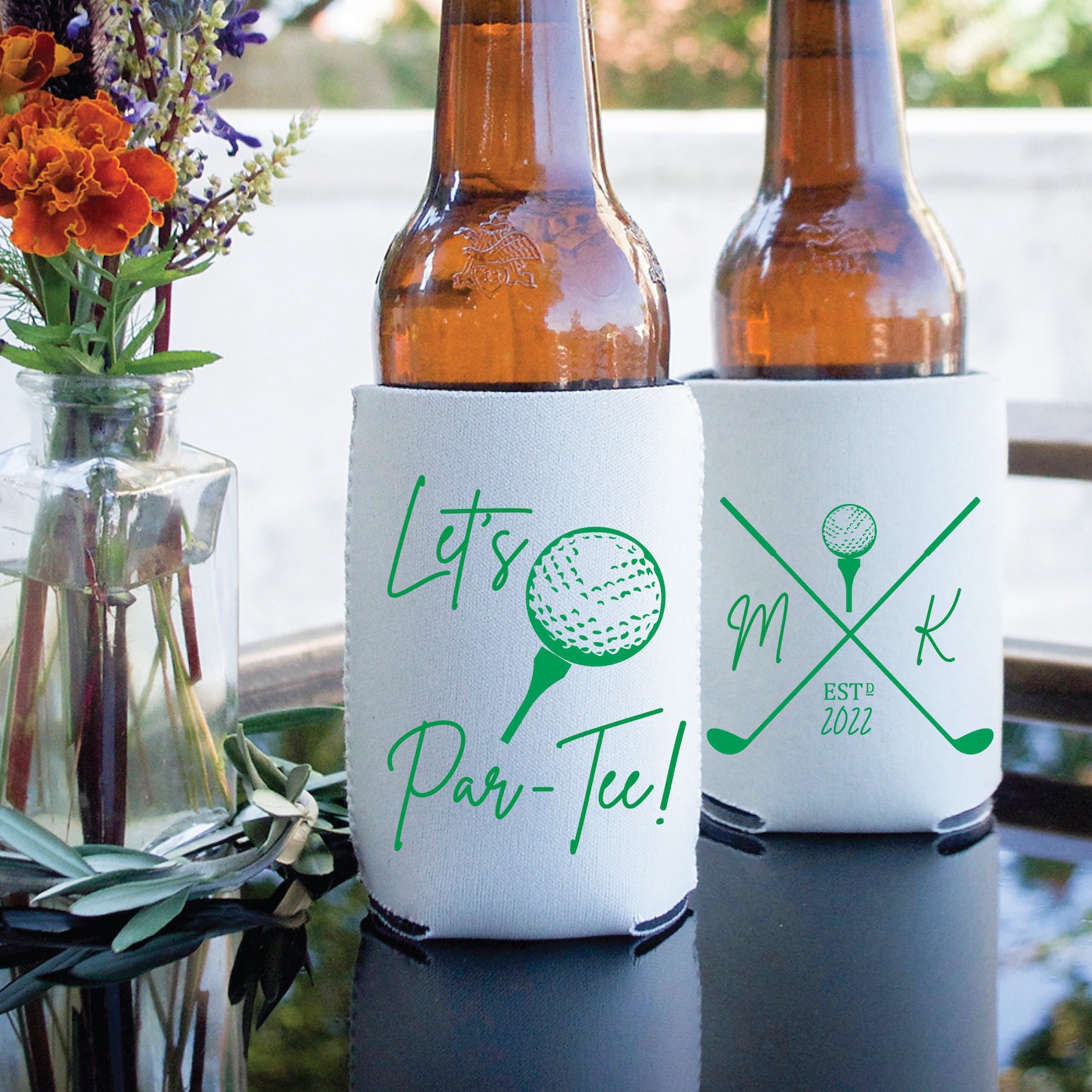 Can Coolers by Sip-Hip-Hooray on Etsy
NEXT UP: 10 Stunning Country Rustic Wedding Centerpieces on a Budget
Keep Planning With Us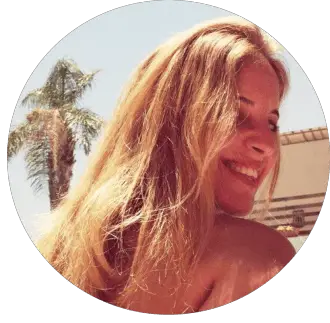 Kaden is an interior designer in her education who fell in love in designing weddings. Along with her husband, the wedding planner, Kaden specializes in creating content for weddings aim to fulfill brides dreams.