Last Updated on October 14, 2021 by Kaden
You want to stand out at your rustic-country-themed wedding, but you're on a budget. We can help! You won't believe the amazing ideas we have at under $20 to make your guests think you hired a professional designer! Here are 10 country rustic wedding centerpieces on a budget that will help you find inspiration for your table design.
You might also like: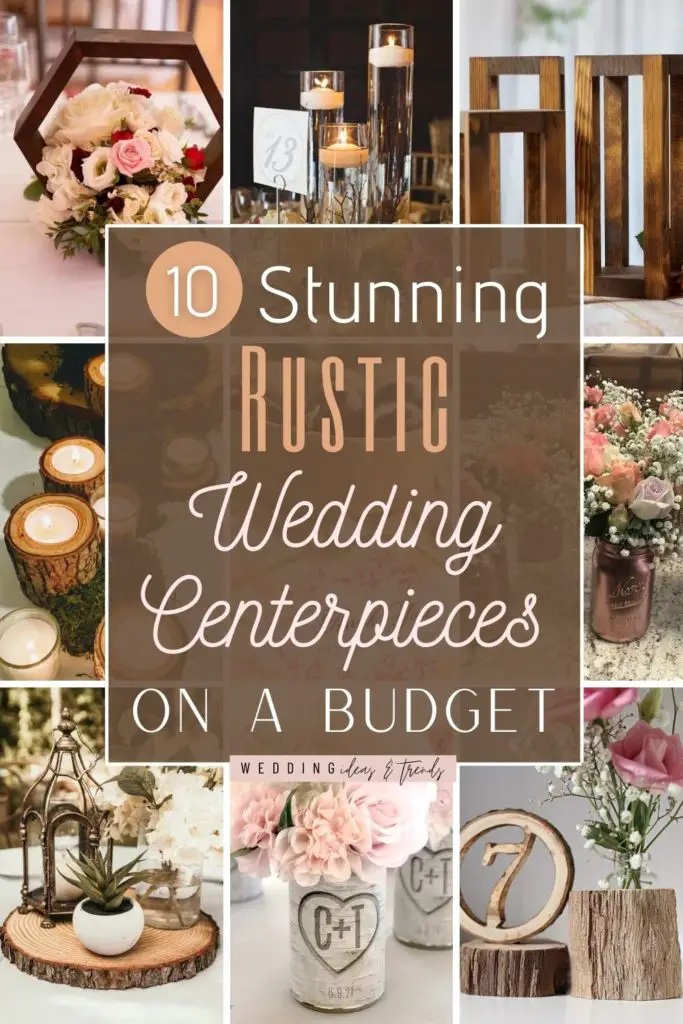 Read on for the best 10 country rustic wedding centerpieces on a budget you can use to make your table design look fabulous: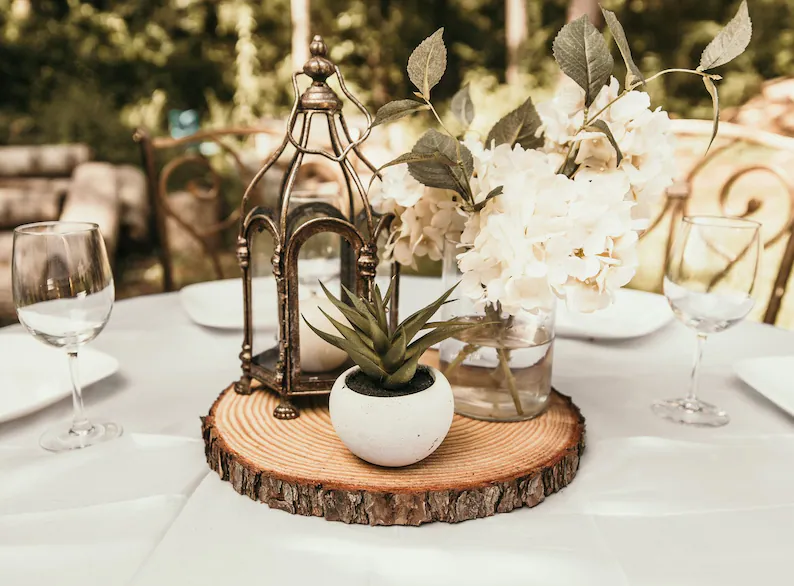 Put your personal stamp on your special day by using these beautiful wood slices for all your wedding centerpieces. Sleek and stylish, these wood slices come in an assortment of sizes and hues, making it easy to create an arrangement that is truly unique.
RELATED: 10 Beautiful Wooden Table Numbers For Rustic Wedding
Shop on: Amazon
Realistic-looking eucalyptus garland with white roses and lush greenery. The wedding guest table decoration will look elegant and unique! This rustic arrangement can also serve as a floral backdrop for photographing your big day! Create your perfect country wedding setting!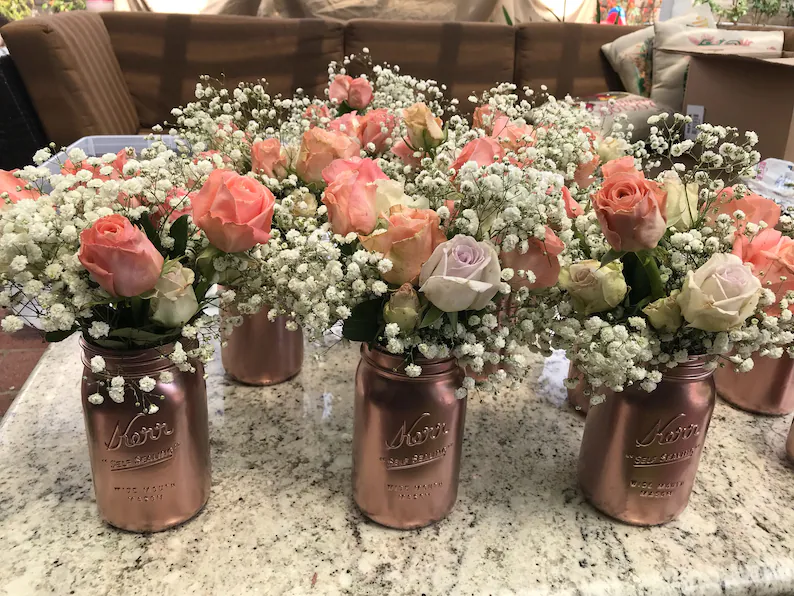 Shop on: Etsy
The best centerpieces for a rustic wedding are inexpensive and easy to set up. Perfect for a romantic backyard wedding.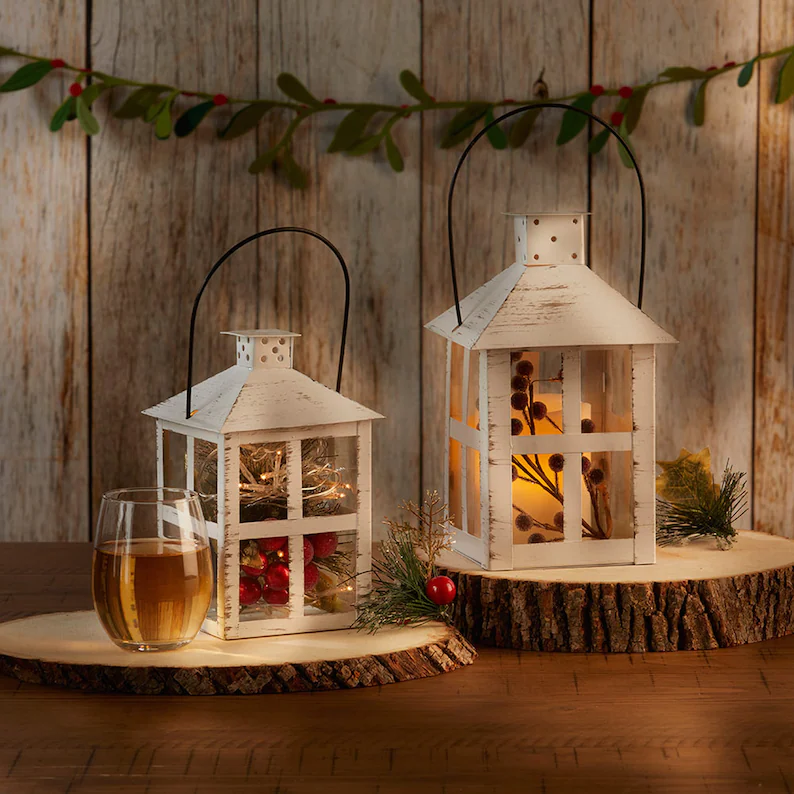 Shop on: Etsy, Amazon, MyWeddingFavors
An antique white metal lantern with a glass window and gold decoration is the perfect addition to any wedding table. These rustic wedding decorations make your big day even more special.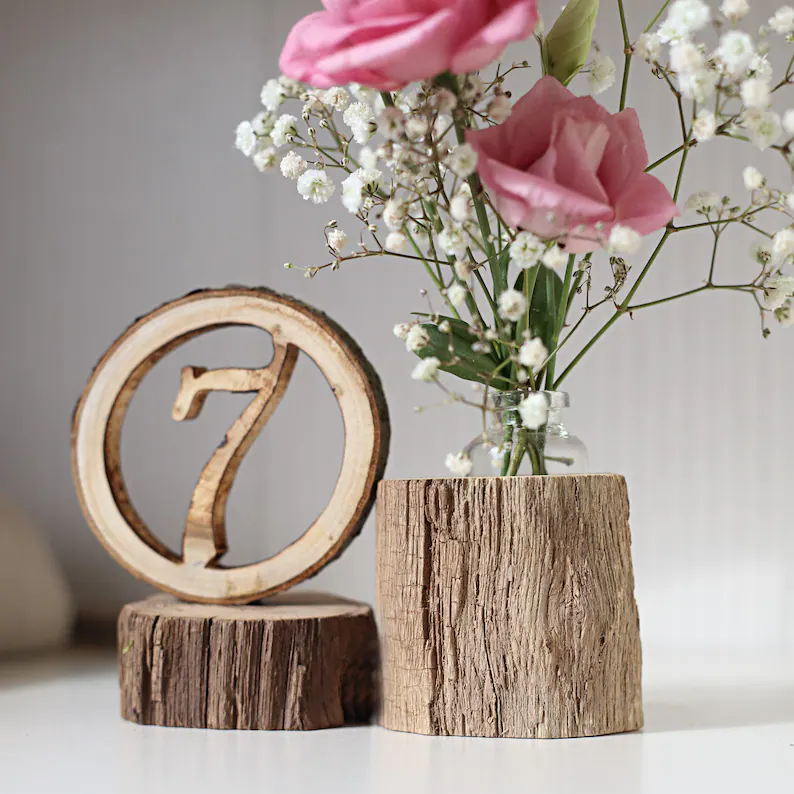 Shop on: Etsy
These rustic wood slice hand-cut Vase and table numbers and table numbers give your reception tables a unique yet elegant look. These rustic centerpieces are the ideal way to seamlessly tie your natural theme together.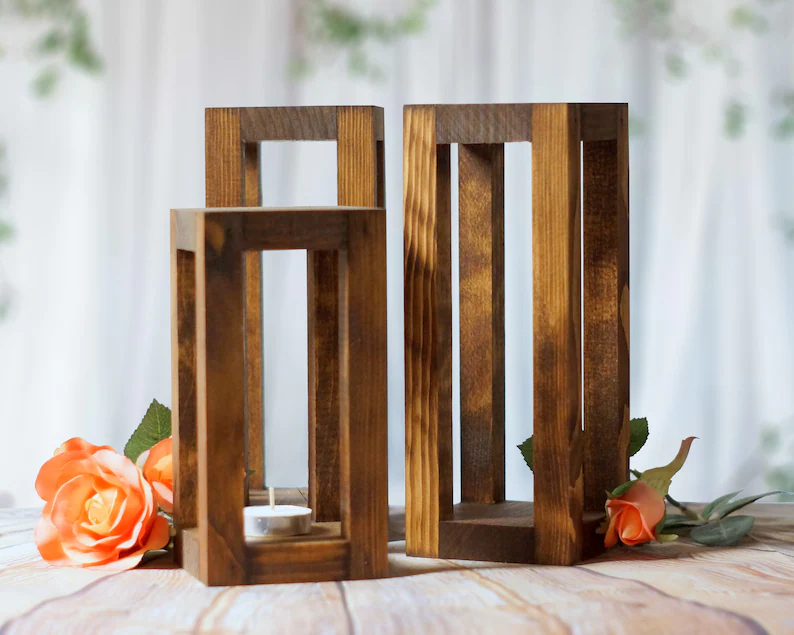 Shop on: Etsy
Rustic Wood Candle Lanterns give a warm and cozy look to any table. Handcrafted from reclaimed wood, they come in an assortment of wood colors. A simple centerpiece that is sure to grab compliments from your guests.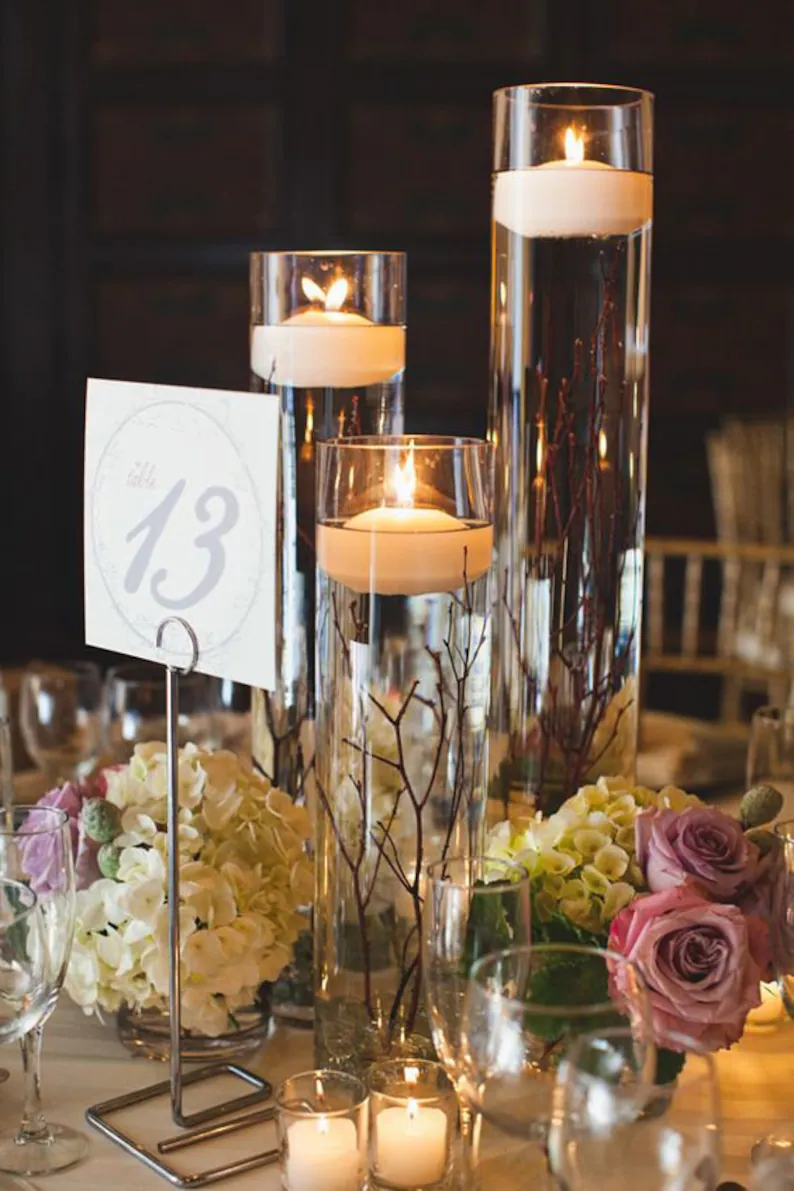 Shop on: Etsy
These gorgeous rustic centerpieces are a beautiful choice for your special day. With faux silk flowers and birch twigs resting in glass vases, they add a touch of nature to your wedding table design.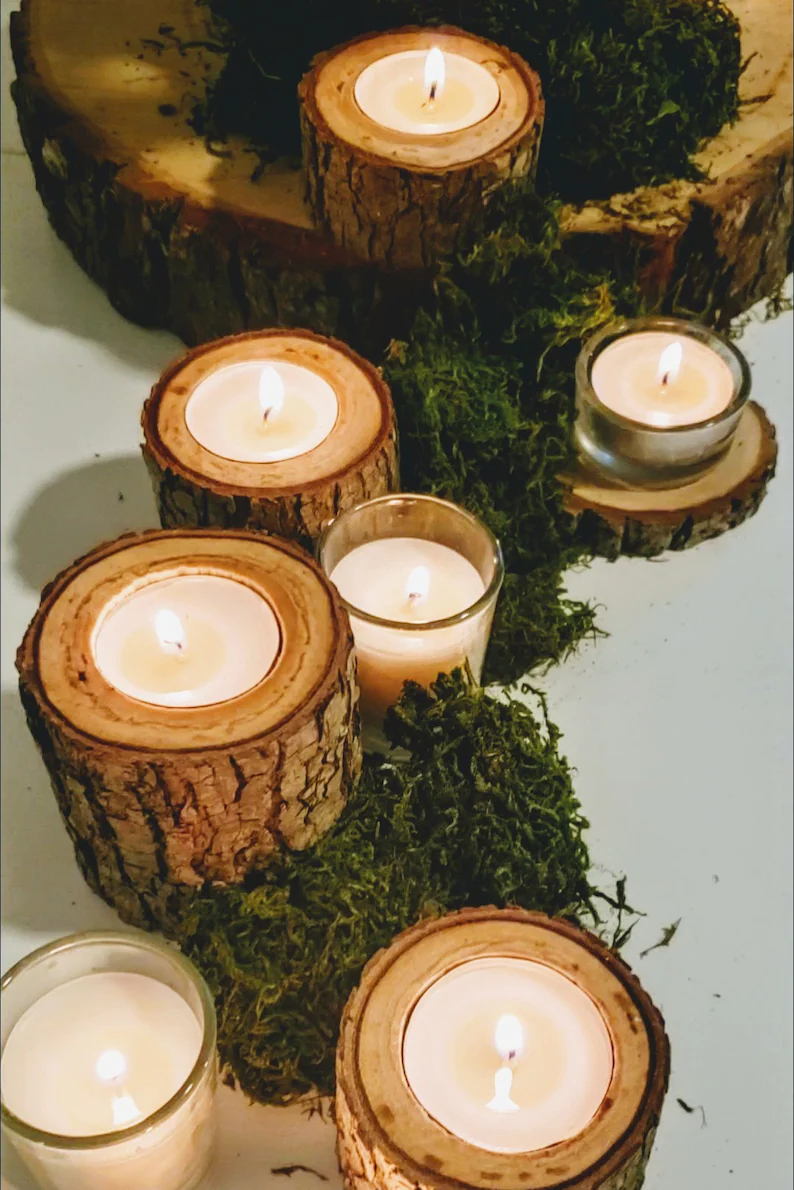 Shop on: Etsy
Choose these log candle holders to give your wedding a new, unique, and natural look. These will add a warm glow and set the tone for your rustic-inspired wedding. Each log is cut differently to give that woodsy style.
Shop on: Amazon
Vintage milk bottle and a rustic style rope design. Blend rustic style with a dash of romance for an outdoor spring wedding that is timeless and chic.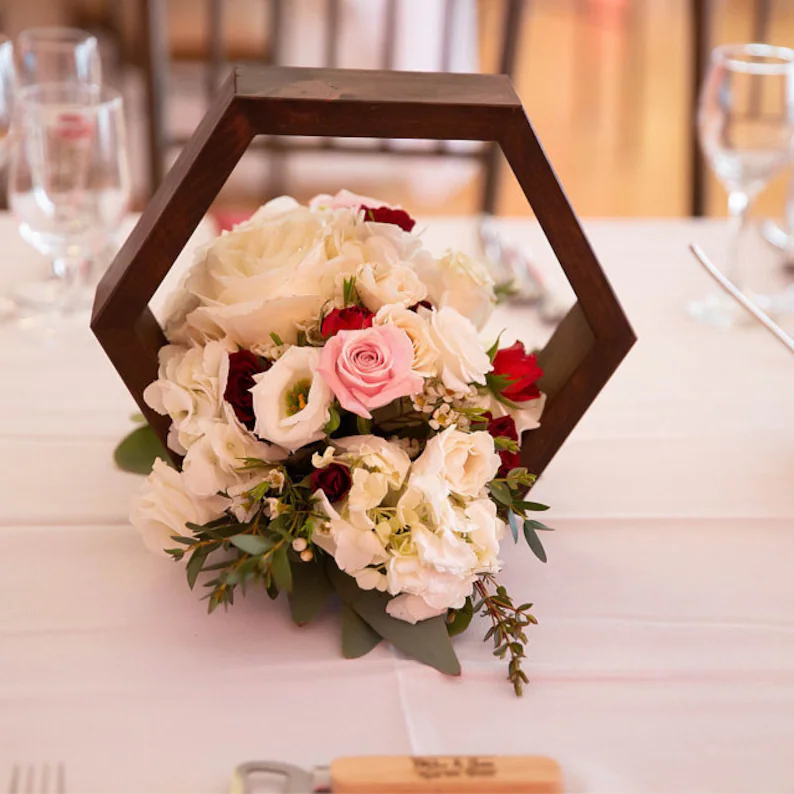 Everyone will love these beautiful wooden hexagon wedding centerpieces. They are perfect for the modern couple who want a simple yet elegant look.
Shop on: Etsy
DIY PROJECT
Start saving your metal cans! Easy DIY decoration for a rustic wedding:
– Download these DIGITAL PRINTABLES.
– Print them yourself and wrap them around an empty 14oz can.
– All you left to do is fill the cans with flowers and you'll get perfect country rustic chic centerpieces on a budget.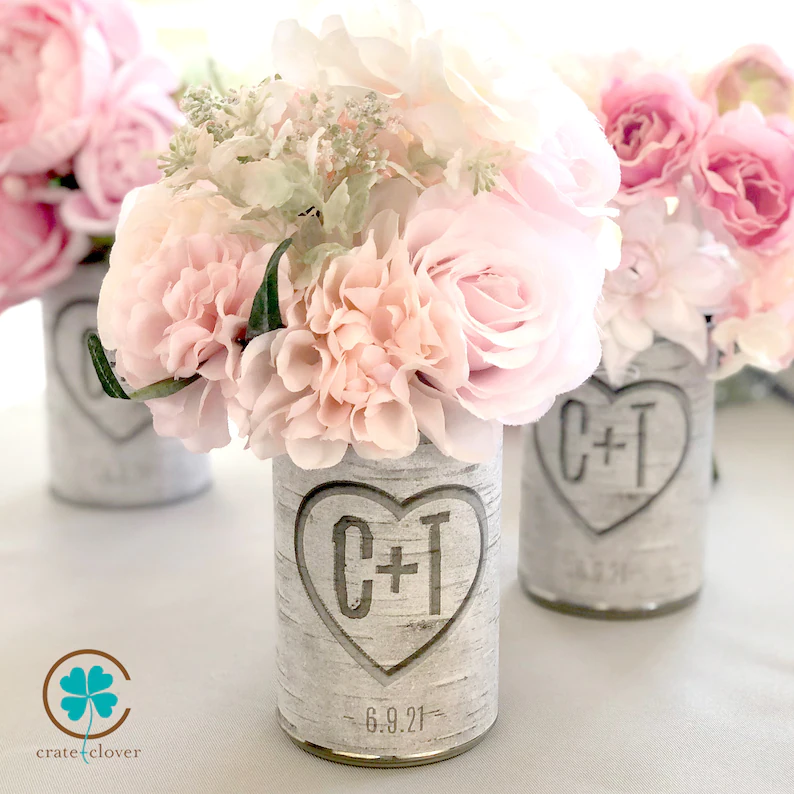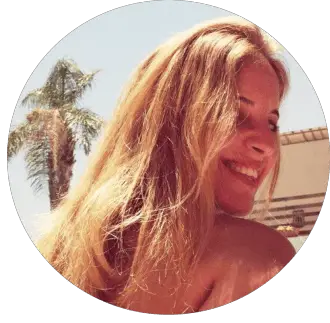 Kaden is an interior designer in her education who fell in love in designing weddings. Along with her husband, the wedding planner, Kaden specializes in creating content for weddings aim to fulfill brides dreams.