Last Updated on October 11, 2021 by Kaden
Wedding favors are given to all guests who have been invited to the wedding reception. It has become a tradition to thank the wedding guests for their consideration, their gifts, and help in any way given to the bride and groom in making the wedding a special occasion.
We don't need to spend a lot of our precious wedding budget to show appreciation to our guests. Guests need to know that we care and love seeing them at our wedding ceremony. All they need is something to take home with them to remember the occasion.
Here are my favorite adorable and affordable wedding favors under $1,
I promise, your guests will certainly love to receive any of them!
I hope you like these products! Just so you know, i may receive commissions on purchases made from the links on this page. Thank you if you use our links, i really appreciate it!
15 Wedding Favors Under $1
---
These handmade paper flower seed paper heart favors are the ideal choice for green-oriented, environmental couples. Each paper seed is made from recycled materials as well as the favor cards. Beyond that, the gift itself is so romantic and beautiful, and guests will have a reminder of the love shared that grows year after year.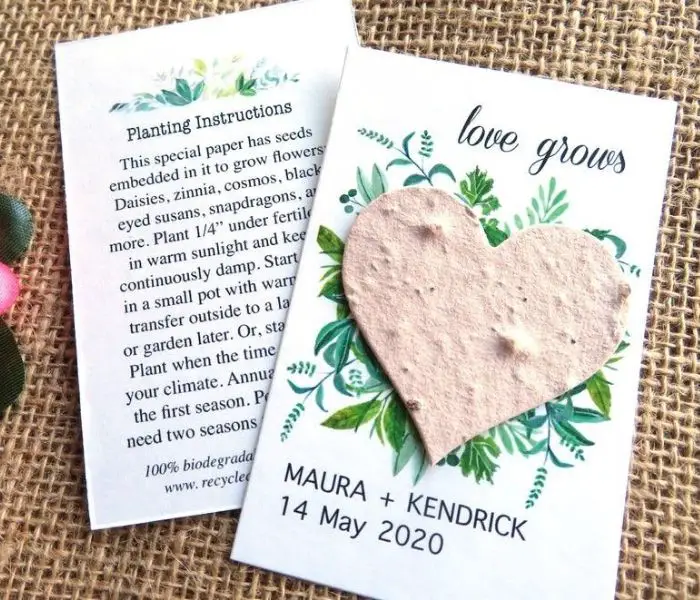 By: Seed-Wedding-Favors
Shop on: Etsy
Share your love for donuts and each other with "donuts about each other" wedding favors. Package your favorite donuts with some personalized labels and you're ready for the big day.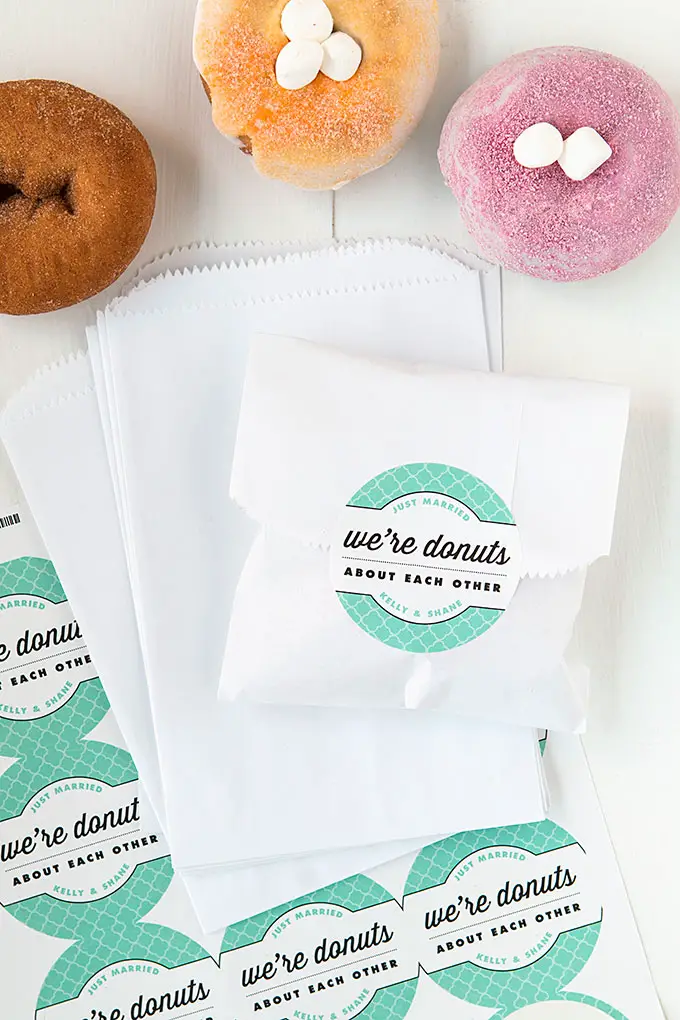 Adapted from Evermine
RELATED: Affordable & Tasty Edible Wedding Favors
These miniature white heart soaps are goats' milk base, coconut oil, and lavender fragrance. A simply elegant and beautiful gift for a wedding, and it's smells amazing!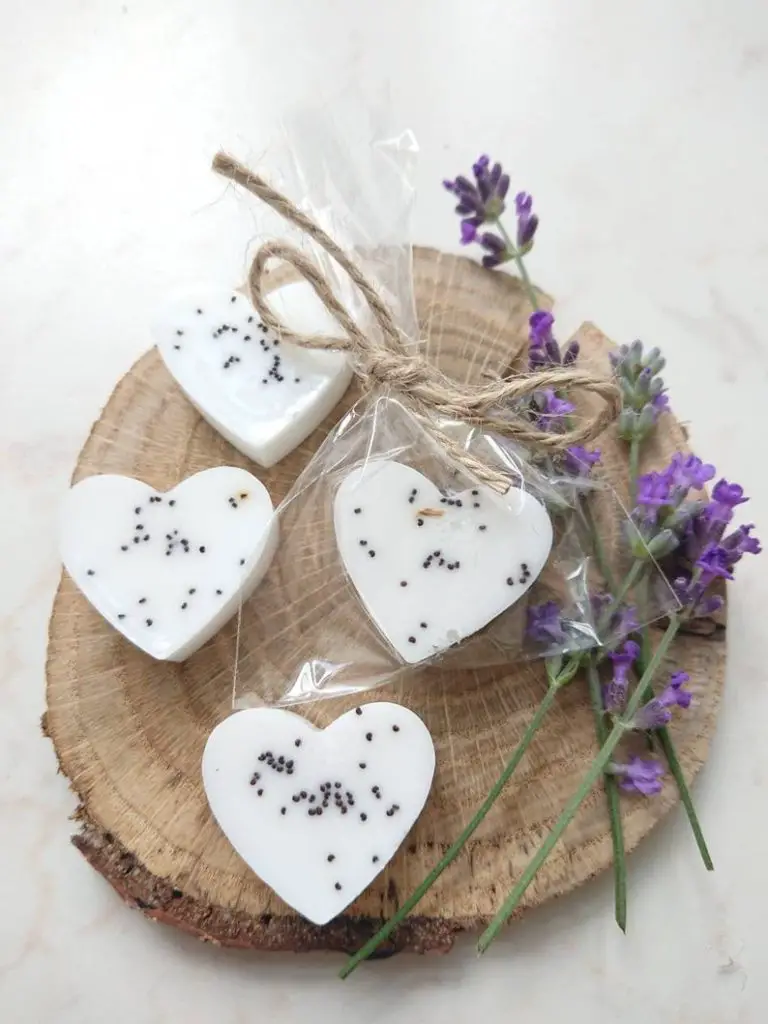 By: Buttercup-Goods
Shop on: Etsy
RELATED: Best Pampering Spa Themed Bridal Shower Favors
Make your guests smile every time they open the fridge with this simple and sweet wedding favors magnet.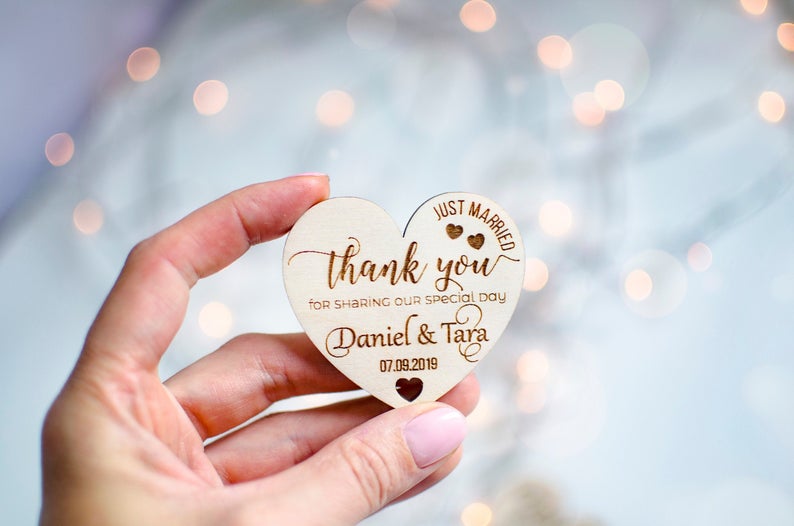 By: Dream-Light-Design
Shop on: Etsy
RELATED: Rustic Country Wedding Favors Your Guests Will Love!
What is more suitable, for winter wedding favors is better than a hot, sweet cup of tea personalized with your name and wedding date.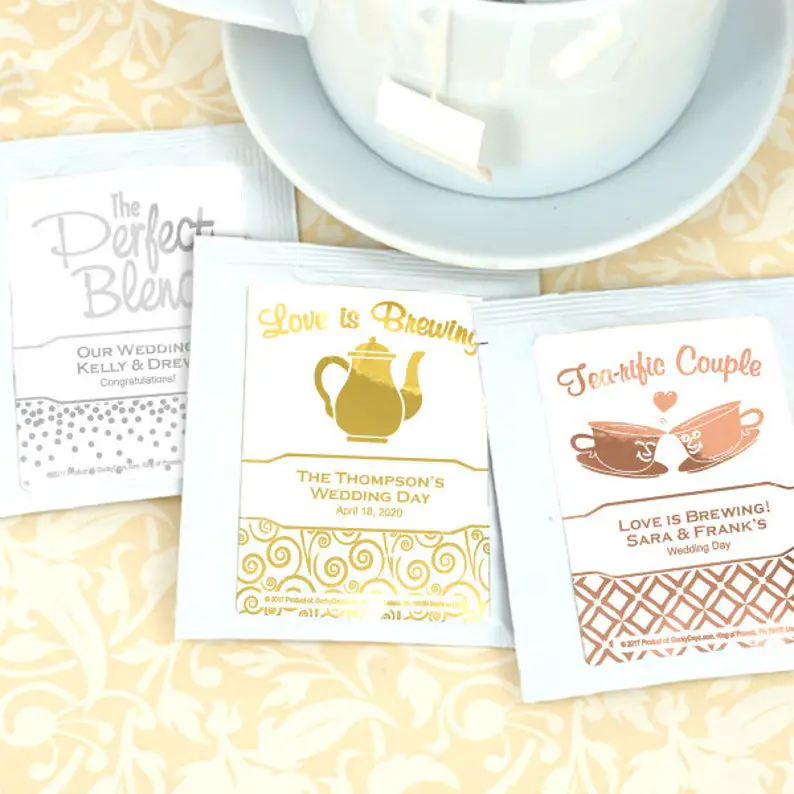 By: Best-Day-Ever-Spot
Shop on: Etsy
RELATED: Winter Wedding Favors Your Guests Will Love
Mint To Be wedding favor stickers Tic Tac ❤️
Shop on: Amazon
For cute and functional wedding favors under $1, class up these simple collapsable neoprene beer koozies ( On Amazon) with wedding labels that say, "To have and to hold, and to keep your beer ice cold."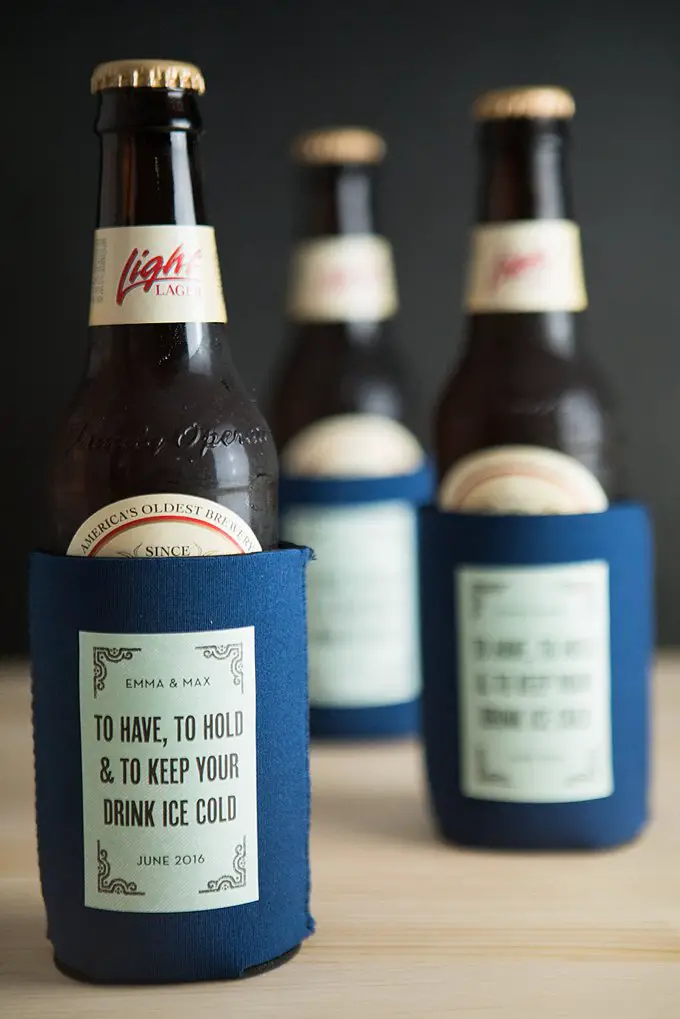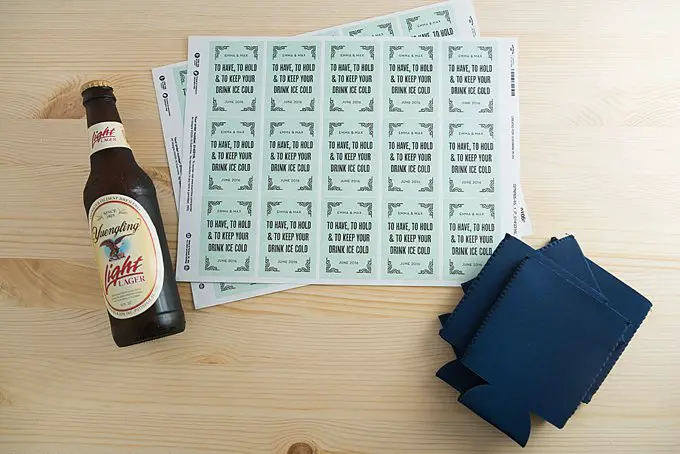 Adapted from Evermine
RELATED: Navy Blue Nautical Themed Wedding Favors
Super cute cactus tealight candles, with 6 different plant designs will look amazing for an outdoor wedding as a table decoration as well as a useful and decorative wedding favor your guests will absolutely adore.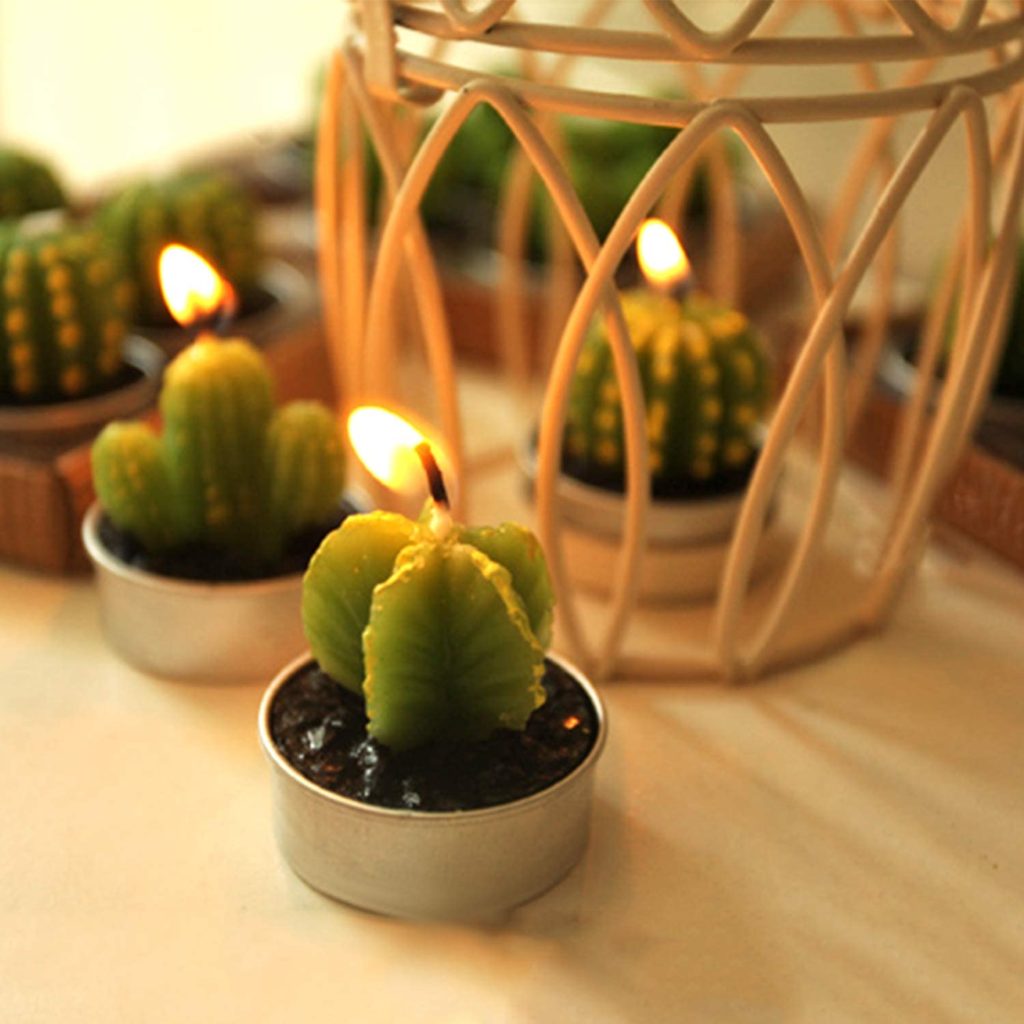 Pretty pillow candy box, useful key openers, elegant silk ribbon, and white classic gift tags. Suitable for vintage and rustic wedding themes.
Shop on: Amazon
What complements a rustic wedding more than a clean white and brown color scheme?
Shop on: My Wedding Favors
In love with the Rustic Style? Read my post on Rustic Country Wedding Favors for Guests.
Share the sweet love with your nearest and dearest with these golden caramel corn wedding favors packaged in cellophane bags with sweet, personalized favor tags.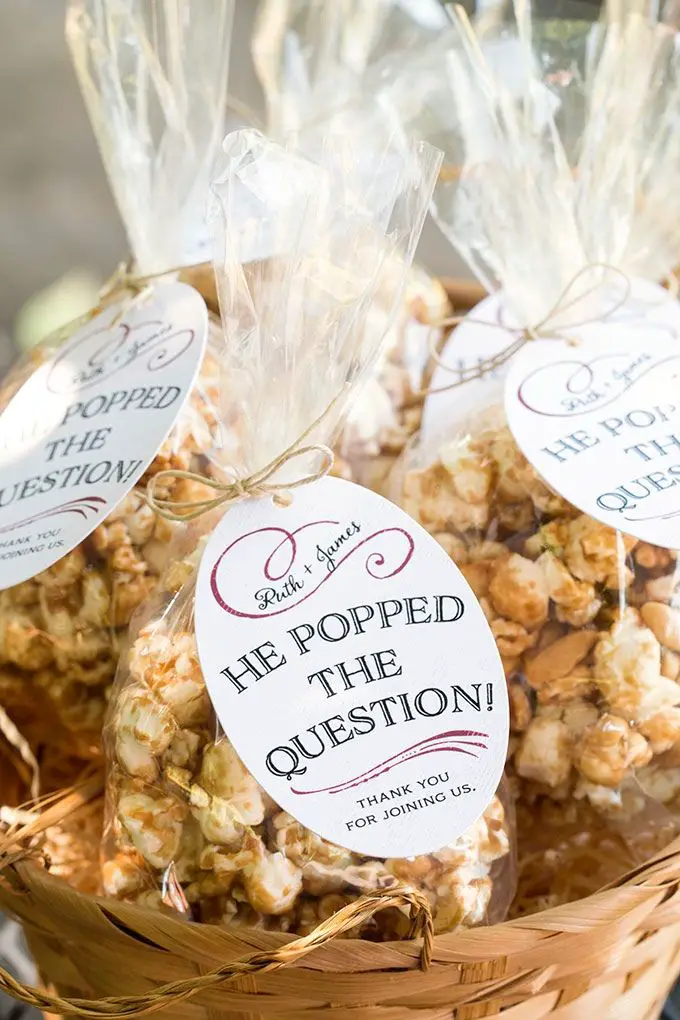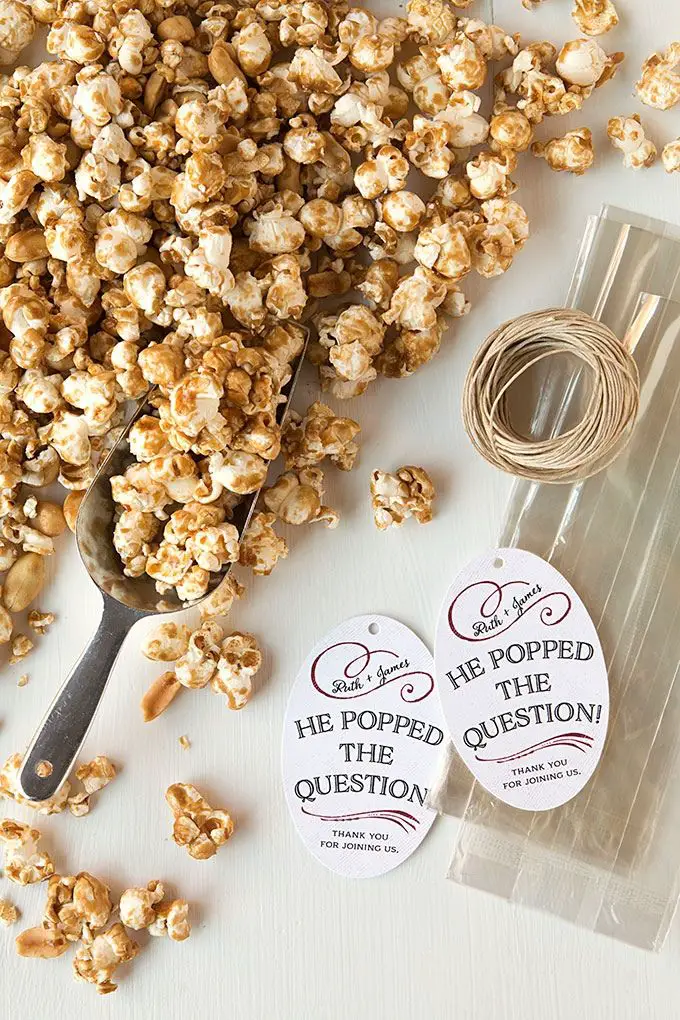 Adapted from Evermine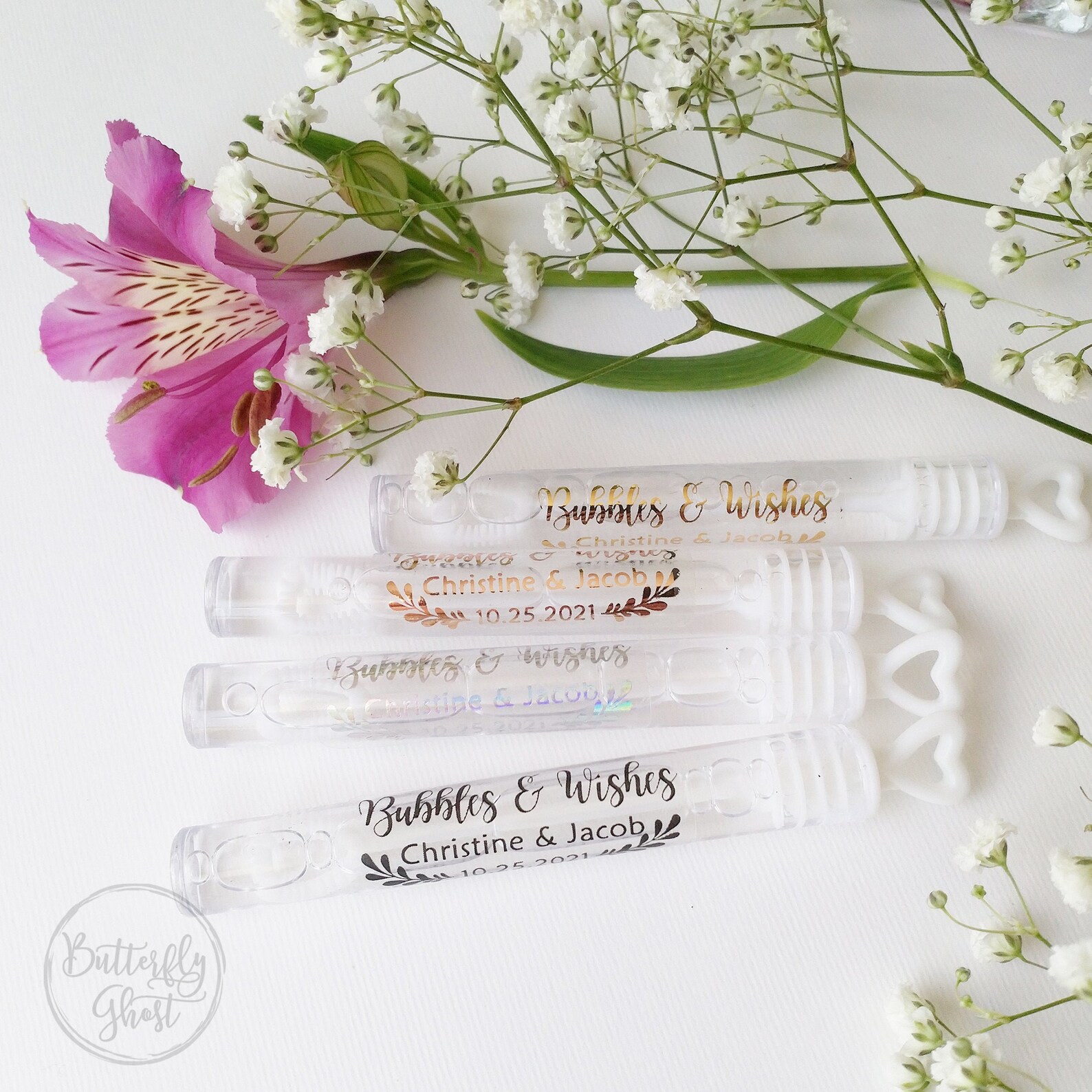 This wedding favor will create an interactive and fun atmosphere for your guests. Perfect fit for a beach outdoor wedding.
Rose Gold Foil Labels by ButterflyGhost – Shop on Etsy
White Heart Bubble Wand – Shop on amazon  
RELATED: Awesome Summer Wedding Favors Under 2$
Looking for a sweet favor for your guests that won't break your budget? Prettily packaged candies fit the bill! Scroll down for all the details to create your own easy, one-of-a-kind DIY favors!
What you'll need:
Burlap and lace scallop tags in color: Sea Glass
Hershey's Kisses
Tiny Ivory Organza Bags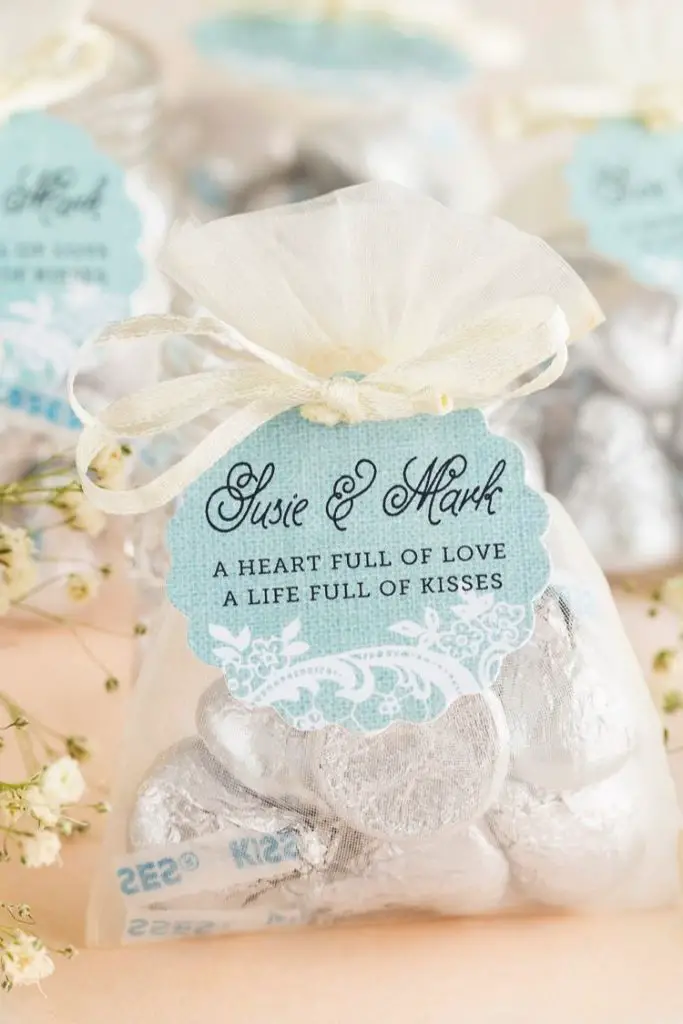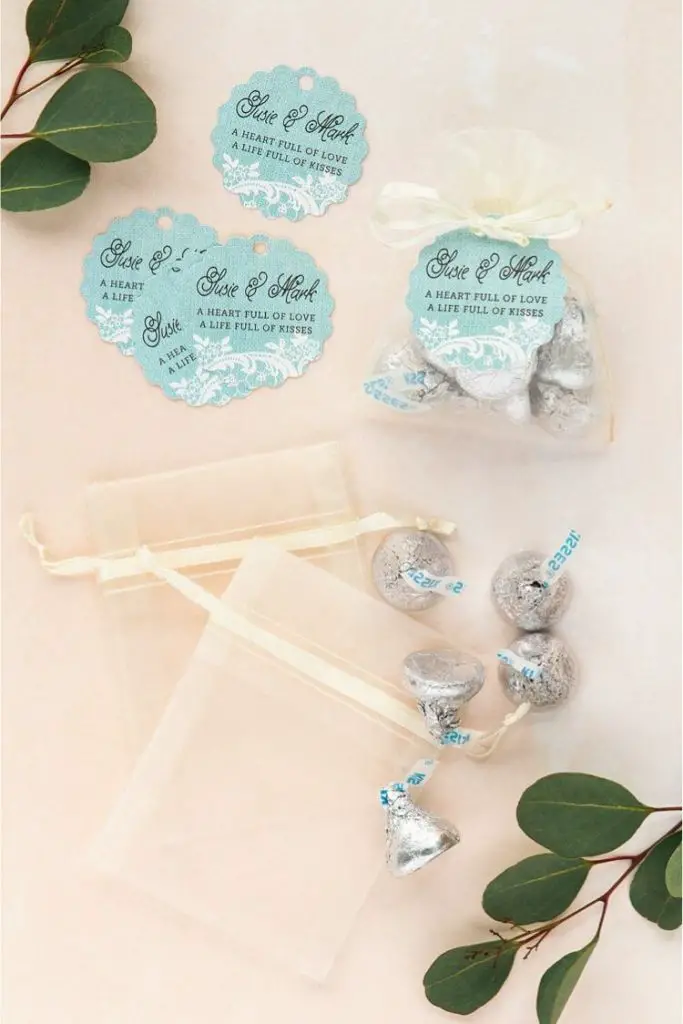 Adapted from Evermine
Elegant and beautiful Personalized Bookmark wedding favors that your gusset will cherish! Amazing for a vintage wedding.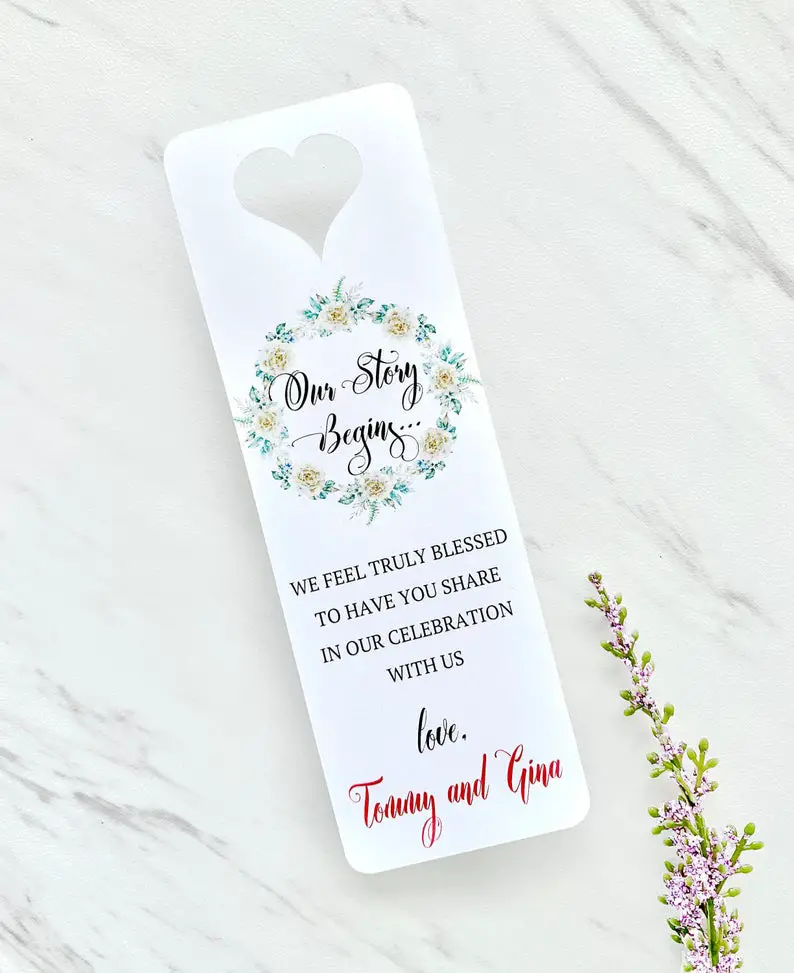 Shop on: Etsy
Widely perfect for travel-themed or destination wedding favors.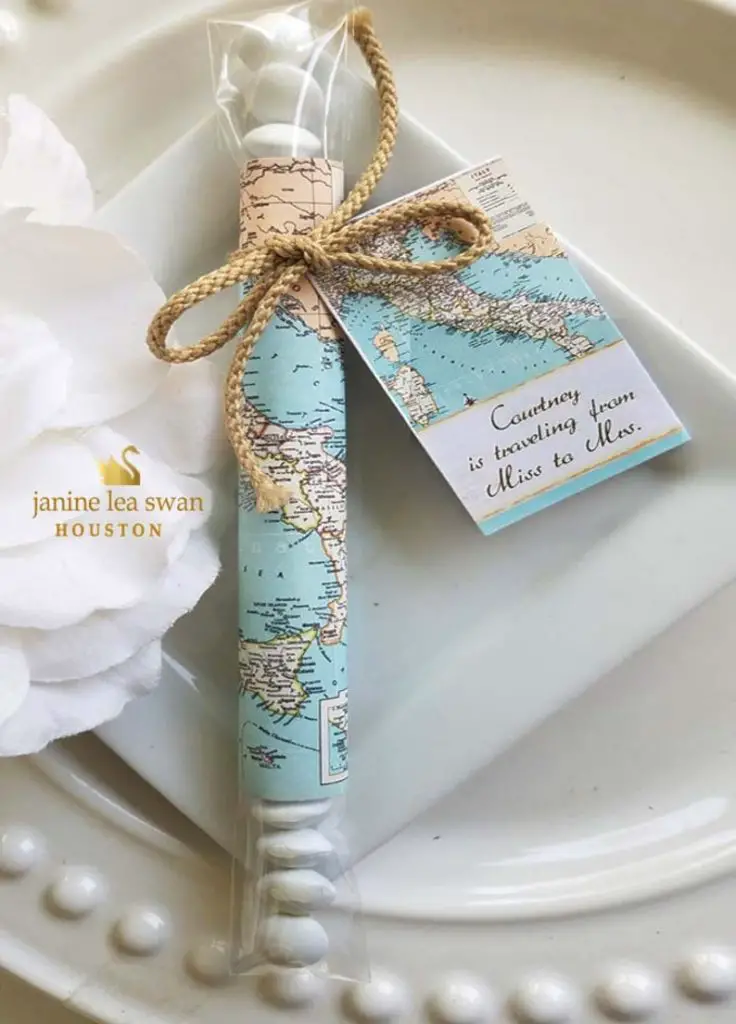 Shop on: Etsy
RELATED: 19 Best Ideas for Beach Wedding Party Favors
Wedding Favors most suited to the wedding are the ones that reflect you and your spouse's personal style and personality. So pick Wedding Favors Under $1 that you personally love and that your guests will appreciate.
* Hey you Brides! keep in mind, this post contains affiliate links. If you purchase a product or service with the links that I provide I may receive a small commission. There is no additional charge to you! Thank you for supporting my blog so I can continue to provide you with helpful wedding stuff (:
You may also like:
For more inspiration on wedding favors check out my Pinterest page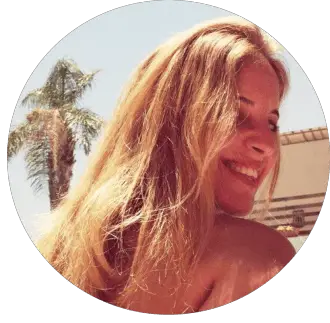 Kaden is an interior designer in her education who fell in love in designing weddings. Along with her husband, the wedding planner, Kaden specializes in creating content for weddings aim to fulfill brides dreams.