Last Updated on December 13, 2021 by Kaden
Weddings are typically a family and friends celebration. So when certain loved ones are missing it can be a sensitive situation for everyone involved.
It's natural to want to represent those in heaven by keeping them close to your heart before you get to say "I do."
A simple wedding Memorial sign, photograph, or reserved empty seat will be a heartfelt addition to your Wedding decoration and will go perfectly with any wedding theme.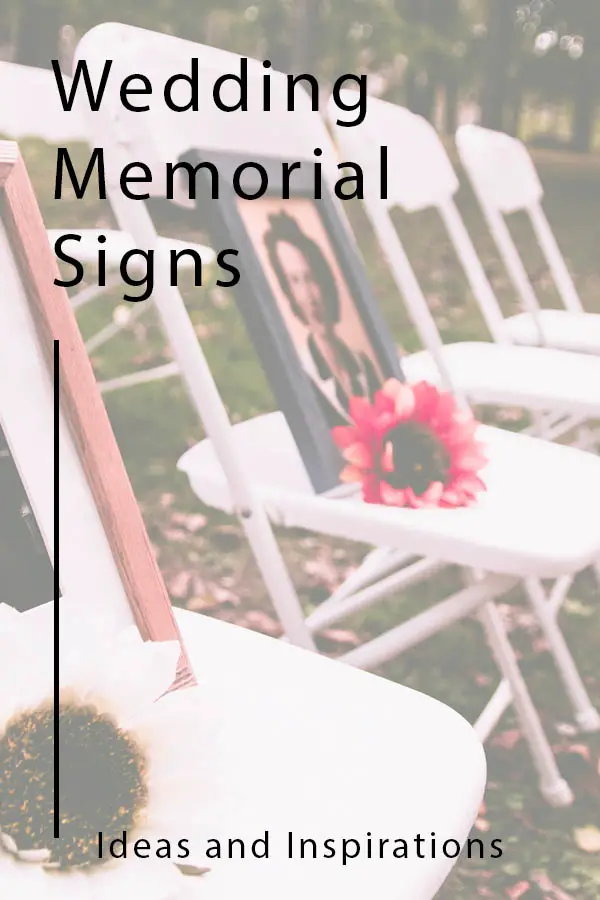 You might also like: Amazing Wedding Welcome Signs – Wood, Acrylic, Printed, and Mirror
I hope you like these products! Just so you know, i may receive commissions on purchases made from the links on this page. Thank you if you use our links, i really appreciate it!
20 Wedding Memorial Signs Ideas and Inspirations
When our loved ones are no longer with us, it can be comforting to have a memento, of a memory sign to honor their time in your lives and to cherish their memories.
We Know You Would Be Here Today if Heaven Wasn't So Far Away Sign – Wedding Remembrance Sign
Shop on Amazon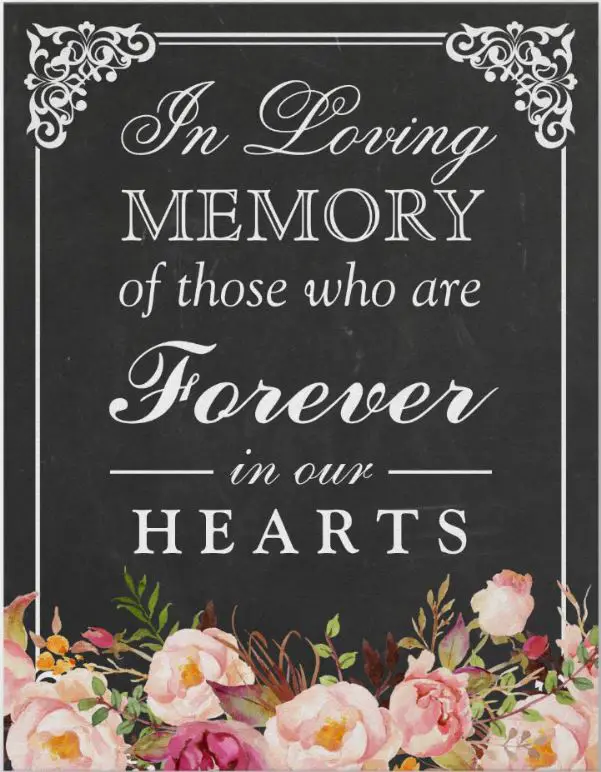 Shop on Zazzle
Handcrafted banner reserved in loving memory of those who are forever in our hearts.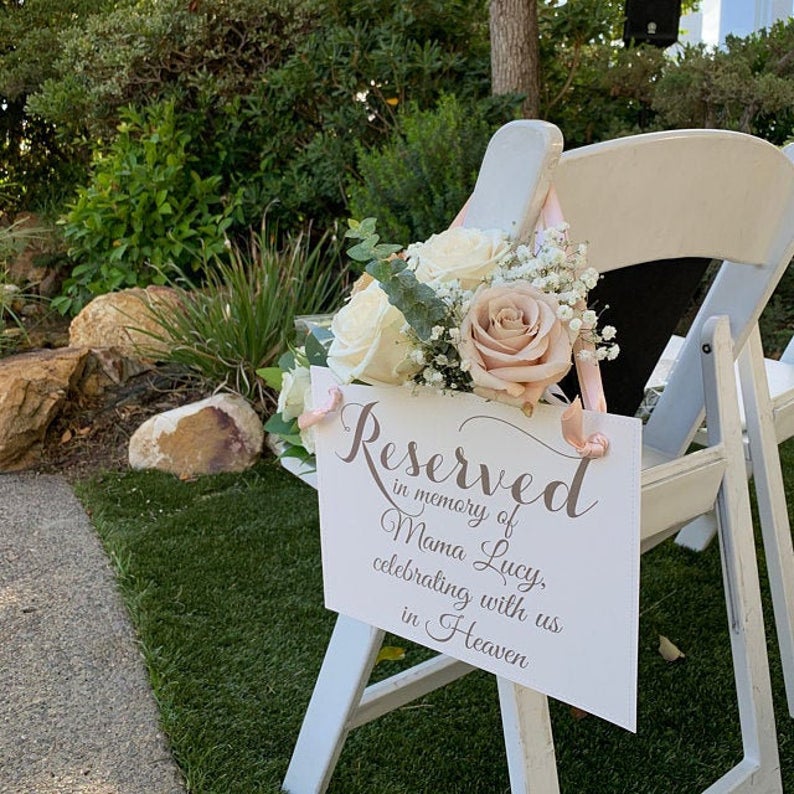 Shop on Etsy
RELATED: 10 Unique Ideas for Bride and Groom Chair Signs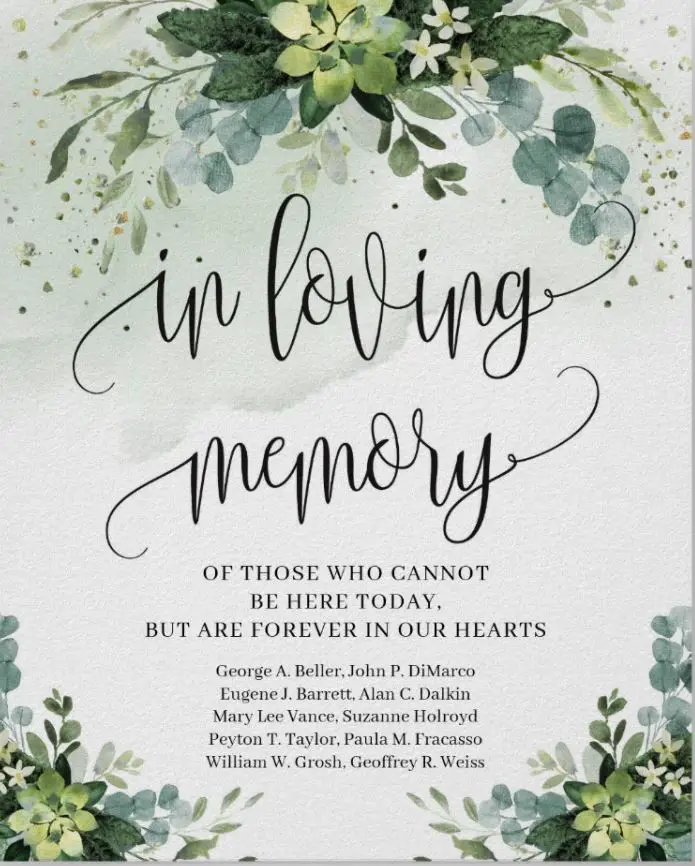 Shop on Zazzle
Honor your loved ones with a beautiful clear wedding memorial acrylic sign that sits elegantly, wherever you display it. 
Shop on Amazon
RELATED: 10 Stunning Clear Acrylic Wedding Welcome Signs
They walk beside us every day, Unseen, unheard but always near Still loved, still missed and very dear.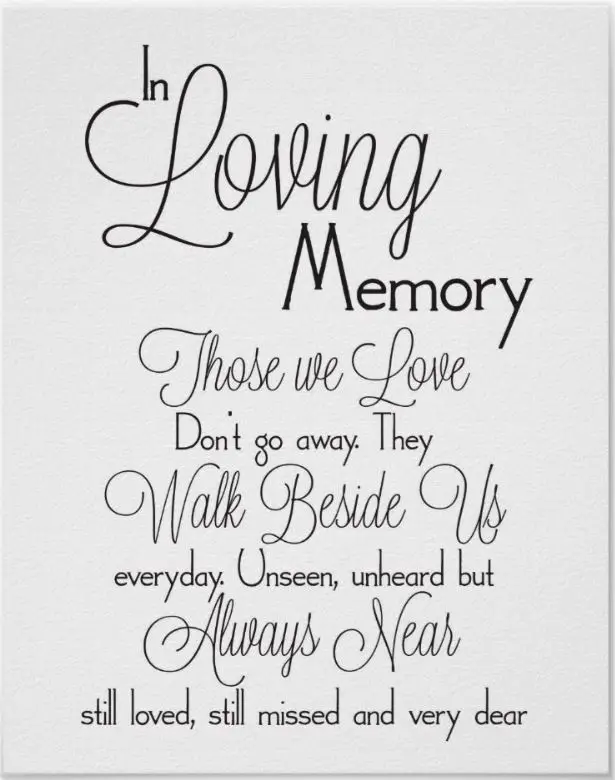 Shop on Zazzle
This light shines in loving memory of those watching from heaven wedding memorial sign. A great touch to display on a memorial table at your wedding table on your big day.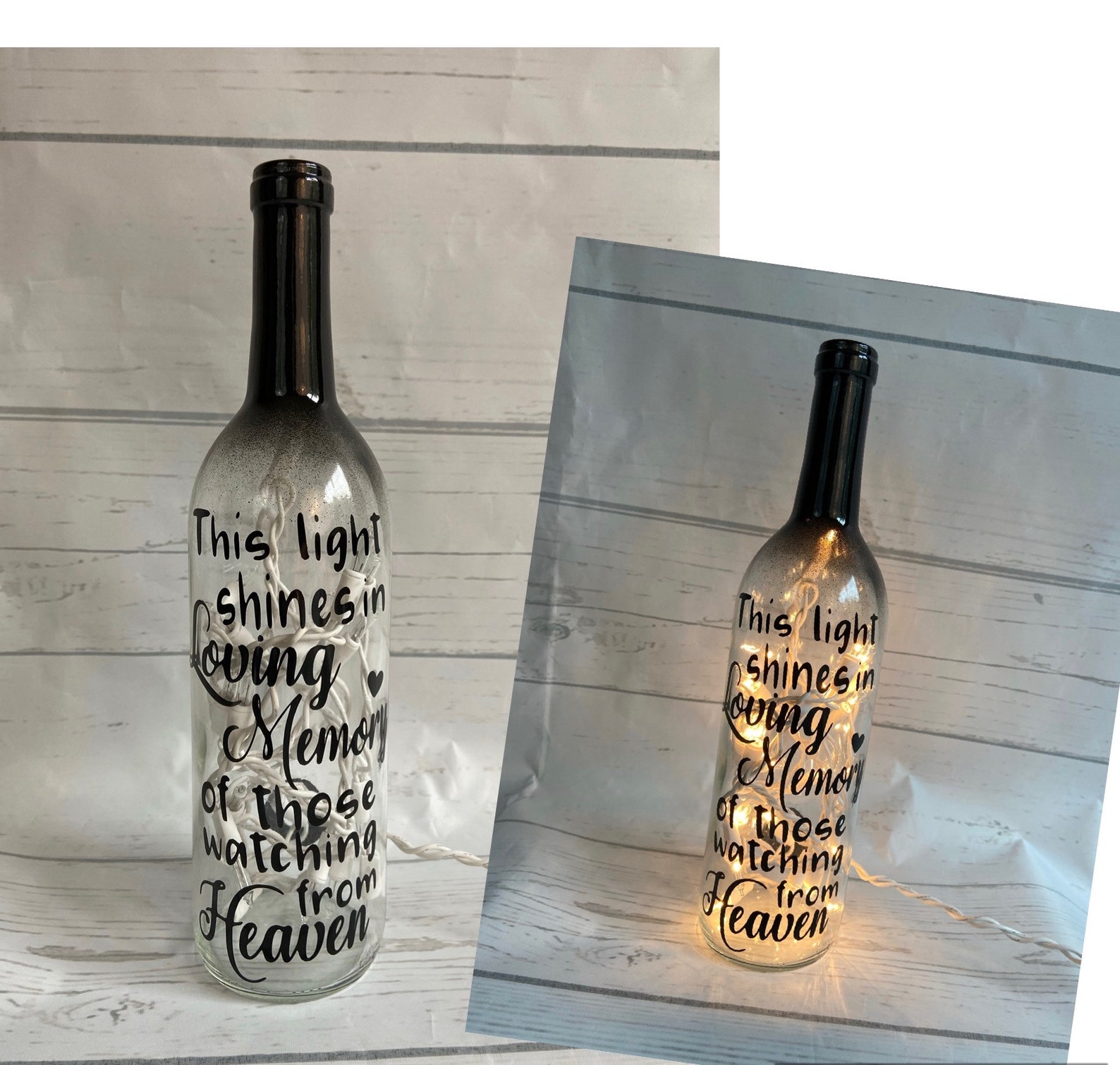 Shop on Etsy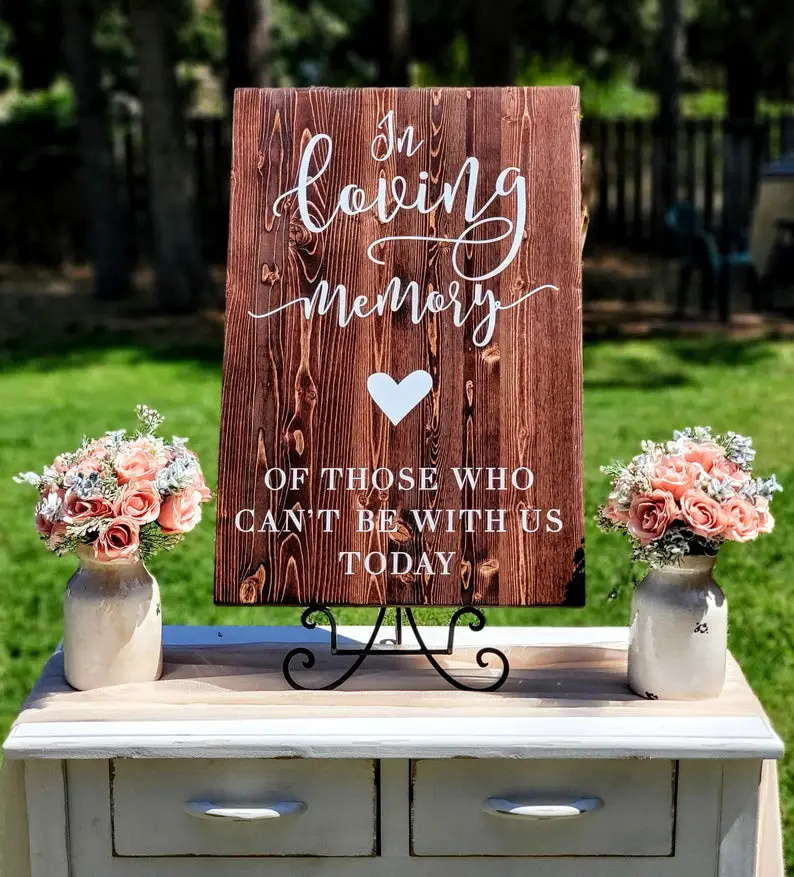 Shop on Etsy
Shop on Etsy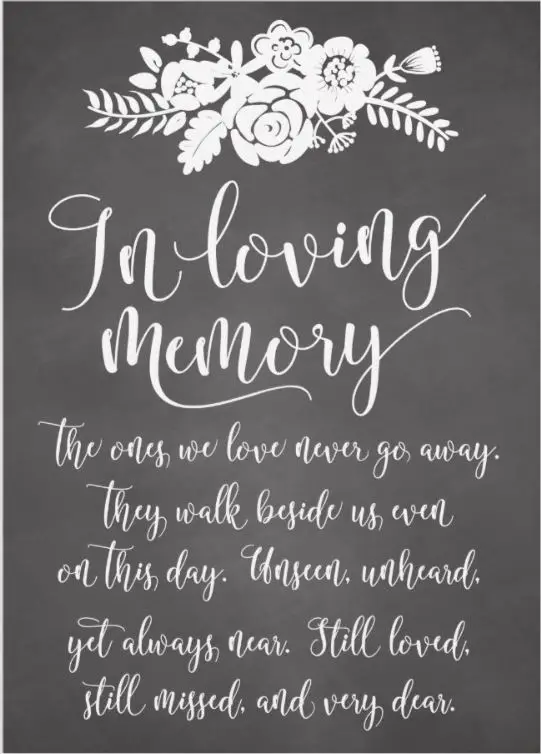 Shop on Zazzle
The wooden plaque reads "Goodbyes are not forever, goodbyes are not the end, they simply mean I'll miss you until we meet again.
Shop on Amazon
This elegant wedding memorial chair photo sign is a beautiful way to remember and pay tribute to the brother of the bride at the wedding ceremony.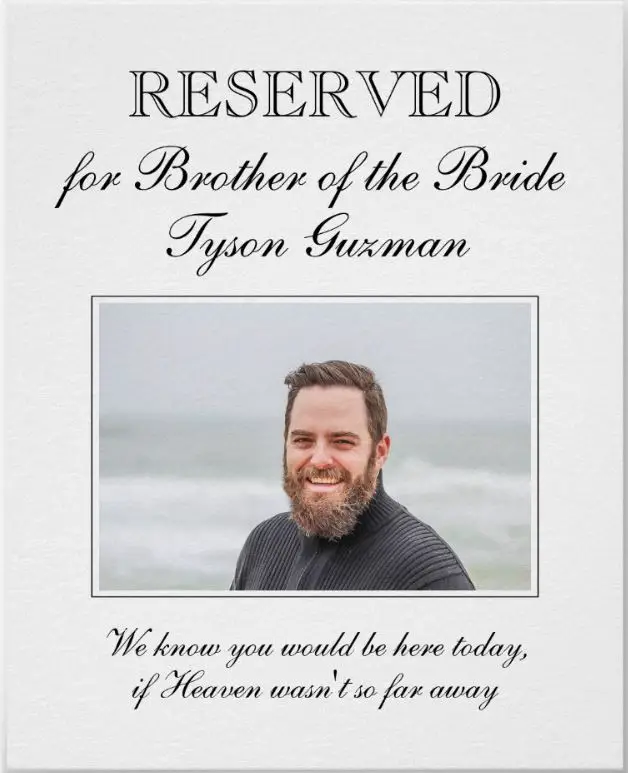 Shop on Zazzle
Keep a candle burning in memory of your loved ones, surrounded by their photos where guests can come and reflect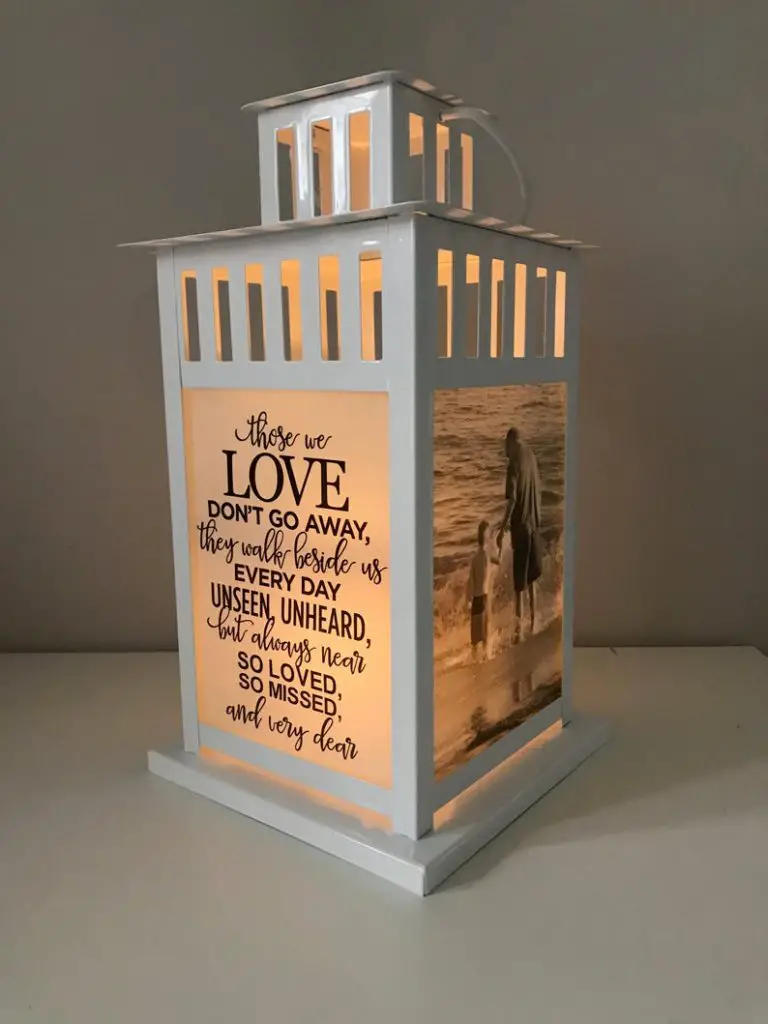 Shop on Etsy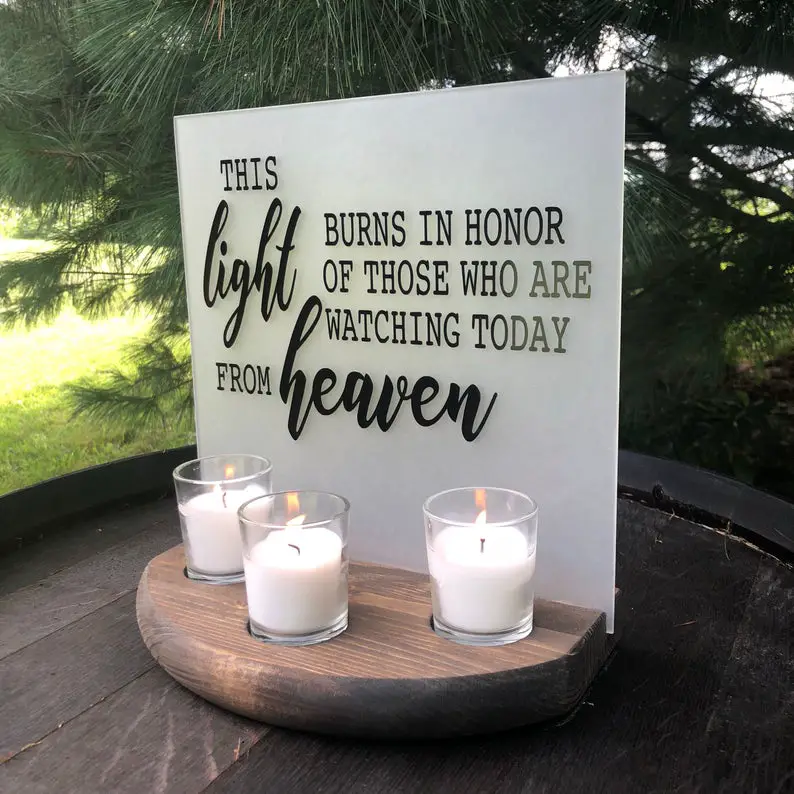 Shop on Etsy
An elegant botanical sign is perfect for placing at a memorial table, for a spring wedding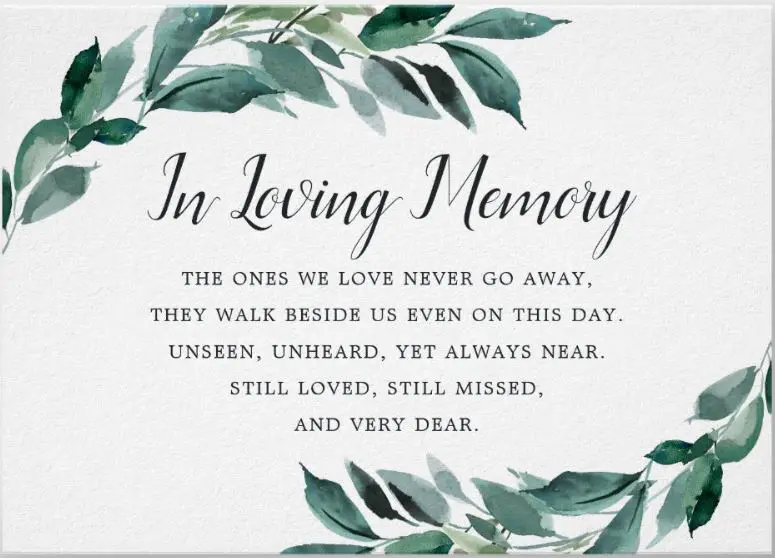 Shop on Zazzle
Faux wood slice memorial sign 9.25 inches by 8 inches. It has a prop stand and wall hanger option.
Shop on Amazon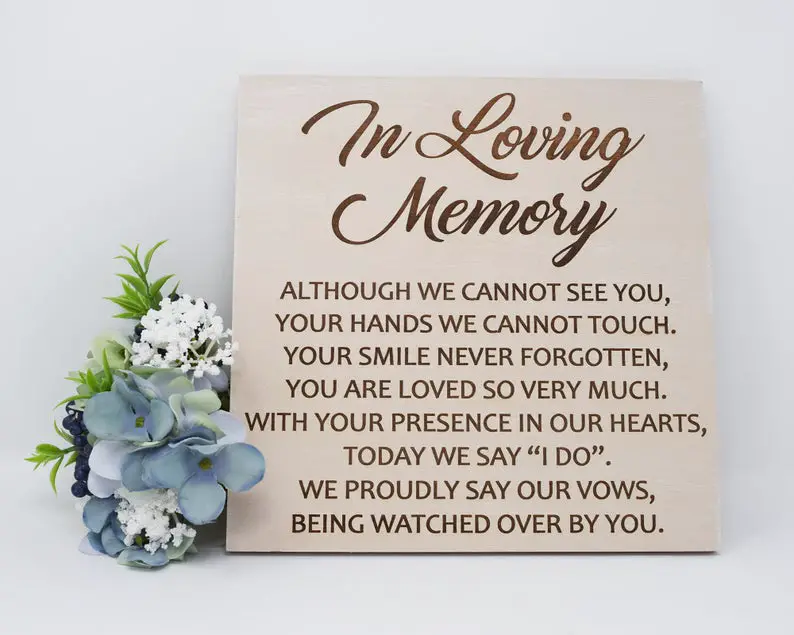 Shop on Etsy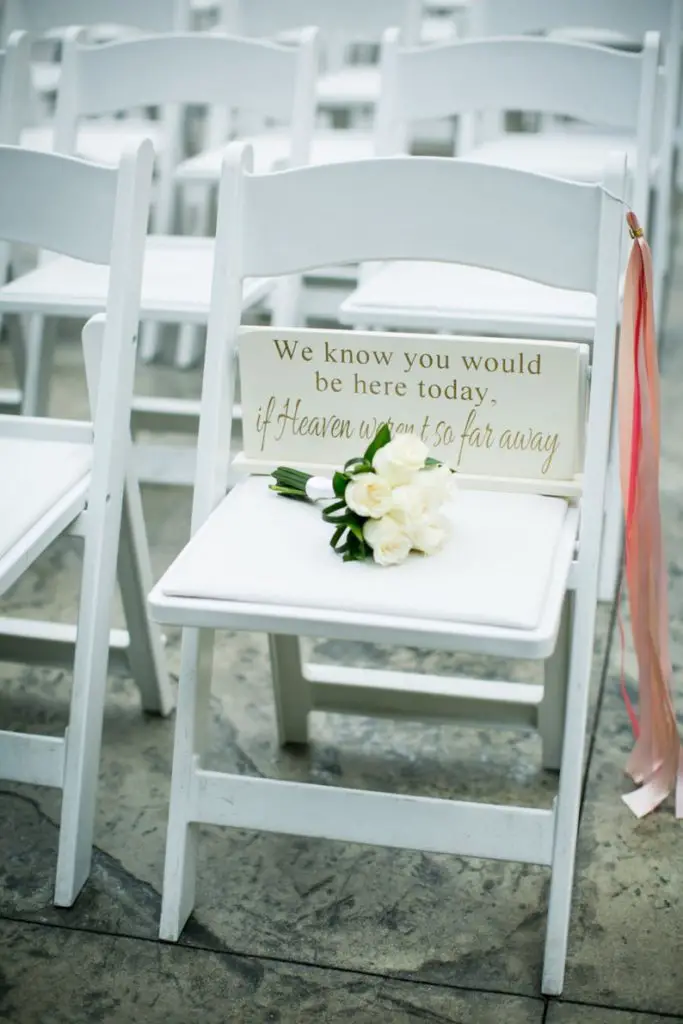 Shop on Etsy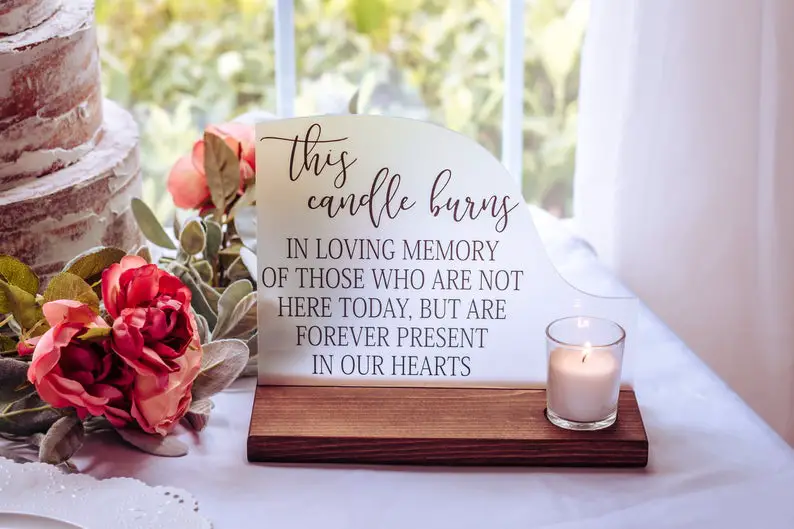 Shop on Etsy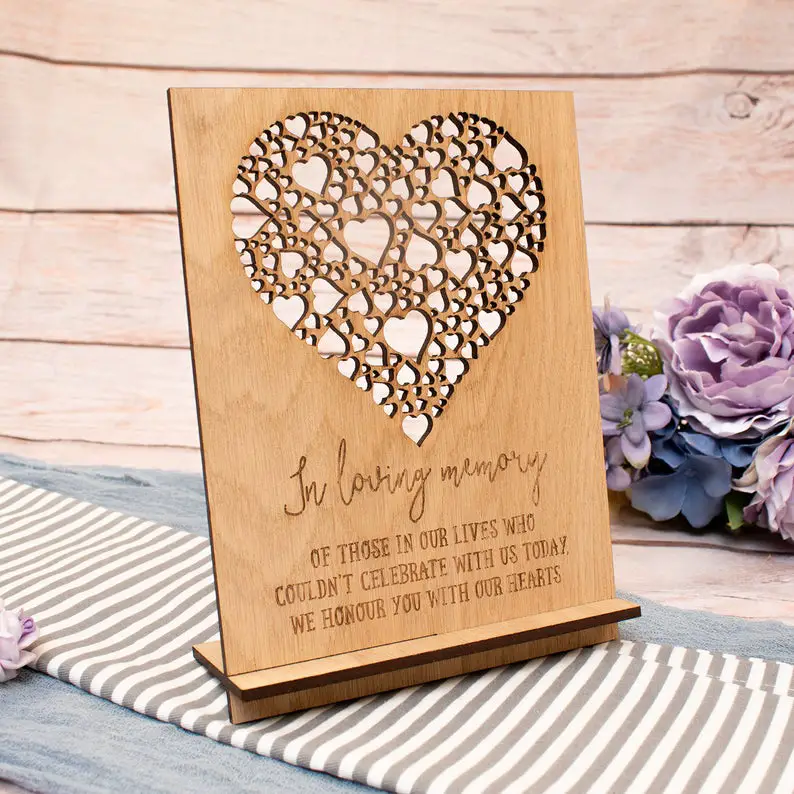 Shop on Etsy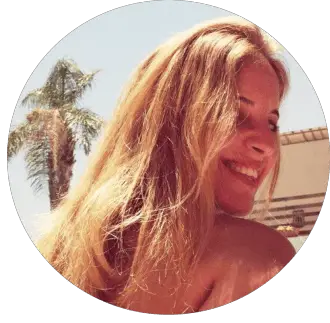 Kaden is an interior designer in her education who fell in love in designing weddings. Along with her husband, the wedding planner, Kaden specializes in creating content for weddings aim to fulfill brides dreams.