Last Updated on October 14, 2021 by Kaden
Everyone has seen the bride and groom's chair signs before at weddings, and they are usually placed on top of a beautifully decorated chair with ribbons or bows. These Mr & Mrs chairs become a very popular photo spot, and lovely keepsakes to take home after the celebration is over. I put together 10 unique ideas for bride and groom chair signs that will definitely make your guests smile!
You might also like:
We may receive commissions on purchases made from links on this page at no cost to you.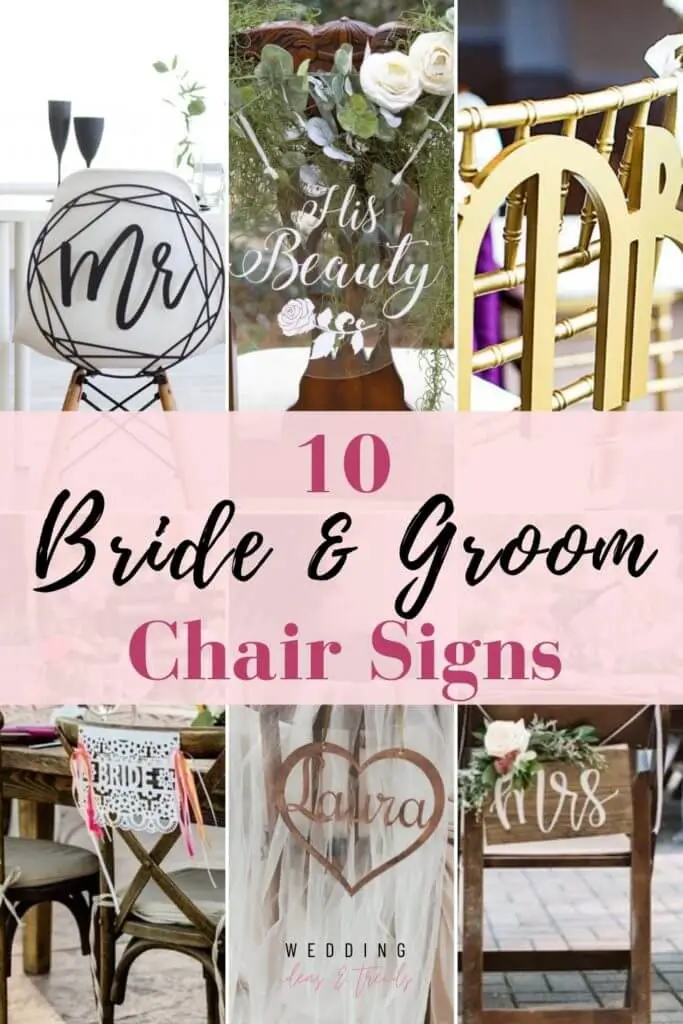 Read on for the top 10 bride and groom chair signs for your sweetheart table! Featuring different designs for you to choose from: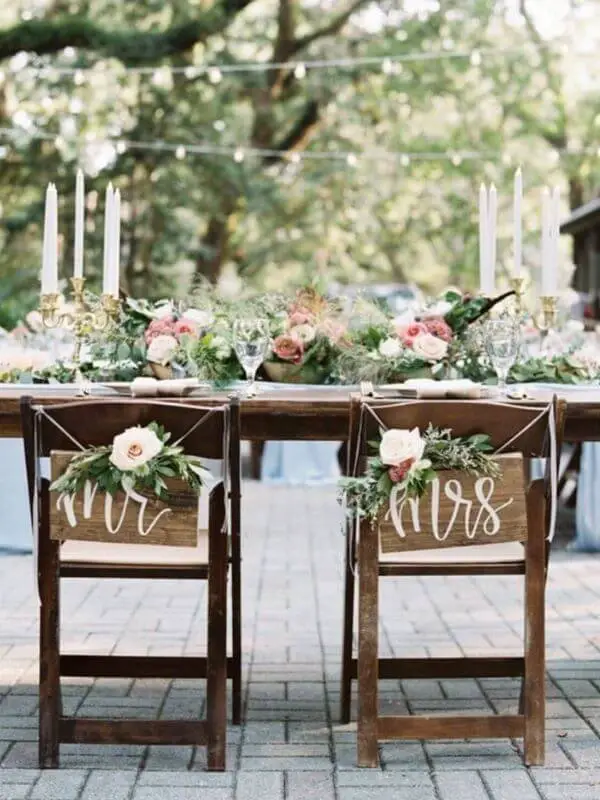 Mr. and Mrs. Chair Signs By Salvaged Chic Market on Etsy
These wooden chair signs are perfect for outdoor weddings, or any event that you want a rustic elegant feel. These can be customized in the lettering as Mr & Mrs, Bride & Groom, etc. – a great keepsake for years to come!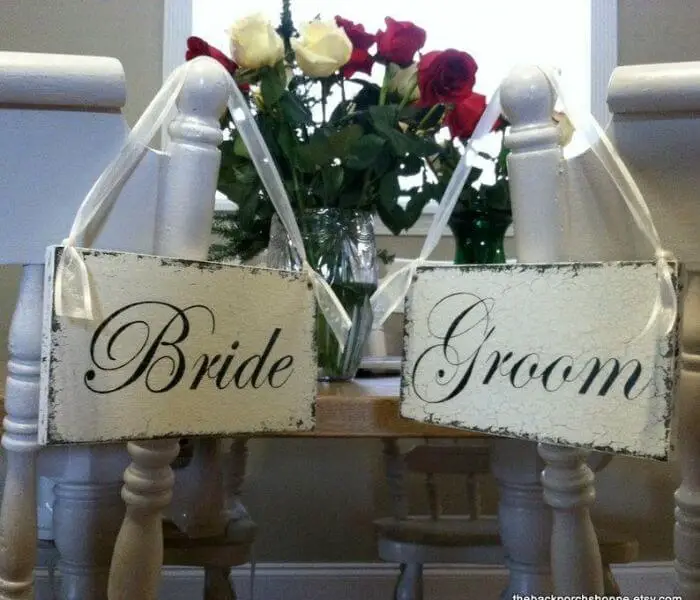 Vintage Chair Signs By the back porch shoppe on Etsy
The elegant vintage white finish of these signs is perfect for adding a romantic touch to your special day. With black hand-painted lettering and sheer Ivory ribbon for hanging.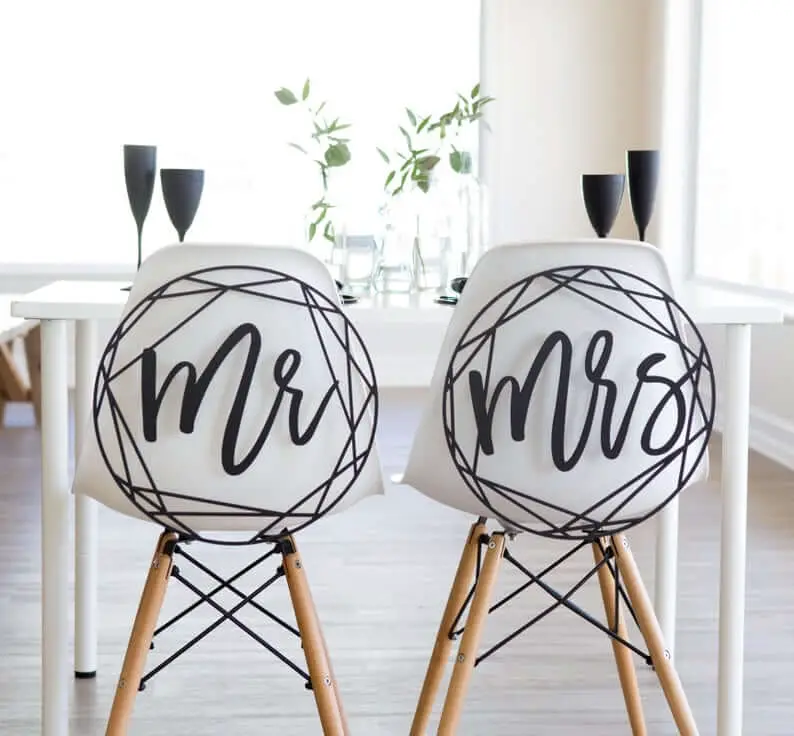 Modern Chair Signs By Z Create Design on Etsy
Set your wedding apart with a chair decor that stands out. These custom color geometric style chair signs are a unique and modern choice for wedding sweetheart table chairs decoration that will look amazing in your wedding photos, and as a decoration to display at your home after the wedding.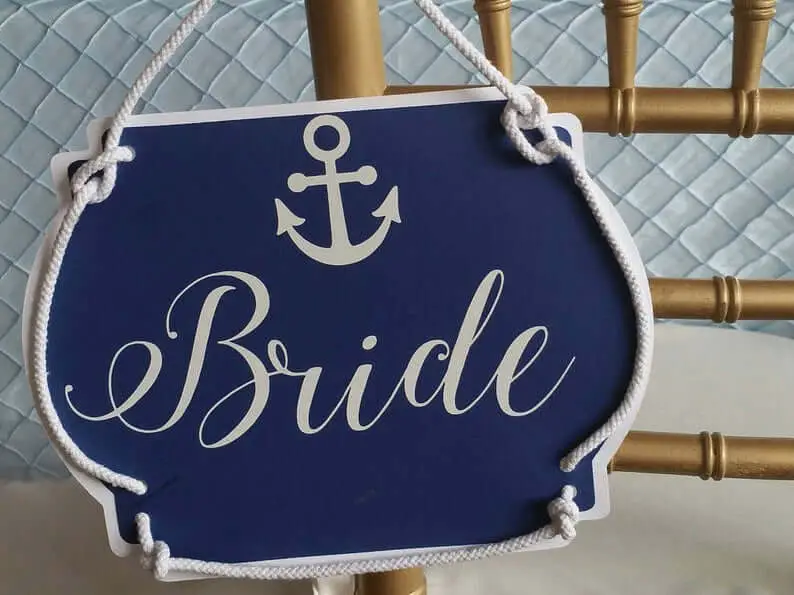 Nautical Chair Signs By All In The Details By AR on Etsy
This bride and groom chair sign will add the finishing touch to your beachside or dockside wedding. White vinyl lettering on a royal blue background with white rope adorns the edge of each sign or an extra touch of nautical style.
Shop on Amazon
These beautiful Mr & Mrs chair signs include two signs with floral and eucalyptus greenery decoration along with 3 drapes in lace, vine, and burlap, which adds a super chic unique boho style to any wedding.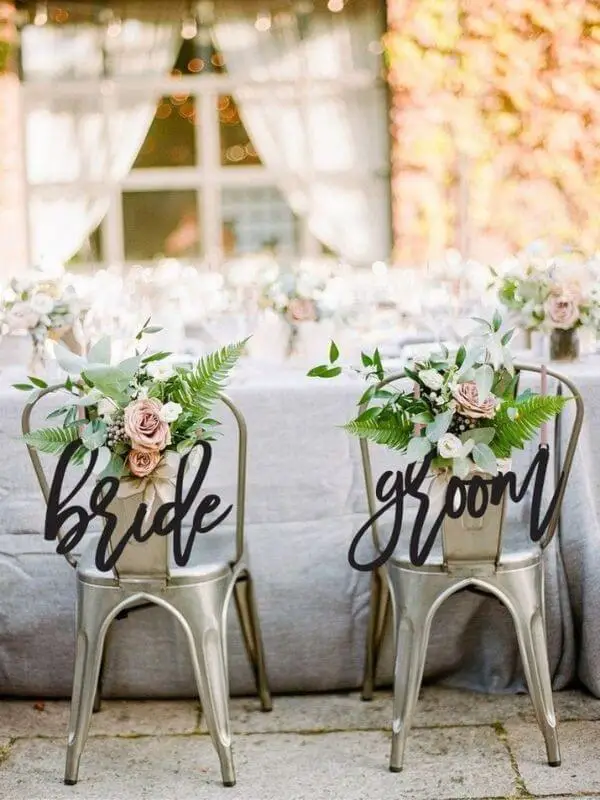 Laser Cut Chair Signs By The Spoonful on Etsy
Love is in the air! But what about love for your wedding décor? With these modern style bride and groom chair signs, you'll be able to have a unique piece of art for your big day.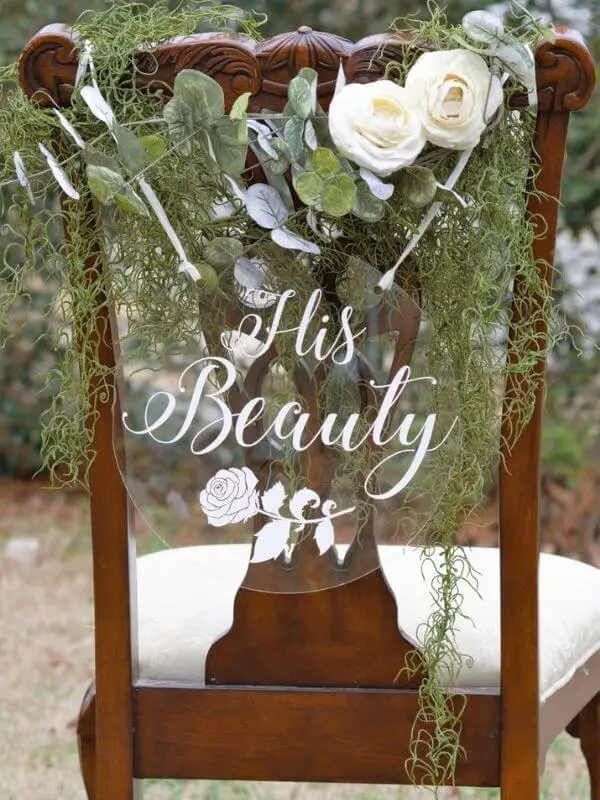 His Beauty & Her Beast Chair Signs By Red Heart Creations on Etsy
Even if you're not having a Fairytale-themed wedding, these chair signs are still a great way to add some unique décor to your wedding. These beautiful "his beauty and her beast" chair signs with painted rose on the bottom are designed to add that extra romantic touch and will make a lasting impression on your guests.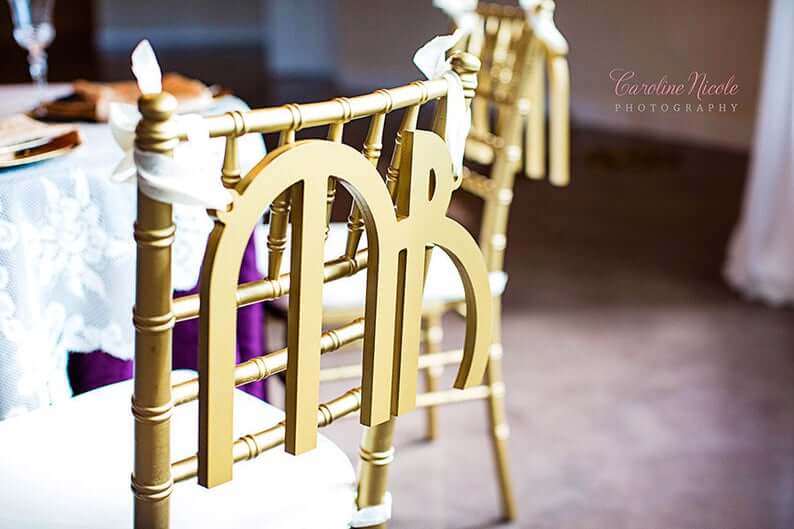 Art Deco Chair Signs By Z Create Design on Etsy
I am always on the lookout for products that are different and unique, and these gorgeous 1920s art deco "Mr." & "Mrs." wedding chair signs are the most one-of-a-kind that I could find. It is sure to be a big hit!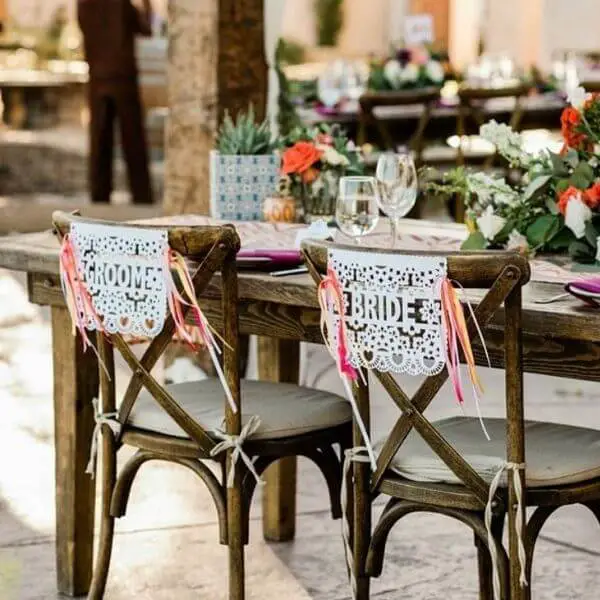 Fiesta Chair Signs By Lula Flora on Etsy
If you are looking for a fun and festive way to decorate your wedding, these papel picado signs are perfect! They add a unique touch of Latin culture and are perfect for a summertime wedding.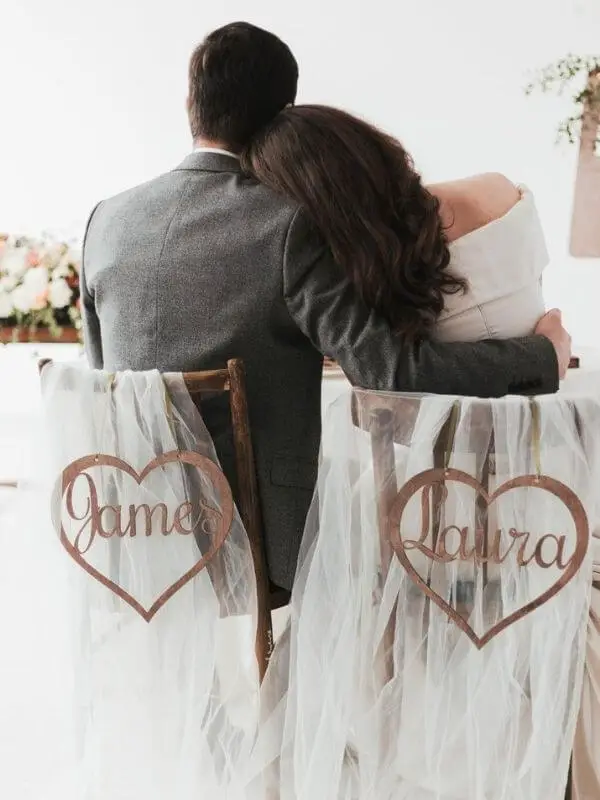 Heart Chair Signs By Wedding By Eli on Etsy
Put your heart on your wedding chairs for the most fun and creative way to add an extra flair to your wedding décor. These rustic heart-shaped chair signs are handcrafted and will stand out in any wedding! They are made to order with natural wood color.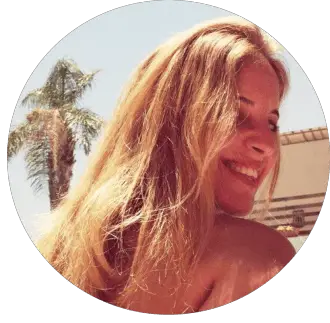 Kaden is an interior designer in her education who fell in love in designing weddings. Along with her husband, the wedding planner, Kaden specializes in creating content for weddings aim to fulfill brides dreams.