Last Updated on August 20, 2022 by Kaden
Whether you having a rustic, elegant, or minimalist wedding, whether it's an outdoor wedding or indoor in the summer or winter welcome your friends, family, and loved ones with a modern glass-looking welcome sign that will certainly add an impressive touch to your wedding décor. We have a list of ten stylish clear acrylic wedding welcome signs that you have to see!
*Check out also THIS POST for more amazing wedding welcome signs ideas.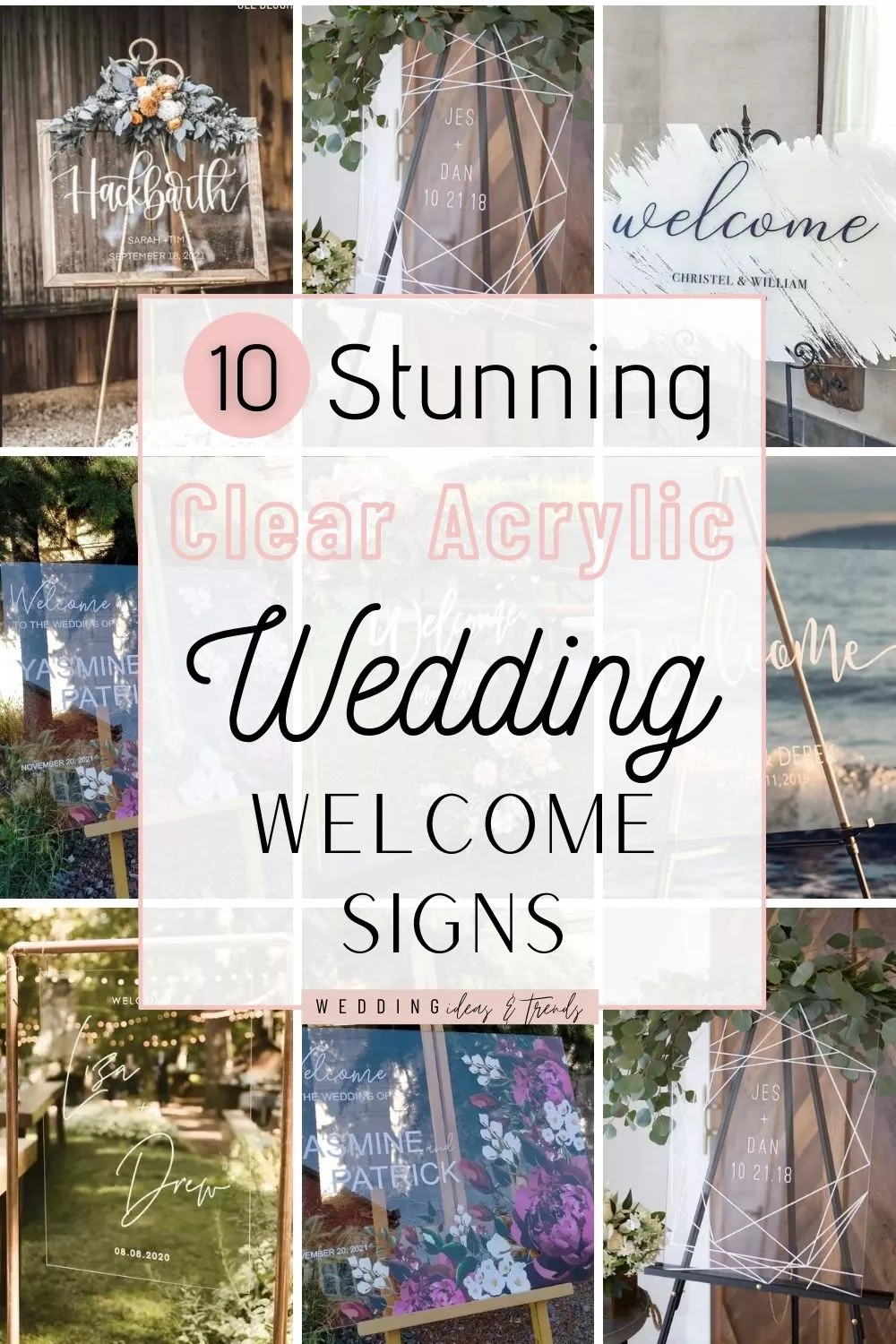 I may receive commissions on purchases made from the links on this page at no cost to you.
The moment your dream wedding is finally here, it's time to welcome your loved ones with a touch of elegance.
Read on for our ten stunning clear acrylic wedding welcome signs that will make the entrance of your wedding site more dramatic, memorable, and welcoming: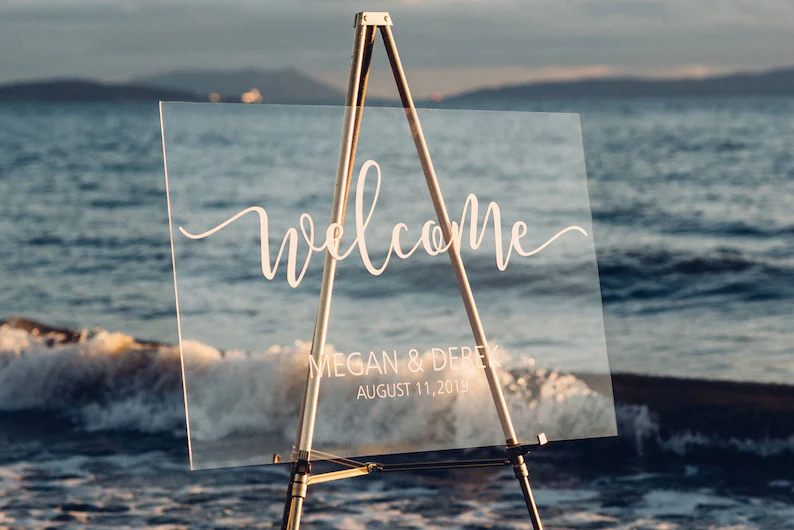 Welcome guests to your special day with this gorgeous minimalist and simple clear acrylic wedding welcome sign. This personalized sign features your names and wedding date. Available in four sizes: 24″ x 36″, 20″ x 30″, 18″ x 24″ and 12″ x 18″.
Weddings Decor Studio welcome sign, $35+, Etsy.com
RELATED: Amazing Wedding Welcome Signs – Wood, Acrylic, Printed, and Mirror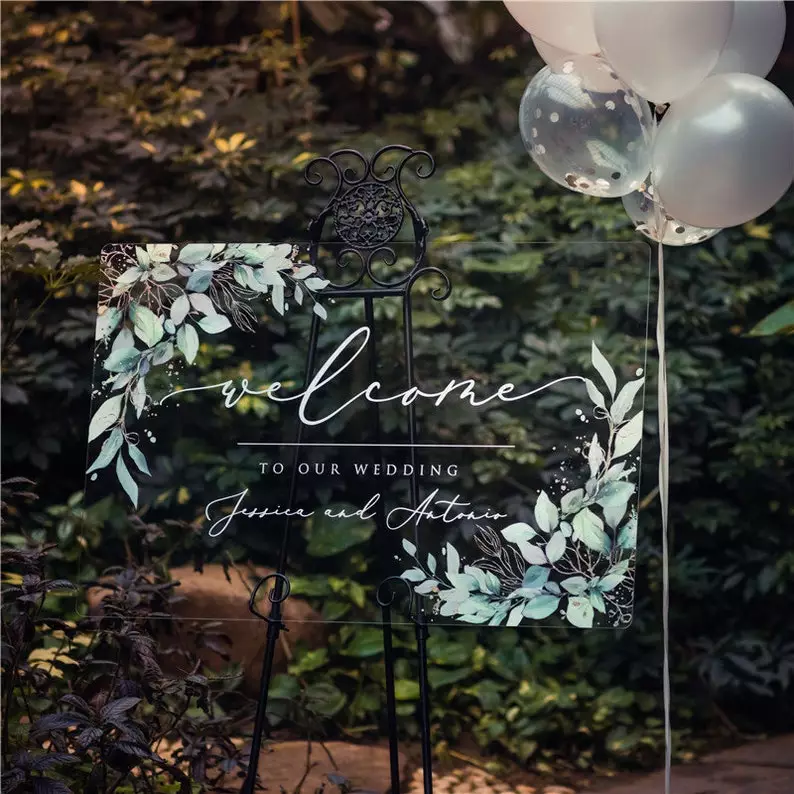 The greenery leaf clear acrylic wedding welcome sign is a chic way to greet your guests and a great way to decorate your wedding. A delightful design of green leaves with gold glitter accents. Will look amazing for an outdoor garden wedding a boho wedding and a spring wedding.
Logie Paperie greenery welcome sign, $82+, Etsy.com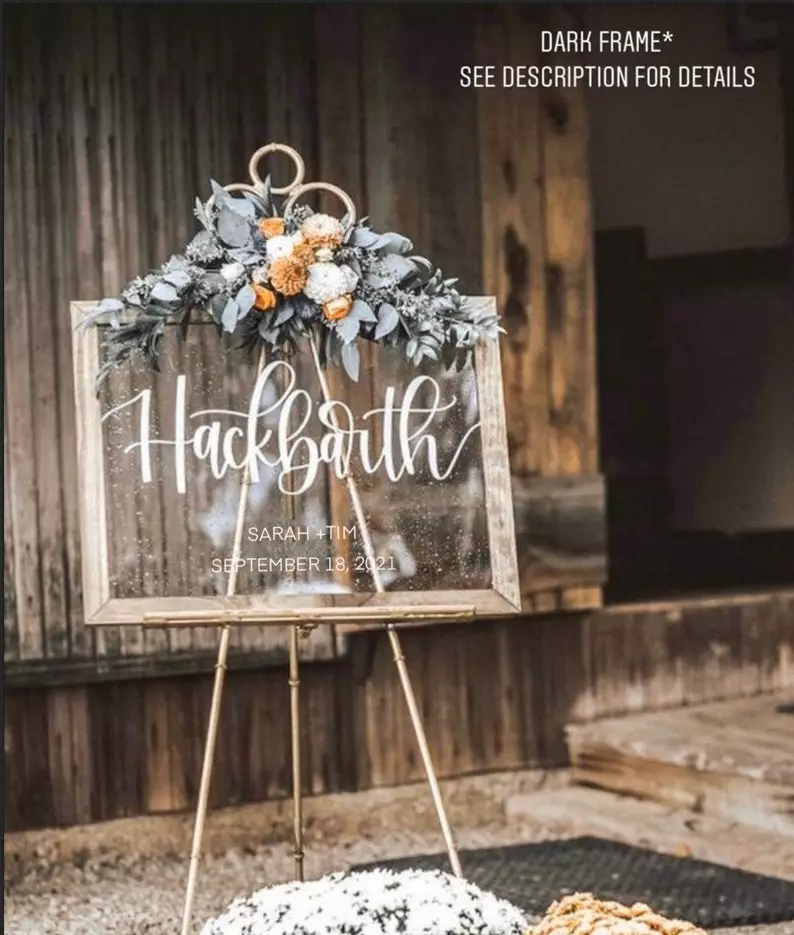 Absolutely beautiful for a rustic wedding! A perfect country touch for the wedding as well as a new piece of decor after. Include your "Last Name" with first names and wedding date underneath and three frame color options.
Adorning Oaks wooden welcome sign, $80+, Etsy.com
RELATED: 10 Beautiful Wooden Table Numbers For Rustic Wedding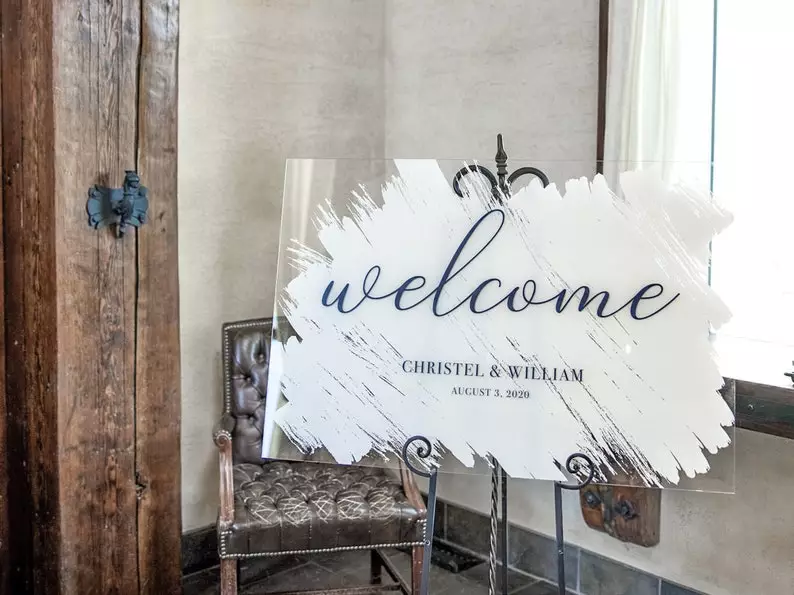 You are a special couple, and your wedding day should be as unique as you. This personalized and professionally printed acrylic will make an impression on your guests!
Circle and Square decor, painted background welcome sign, $32+, Etsy.com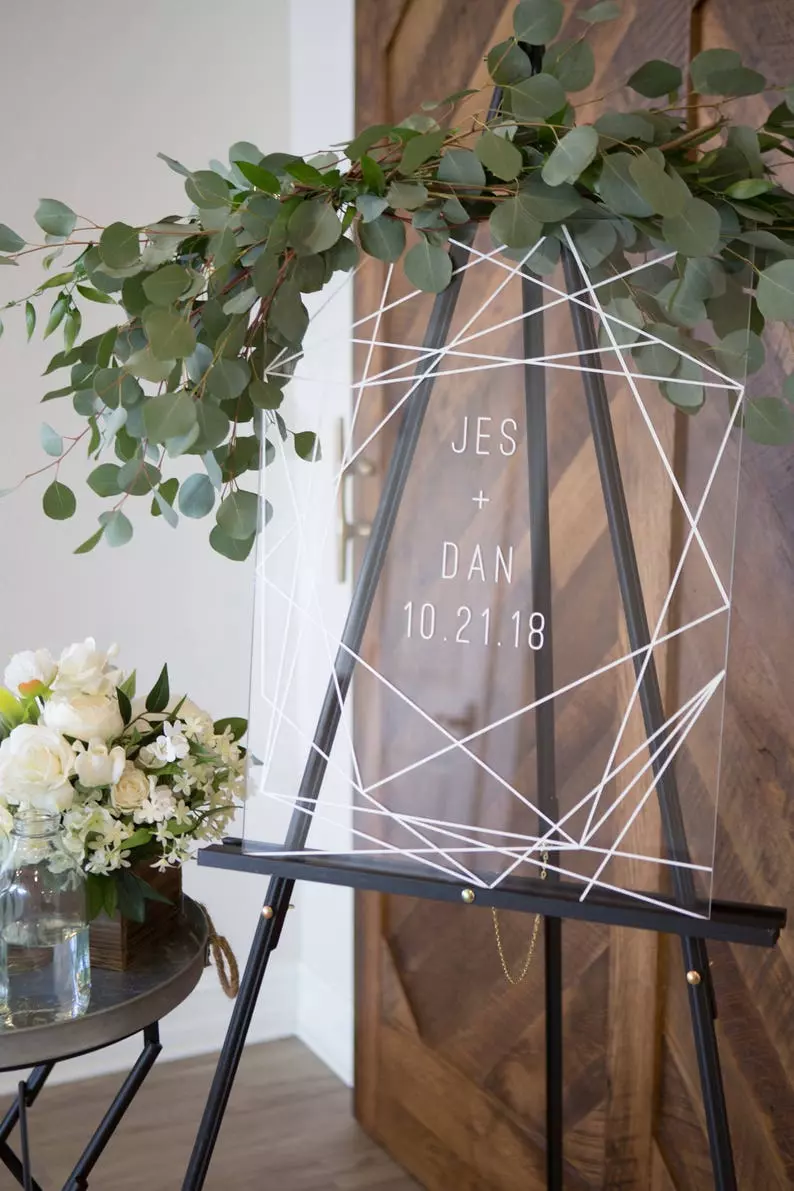 This modern glass-like acrylic wedding sign features a bold yet simple design of sharp geometric shapes with your names and wedding date in a stylish minimalist font.
Z Create Design, geometric acrylic sign, $97.20, Etsy.com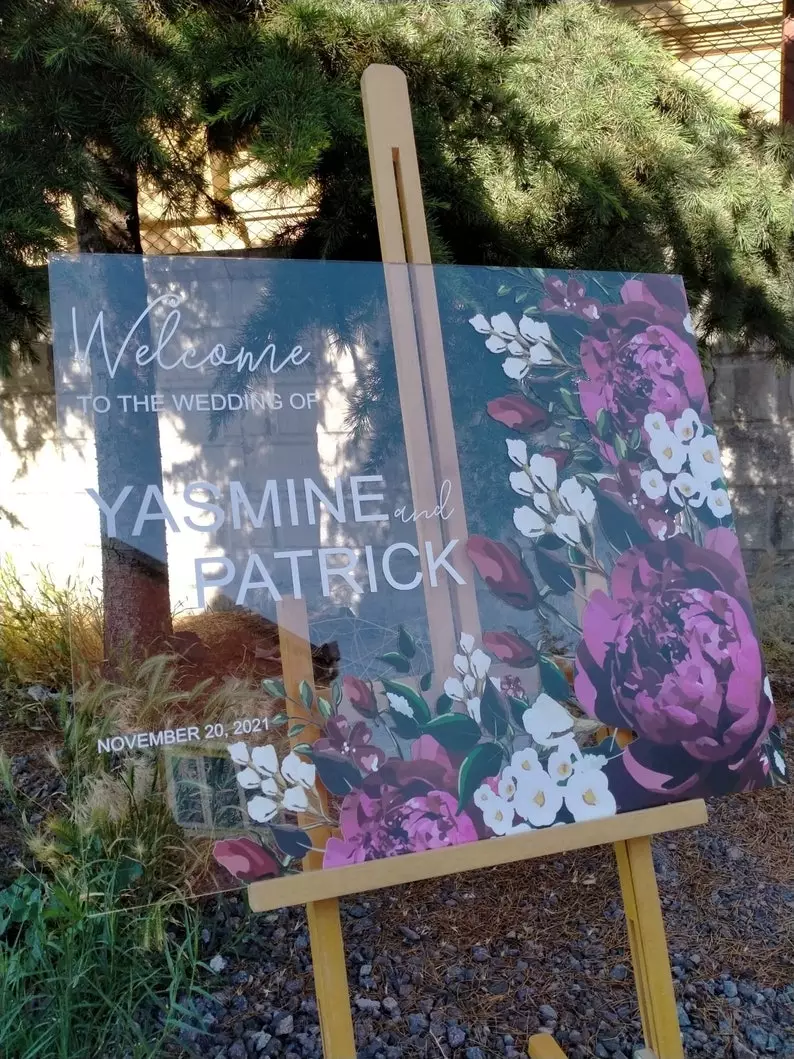 This beautiful clear acrylic welcome sign with a delightful floral design of white and burgundy flowers with an elegant font will be perfect for a rustic yet elegant winter wedding.
design office, floral sign, $49+, Etsy.com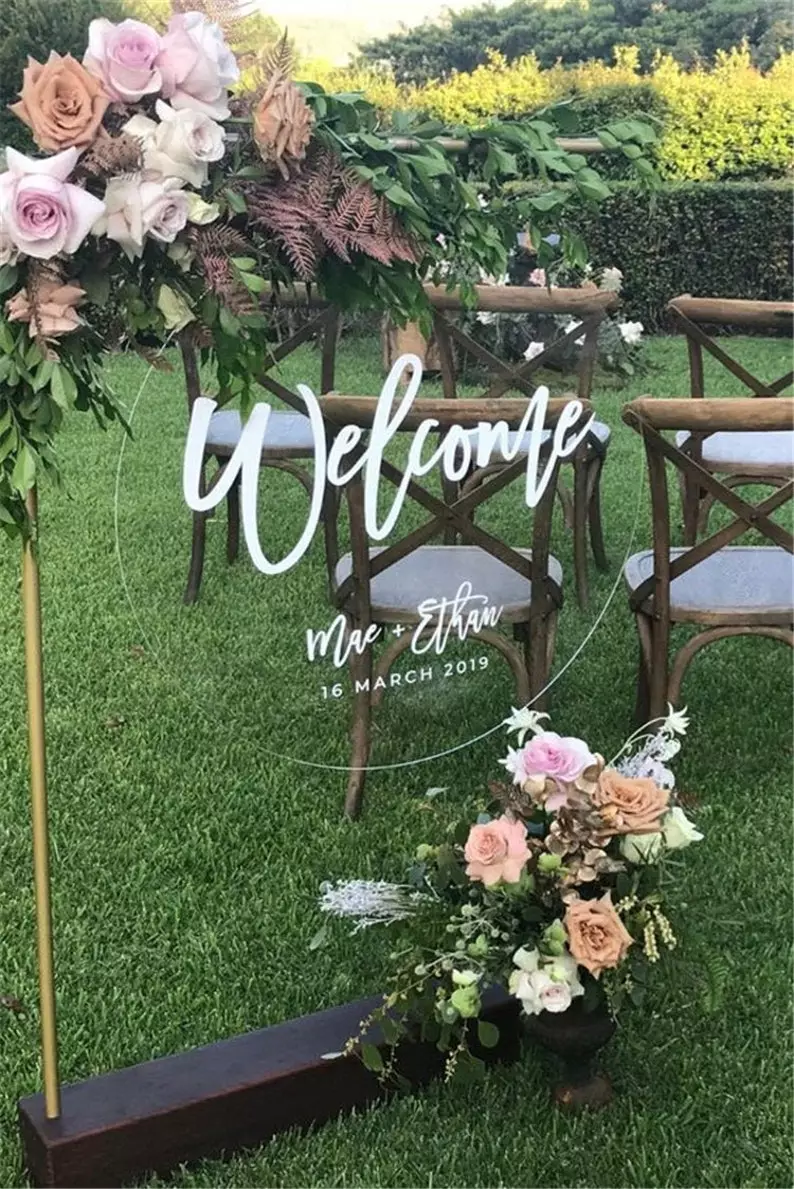 This round, modern sign will give your wedding that stylish, elegant look you want. With a chic design and clear acrylic, it blends in with any color scheme, decor, or style you choose.
Favori Designs, acrylic round wedding welcome sign, $49+, Etsy.com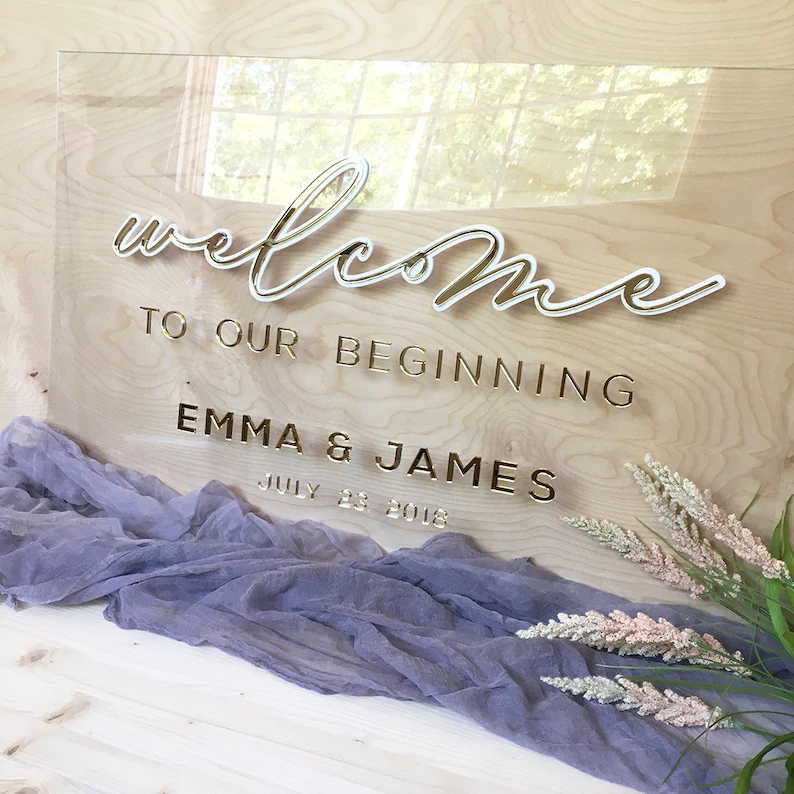 this modern acrylic sign will be the perfect elegant finishing touch. has a floating glass-like with mirrored gold/silver 3D effect writing that will really make your special day shine!
common oak, gold welcome sign, $115, Etsy.com
RELATED: 10 Most Beautiful Gold Winter Wedding Table Decorations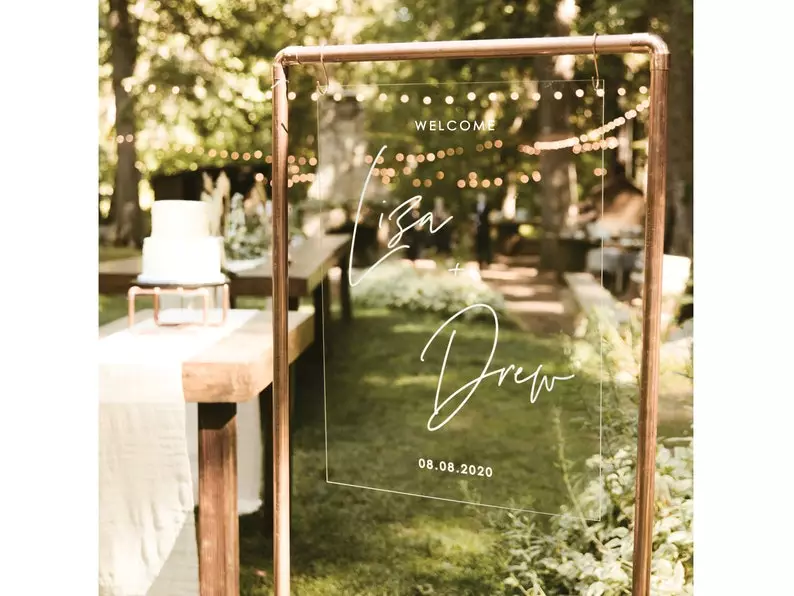 This vertical acrylic sign is elegant and stylish, yet simple enough to add that special touch of class to your big day!
Paper and Pine Co, vertical welcome sign, $42+, Etsy.com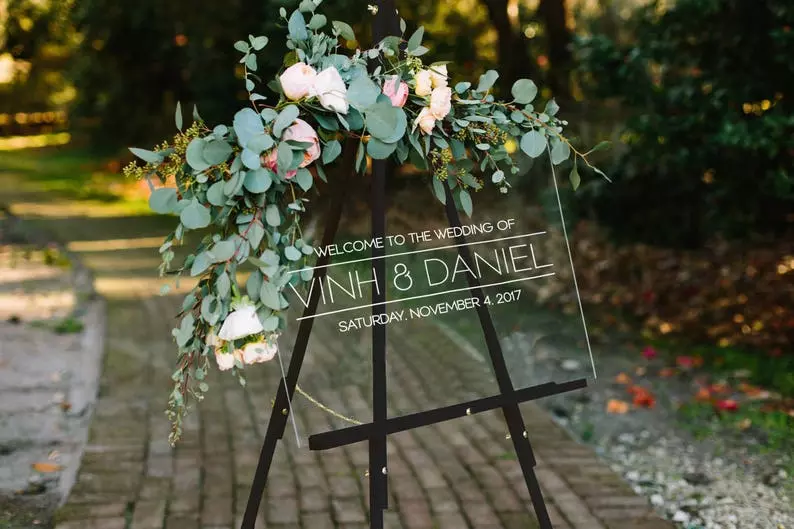 The ultimate modern sign for your wedding! A simple and elegant sign featuring a modern font. Looks especially stylish with its clean, modern appeal.
Paper and Pine Co, modern welcome sign, $42+, Etsy.com
Keep Planning With Us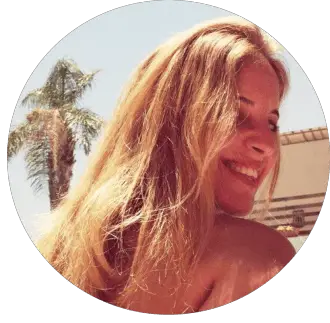 Kaden is an interior designer in her education who fell in love in designing weddings. Along with her husband, the wedding planner, Kaden specializes in creating content for weddings aim to fulfill brides dreams.