Last Updated on December 10, 2021 by Kaden
Engagement is the best time of one's life – it marks the moment you two embark on a journey together. It is a special phase where you look forward to more adventures with your soon-to-be husband. And what better way to start it off than gifting him something personalized? Customized gifts are always a great idea! Engraved gifts make all the difference in this world because nothing is more personal or sentimental than a personalized gift.
We have compiled a list of ten personalized engagement gifts for the groom from the bride that is sure to make your hubby-to-be feel very special in your love and marriage.
You May Also Interested In: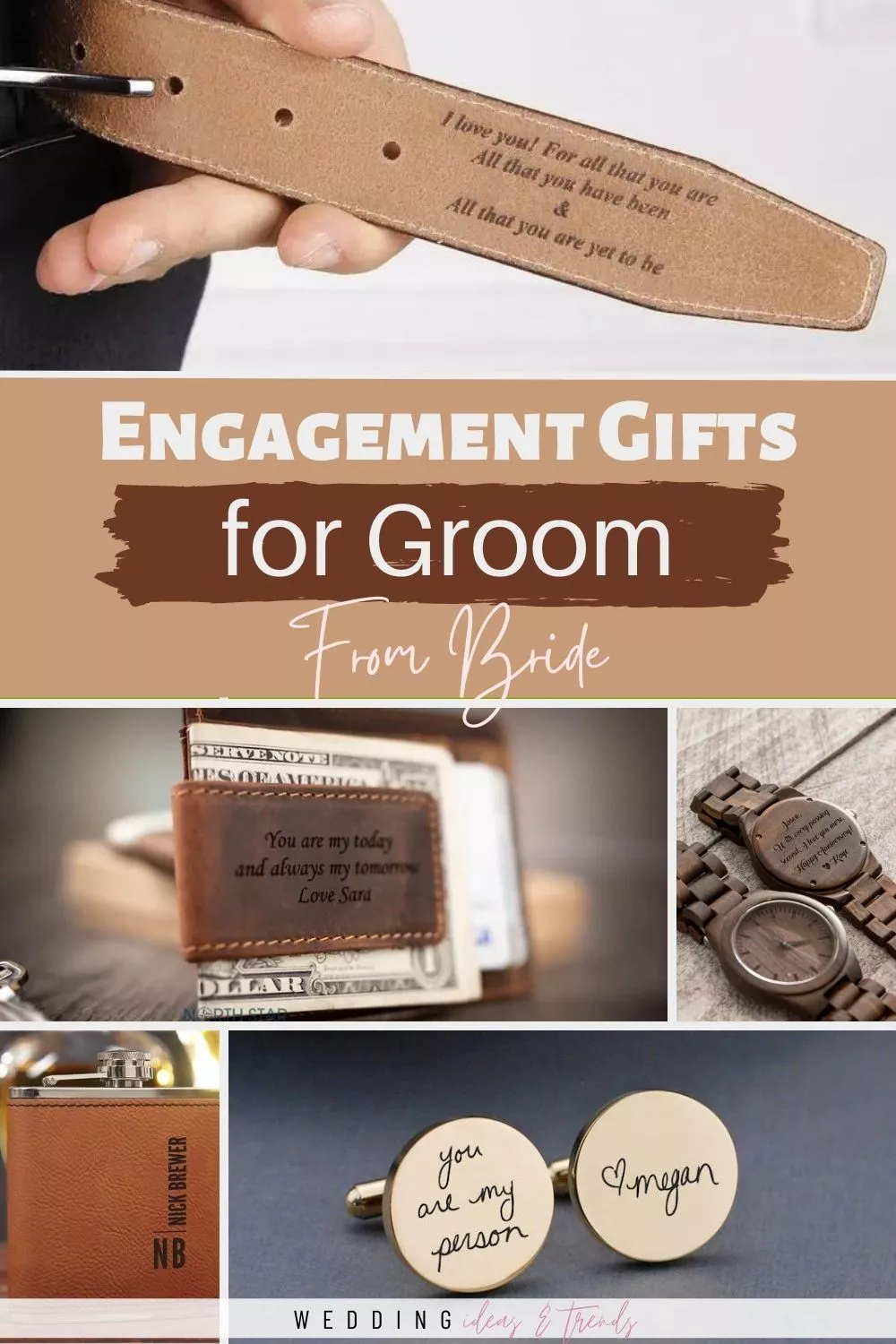 I may receive commissions on purchases made from the links on this page at no cost to you.
In this blog post, I will look at some of the most heartfelt traditional, or unique and personalized engagement gifts ideas for groom from bride. One that you can get him at the last minute before the big day comes.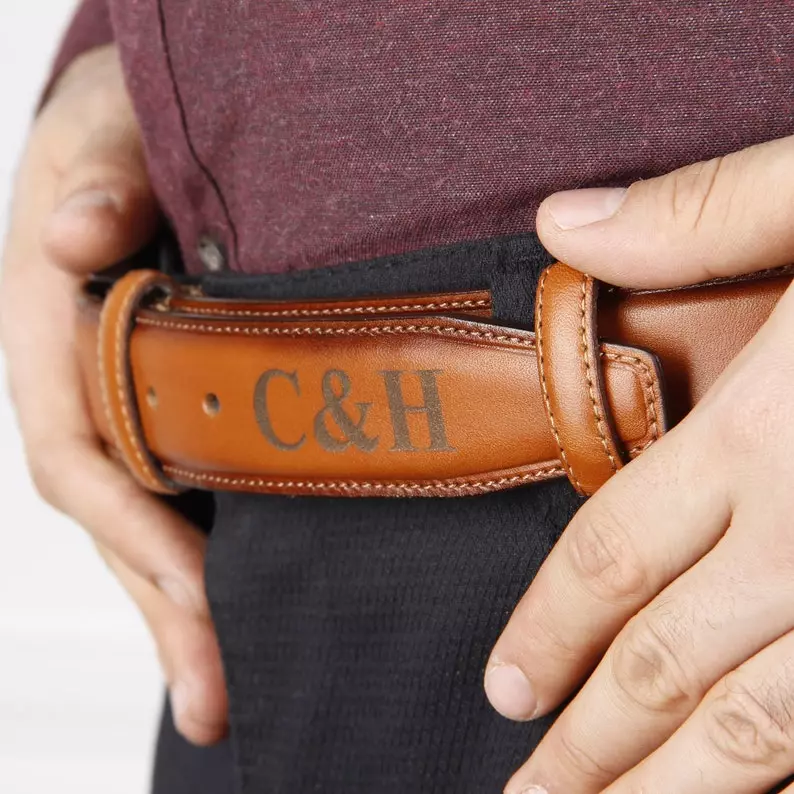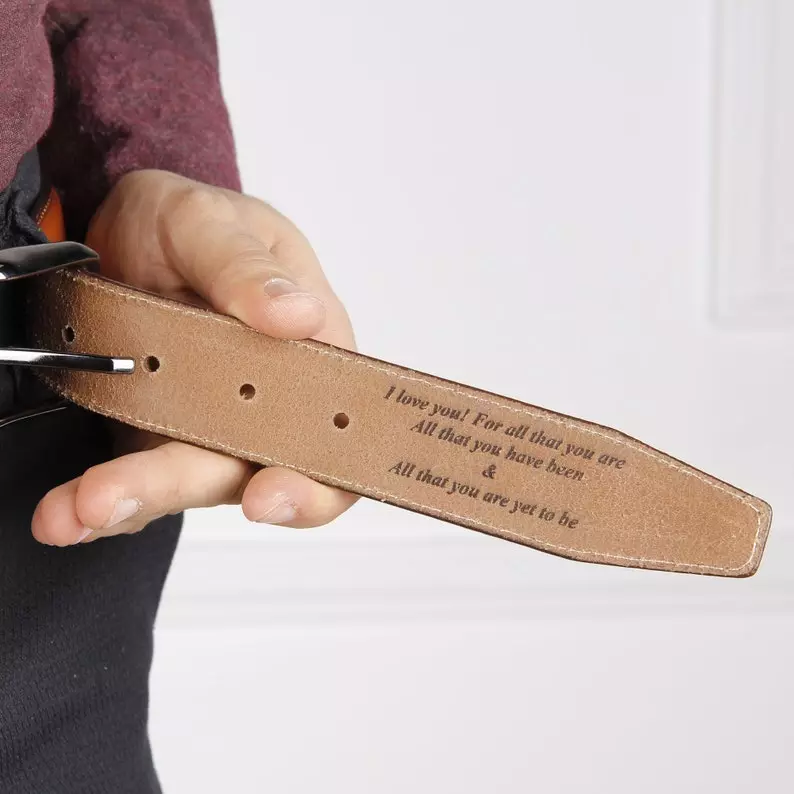 Create a meaningful gift that will be cherished forever! Leather belt engraving with your own meaningful words. Make an ideal gift to give your man on the wedding day. Choose from four color options to create a one-of-a-kind piece of art.
Haay Personalized personalized Belt, $30+, Etsy.com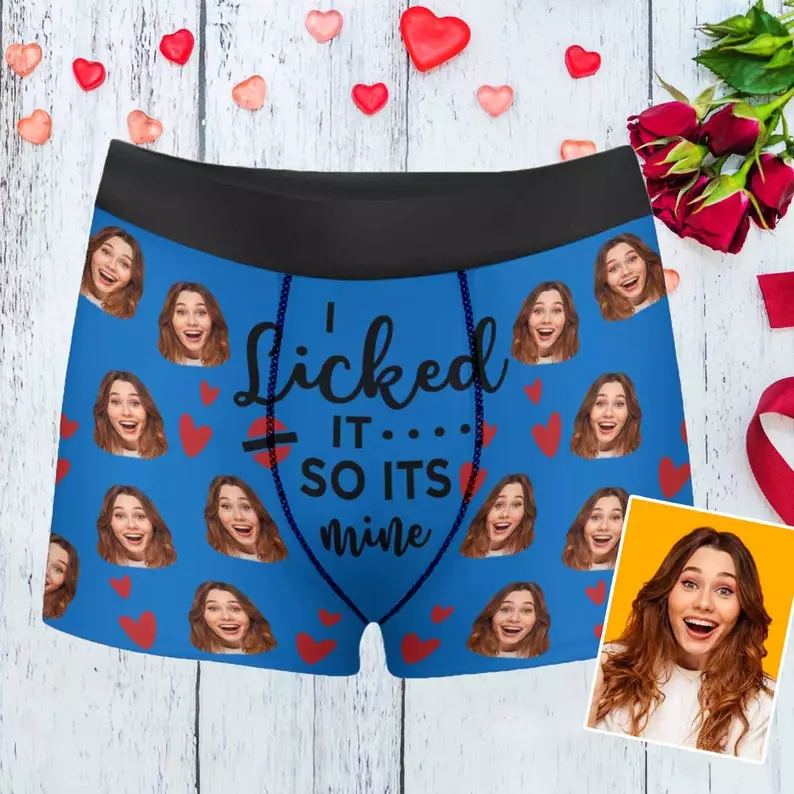 Do you want to surprise your special someone and make them laugh? Surprise him with this funny and unique gift. He will absolutely love it!
Unique Gifts Store Shop Photo Boxers, $20, Etsy.com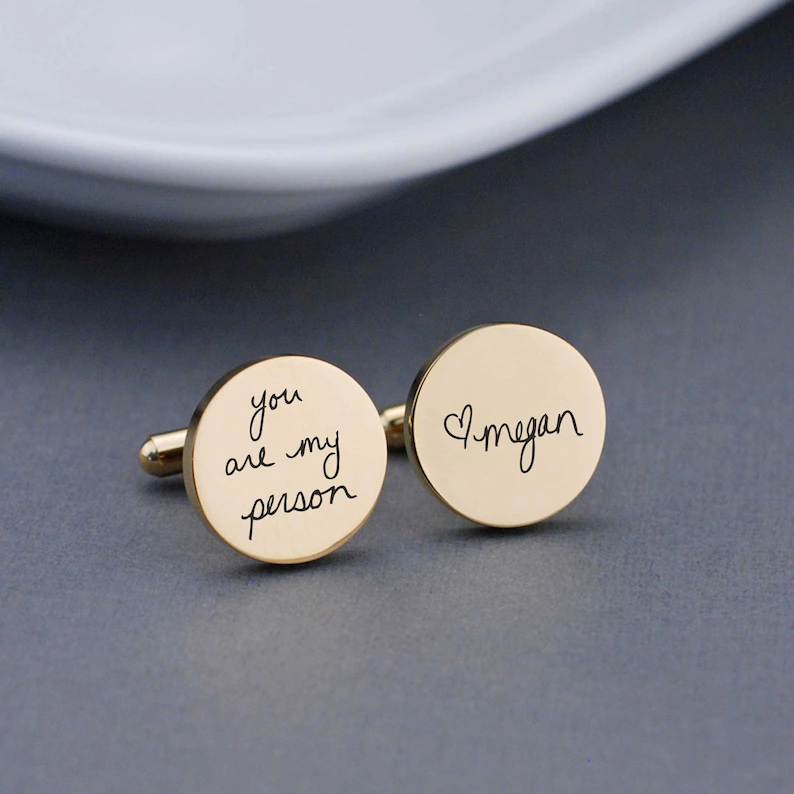 There's just something about handwritten notes that make them extra special. These dapper cuff links are engraved with your actual handwriting, making them a unique and ultra-personalized wedding day accessory.
Georgie Designs personalized handwriting cuff links, $68, Etsy.com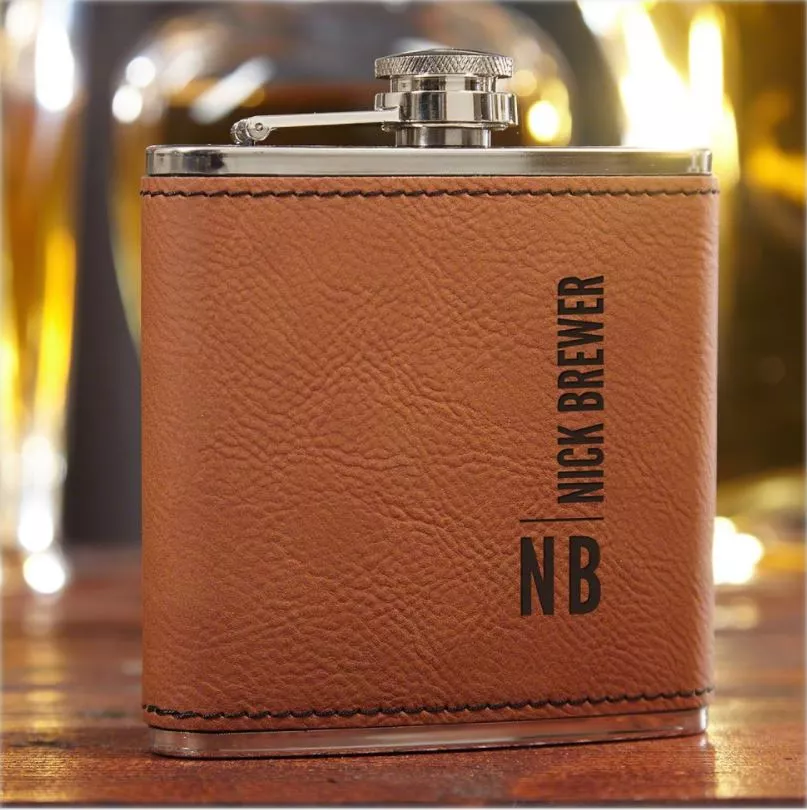 Talk about a stylish gift for the groom! This elegant, leather flask looks expensive but is surprisingly affordable.
Home Wet Bar saddle brown leather hip flask, $20, Zazzle.com
RELATED: Top 13 Best Man And Groomsmen Alcohol Gift Boxes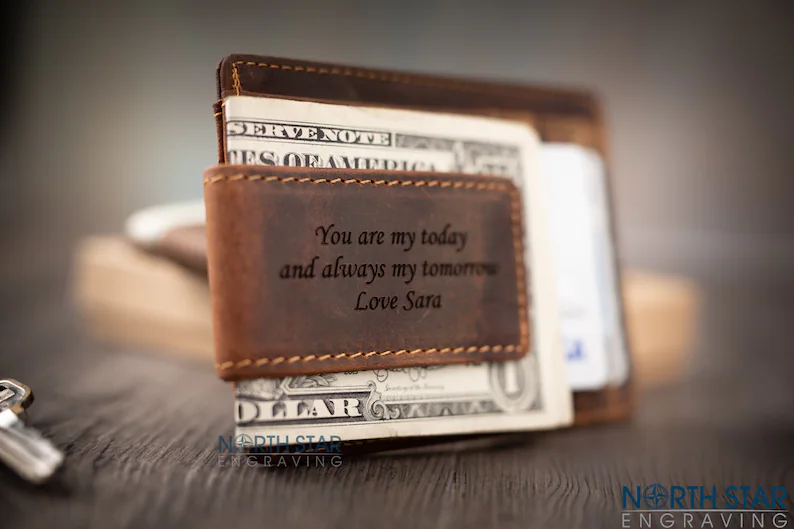 You know he's worn that old wallet long enough. What better time to replace it than on your wedding day? The money clip is slim enough to fit in his pocket, but holds plenty of cash and cards. The engraving adds a touch of personality and makes this gift extra special.
North Star Engraving custom leather money clip, $33, Etsy.com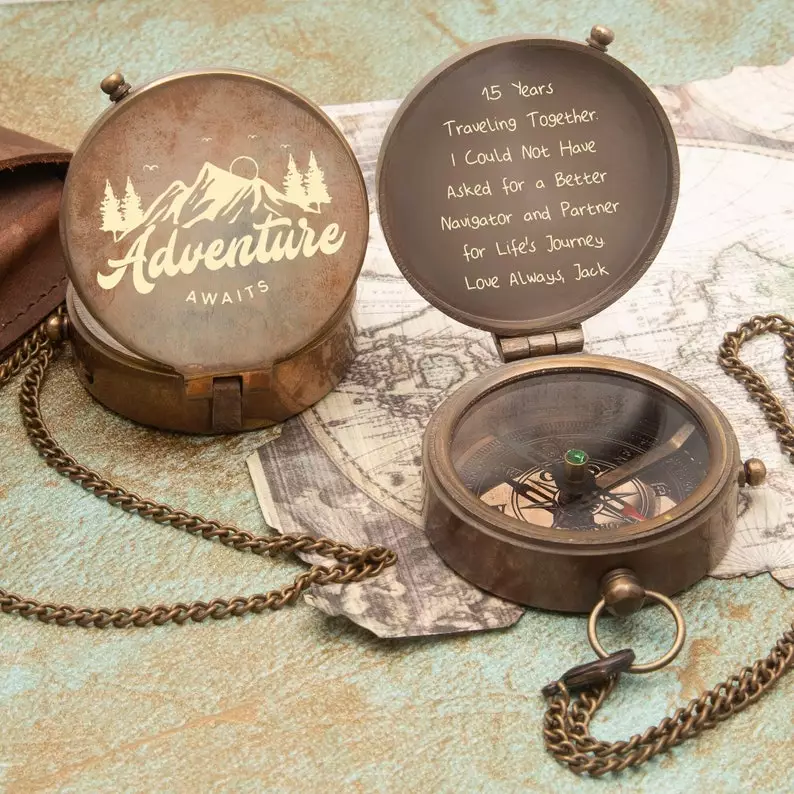 This unique is a great accessory for outdoor activities and adventures together or as it a wonderful memento when he travels. It is beautifully engraved with your own wording, handwriting, and a stunning leather pouch.
Mirage Engraving handmade personalized compass, $29+, Etsy.com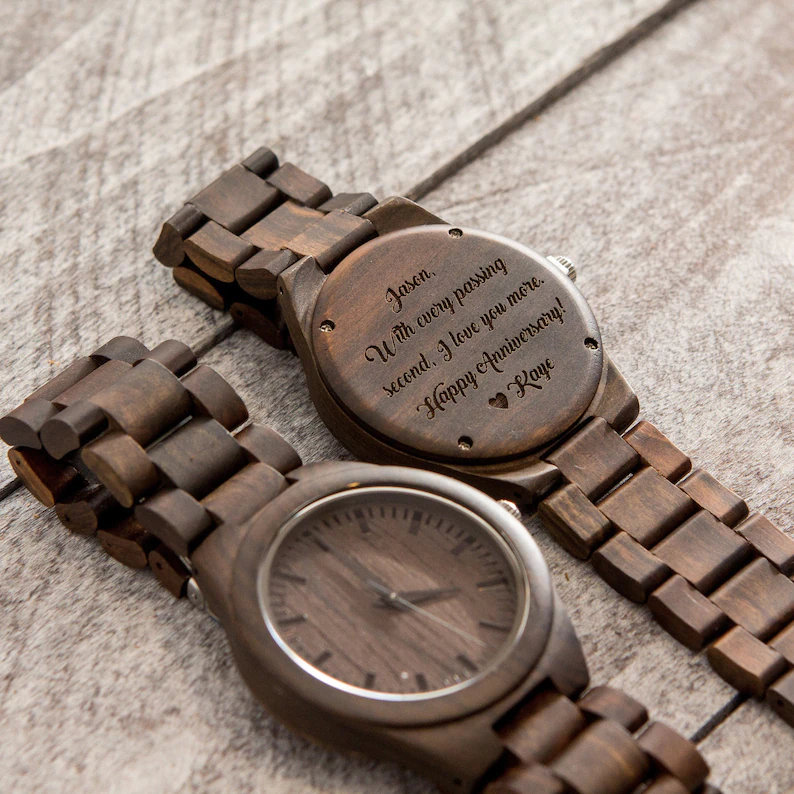 Wood watch with a beautiful wood gift box made of Bamboo makes a stylish and unique traditional gift, perfect for the man who enjoys making an impression. This gorgeously crafted handmade piece with classic styling will look great on any man.
MUUJEE Gifts personalized wood watch, $50+, Etsy.com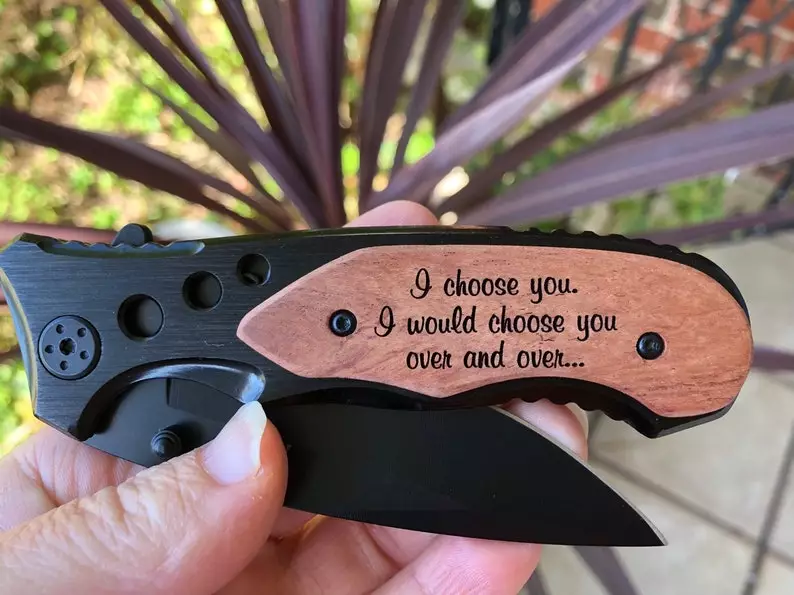 This handsome pocket knife makes the perfect gift for that outdoorsy groom. Folding easily into your pocket, this functional tool will stand up to years of use.
Clear Cut Engravings personalized pocket knives, $36, Etsy.com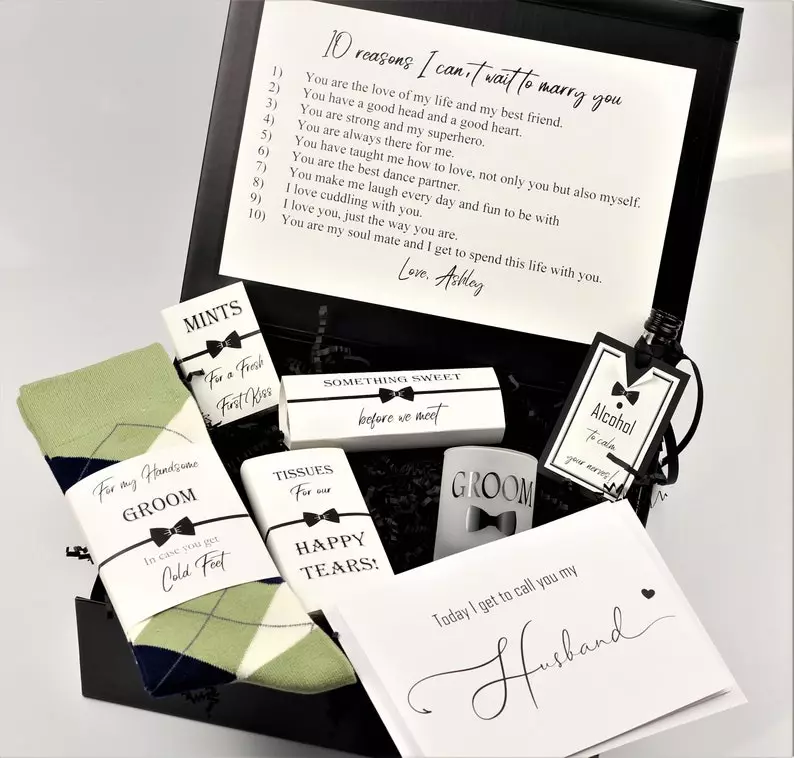 You've found the love of your life, and you want to give him something special on your big day. This gift box is a clever way to show how much you care and will make it clear that you want to make every hour memorable.
Gest Gear personalized gift box for groom, $74, Etsy.com
Handmade from the softest, most genuine leather, this rustic notebook makes a wonderfully elegant gift for work or for journaling.
kullder, Notebook, $46, Amazon.com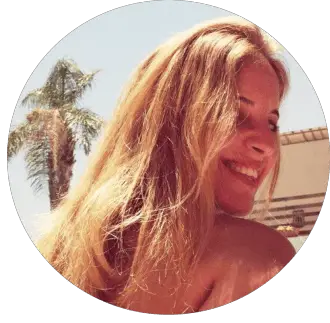 Kaden is an interior designer in her education who fell in love in designing weddings. Along with her husband, the wedding planner, Kaden specializes in creating content for weddings aim to fulfill brides dreams.