Last Updated on November 4, 2021 by Kaden
It is an exciting and the most astonishing moment when you see your dearest friend said yes to their partner. This is also the perfect time to surprise the bride-to-be and show her how much she is loved by everyone. If you are looking for the best engagement present for your newly engaged woman friend or relative, then you are in the right place. We are going to show you 14 of the best bride-to-be engagement gift box ideas in any style and budget.
RELATED: 15 Best Engagement Gift Basket Ideas for Couples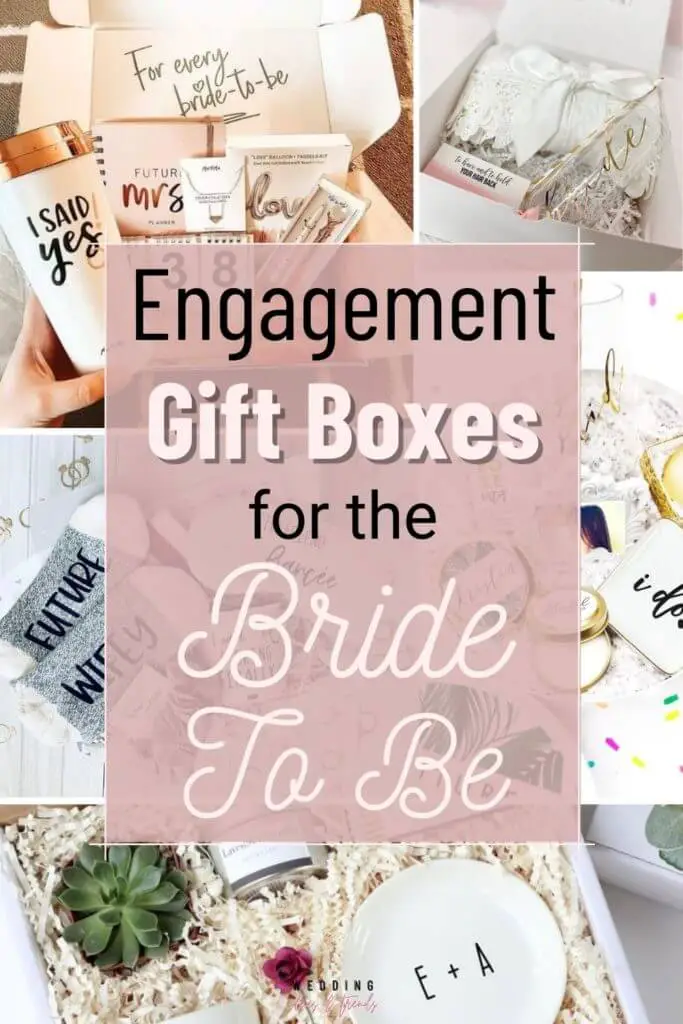 Read on for the best 15 engagement gift box ideas for the bride to be that she would love to get: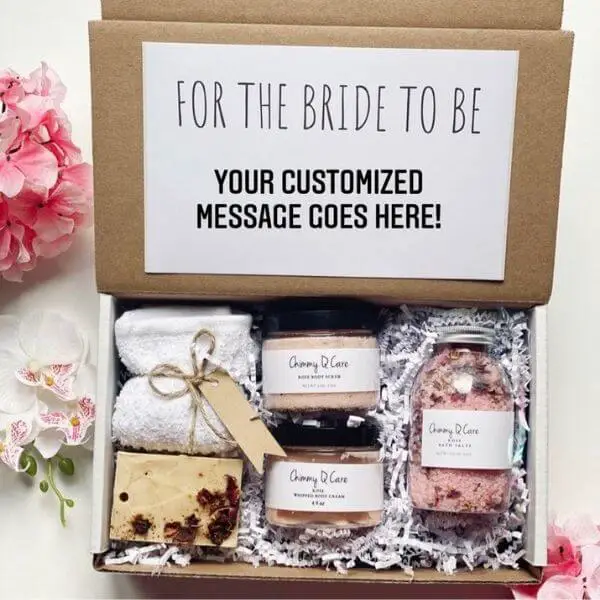 Price: $34.50
Shop on: Etsy
What better way to celebrate an engagement than with a luxurious pampering gift box. This engagement gift box will surely make engagement day one to remember. It is beautifully packaged and includes bath salts, body scrub, body cream, a soap bar, and a cotton towel.
RELATED: 11 Best Pampering Spa Themed Bridal Shower Favors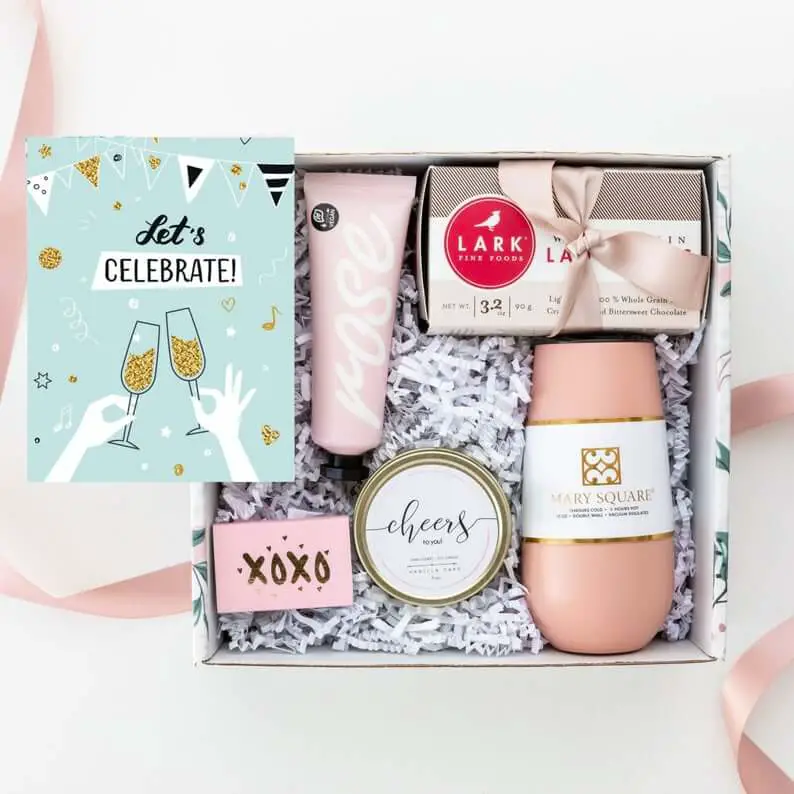 Price: $50.00+
Shop on: Etsy
A beautiful white and pink pastel gift box that includes a vanilla cake scented candle, a matchbox, vegan rose scented hand cream, whole grain ladybird cookies, and stemless champagne tumbler. This is the perfect congratulatory gift for any bride-to-be.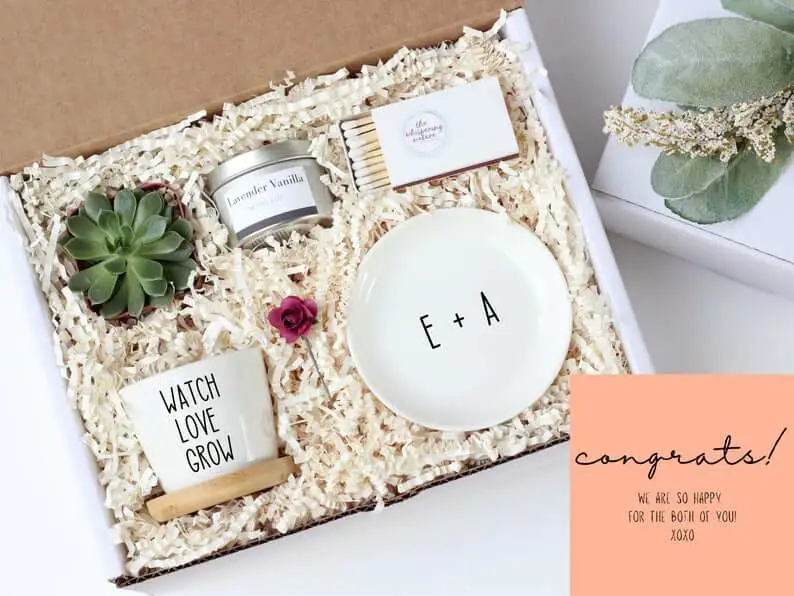 Price: $39.99
Shop on: Etsy
This succulent engagement gift box comes with a classic white ceramic ring dish, an adorable succulent plant in a pot, a "watch love grow" custom succulent planter, a personalized card, a soy candle, a custom matchbox, and a mini paper flower. Everything is neatly packaged in a beautiful mailer box.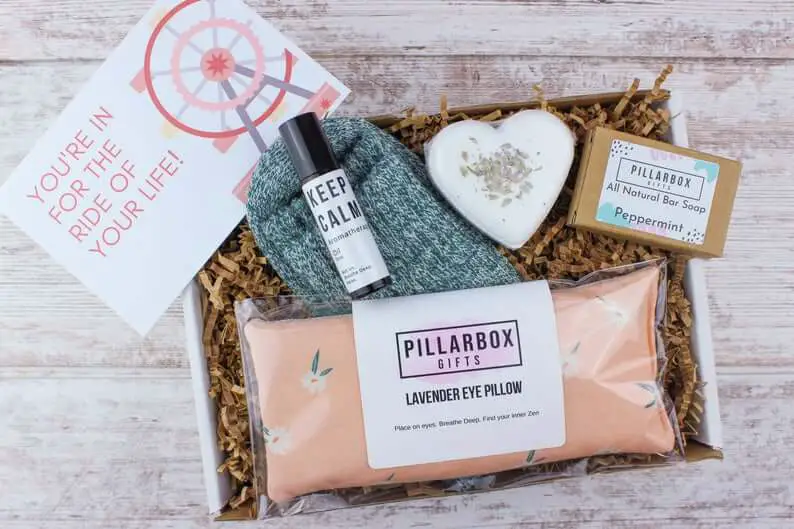 Price: $44.95
Shop on: Etsy
Give the bride to be some well-deserved relaxation for her last days as a single woman. This handmade, all-natural care package includes a warm lavender eye pillow filled with aromatic lavender, an aromatherapy essential oil roller so that she can enjoy the benefits of techniques aimed at reducing stress daily, a bar of lavender soap that will calm her mind and body, and cozy socks to keep her feet warm while she unwinds.
Check current price on Amazon
The perfect gift to kick-start the bride-to-be's wedding plans! This book features a rose gold elegant design and contains 150 pages, an 18-month undated calendar, budget breakdowns, and complete checklists. This kit includes a gift box, pen, pouch, paperclip, ten thank you cards, and online templates.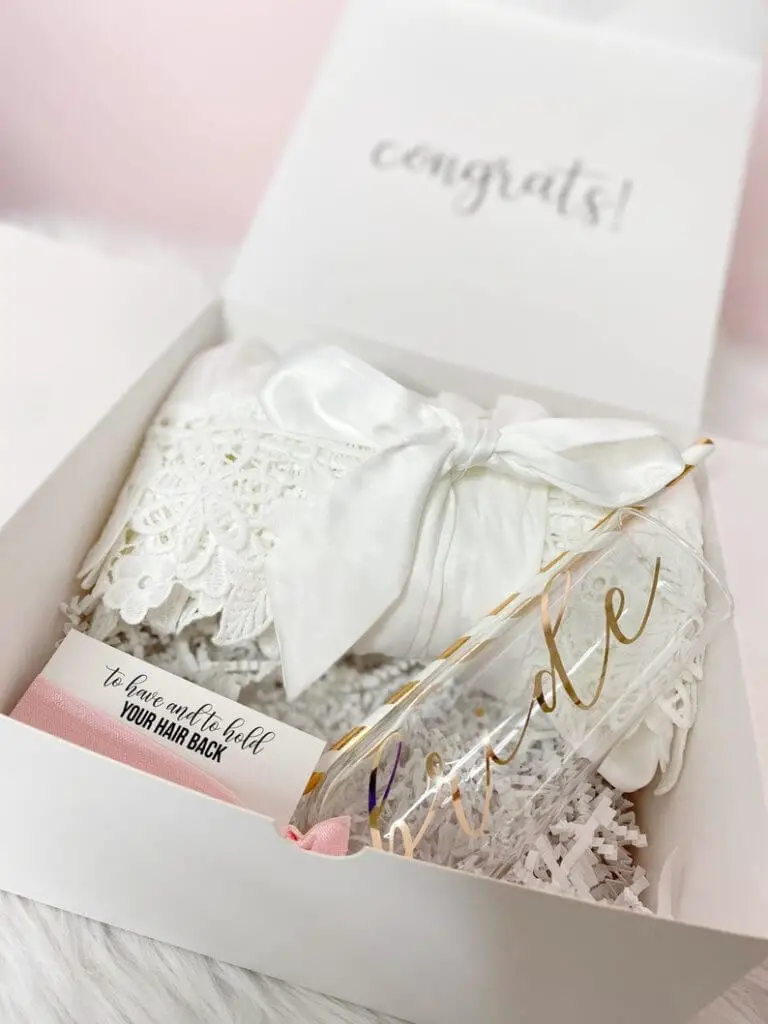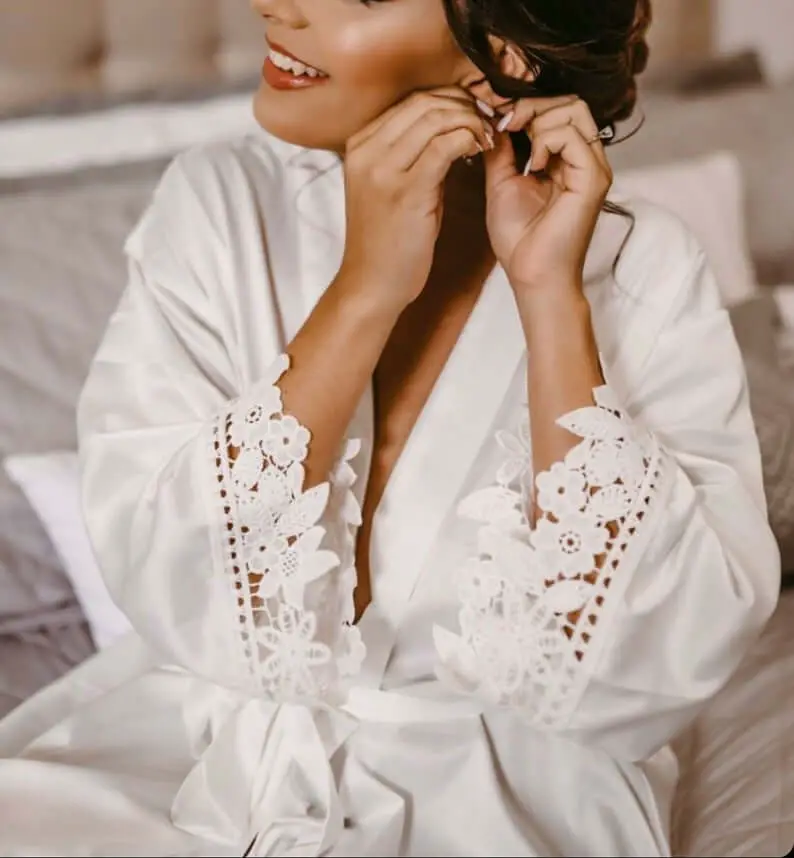 Price: $48.99
Shop on: Etsy
This lovely and luxurious bridal package is just what every bride needs for her special day. Includes a personalized "Mrs." white silk bridal robe, hair tie, and "Bride" Champagne flutes and straws.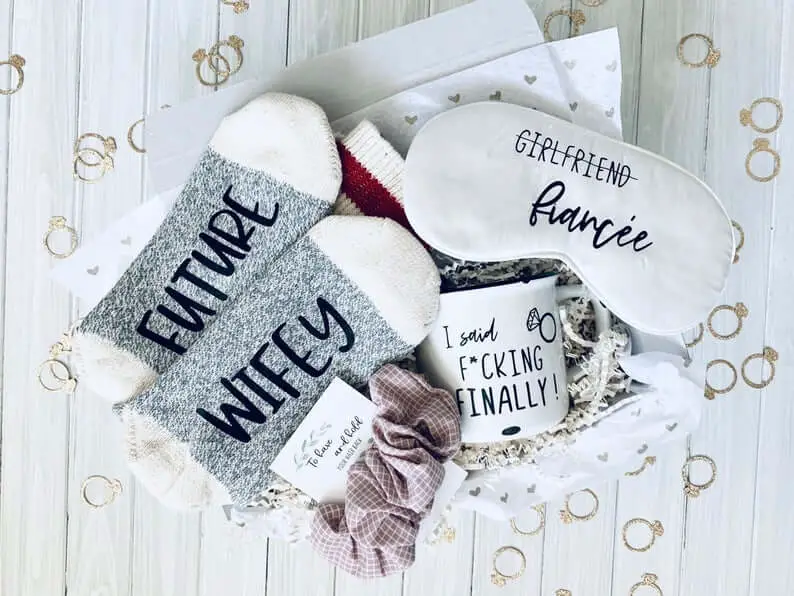 Price: $64.21
Shop on: Etsy
Warm up the holidays and treat that special lady to the gift she deserves. This engagement gift includes a white gift box with ribbon, a coffee mug, socks, a deluxe silk eye mask, and a scrunchie with a cut card that says "to have and hold your hair back".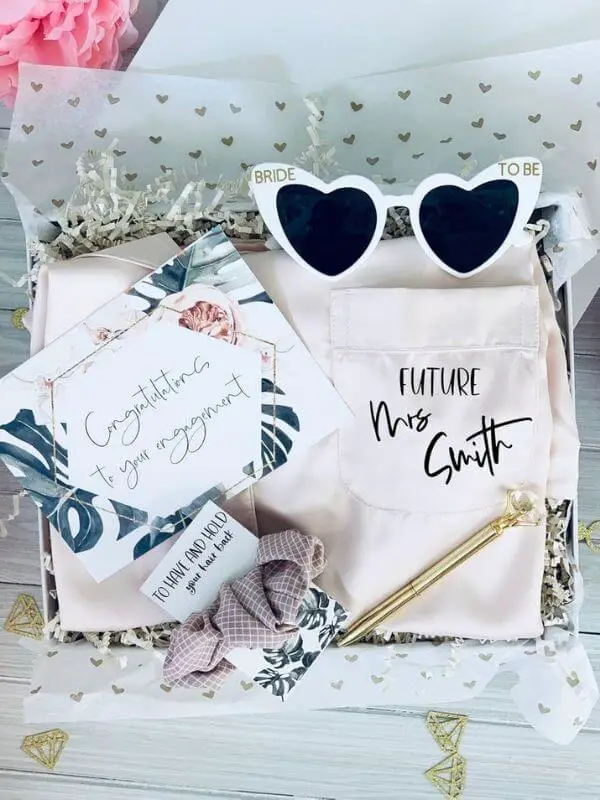 Price: $65.91+
Shop on: Etsy
For that woman in your life who has everything, surprise her with a cute summer engagement gift box. She'll love the personalized soft P.J., heart-shaped sunglasses that are adorable for photo prop, and diamond pen (an elegant way to jot down all of those ideas).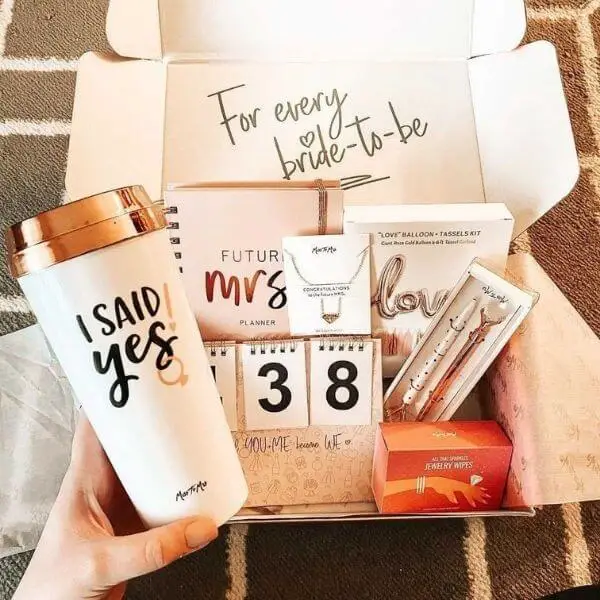 MISS To MRS bridal subscription box delivers up to 9 themed boxes to pamper your best friend before the big day. Plans & contents of each box are tailored to the wedding date. Bridal experts curate a special assortment of exclusive apparel and bridal merch, tips, ideas & inspiration, decor elements & party essentials, planners, checklists, calendars, bridal beauty, and more! If you are looking for the ideal engagement gift box from all the girls, check it out.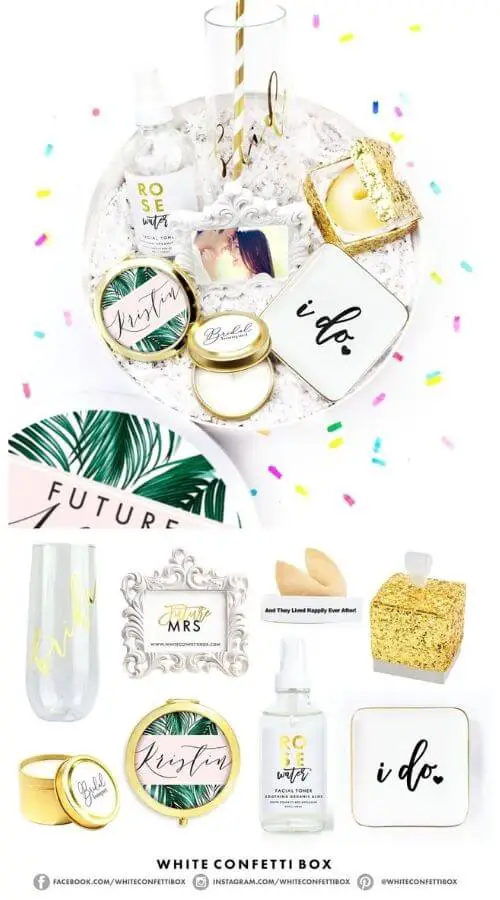 Price: $58.25
Shop on: Etsy
This engagement box is ready to be the most perfect gift for your girl. In this box, you will find a lot of wonderful things to welcome her into her new status as a bride, including rosewater spray with sweet and romantic floral fragrance, glitter favor box with a fortune cookie, scented candle, gold paper straw, "bride" glass stemless champagne flute and a custom gold mirrored compact.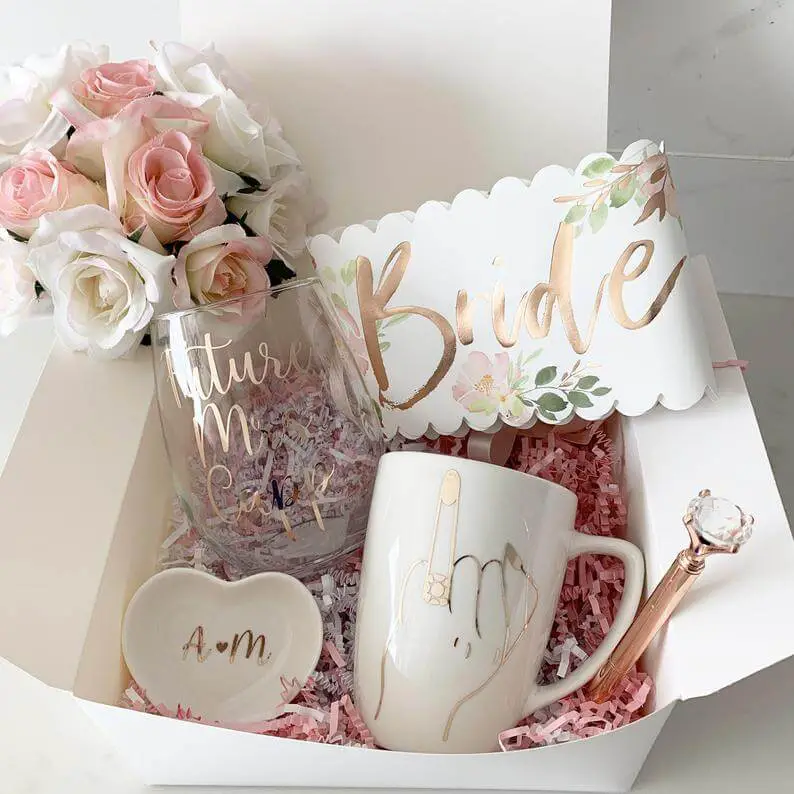 Price: $20.00+
Shop on: Etsy
This beautiful and whimsical set includes a wineglass, "he put a ring on it" mug, personalized heart-shaped ring dish, diamond pen, and Bride-to-be floral sash.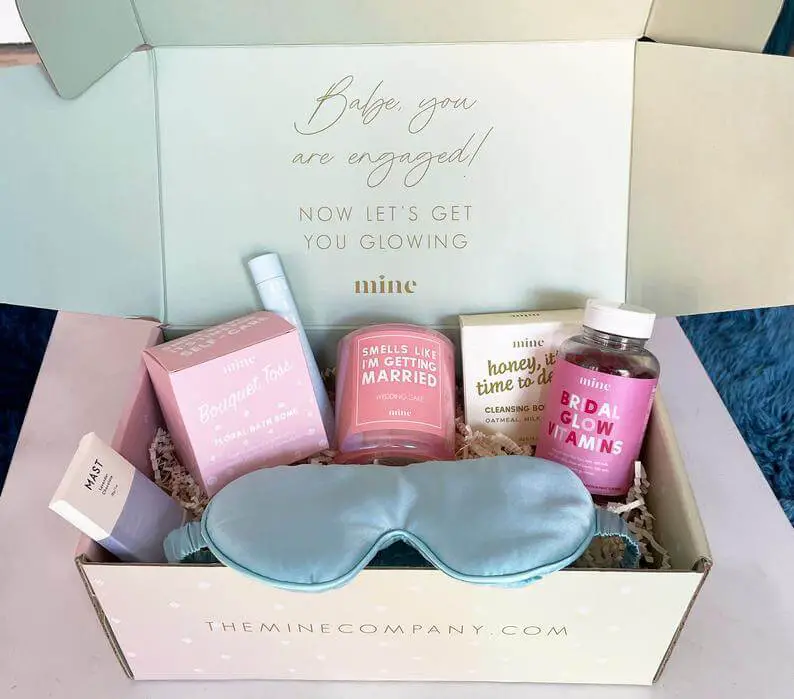 Price: $99.00
Shop on: Etsy
A worthy gift that is thoughtful, first-class, and just for her: featuring 7 premium bridal wellness items designed to help achieve complete bridal bliss. This box includes an on-the-go ring and jewelry cleaning pen to keep the engagement ring sparkling, bridal glow gummy vitamins for hair, skin, and nails, bridal beauty sleep silk eye mask, bouquet toss bath bomb, cleansing body bar, lavender chocolate, and a wedding cake candle.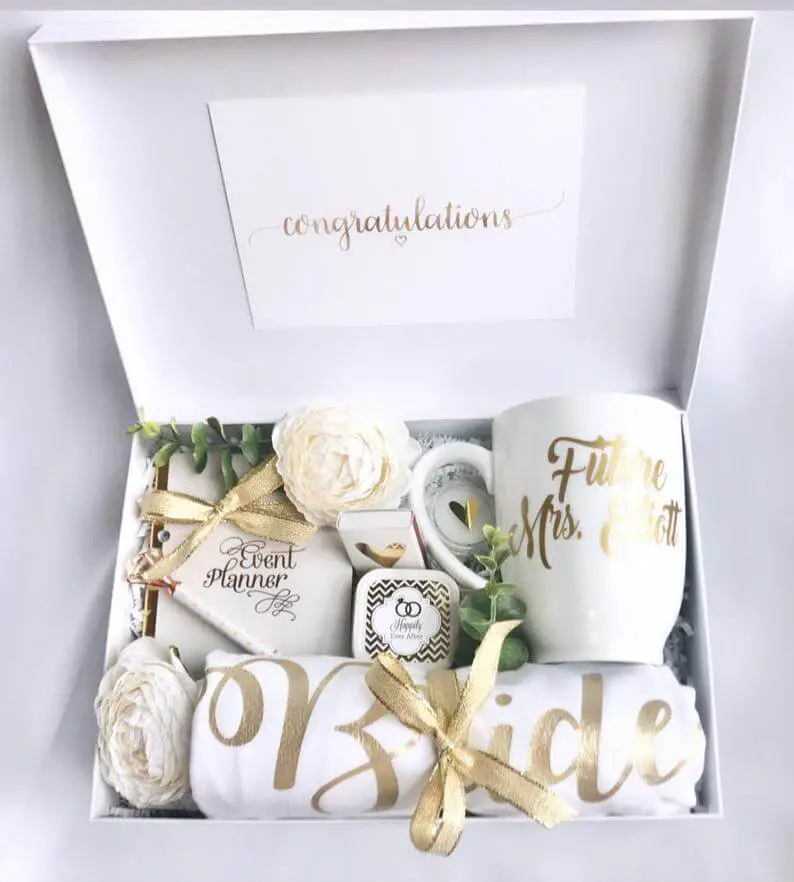 Price: $59.99
Shop on: Etsy
White and gold bridal engagement gift is a gift box that any bride-to-be will treasure forever. It holds a diamond pen, notebook, coffee Mug, candle with match matches, lip balm, personalized congratulations card, and bride T-Shirt that will make a perfect addition to any bridal shower. All of this is packaged in a stunning white box with gold ribbon and floral accents.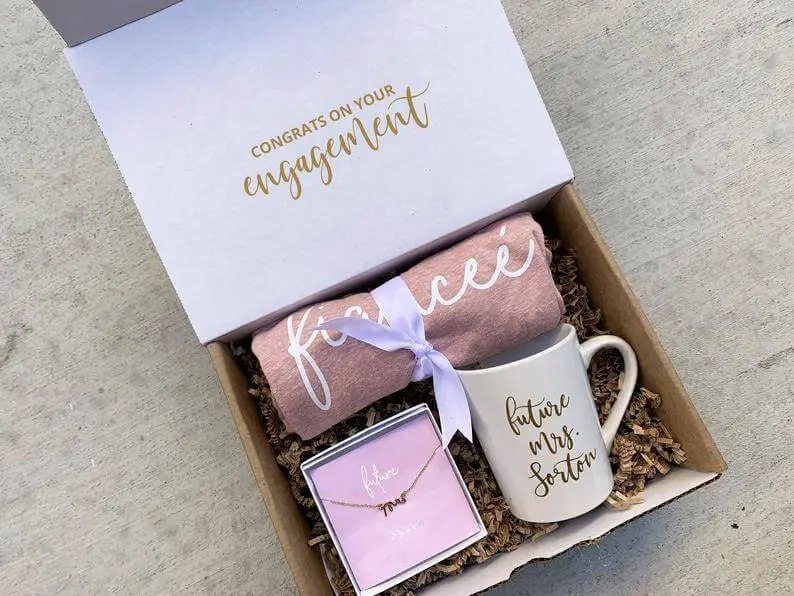 Price: $45.00
Shop on: Etsy
A simple gift box with a touch of elegance for the future Mrs. This gift set includes a "fiancée" tank top, a custom ceramic mug, and an "MRS" necklace or knot bracelet with a custom message.
What to Put in a Bride's Gift Basket?
If you want to build your own engagement gift box here are some ideas on what to put in an engagement gift basket for the newly engaged bride:
jewelry
Card
Bath salts, body scrub, body cream, hand cream
Cookies or chocolate
Tumbler cup
Succulent
Cozy socks or slippers
Scented candle and matchbox
Wedding planner book
Bridal robe
P.J
Ring dish
Mirrored compact
Cute sunglasses
Sash
Eye mask
Bride T-Shirt or tank top
Pen and notebook
Ceramic mug
wineglass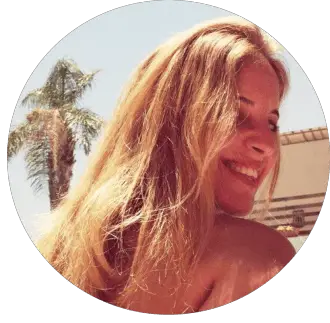 Kaden is an interior designer in her education who fell in love in designing weddings. Along with her husband, the wedding planner, Kaden specializes in creating content for weddings aim to fulfill brides dreams.