Last Updated on September 9, 2021 by Kaden
If you are struggling with ideas to stand out at your wedding then perhaps it might be time to take a look at unique and creative wedding table number to dazzle your guests with that will make them think you hired a professional designer. In this blog post, you'll find 10 amazing ideas for creative wedding table number alternatives in every style and wedding theme.
You might also like:
I hope you like these products! Just so you know, I may receive commissions on purchases made from the links on this page. Thank you if you use our links, I really appreciate it!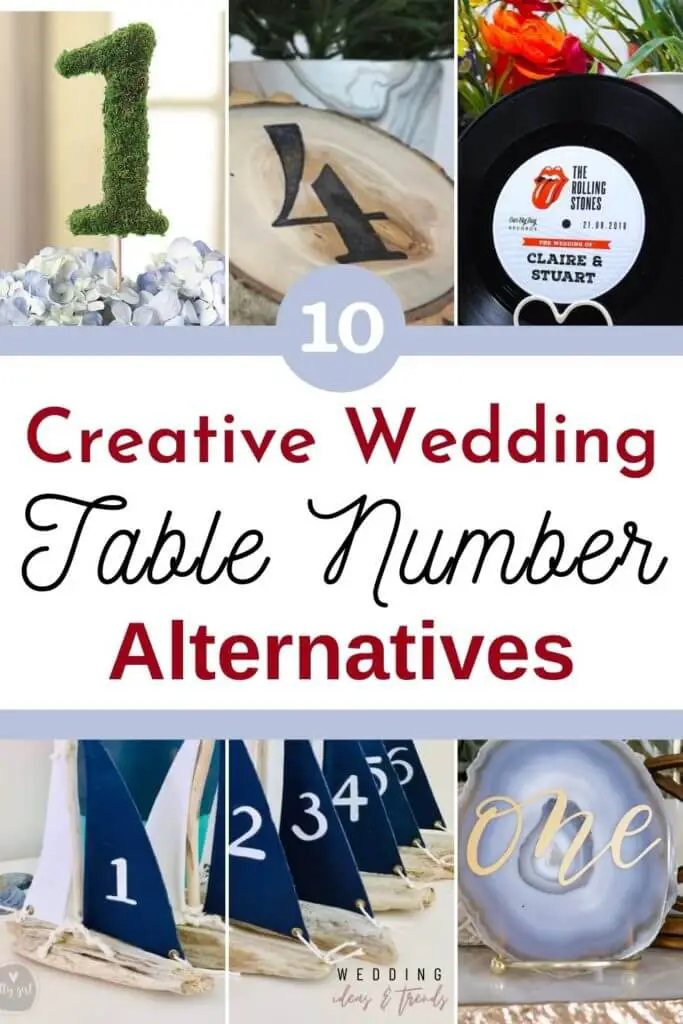 Read on to discover 10 creative wedding table number alternatives that will add tons of personality and the wow factor to your tables: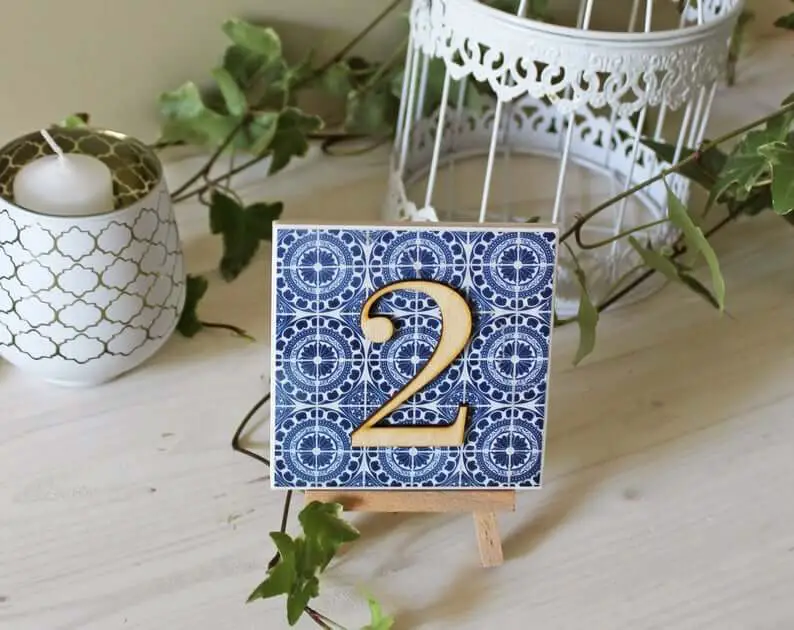 By ChestnutIn The Pocket on Etsy
If you're looking to add a little bit of ethnic flavor to your wedding day – look no further than these portuguese azulejos table numbers. A colorful and charming alternative and a romantic addition to your decor.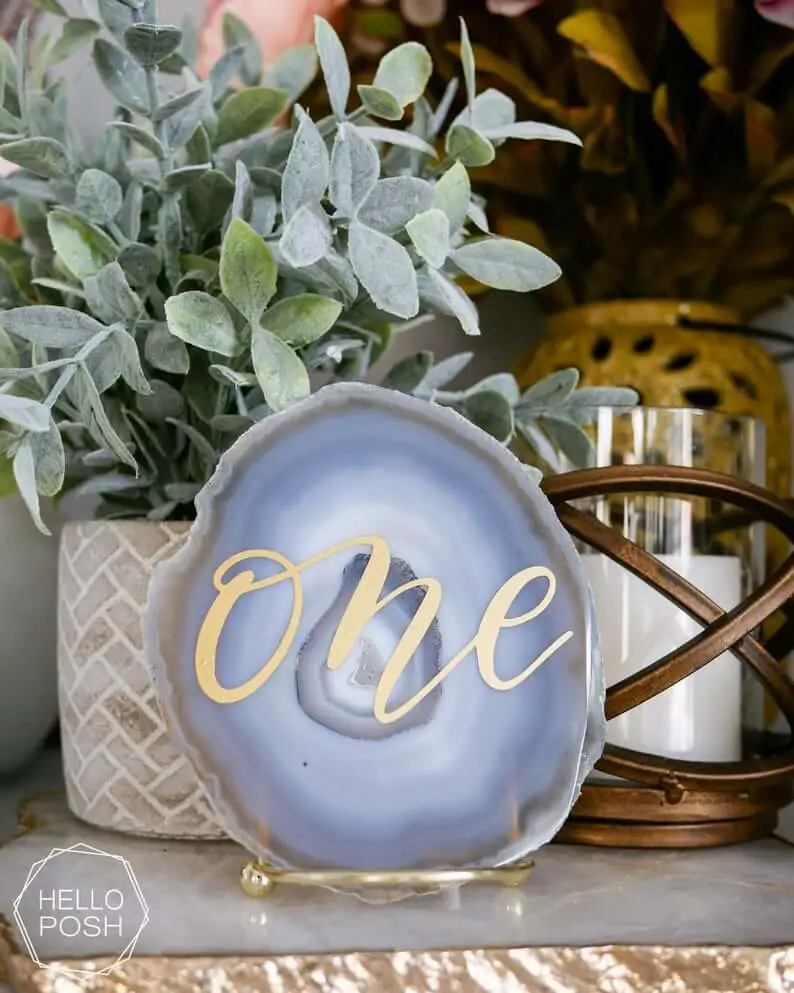 By Hello Posh on Etsy
Add a splash of color to your tables with these gorgeous Brazilian agate slices. Each slice is one-of-a-kind,full of color and will bring a warm, organic feel to a beach wedding table setting.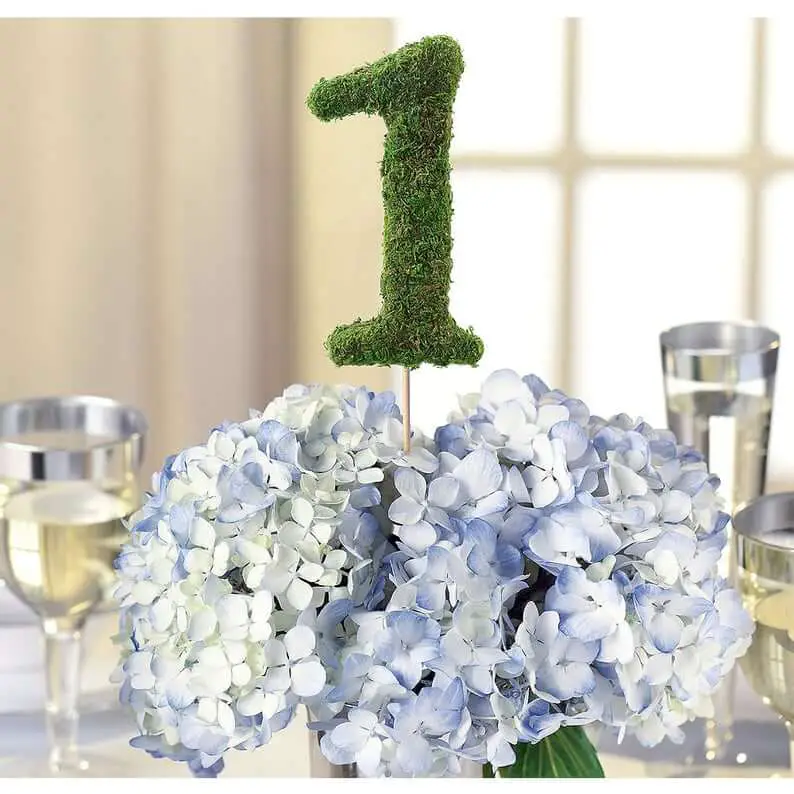 By Bober Studio on Etsy
These moss table numbers are the ideal centerpiece for a casual backyard wedding. The moss is carefully applied to every part of the number for a natural look that you'll love!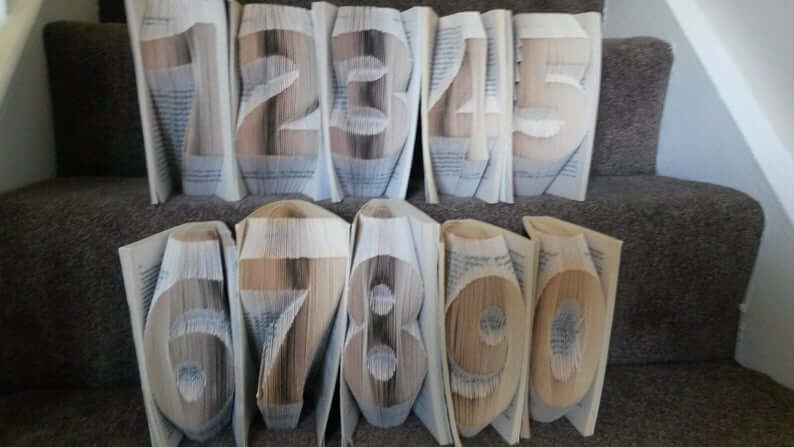 By Lisascraftcreations on Etsy
With this DIY book folding numbers, you're going to make a statement that your guests will never forget. Beautiful table numbers alternatives for historical sites, old farmhouses, or even an elopement in the woods.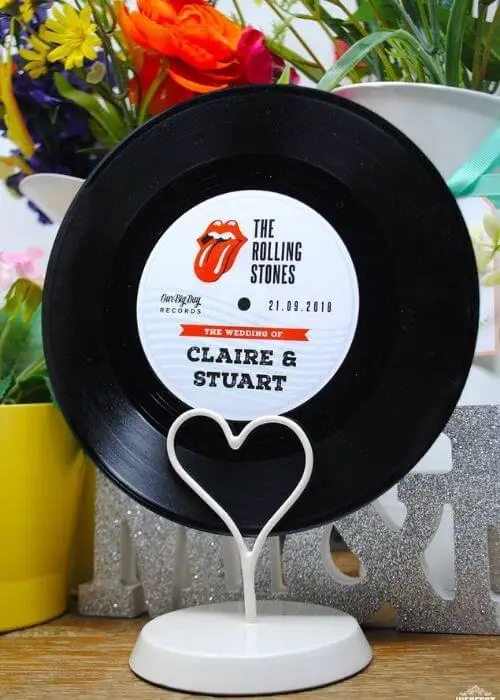 By Wedfest Weddings on Etsy
Bring a touch of retro style to your wedding with these adorable vinyl record wedding table numbers. The bold vintage design will be a blast from the past for all your guests.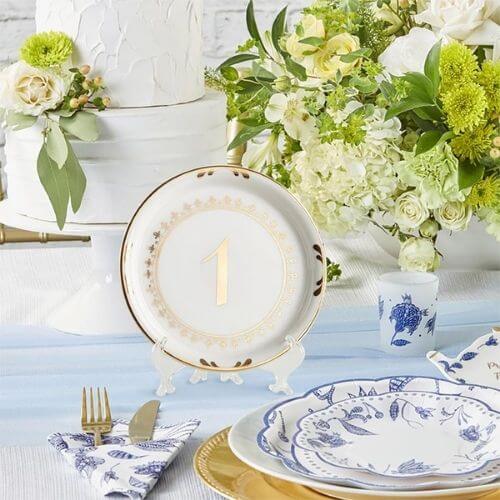 Wedding table centerpieces don't have to be big and over the top. Vintage plates with gold table numbers are the all-time favorite trend which is beautiful, unique, elegant, and classy.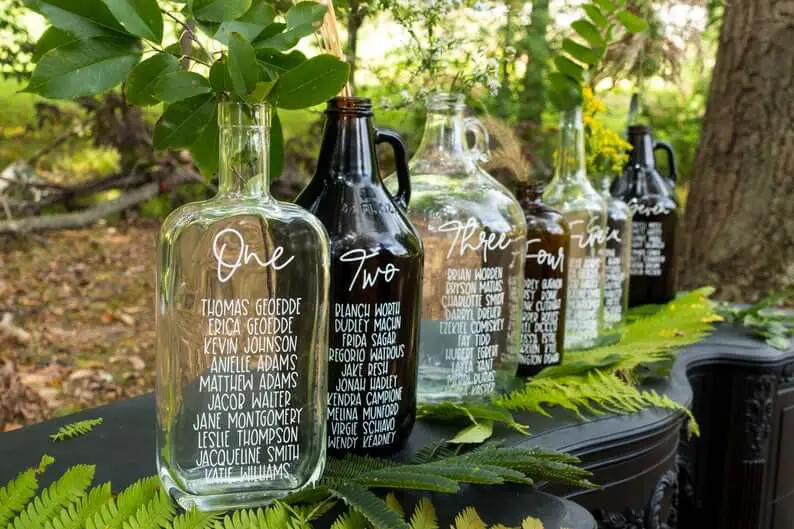 By Miscellaneous Methods on Etsy
These glass bottle seating charts are the perfect wedding day accessory. It features unique handwritten fonts to display your guests' seating information. It's pretty and feminine, yet modern and stylish.
RELATED: DIY Backyard Wedding Decorations On a Budget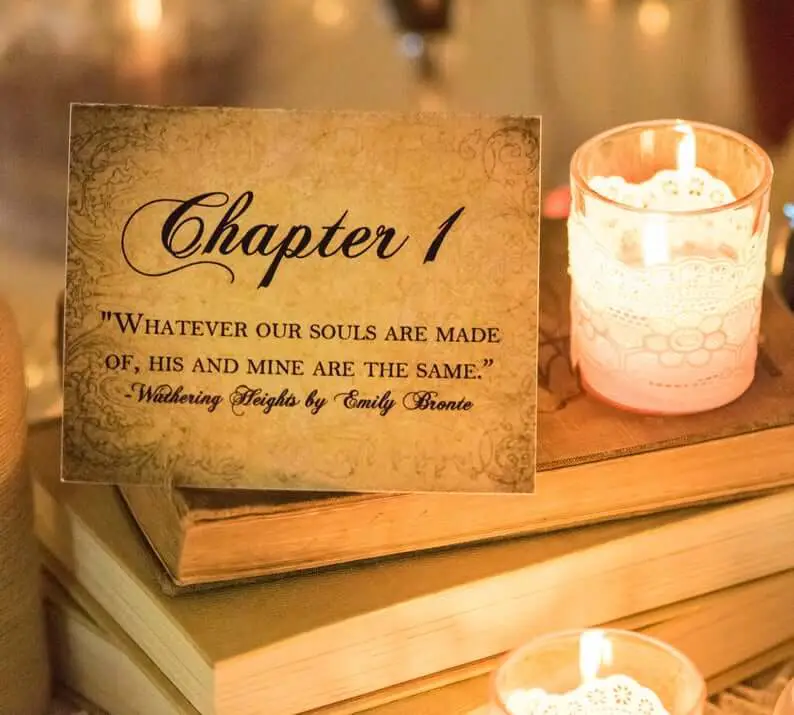 By Bookishparties on Etsy
Inspired by the wonderful stories and poems that have conquered the hearts of the readers, cardstock love story wedding table numbers will be perfect for a historic wedding venue, or a fairytale wedding theme.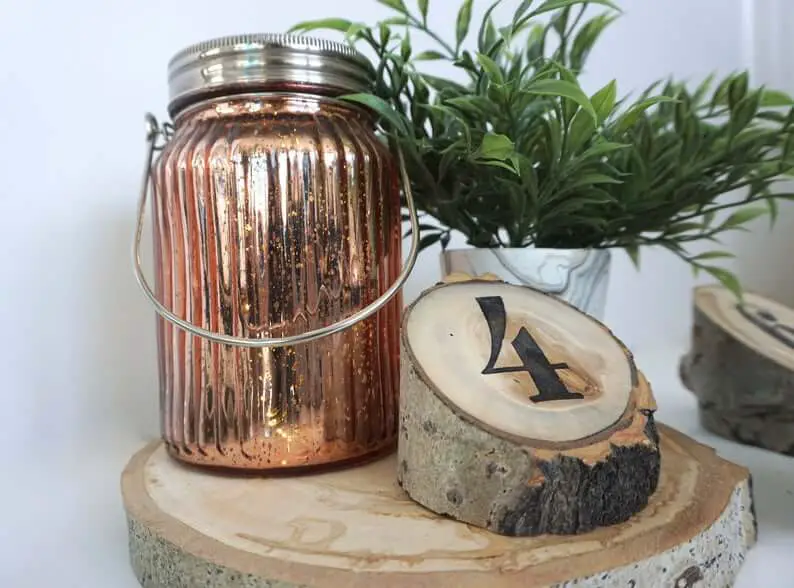 By Aspen Rustic Creations on Etsy
If you are looking for wedding table numbers that use a nice rustic element, that isn't traditional, these wood slice table numbers are perfect!  
RELATED: 10 Beautiful Wooden Table Numbers For Rustic Wedding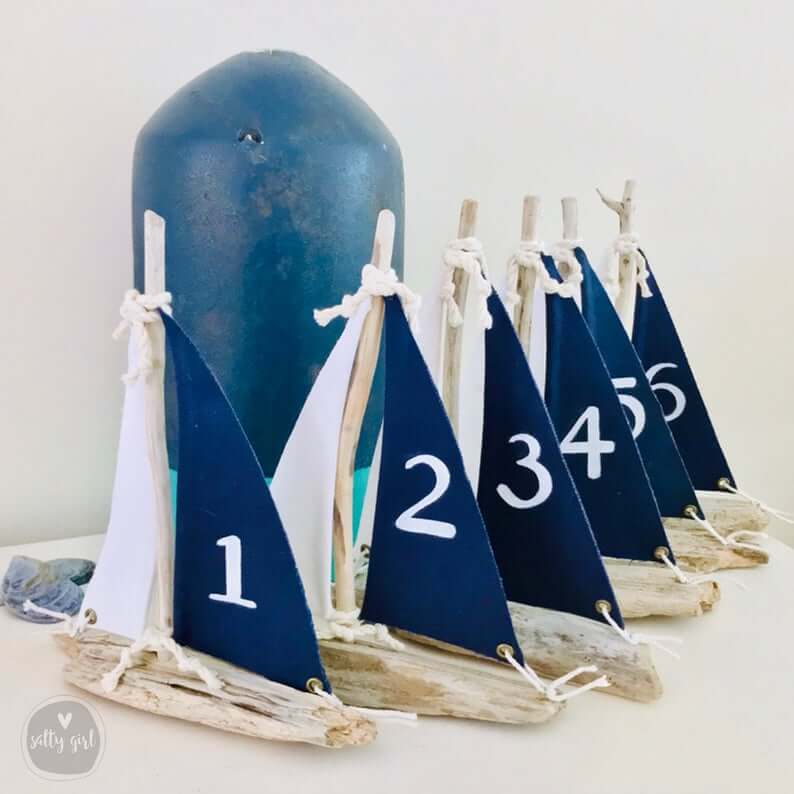 By Aspen Rustic Creations on Etsy
Nautical wedding decorations don't get more adorable than these handmade Maine driftwood sailboats! Add a touch of class to your chic seaside wedding with these lovely pieces of art a as table numbers.
RELATED: Navy Blue Nautical Themed Wedding Favors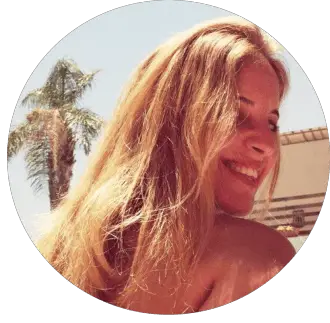 Kaden is an interior designer in her education who fell in love in designing weddings. Along with her husband, the wedding planner, Kaden specializes in creating content for weddings aim to fulfill brides dreams.