Last Updated on May 6, 2022 by Kaden
We associate the spring season with floral patterns, regeneration, warm breeze, and the color pink. This sweet color goes hand in hand with this romantic season thanks to its freshness, which makes it the ideal choice for an incredibly light-hearted, spring wedding. Discover all the ways you can incorporate pink for a romantic spring wedding.
Best pink color combos for a spring wedding:
1} Pink + Green
2} Light blue + Pink
3} Combination of pinks- Rose pink + Light pink + Blush pink
4} Navy blue + Pink
5} Purple + Pink
6} Gold + Pink
 I may receive commissions on purchases made from the links on this page at no cost to you.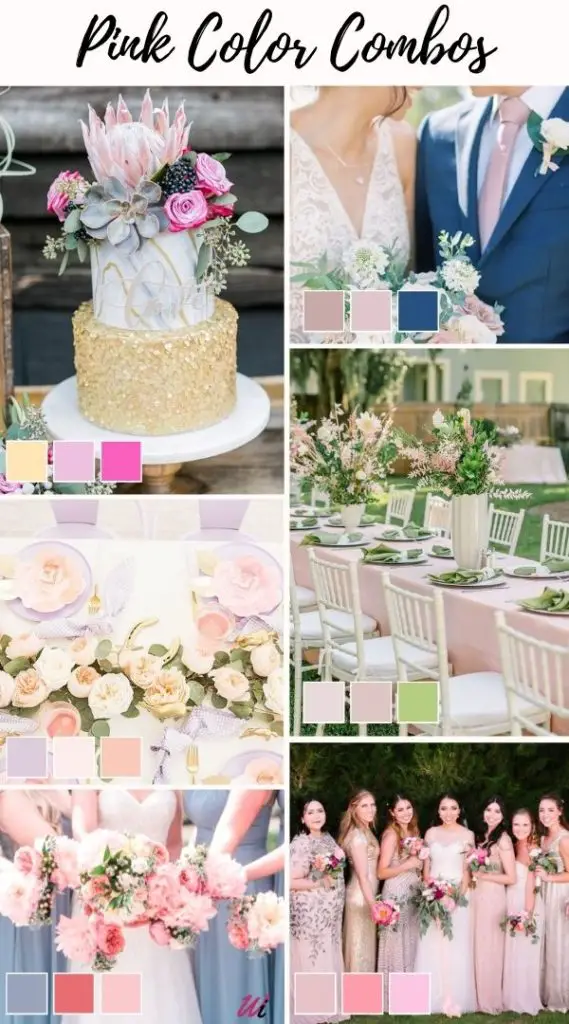 Photos by fiftyflowers.com (DIY wedding flowers)
Romantic Pink Spring Wedding ideas to Get Excited About
Pink is a classic color and can be incorporated into all aspects of your spring wedding. From wedding dress, decoration and food. The selection of pink as the main color will make your life easier with wedding design choices. Since it is a natural color, it will look good with dark color tones and light tones.
Embrace the spring spirit with a pink flower crown for the ultimate romantic and feminine look.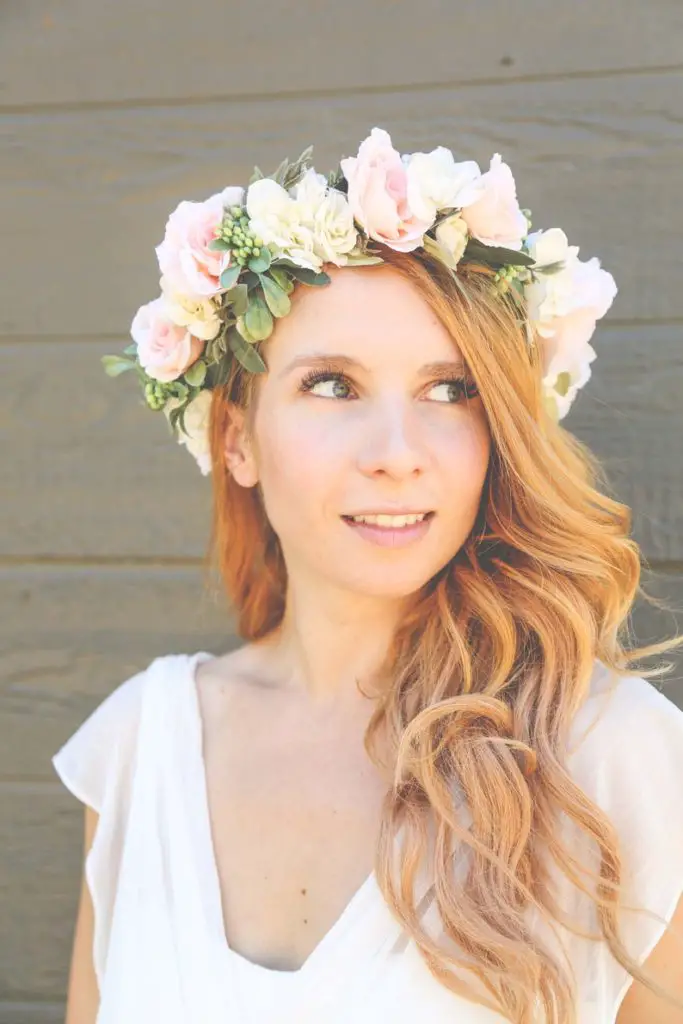 Flower crown by Flowers-Lovers on Etsy
Related: Wedding Hair Accessories and Headpieces for Bride
Go all the way with the pink spring wedding theme. These cupcakes are like spring in a cup.
Floral Cupcakes by KraftyDekor on Etsy
Related: Lavender Wedding Color Schemes That Are Excellent for Spring
A touch of pink on your man can make the all spring theme come together. Add a pink tie, socks, or a boutonniere to the groom and the groomsmen suits.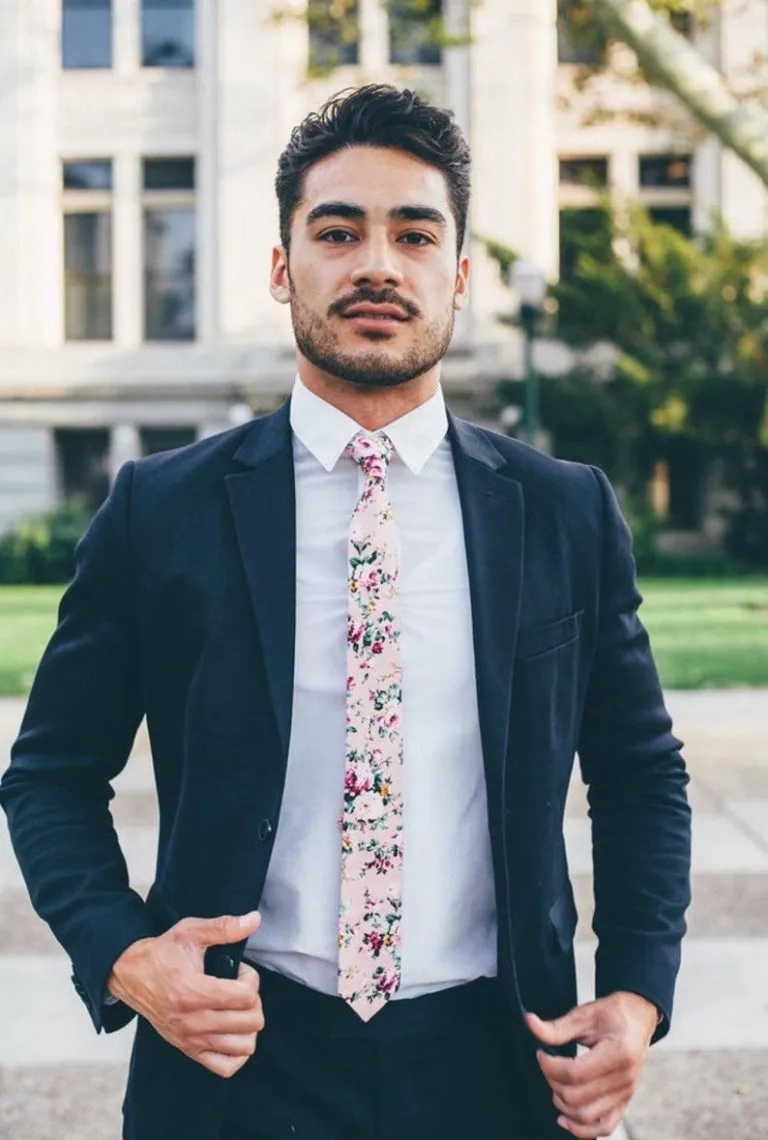 Floral tie by MY-TIE-SHOP on Etsy
Related: 5 Non-Traditional Groom Attire Ideas – How to Stand Out at Your Wedding
Don't forget about the invitations. Set the tone to your wedding from the start, and get your guests excited for what's about to come.
Invitation suite by Late-Bloom-Paperie on Zazzle
Related: Best Romantic Blush Pink Wedding Invitations
For the perfect spring vibe, consider layering different shades of pink. From ivory pink, blush pink, dusty rose, hot pink, cotton candy, and many more, it is easy to incorporate it into a unique wedding style.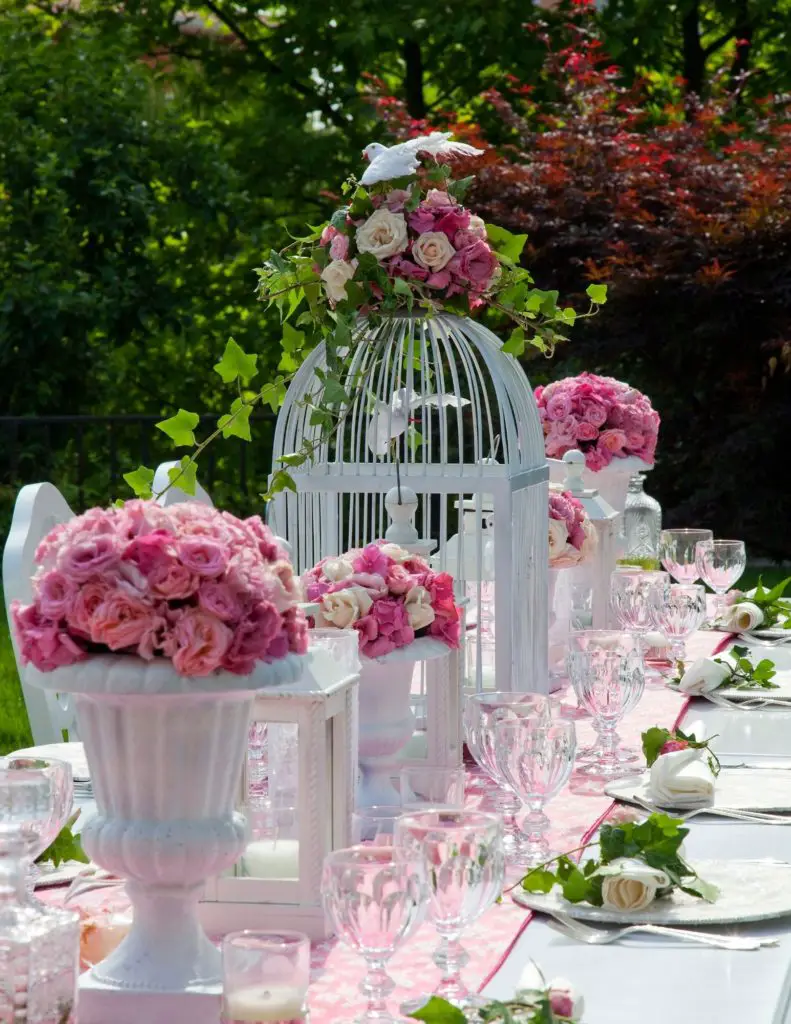 Related: Tips and Examples for Beautiful Wedding Table Decorations
Artificial flowers from Amazon
Embrace the spring theme completely by dressing your bridesmaids in pink floral print sundresses.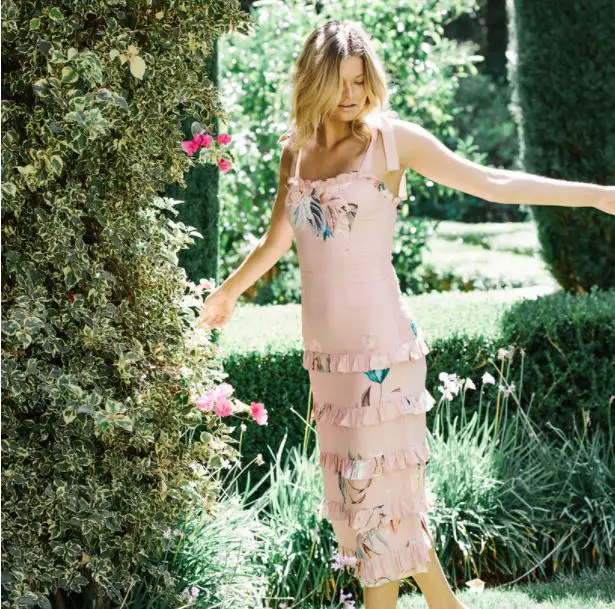 Bridesmaid dress from Plum pretty sugar
A pink tulle wedding dress creates a fresh feeling like a spring warm breeze. A touch of pink on your wedding dress Immediately makes the dress more dreamy, modern, and romantic.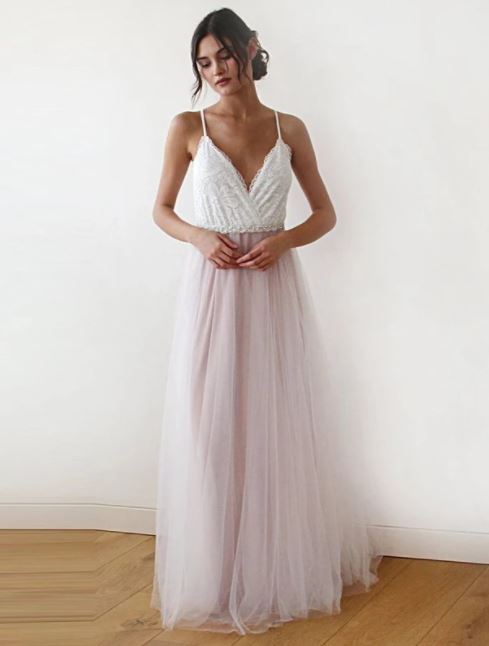 wedding dress from Blush-fashion
I couldn't find a more suitable wedding favor for springtime than this heartfelt wedding favor. A blush pink heart-shaped seed paper so your guests can plant it and watch it grow into a beautiful flower.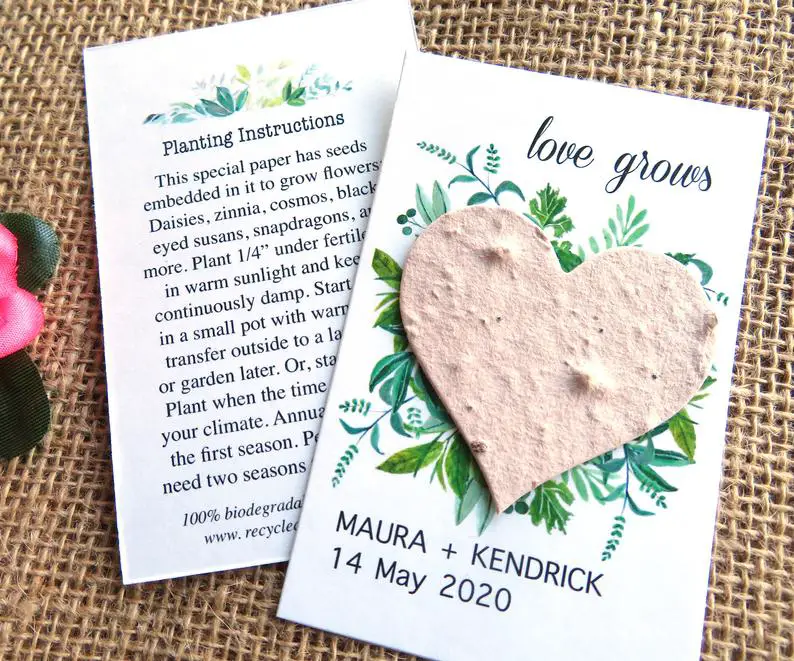 Wedding favor by Seed-Wedding-Favors on Etsy
Related:
*Adorable Wedding Favors Under $1
** 10 Awesome Easter Wedding Favors for Your Spring Wedding
*** Best Inexpensive Spring Wedding Favors Under 2$
9} Pink Cocktails
Shake up your wedding menu with pink cocktails, and add fresh, delicious spring vibes.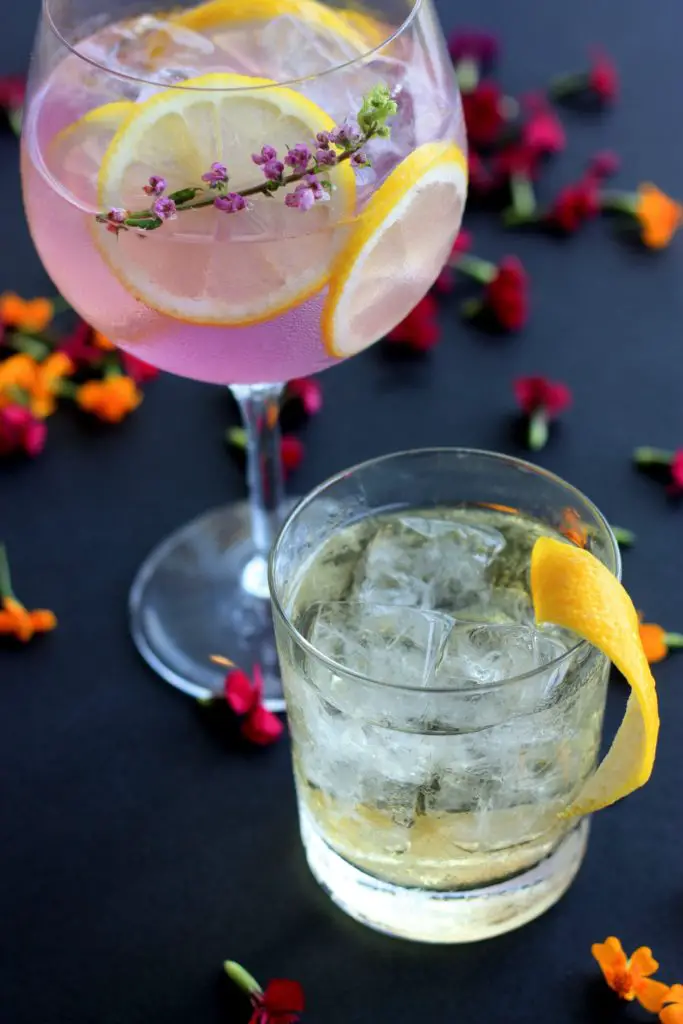 This spring wedding cake alternative is a more stable, lighter, and flowy option than the traditional heavy wedding cake. This macaron tower with feminine pink flowers is the definition of a gorgeous spring wedding in my opinion.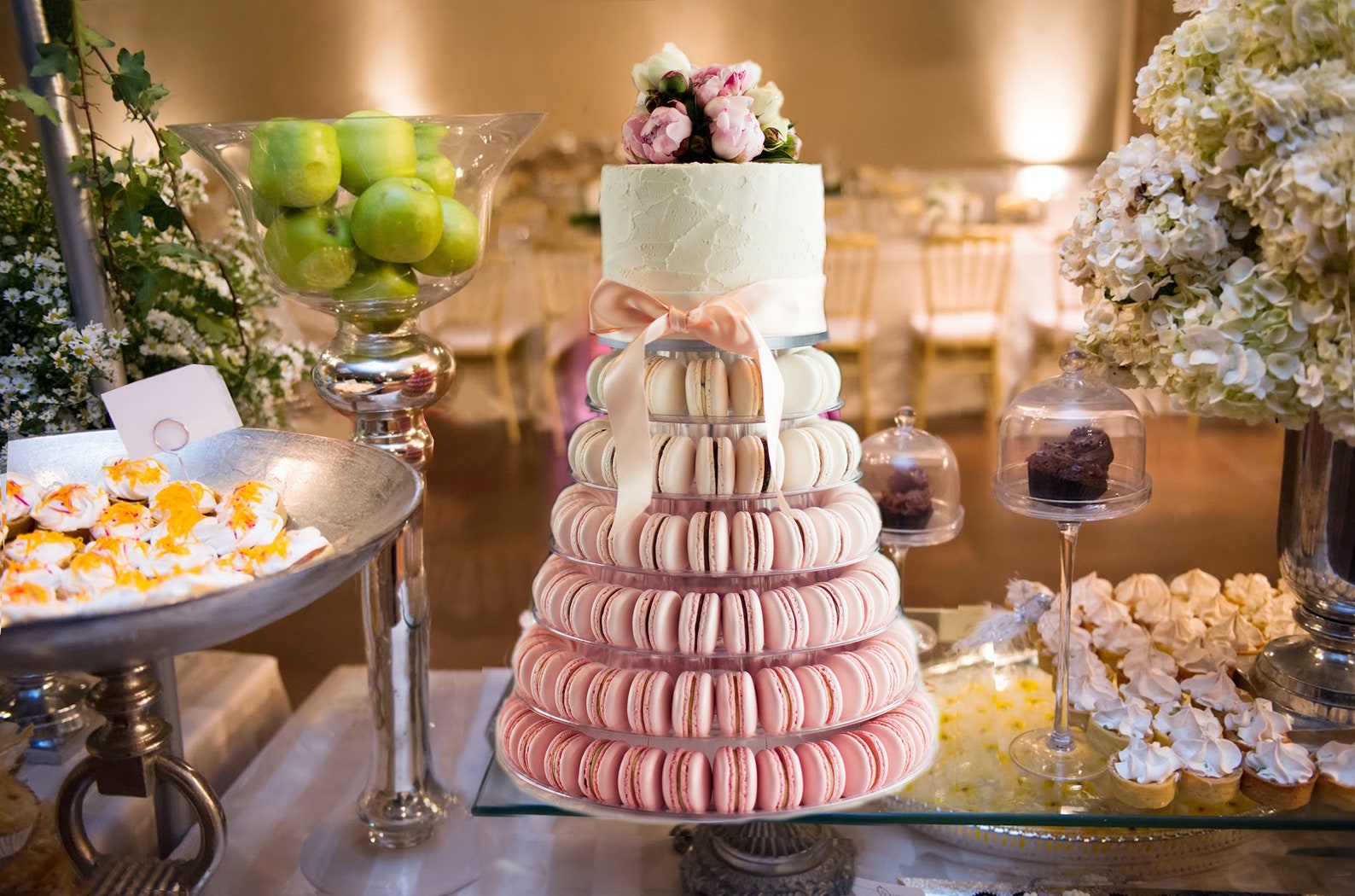 Wedding favor by LabatMacarons on Etsy
Related: How to Choose Wedding Cakes
Keep Planning With Us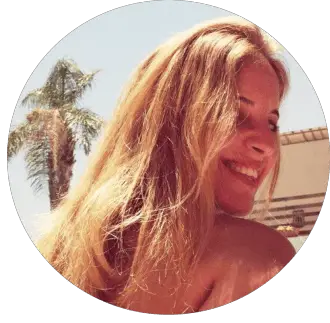 Kaden is an interior designer in her education who fell in love in designing weddings. Along with her husband, the wedding planner, Kaden specializes in creating content for weddings aim to fulfill brides dreams.