Last Updated on September 20, 2021 by Kaden
So, you're getting married? Congratulations! Before the big day, you've got to pamper yourself!  I have put together a list of pre-wedding beauty treatments for the bride to do for yourself so you can look the best on your big day. No matter what, we know you are going to look absolutely stunning when you walk down that aisle.
What Pre-Wedding Beauty Treatments Should a Bride Get?
Pre-wedding beauty treatments for the bride can include facial treatments to deal with the bride's skin condition so the makeup will look natural and flawless on the big day. As well as teeth whitening for a perfect white smile. In addition to a beautiful face, the bride can also get body treatment such as waxing, spray tan, body polishing, and manicure/pedicure.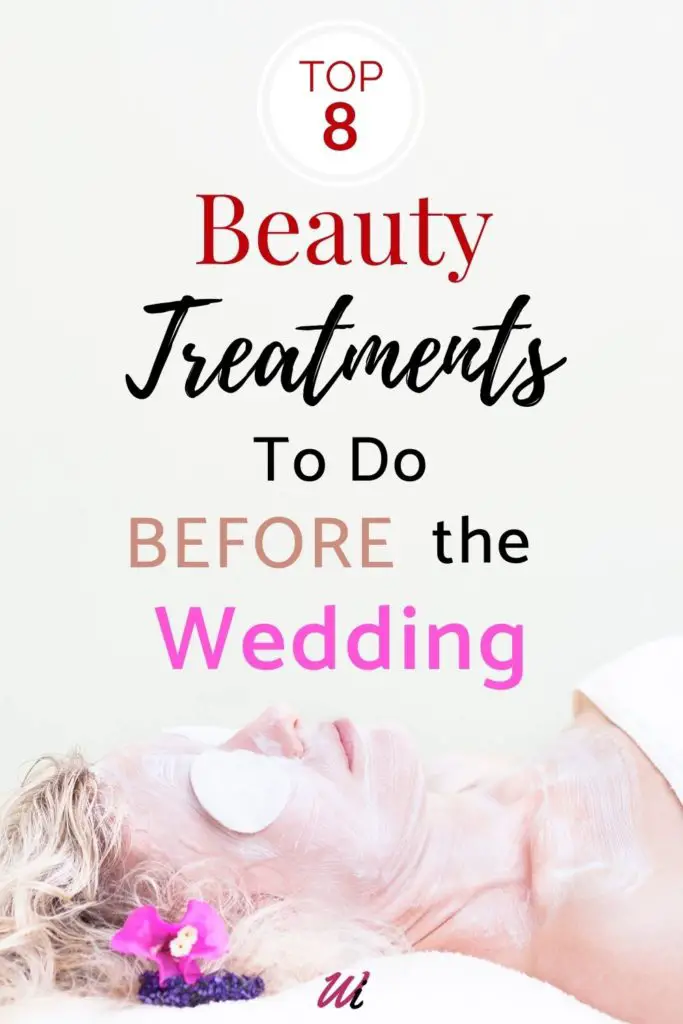 I hope you like these products! Just so you know, i may receive commissions on purchases made from the links on this page. Thank you if you use our links, i really appreciate it!
1} Microdermabrasion
– 6 Months prior to the big day.
Before you get your facial, microdermabrasion is all the rage. This is a treatment done in multiple sessions to smooth out your skin, perfect for photographs. This treatment is great for getting rid of clogged pores and dry skin to get you looking youthful and glowing. If you are interested in this treatment, it's recommended I be done 6 months prior to the big day.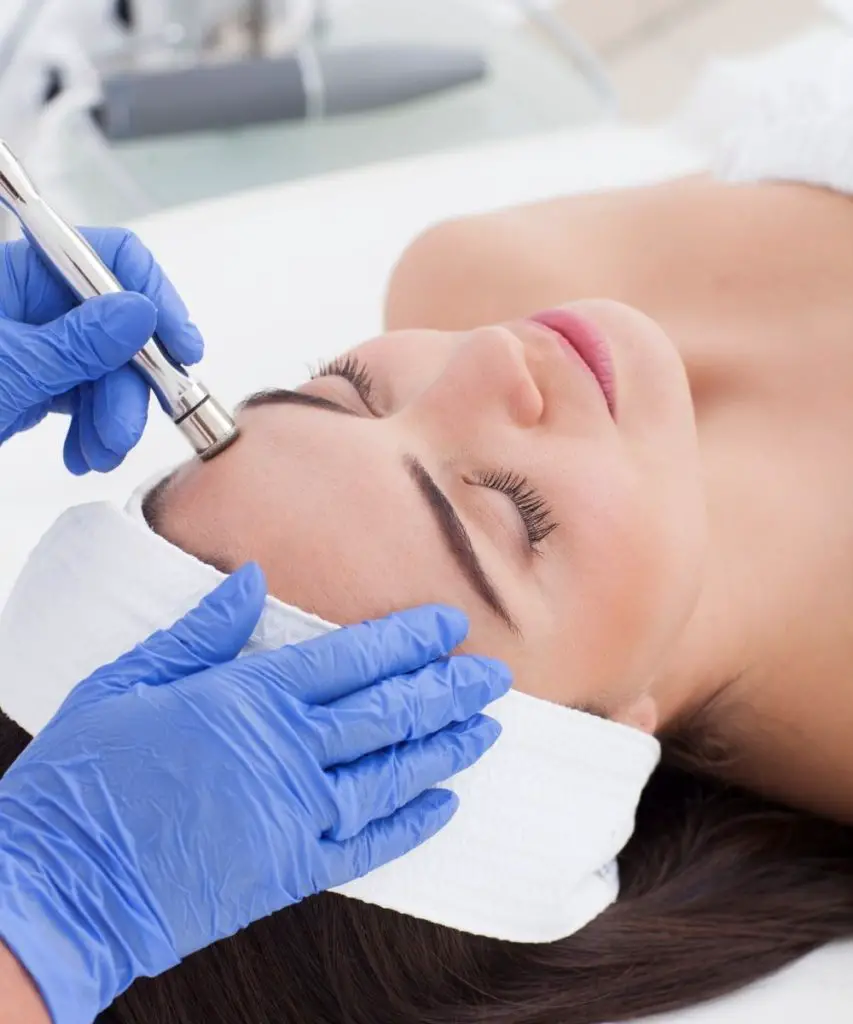 2} Teeth Whitening and Teeth Straightening
– A month before the big day for teeth whitening.
– Eight to twelve months for teeth straightening.
If you're a coffee or red wine drinker, you might want to look at teeth whitening. Also if you ever wanted to straighten your teeth it might be the perfect time for it. There will be more pictures taken of you on your wedding day than you'll ever realize, so this little extra can make your pictures even better.

*If you interested in teeth straightening, check out this option – night only clear aligner treatment
3} Lash Extensions
– Try them out a month or so before
If you don't want to mess with fake eyelashes on your big day, getting lash extensions are a great way to make your eyes pop in pictures and help you feel flawless. The best part? They last longer than your wedding day! We recommend you get them about a week beforehand. If you've never had extensions before, it's best to try them out a month or so before to see if you will like it.
4} Facial
– Week before the wedding.
Everyone loves a facial. You want to be looking your best on the big day, and a facial will brighten things up. Consult with an expert on the right kind of facial to focus on the areas you would like such as dry skin or acne.
Which facial is best before wedding?
The best facial treatment you can do is by choosing the right treatment for your skin type and skin concern.
1- Microdermabrasion – as mansion above (in section 1).
2- Chemical Peel- for brightening and smoother skin.
3- Deep Cleansing – unclog the pores and help with acne and aging.
4- Oxygen Facial – nourish your skin for plumper skin.
– If you want to try an at-home chemical peel treatment- this Peeling Solution by The Ordinary can be what you are looking for.
5} Waxing
– Three days beforehand.
You're not going to be wanting to mess with a razor on your big day, or the potential of a renegade coarse hair showing up! Consider your legs, armpits, and bikini line. For your eyebrows, to play it safe try threading instead of waxing just in case you are prone to irritation. For these treatments, you should try to make appointments for a few days beforehand.
6} Spray Tan
– Two days before the wedding.
Some of us look our best when we have glowing tanned skin. If you one of those people and you haven't try spray tan before, consider try out this treatment a month before your wedding whether you are going to a tanning salon or doing it yourself at home. If you want to try a home spray tan, I recommend – Loving Tan.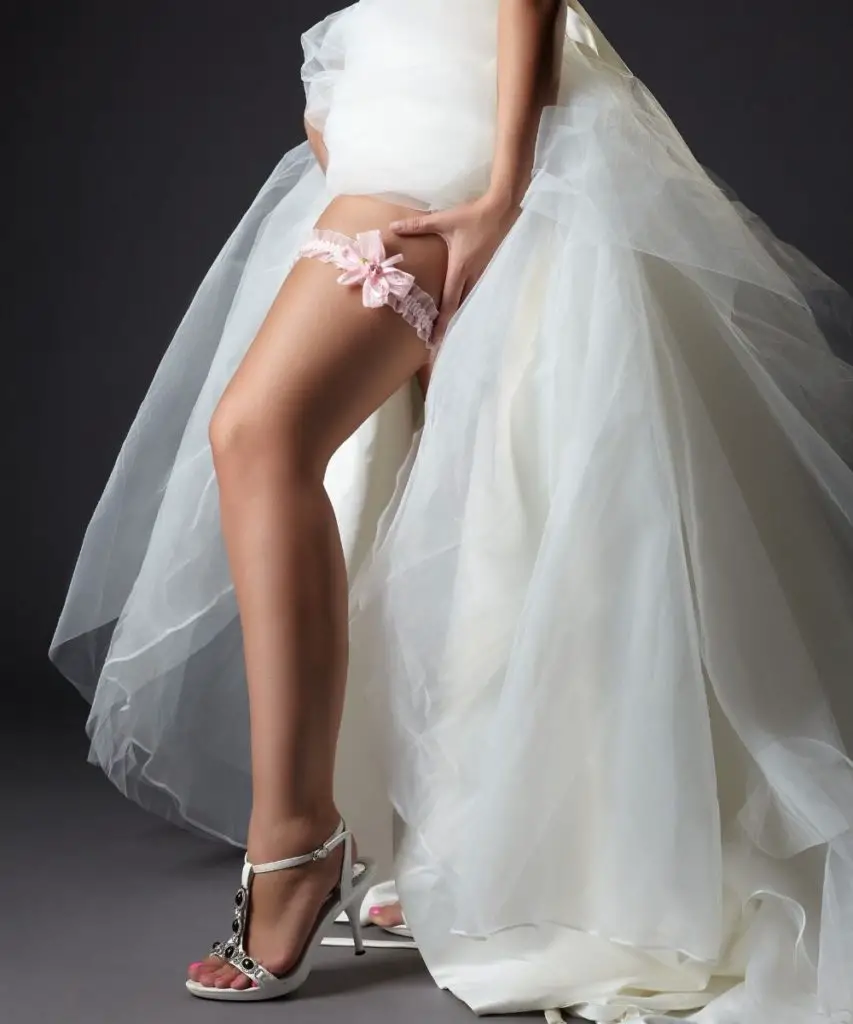 7} Manicure/Pedicure
– Two days before the wedding.
We cannot forget the tried-and-true manicure and pedicure. What's more fun than a day at the salon with your bridesmaids getting the royal treatment on your fingers and toes? Whatever you decide, nothing beats a fresh manicure for a bride-to-be.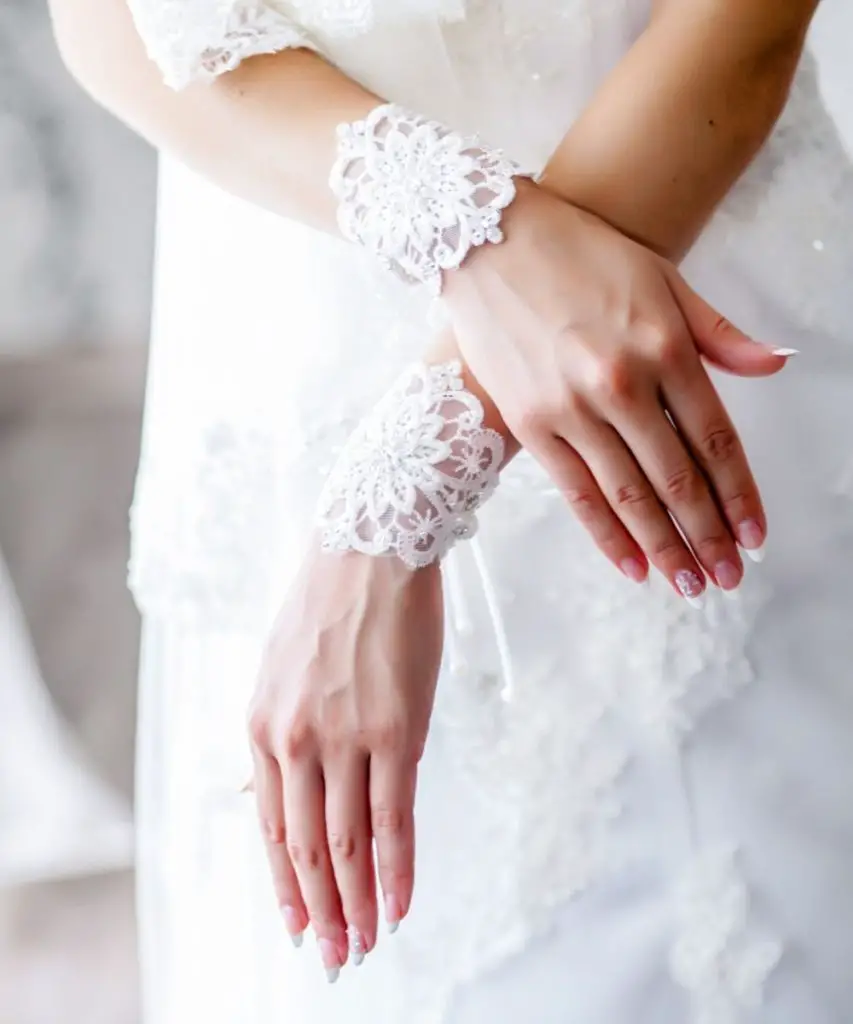 8} Body Polishing
– One day before the wedding.
This treatment is GREAT for your skin. Body polishing will exfoliate and hydrate your skin, and it's a good excuse to take a spa day. It's basically a facial for your body, so you could take a day to get the facial and body polishing is done together. How relaxing! You're going to look great.
This Dry Brush combines with Body Coffee Scrub from Amazon is a great option for body polishing at home.
To Sum It Up
There are endless choices out there for your pre-wedding beauty treatments for the bride. Whatever you choose, we're sure you will look fabulous!
You may also like:
– Wedding Hair Accessories and Headpieces for Bride
– Dazzling Bridal Shoulder Necklace
– Gorgeous Boho Beach Wedding Shoes
– Stunning Bridal Faux Fur Wrap for the Winter Bride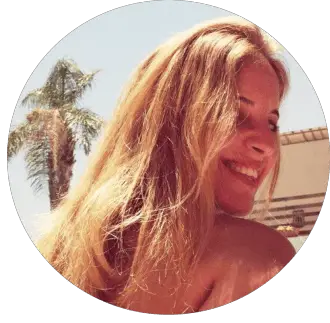 Kaden is an interior designer in her education who fell in love in designing weddings. Along with her husband, the wedding planner, Kaden specializes in creating content for weddings aim to fulfill brides dreams.