Last Updated on December 19, 2022 by Kaden
The new year is the perfect time to celebrate your love and start fresh with a new year. Our hour-by-hour new year's eve wedding timeline will help keep you on track and allow you to enjoy the entire day!
A wedding timeline is a helpful tool for keeping your wedding day organized. It allows you to be more efficient by breaking down all aspects of the event into a logical list, aiding in early preparation.
There is so much to be done for your wedding day. Planning a wedding day timeline for new year's eve is somewhat challenging because you need to make sure your guests are able to celebrate with you after midnight. From the first moment of the early morning to the count down to midnight, everything needs to go without a hitch.
You May Also Interested In:
– Christmas Bridesmaid Proposal Gift Ideas
– Stunning Bridal Faux Fur Wrap for the Winter Bride
– Winter Wedding Favors Your Guests Will Love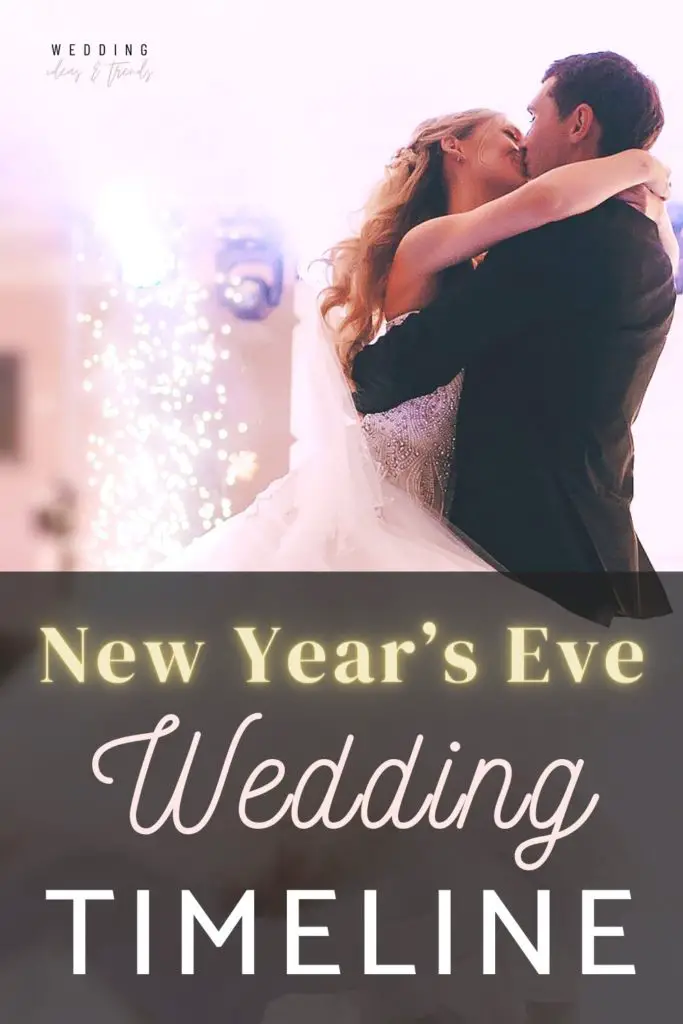 Read on for the new year's eve wedding timeline and use it as a guide to help you organize and plan your big day.
7:00 -7:30 p.m. Ceremony
Don't schedule the wedding to start early in the afternoon. Instead, schedule it to start later in the evening around 7 pm when the festivities can carry on past midnight.
It is a good idea to either provide small appetizers before the ceremony or make it very clear that even though there will be food, they should plan time to have a little bite to eat before they arrive.
7:30-8:30 p.m. Cocktail Hour
Cocktail hour is a chance to get everyone together to mingle, eat appetizers, and get drinks flowing while you disappear for some photos with your new spouse.
8:35-8:45 p.m. First Dance
Seeing as the NYU wedding feels more like a party than any other wedding, consider fading out the song two minutes into the first dance and continuing with a more fast song to get the energy up before dinner.
8:45-9:30 p.m. Dinner
"Have a fun menu, start out with some fun cocktails, maybe do stations, and have a more mingling as opposed to a sit-down dinner." Event producer Jessica Meiczinger advises.
9:30-9:45 p.m. Father-Daughter, Mother-Son Dances
Start the party with a parent dance. Your DJ or band will get the crowd moving with high-energy music as the party continues well into the night!
9:50-11:40 p.m. Get This Party Started
Your wedding is the ultimate party, so get ready to keep you on the dance floor all night long.
11:30 p.m. Late Night Snack
A late-night snack is an excellent idea in case people get drunk and need some food to sober up and get home safely.
11:50 – 11:58 p.m. Toasts & Countdown
Consider saving the best man or maid of honor speech until just before the countdown to midnight instead of doing it right after the introductions.
They can start the countdown as they finish the toast so that everyone can raise their glasses for the new year and your new life together.
00:00 p.m. Cake Cutting, Bouquet Toss, and Garter Toss
1:00 p.m. Wedding Exit
If you want to create a lasting memory of your New Year's Eve wedding, use this opportunity to emphasize what it is that you're thankful for and thank everyone for coming so that the evening ends on a high note.
Make sure your guests get home safely:

"If you choose a venue that is not a hotel" says Jessica "Make sure you have cab service available or rent out a couple of limos or a bus to transport people back and forth to their homes or hotels."
Keep Planning With Us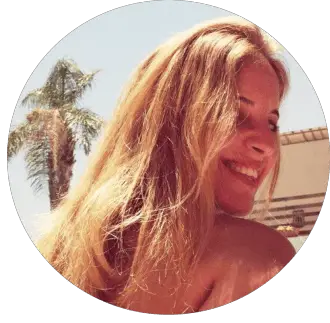 Kaden is an interior designer in her education who fell in love in designing weddings. Along with her husband, the wedding planner, Kaden specializes in creating content for weddings aim to fulfill brides dreams.