Last Updated on May 6, 2022 by Kaden
The Boho Chic bride has a unique airy and carefree vibe that is inspired by nature and the hippie-chic of the '60s and '70s. To capture the bohemian bridal look, the hair is a great place to start as it's a big part of the all-carefree vibe. Whether you've chosen an updo or a half up half down hairstyle, the important thing that it has to be is effortlessly beautiful with loose, lightly waved, and flowing hair. Down below are 15 effortlessly beautiful bridal boho chic hair accessories to elevate your bohemian bridal style.
From gold boho, for a touch of elegance, hippie boho-chic for the perfect free-spirited look, and rustic boho-chic for an organic outdoorsy look. These three Bohemian hair accessories styles embrace the natural by combining plants, flowers, and macrame design, all in romantic and soft neutral colors where the earthy color palette dominates.
I may receive commissions on purchases made from the links on this page at no cost to you.
You might also like:
Gold Boho: For A Touch of Elegance
---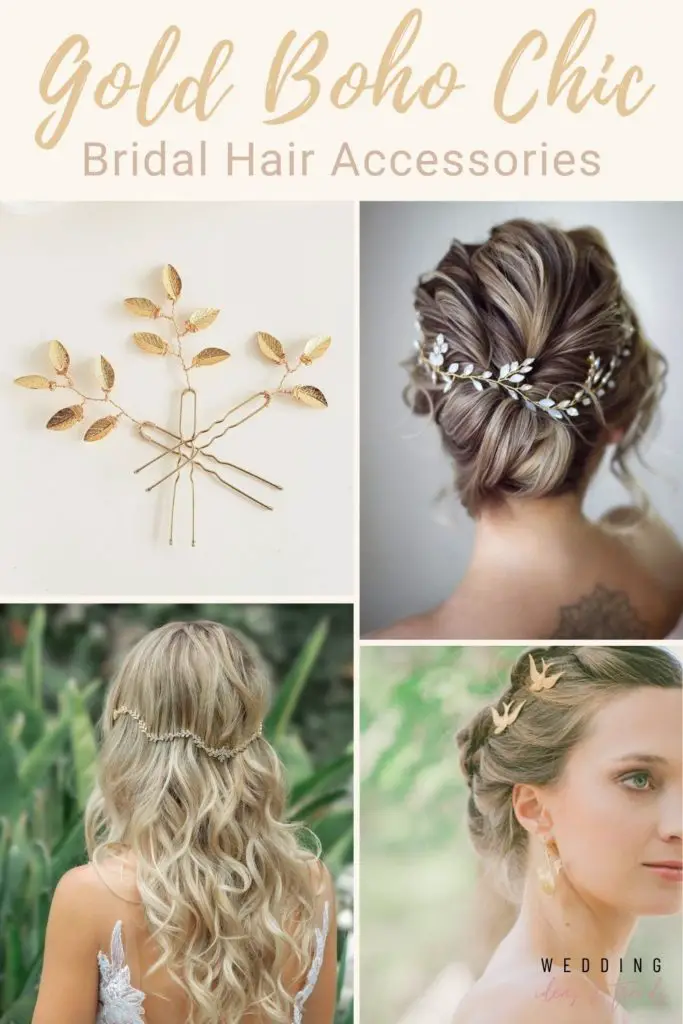 The gold boho chic is the perfect combination that brings elegance to the Bohemian bride. With gold leaf designs and an Inlay of pearls and rhinestones stunning items, such as hair vines, dangle headpieces, and hairpins are created.
Shop on: Amy O Bridal
Shop on: Amy O Bridal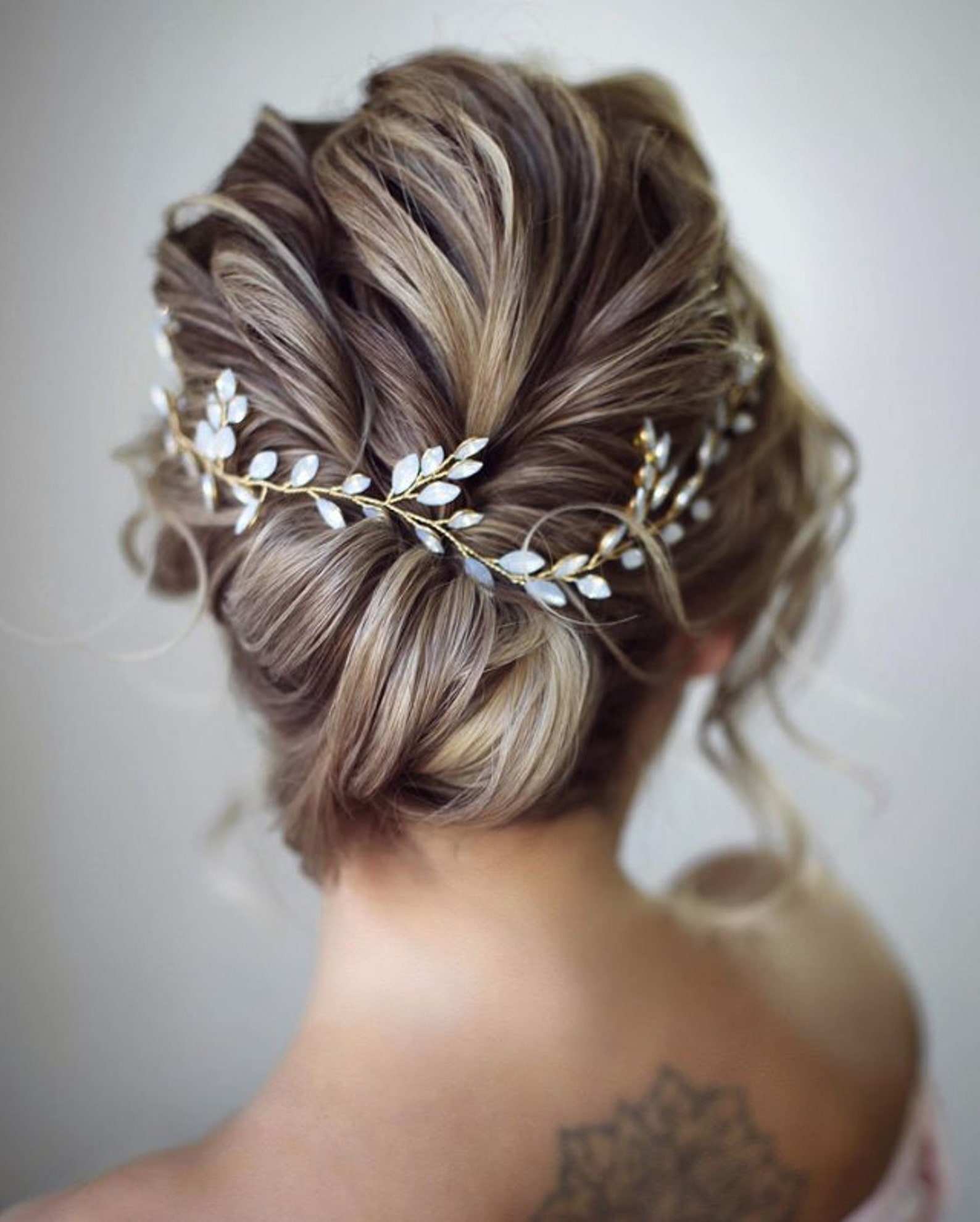 By: BelleMichelleUSA
Shop on: Etsy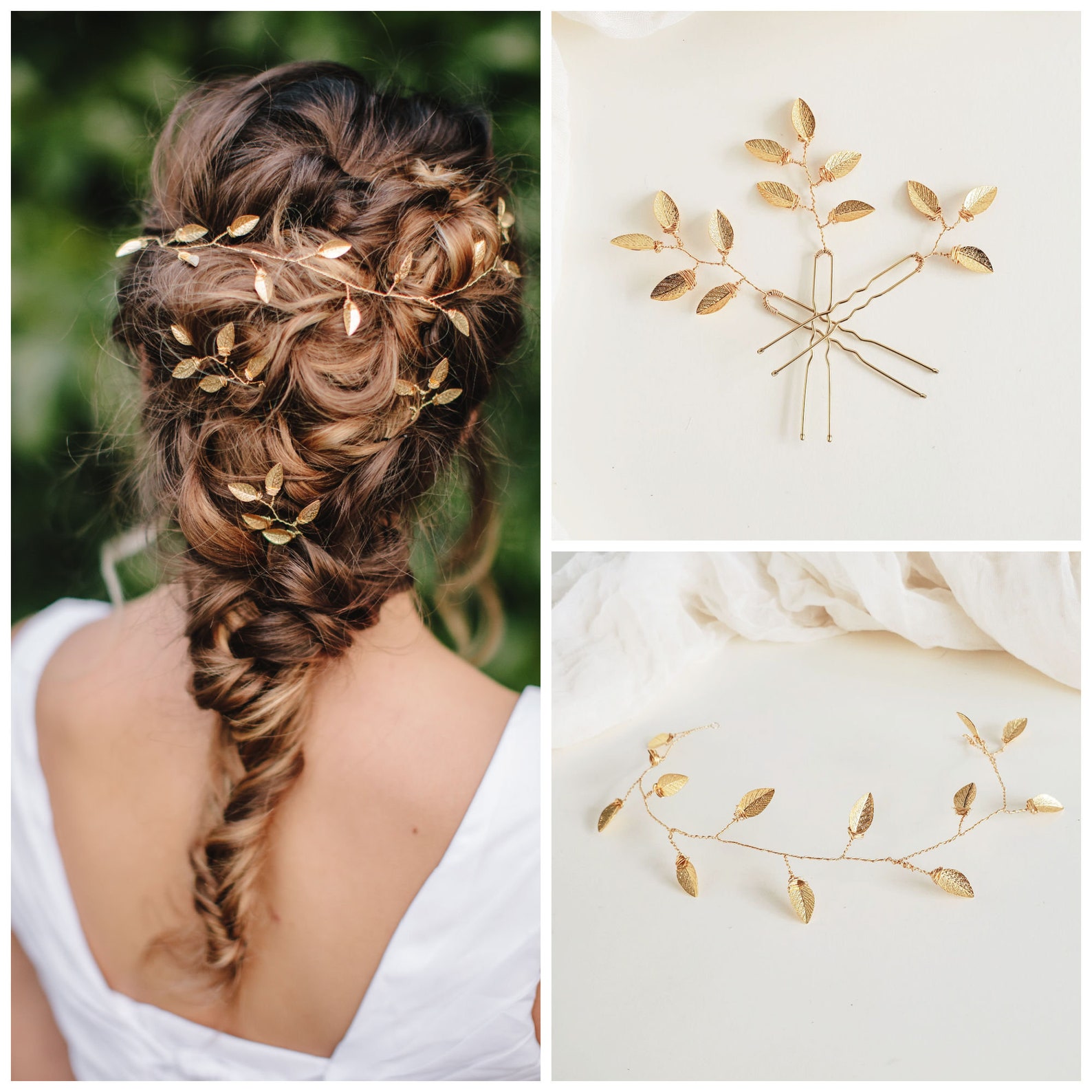 By: vintagestampjewels
Shop on: Etsy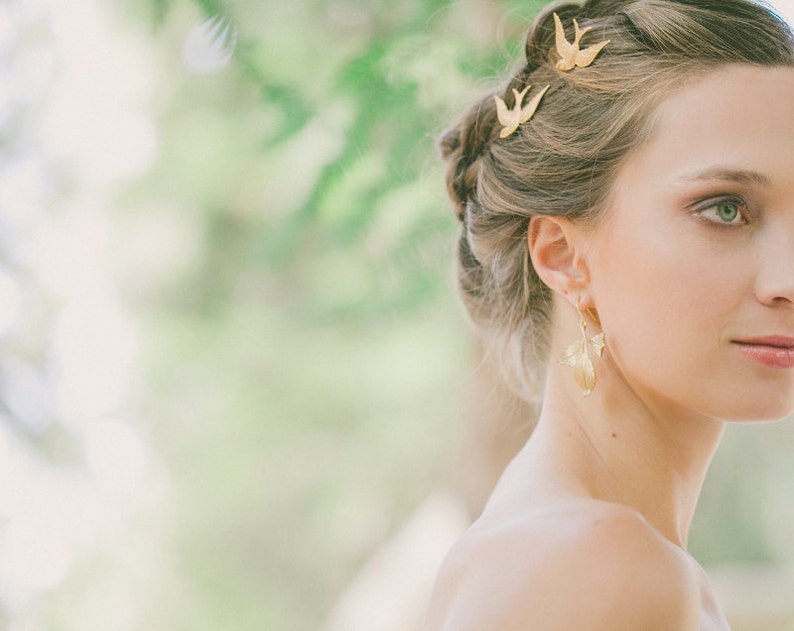 By: EchoandLaurel
Shop on: Etsy
Hippie Boho Chic – Free-Spirited Look Hair Accessories
---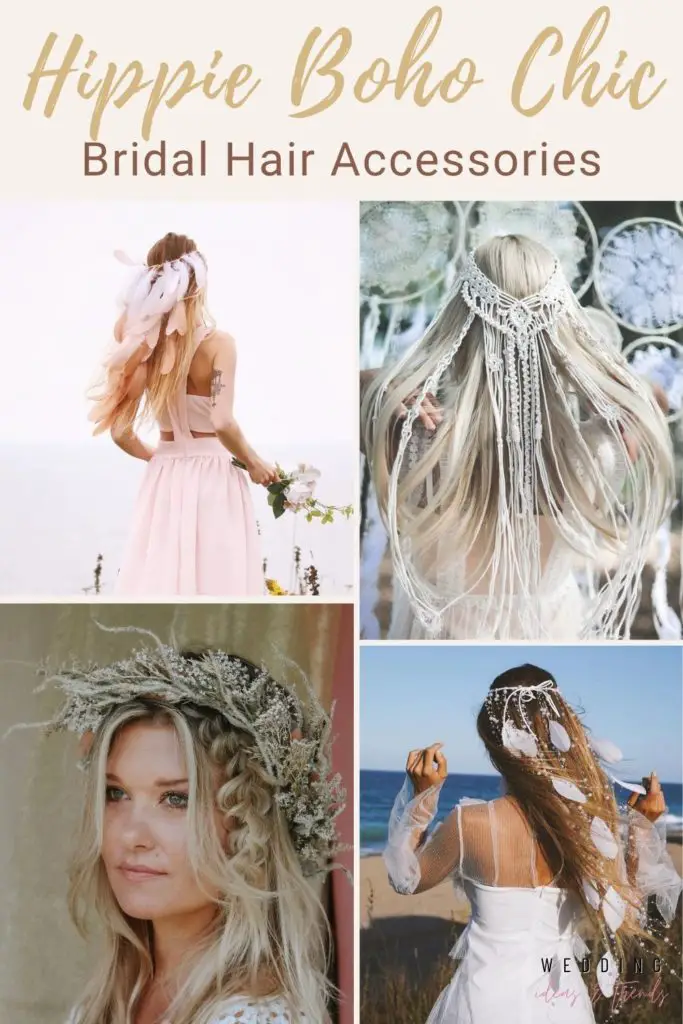 If you're going with a light, airy, and carefree hairstyle look these hippie boho-chic inspirations are for you. It is a mainstream bohemian stream that draws its style and origins in the hippie and beatnik era and is suitable for a fairy bride. With lots of vibes of freedom, flower child, and innocence. a touch of macrame, feathers, pampas grass in romantic and soft neutral colors will tie the bohemian look together.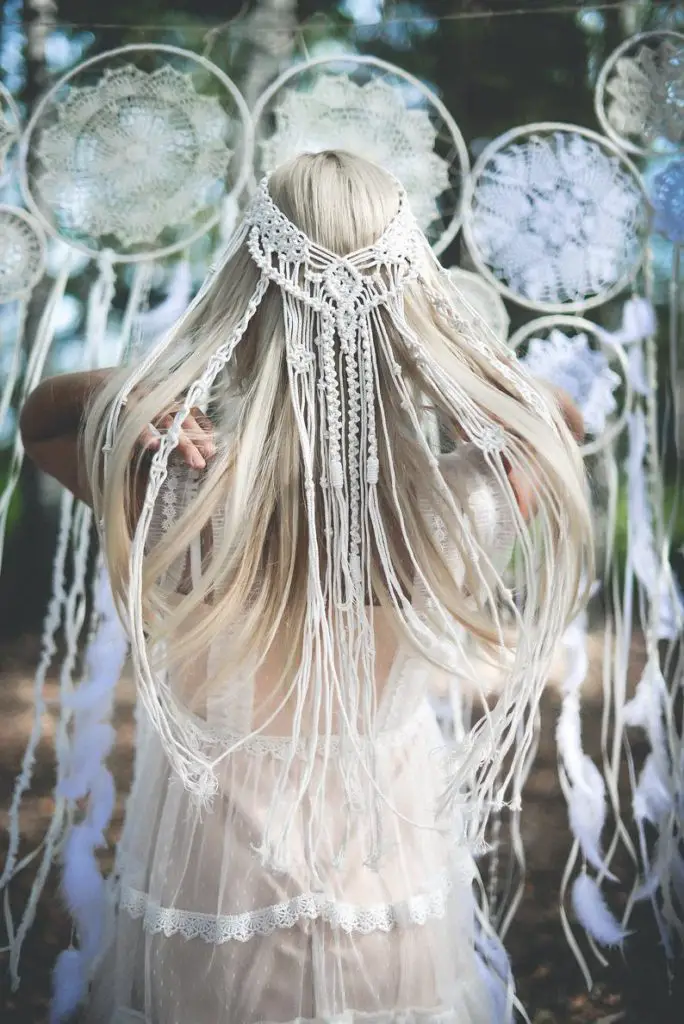 By: BohoWeddingPartyShop
Shop on: Etsy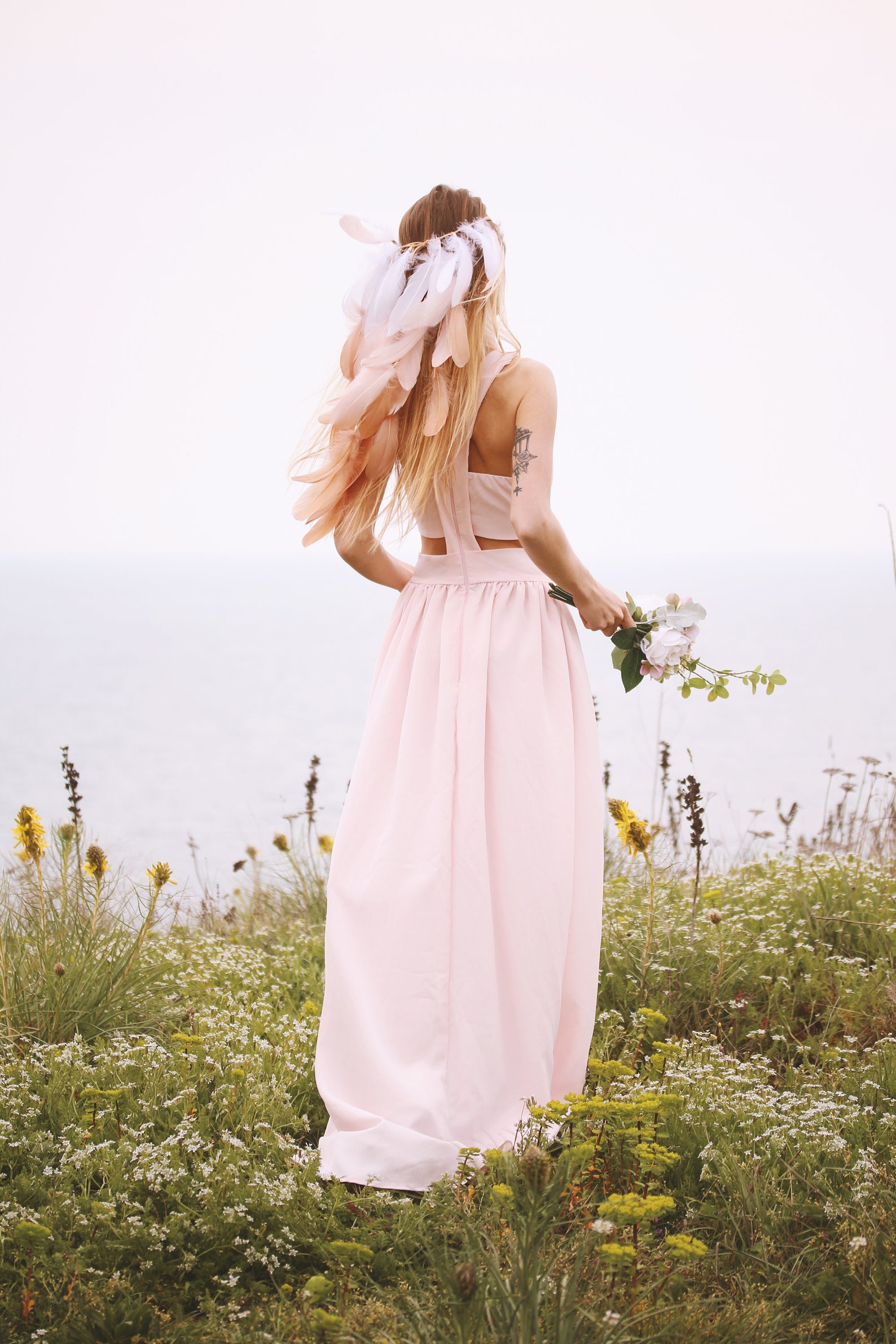 By: FairyCoast
Shop on: Etsy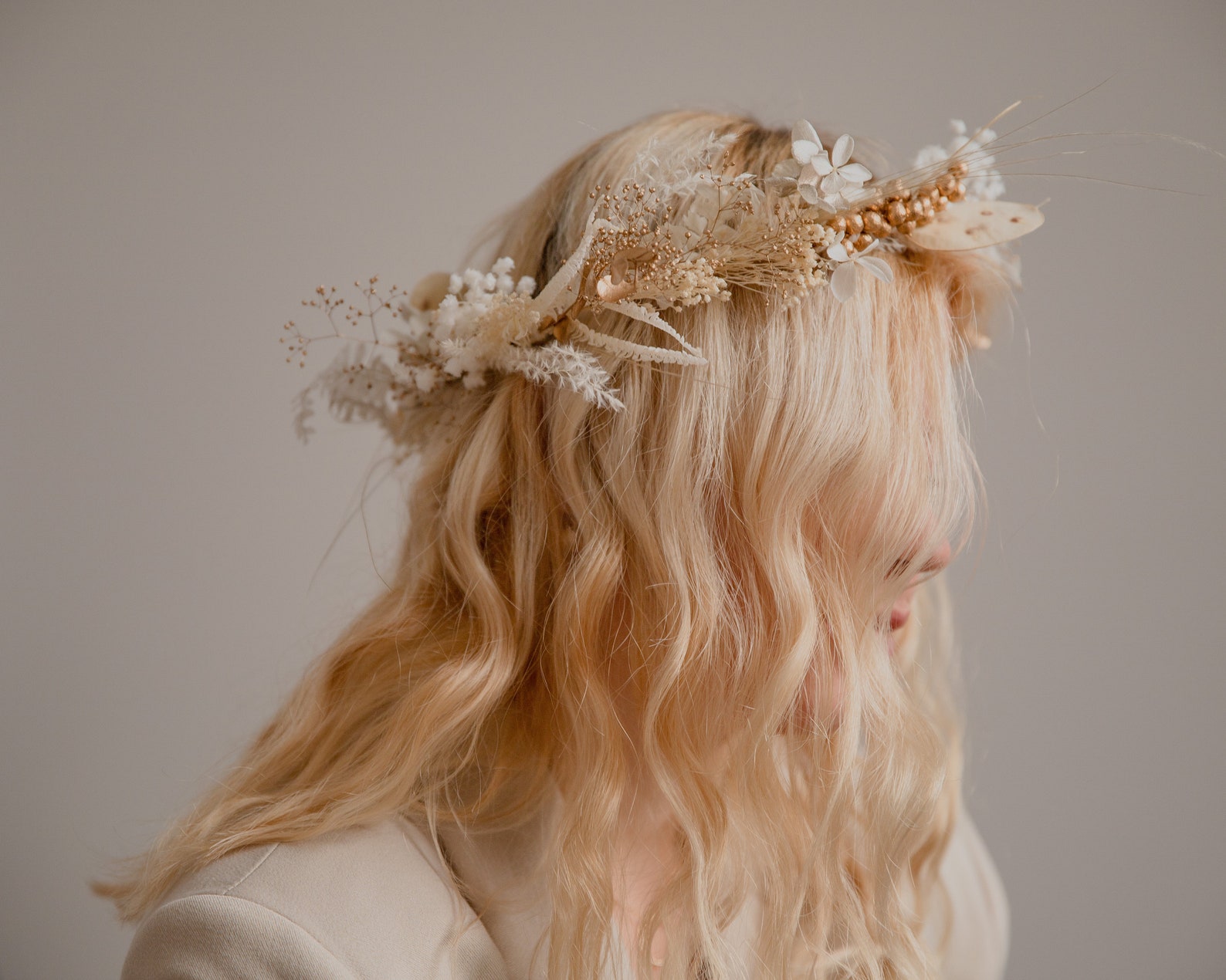 By: HBotanicsWeddings
Shop on: Etsy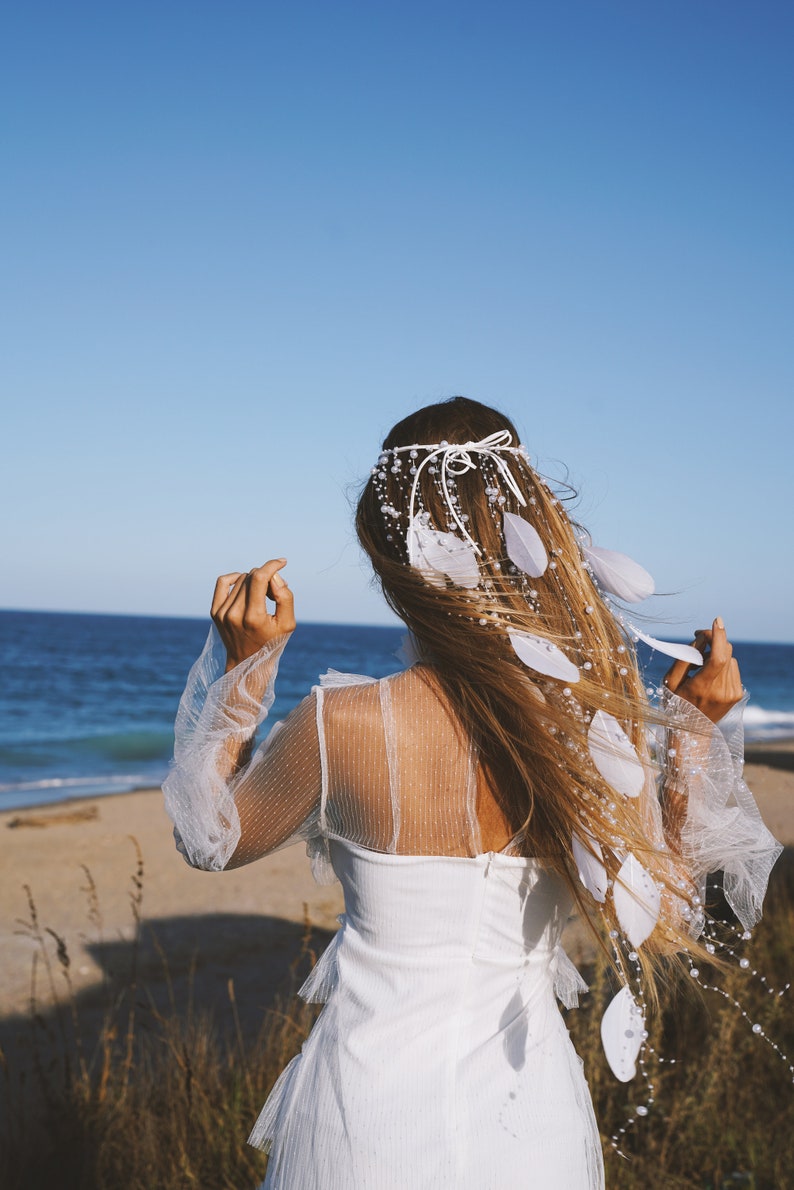 By: FairyCoast
Shop on: Etsy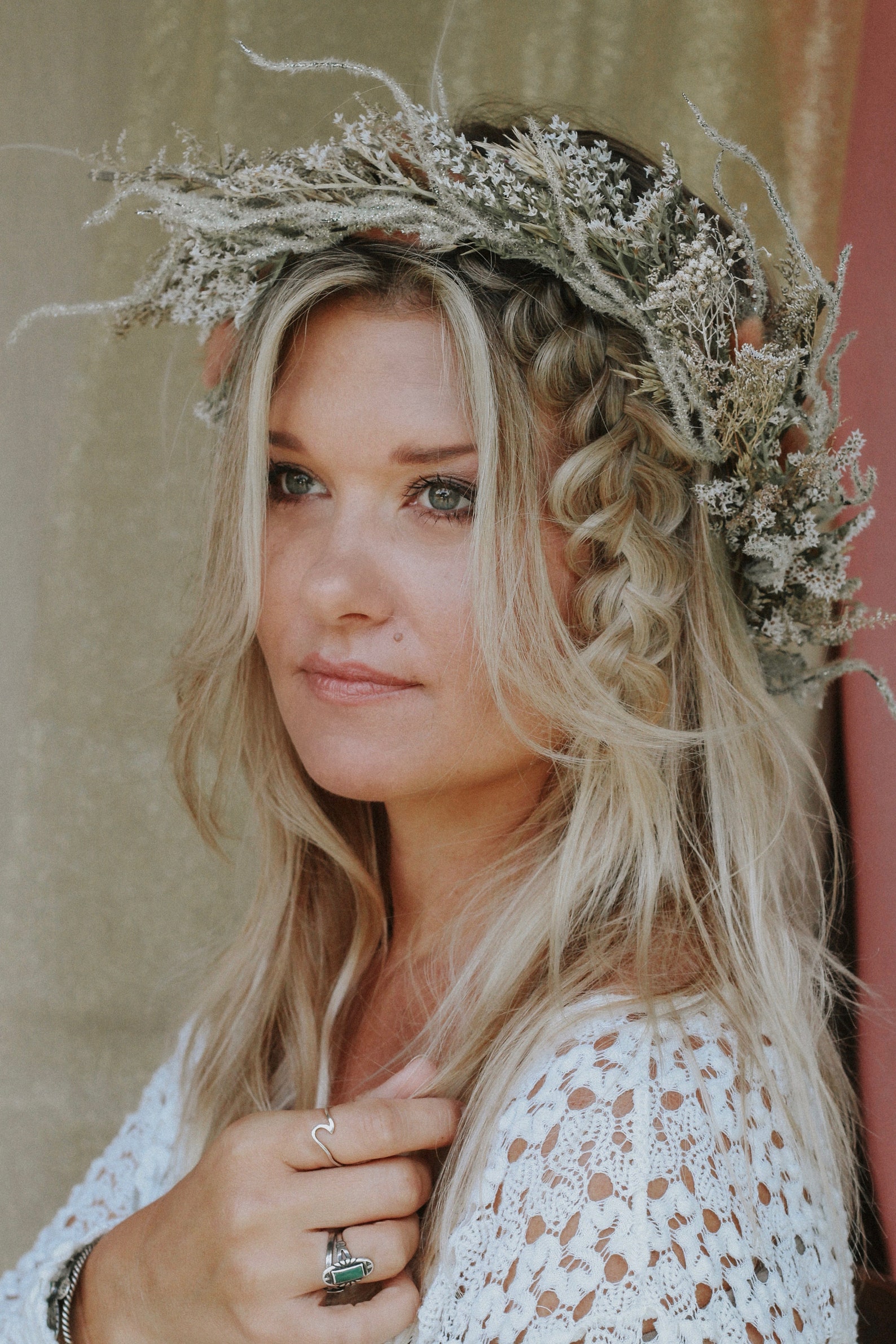 By: LambHairCrafting
Shop on: Etsy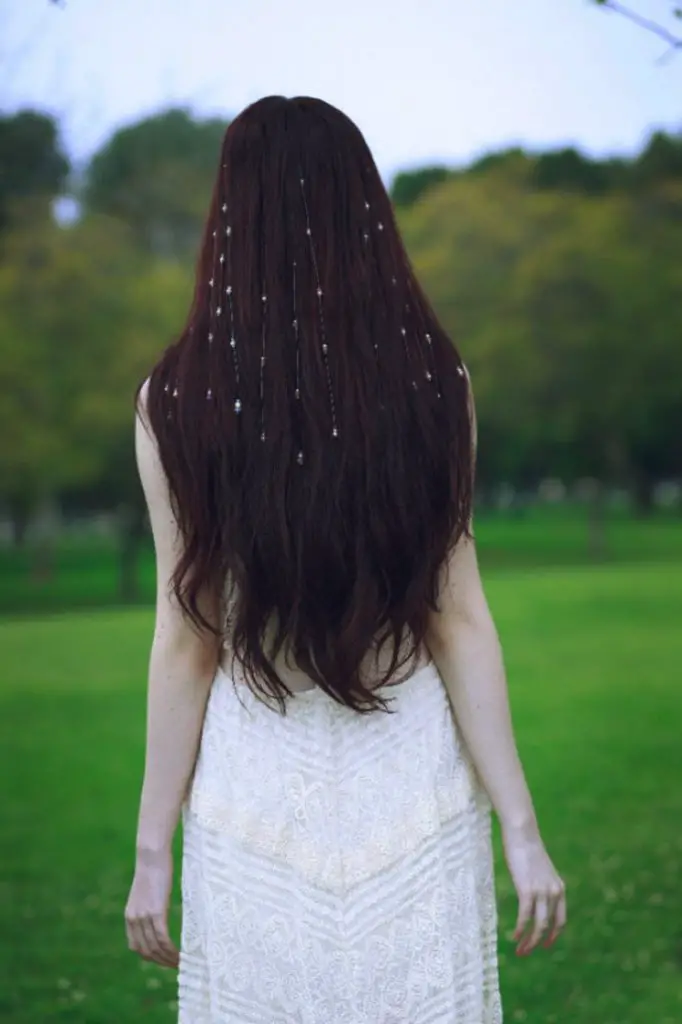 By: OhFaro
Shop on: Etsy
Rustic Boho-Chic Bridal Hair Accessories
---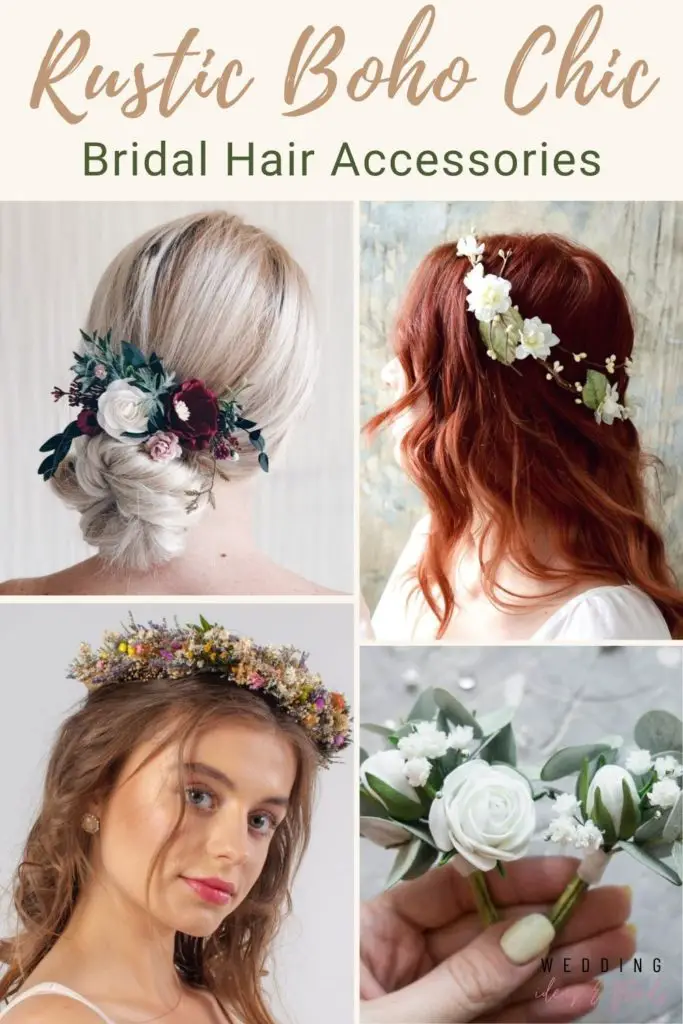 While boho is more soft and romantic, the rustic style is more organic and outdoorsy. These two themes combine wonderfully together for the ultimate forest look. From crowns hair wreaths, flower bobby pins, hair comb, and other brides' designs get a rustic touch of cream-white and yellow-white, burgundy, orange colors, and green foliage.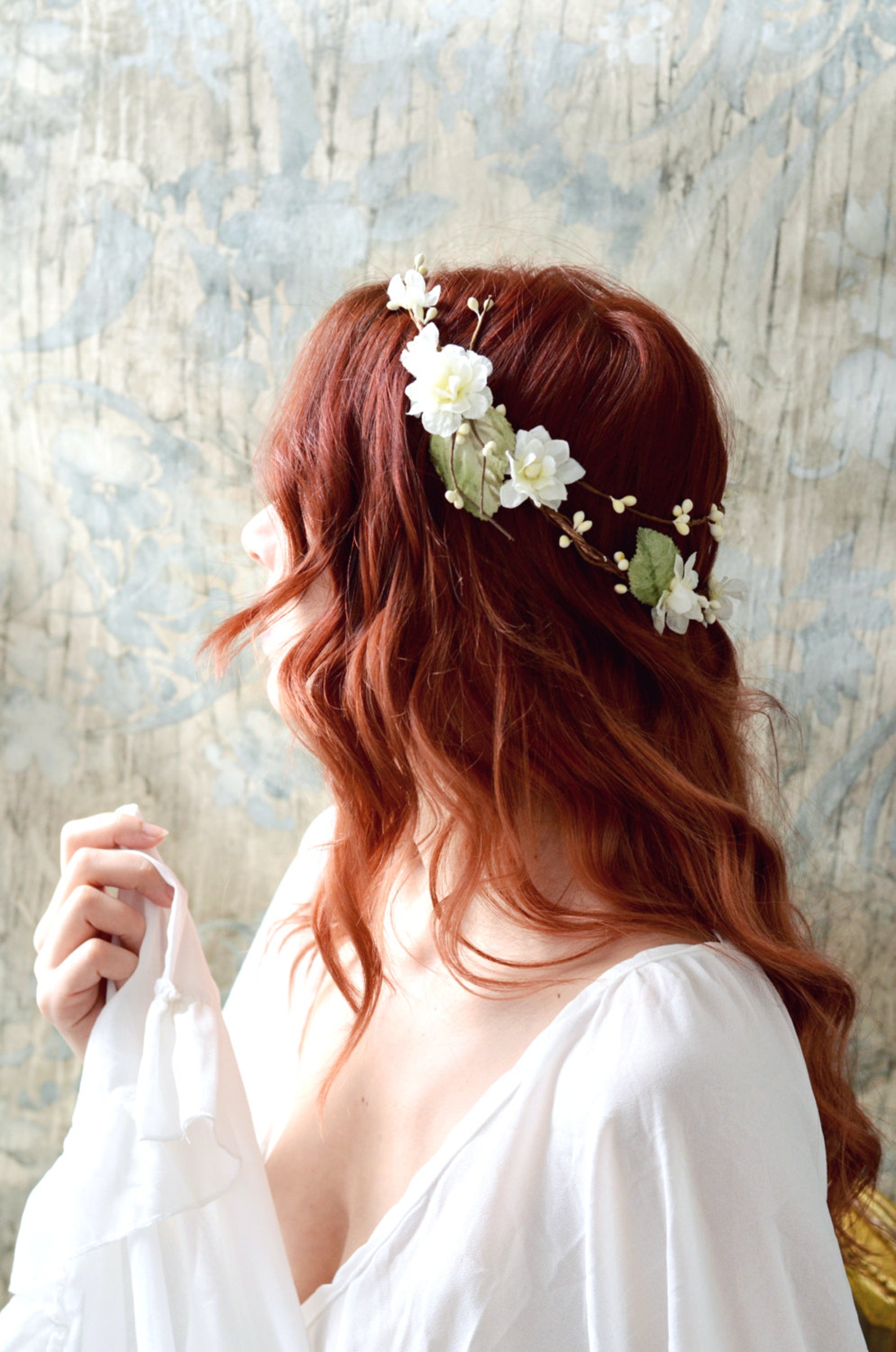 By: gardensofwhimsy
Shop on: Etsy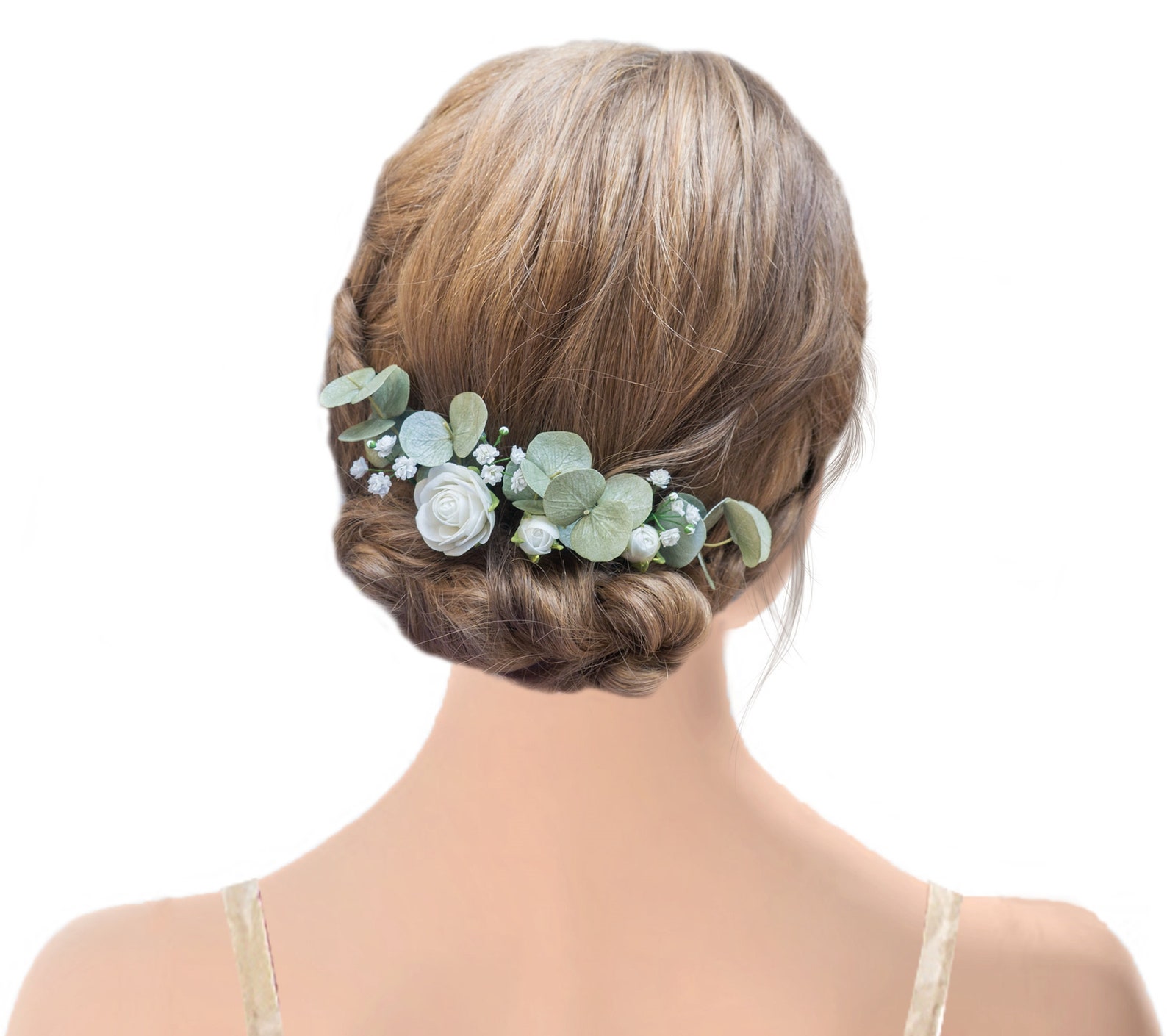 By: OlaFlora
Shop on: Etsy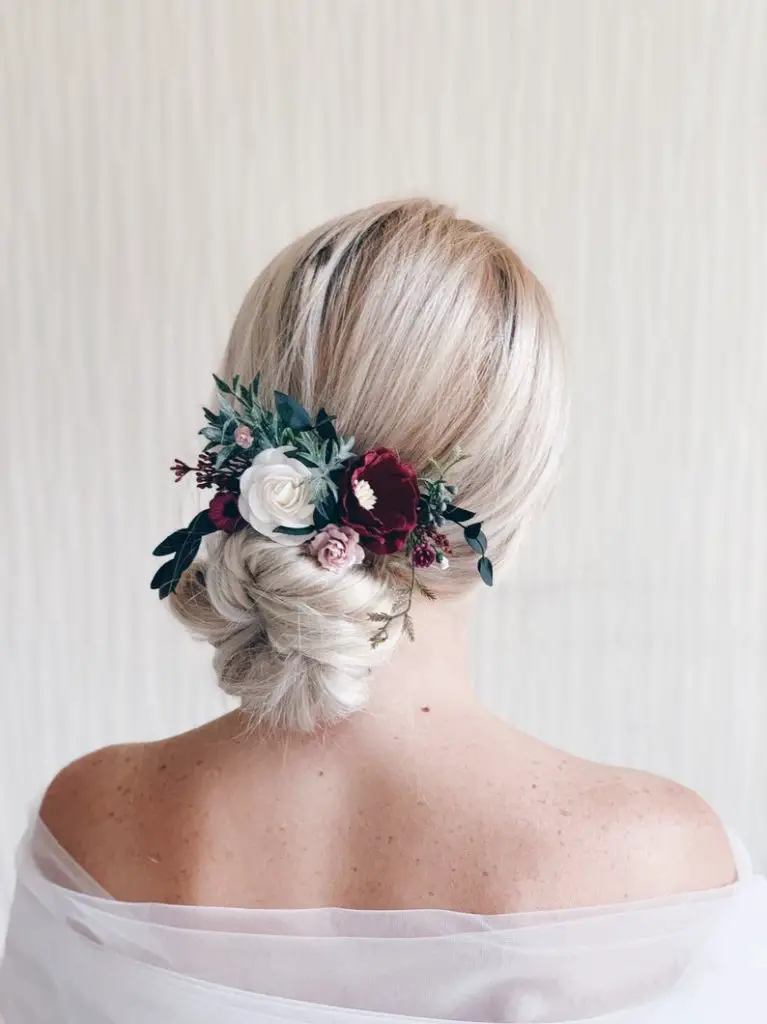 By: SERENlTY
Shop on: Etsy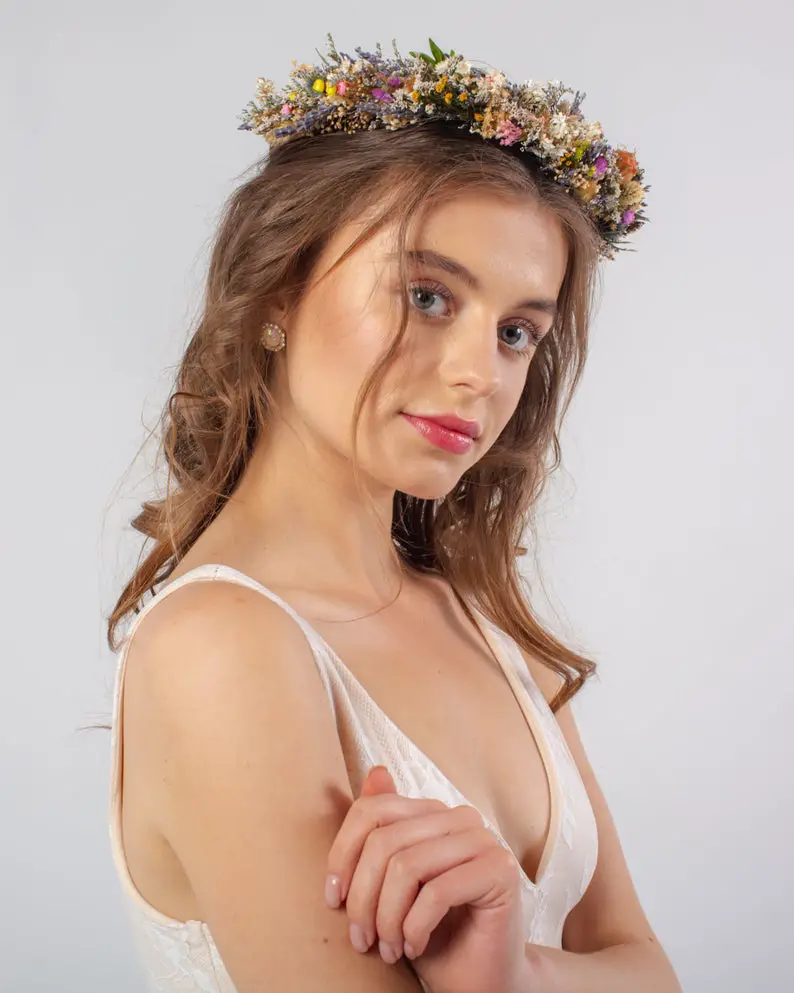 By: Bridalwishdesign
Shop on: Etsy
Keep Planning With Us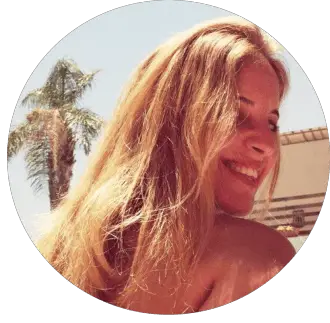 Kaden is an interior designer in her education who fell in love in designing weddings. Along with her husband, the wedding planner, Kaden specializes in creating content for weddings aim to fulfill brides dreams.