Last Updated on October 13, 2021 by Kaden
From tricks to treat, Halloween wedding favors open up plenty of unique gifts ideas to thank your guests in an exciting, fun, or delicious way. If you are the kind of person who gets excited over Halloween, And I'm sure you are, it's time to focus on the details.
RELATED: 15 Awesome Gothic Halloween Wedding Decoration Ideas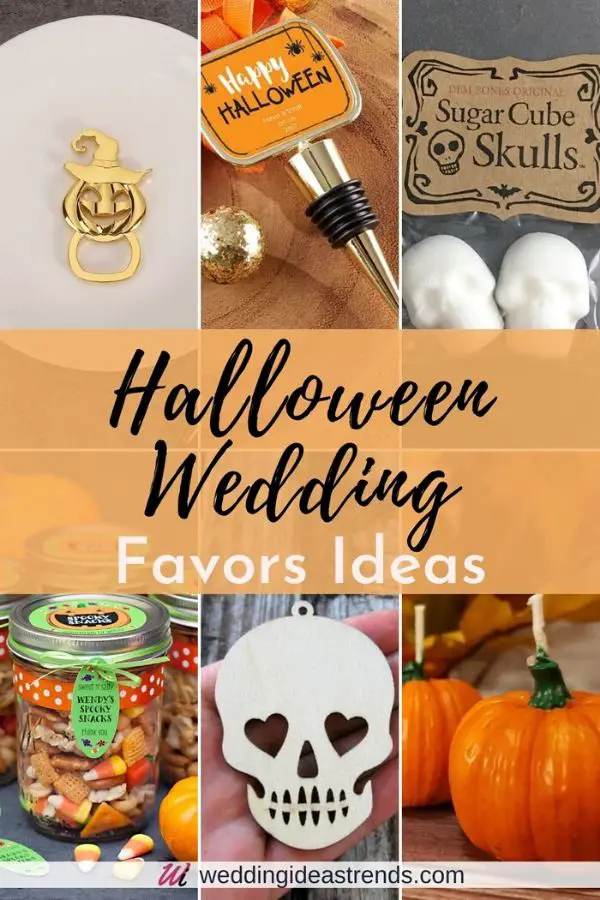 15 Fun Halloween Wedding Favors Ideas Your Guests Will Love
Whether you like the spooky Gothic vibe or just pumpkin season fun, I have got it all covered. In the list below you will find adorable ideas for edible food favors, themed keepsakes, and DIY Halloween wedding favors that your guests will totally appreciate.

* Planning a fall wedding? Read my post on Outdoor Fall Wedding Aisle Decorations.
I hope you like these products! Just so you know, i may receive commissions on purchases made from the links on this page. Thank you if you use our links, i really appreciate it!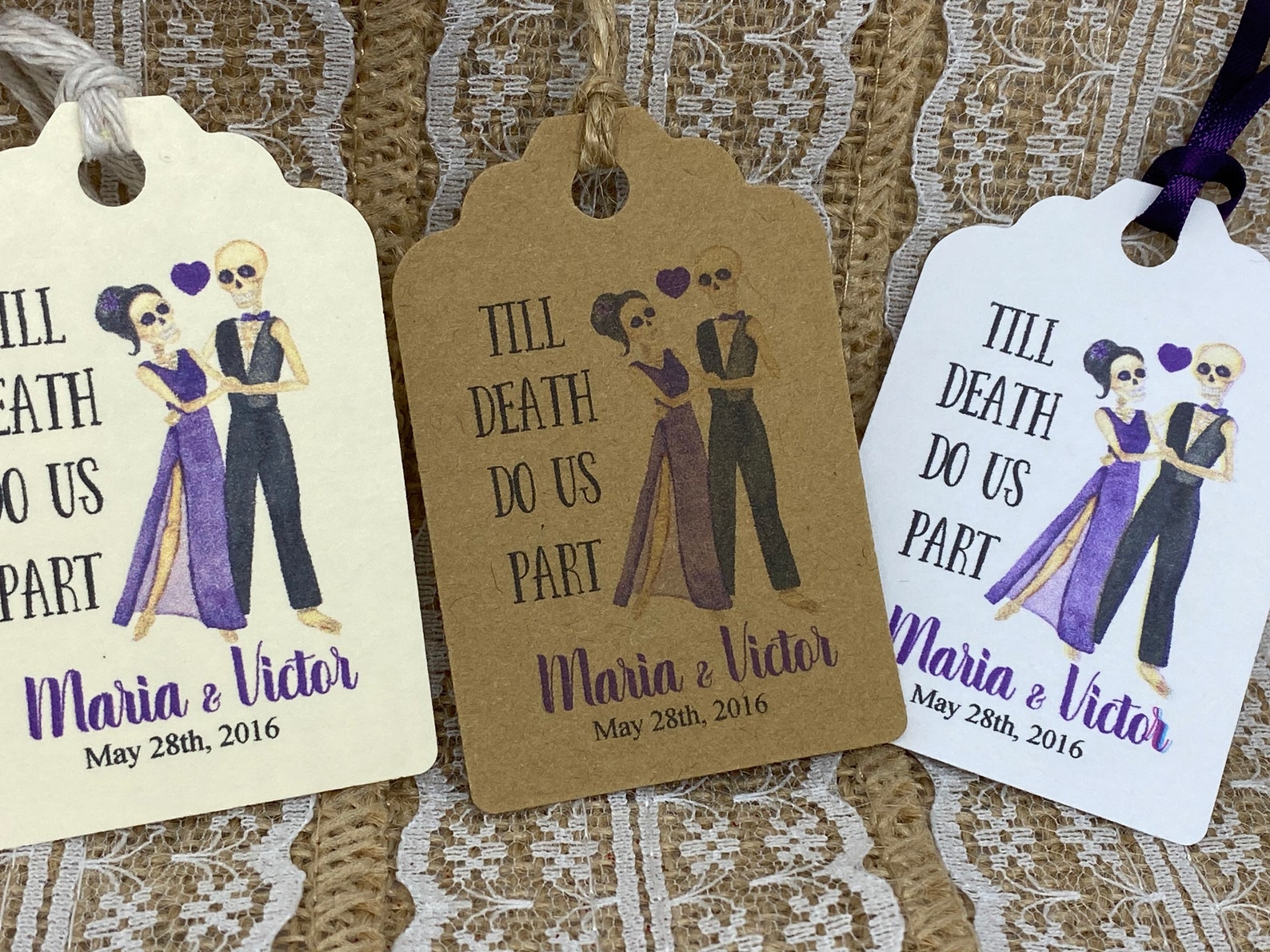 Price: $1.57 for each
Halloween Tags by beautifullshop (on Etsy)
Fun, tasty, and Impressive. These personalized Halloween lollipops are a great edible favor idea. I love the spooky phrase and the customization options, the couple's names, the date of the wedding, and even pick your favorite flavor.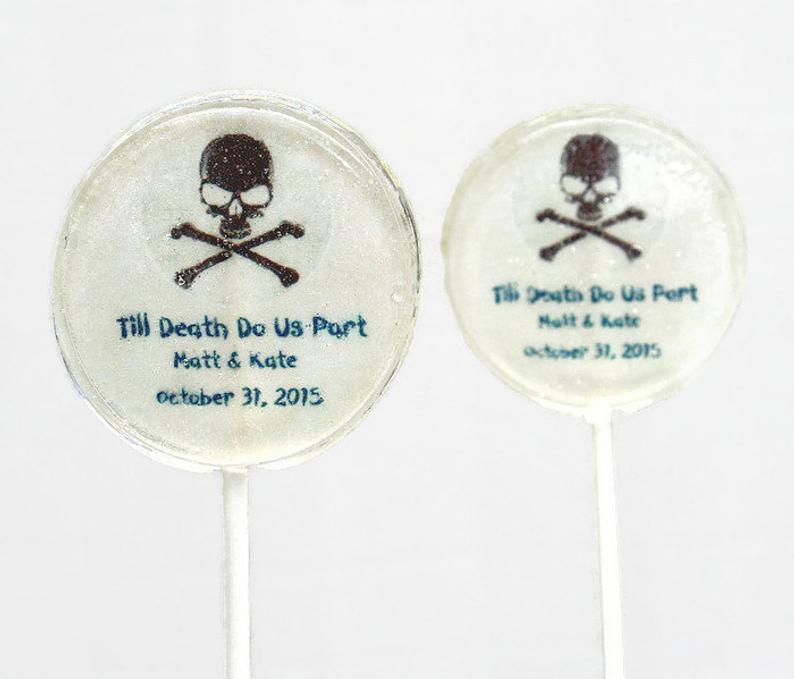 Price: $3 each
Halloween lollipops by Smash-Candies (on Etsy)
RELATED: 10 Affordable & Tasty Edible Wedding Favors
Treat your wedding guests with jars filled with Halloween a snack Mix.
This DIY Halloween-themed favor is so simple to make.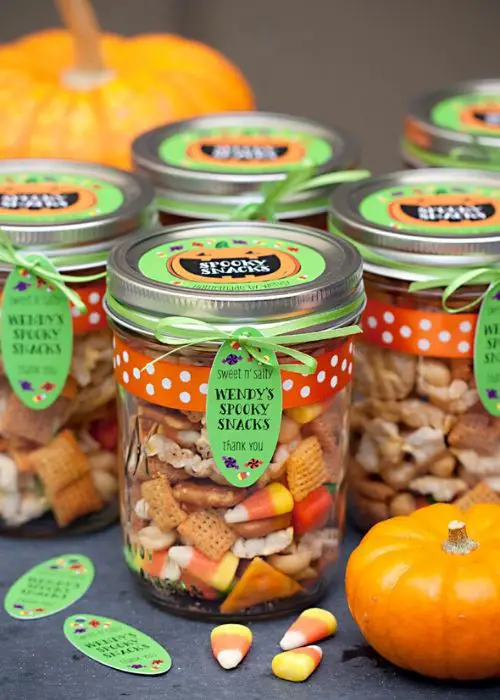 Here is all you need (Adapted from Evermine):
– Large circle labels (or you can FREE DOWNLOAD Small circle labels)
– Small oval hang tags
– Ribbon Roll – Apple Green
– Polka Dot Ribbon
– Mason Jars
And of course, the Halloween Snack Candys Mix (Adapted from The Creativity Exchange):
• Caramel rice cakes, broken up into small pieces
• Cheddar Chex mix
• Peanuts, salted
• Candy corn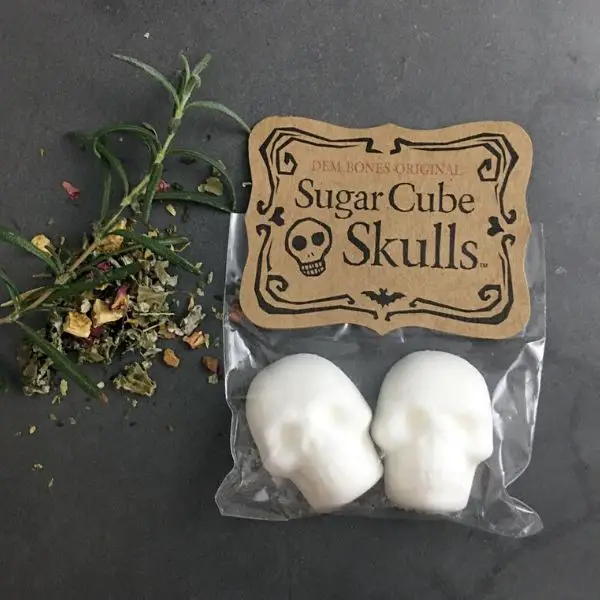 Price: $2.30 for 2 skulls in a bag
Halloween favors by dem-bones (on Etsy)
These festive skull-shaped shot glasses. Can be placed on the dinner tables or at the bar as a small decor item. Comes in four Halloween colors – black, purple, pumpkin orange, and crystal clear.
Price: $0.57 for each
Shop on: Amazon
RELATED: Best Adorable Wedding Favors Under $1
By far the most awesome Halloween wedding favors on this list. The details are so realistic, beautifully made. An unforgettable gift for your wedding guests.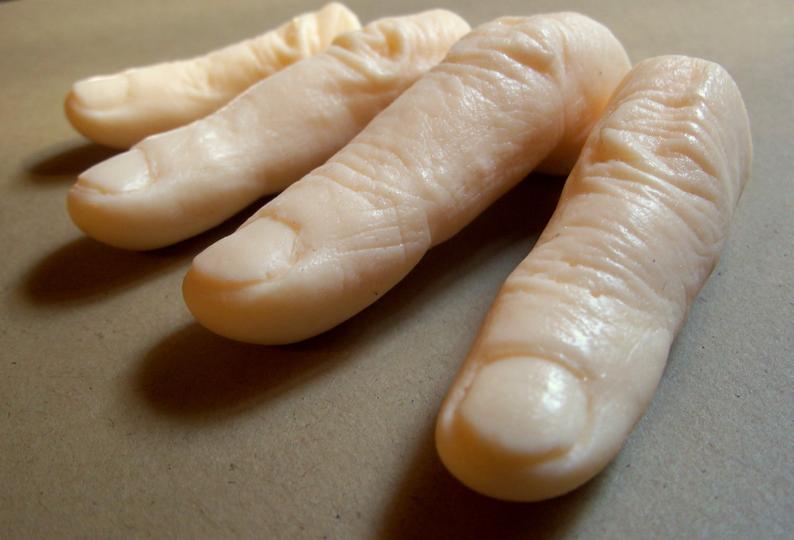 Price: $10 for a set of 4
Halloween soaps by Howards-Home (on Etsy)
Perfect little coffin kits, fill them with your favorite Halloween treats (or Finger Soaps), and decorate your wedding dinner table as themed decoration items.
*You can add round labels to complete the look.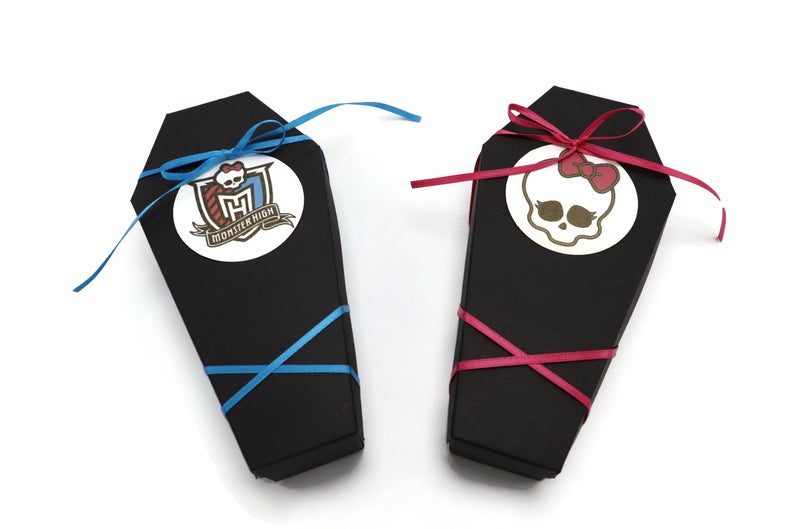 Price: $1.50 each
Boxes by Always-In-Blossom (on Etsy)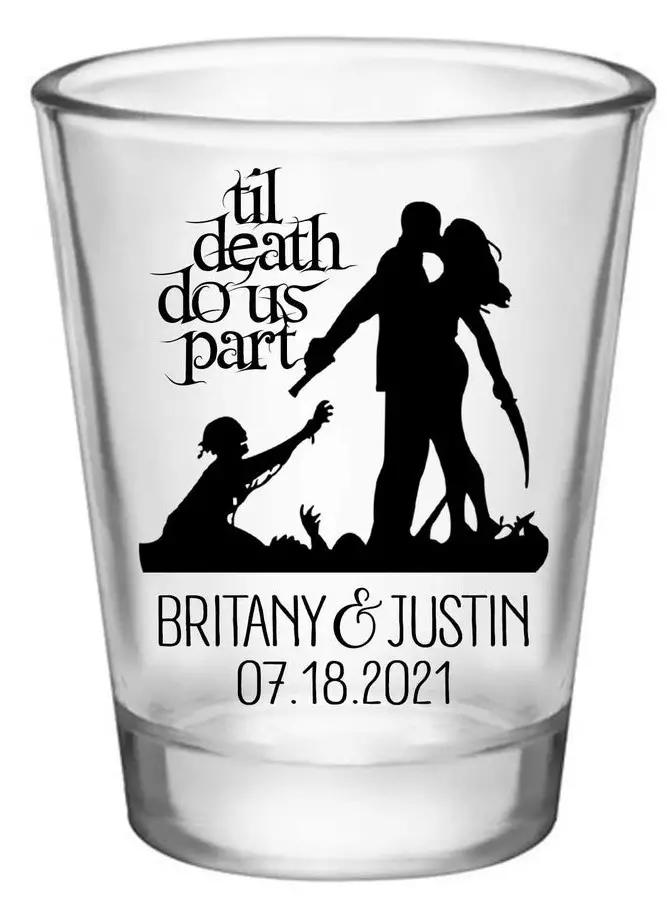 Price: $1 – $5 each
Halloween Shot Glasses by That-Wed-Shop (on Etsy)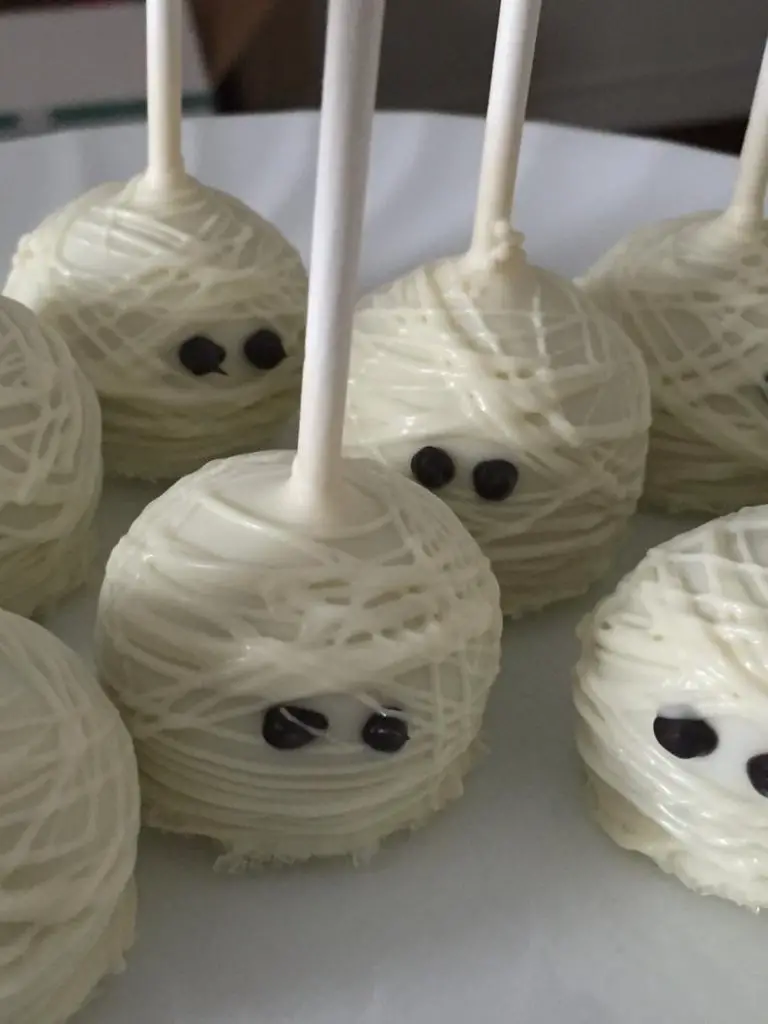 Price: $18 for a set of 12
Halloween Cake Pops by Party-Time-Chocolates (on Etsy)
These sugar skull wood tags can be an awesome DIY project.
paint for a Halloween-themed wedding.
Check current price on Amazon

RELATED: 17 Rustic Country Wedding Favors Your Guests Will Love!
These Halloween-themed organza bags come with personalized tags and contains all the essentials and key wedding weekend items for a wedding hangover kit. Full with everything they need to feel, look, and be their fabulous self.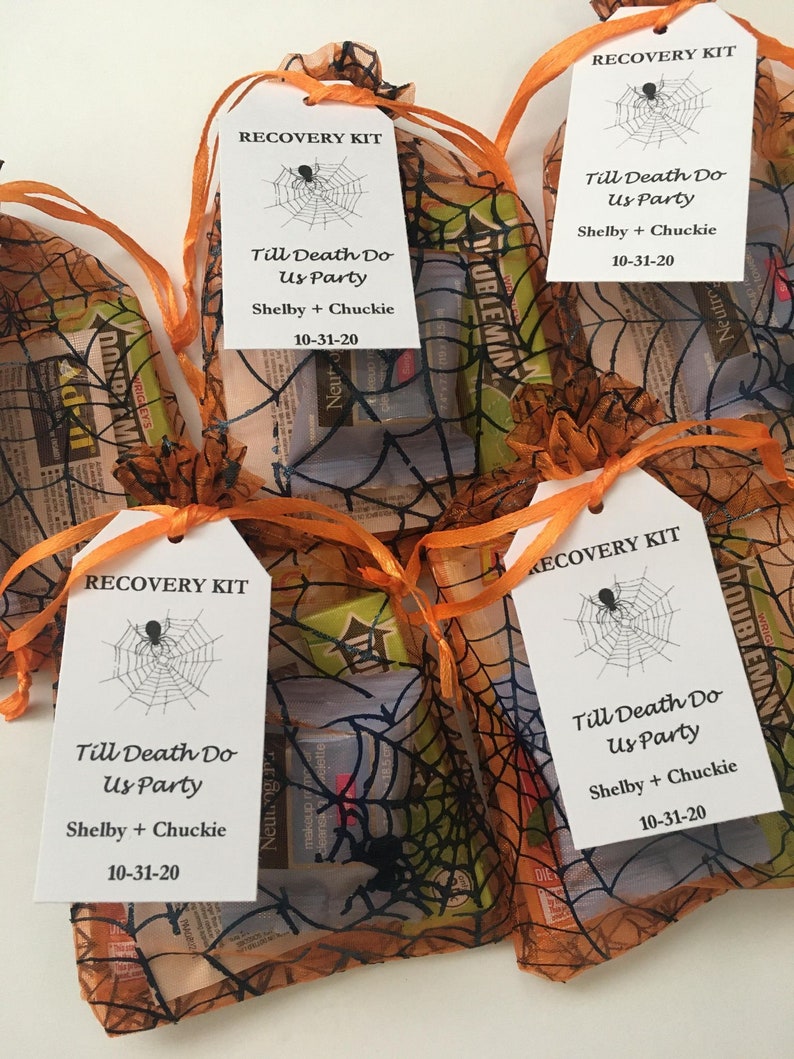 Price: $$4.07
Halloween Hangover Kit by TheBridalBinder (on Etsy)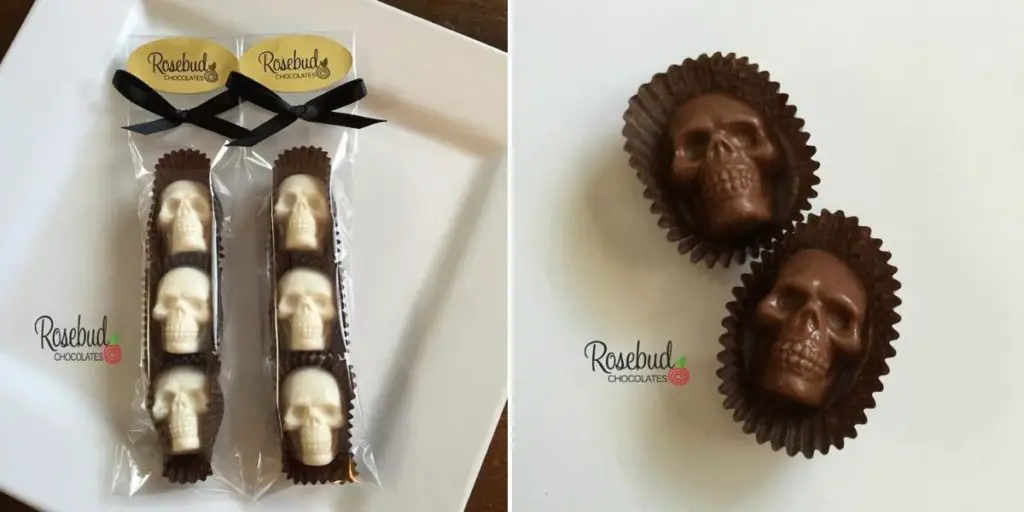 Price: $25 for 10 sets of 3
Chocolate by rosebud-chocolates (on Etsy)
Goth Wedding Sugar Skulls "Till Death Do Us Part". Add the couple's names and your wedding date.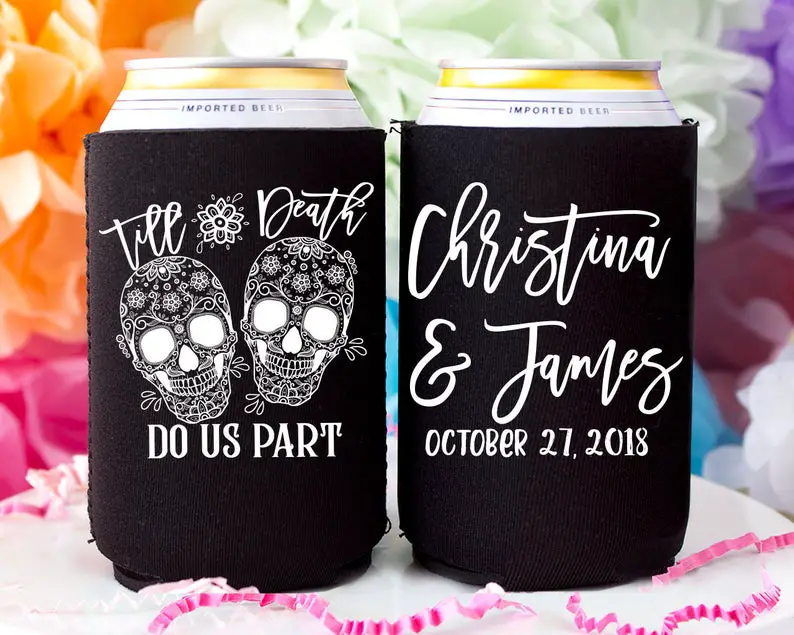 Price: $5.10 each
Can Cooler by Yippee-Daisy (on Etsy)
Such a cute way for your guests to keep track of their wine glasses on your wedding dinner. It would also make a fun Halloween-themed wedding favor to take home with them.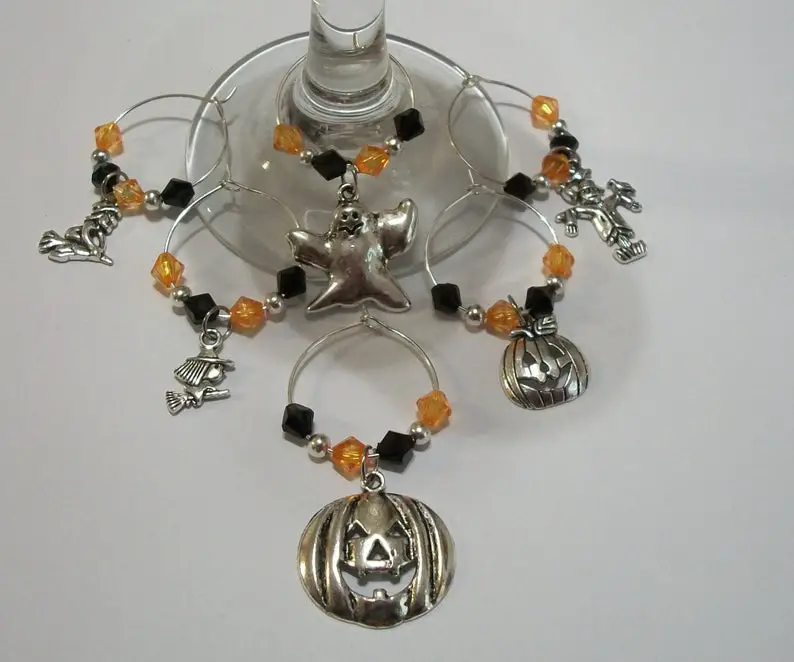 Price: $6.50 for a set of 6
Wine Charms by Voss-Avenue-Vintage (on Etsy)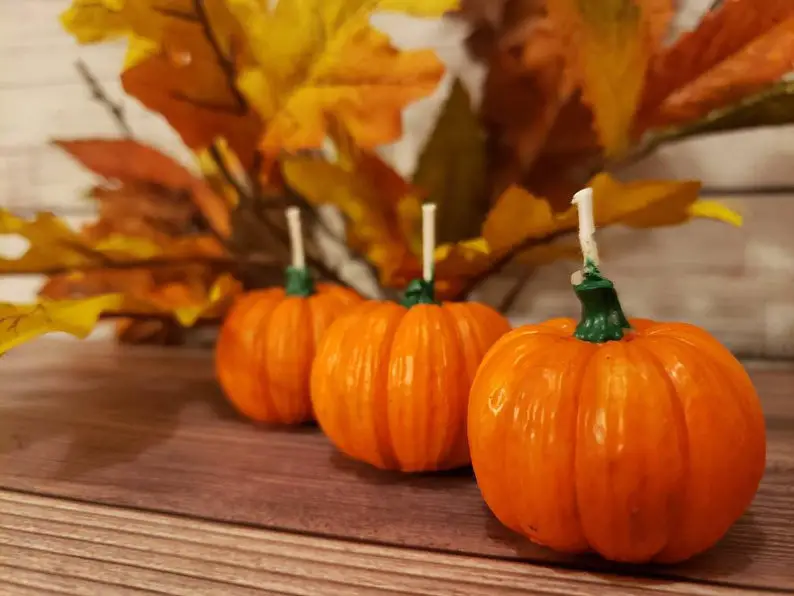 Price: $2.50 each
Boxes by The-Ivory-Closet-Crafts (on Etsy)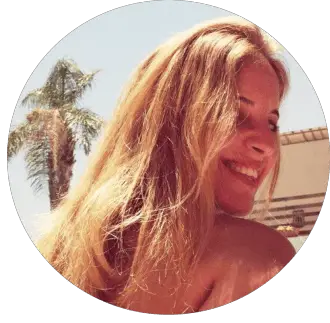 Kaden is an interior designer in her education who fell in love in designing weddings. Along with her husband, the wedding planner, Kaden specializes in creating content for weddings aim to fulfill brides dreams.